Not to be missed in Amalfi coast
Fly to South Italy, don your designer shades, and head to the Amalfi Coast renting an exclusive Italian villa set in such a unique scenery. Luxury vacation villas for rent on the Amalfi Coast are the right setting for a memorable holiday, wedding, or reunion with family and friends.
All the main cities along the coast are a little masterpiece in their own right; scattered just a few miles apart, they are all a bouillabaisse of shops, little cafés and restaurants, all perfect places for whiling away a few hours, perhaps over a glass of wine or limoncello. Positano is the glitziest and best known city, no doubt to its superb setting: a postcard-picture perfect town with its little pastel buildings tumbling down a steep hillside almost into the sea.
While in the medieval seaside city of Amalfi, which during the IX-XII centuries rivalled Venice and Genoa as a great maritime power, stop for a coffee or a drink in one of the characteristics cafés near the main church Duomo di Sant' Andrea, best known for it Byzantine bronze doors. You will find a multitude of other bars down near the popular beach of Amalfi.
Unlike seaside Positano and Amalfi, Ravello is about 800 feet above the sea; reached via 6 miles of serpentine road, it is the most sophisticated city of the coast, renown for its connection to Richard Wagner since it was here where he composed part of his opera Parsifal.
view luxury villas for rent in Amalfi coast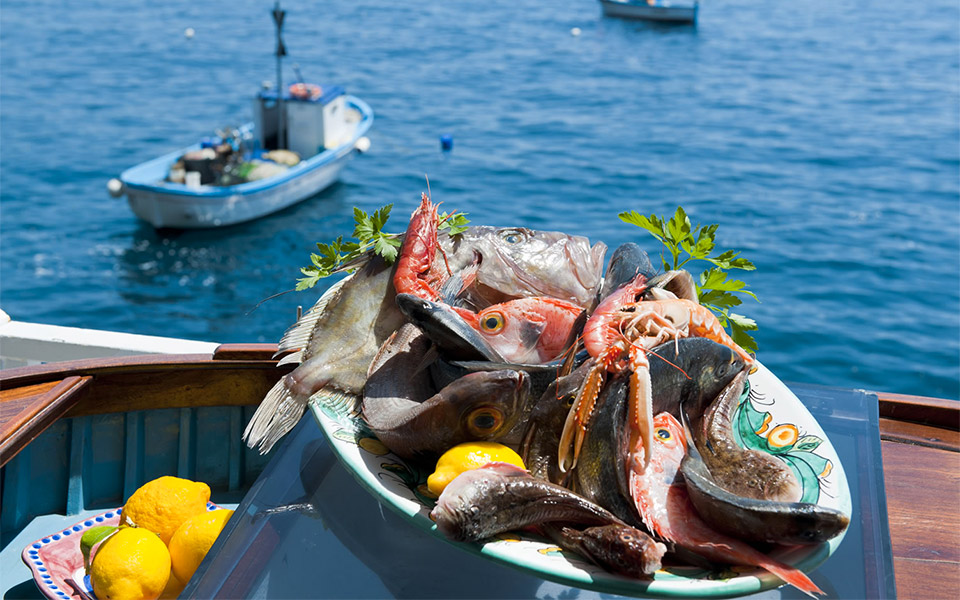 Culinary wonders in Amalfi coast
Known for its local products like fresh seafood, hand picked lemons and Mozzarella di Bufala cheese, Amalfi coast is a foodie's paradise. As far as the dining scene goes, Amalfi can be pretty upscale. Michelin-rated restaurants dot the region and most are concentrated in Amalfi and Positano. Amalfi is home to one of only two-starred restaurants in the region: Don Alfonso 1890.
Seafood is a staple in the area and of all the seafood dishes to try, you cannot leave without sampling scialatielli ai frutti di mare, a pasta dish packed with all kinds of fish. The best fish in the Amalfi Coast is said to be found in the town of Cetara, which touts itself as the world tuna capital and is famous for producing Colatura di Alici, a fish sauce made from anchovies.
But of all the flavors you should seek out in Amalfi it should be lemons. Seek out as many lemon-flavored dishes and products you can find, including Amalfi cookies and a roadside granita di limone. And, of course, you can't leave Italy without enjoying some limoncello, a lemon liqueur.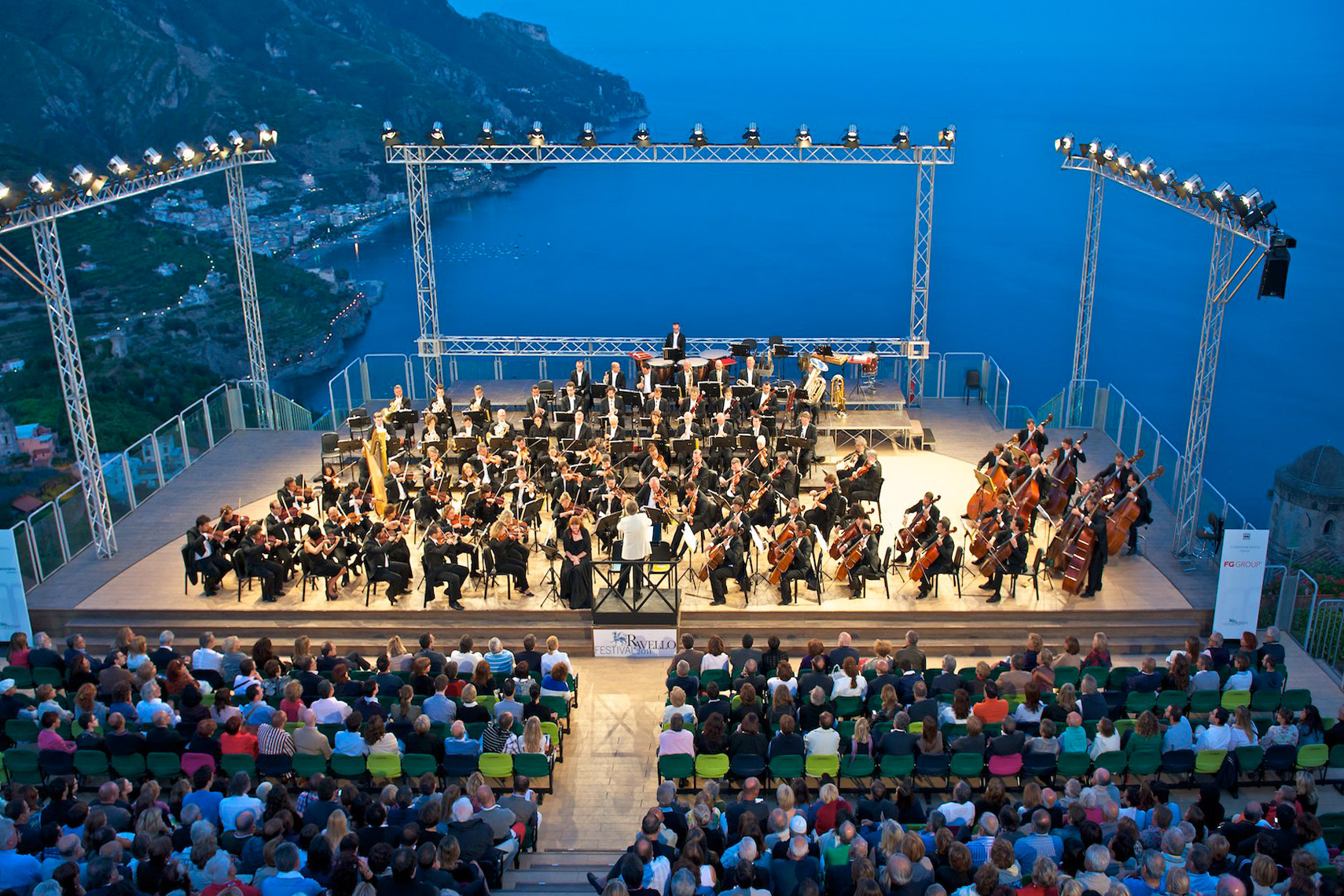 Sports and leisure in Amalfi coast
The Amalfi coast is a unique place where nature and man activities live in harmony.
Discover in depth the Amalfi Coast away from crowds, either hiking a spectacular trial along the coast with amazing scenery throughout, or sailing with a private boat, discovering caves and grottos, stop to swim and snorkel along the dramatic shoreline and unspoilt bays.
Take part in a gastronomic tour going behind the scenes of a family-owned farm and enjoy hands-on demonstrations and tastings of freshly made products. Then make your own Napolitan pizza and limoncello liqueur.
No visit to southern Italy would be complete without a stop to the unique archeological ruins of Pompeii, the ancient city covered by volcanic dust from Vesuvius. Venture to the top of the legendary volcano and board an all-terrain 4x4 vehicle for a fun, rugged ride through Vesuvius National Park, and hike the rest of the way up to the volcano's massive crater.
For music lovers, the Ravello Music Festival is Italy's biggest musical event and take place every year, with most of the popular performances in the summer months.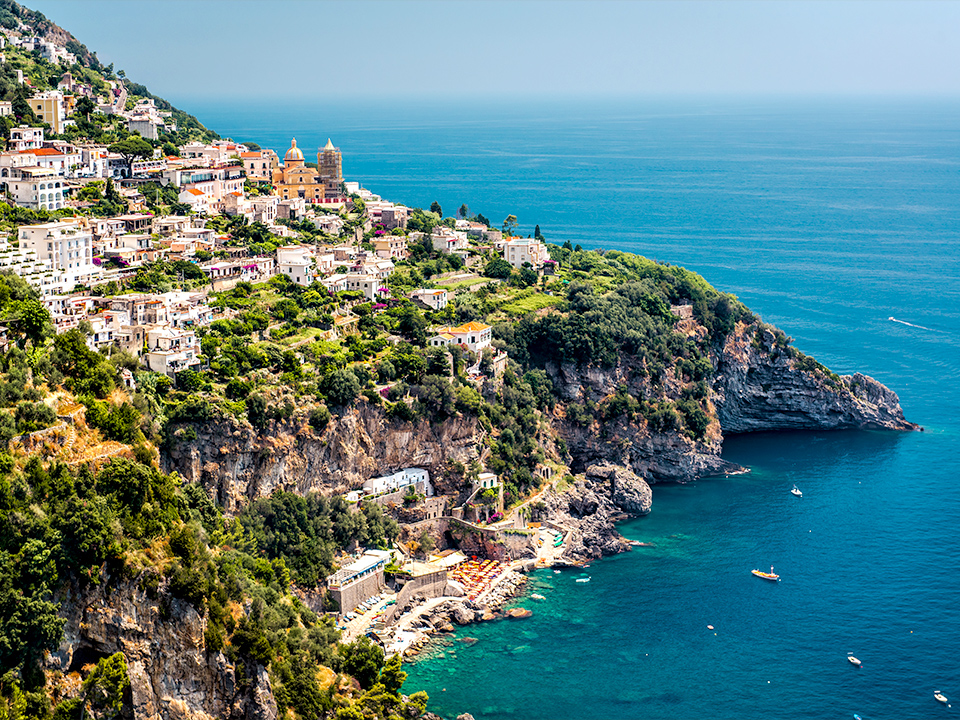 Around Amalfi coast
A must visit to any trip to the Amalfi coast is Sorrento, a grand dame of local tourist towns, sitting on a cliff gazing out at Vesuvius. Sashay in the footsteps of Jackie O and Clark Gable on the most dazzling island: the core of Capri town is lovely, with its famous Piazzetta surrounded by glamorous cafés and chic boutiques.
The glories of ancient Rome survive due to the volcano that both blotted out and miraculously preserved the town of Pompeii. Walk chariot-rutted streets and admire frescoed villas. You will need strong legs and a head for heights to walk the legendary Path of the Gods, which offers dizzying sea views.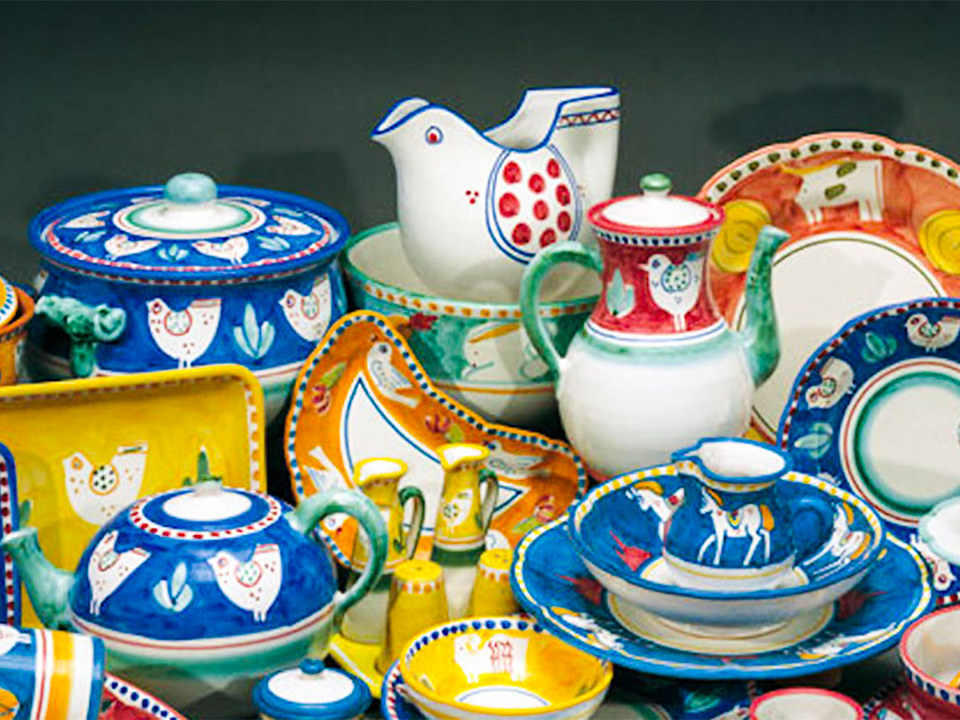 Shopping in Amalfi coast
Sorrento, Capri and Positano are home to some of the country's most famous shopping. If you're looking for designer Italian clothing or jewelry, head to the streets surrounding Piazza Tasso in Sorrento for lively after-dusk shopping. Stroll Via Cristoforo Colombo in Positano for a pair of famed leather sandals.
For more artisan vendors, limoncello shops and ceramics typical of the Amalfi Coast, take time to stroll through one of the smaller villages, such as Vietri sul Mare in Salerno, where you'll find a hub of local artists crafting traditional citrus-inspired ceramics.
When to go
The best time to visit the Amalfi Coast is in the spring and fall, specifically May and September. During these months, crowds are largely gone and temperatures are the most comfortable.
Summer on the Amalfi Coast is both very hot and very crowded. But if you're looking for a lively atmosphere, this really is the best time to visit: most of the coast's annual festivals and events are squeezed in during these months, so be prepared to party.
Average temperatures