Not to be missed in Italian Alps - Dolomites
Set in the heart of Europe, the Italian Alps beckon travelers with a symphony of natural beauty and upscale experiences that will leave you breathless. Embrace the charm of traditional Alpine chalets, where rustic elegance meets modern luxury. Get enchanted by awe-inspiring panoramic views of snow-capped peaks, pristine forests, and crystal-clear lakes. Discover a picturesque alpine village that seamlessly marries natural beauty with high-end luxury: Cortina d'Ampezzo. This charming town, often referred to as the "Queen of the Dolomites," offers an unparalleled experience for those seeking a blend of outdoor adventure and upscale shopping. Cervinia is celebrated for its unparalleled views of the iconic Monte Cervino, one of the world's most famous peaks. Whether you're an avid mountaineer or simply appreciate natural beauty, the sight of this majestic mountain will leave you in awe. Visit Ortisei and take a scenic cable car ride up to the Seiser Alm or the Seceda plateau for unparalleled views of the Dolomites. Whether you're into hiking, skiing, or snowboarding, Selva di Val Gardena is part of the famous Dolomiti Superski area, providing access to hundreds of kilometers of well-groomed slopes. The Sella Ronda ski circuit is a must for skiers and snowboarders, offering breathtaking views and exhilarating descents. Tee off on one of the most scenic golf courses in the world at the Alta Badia Golf Club. Playing amidst the mountains is an experience golfers of all levels will cherish.
view luxury villas for rent in Italian Alps - Dolomites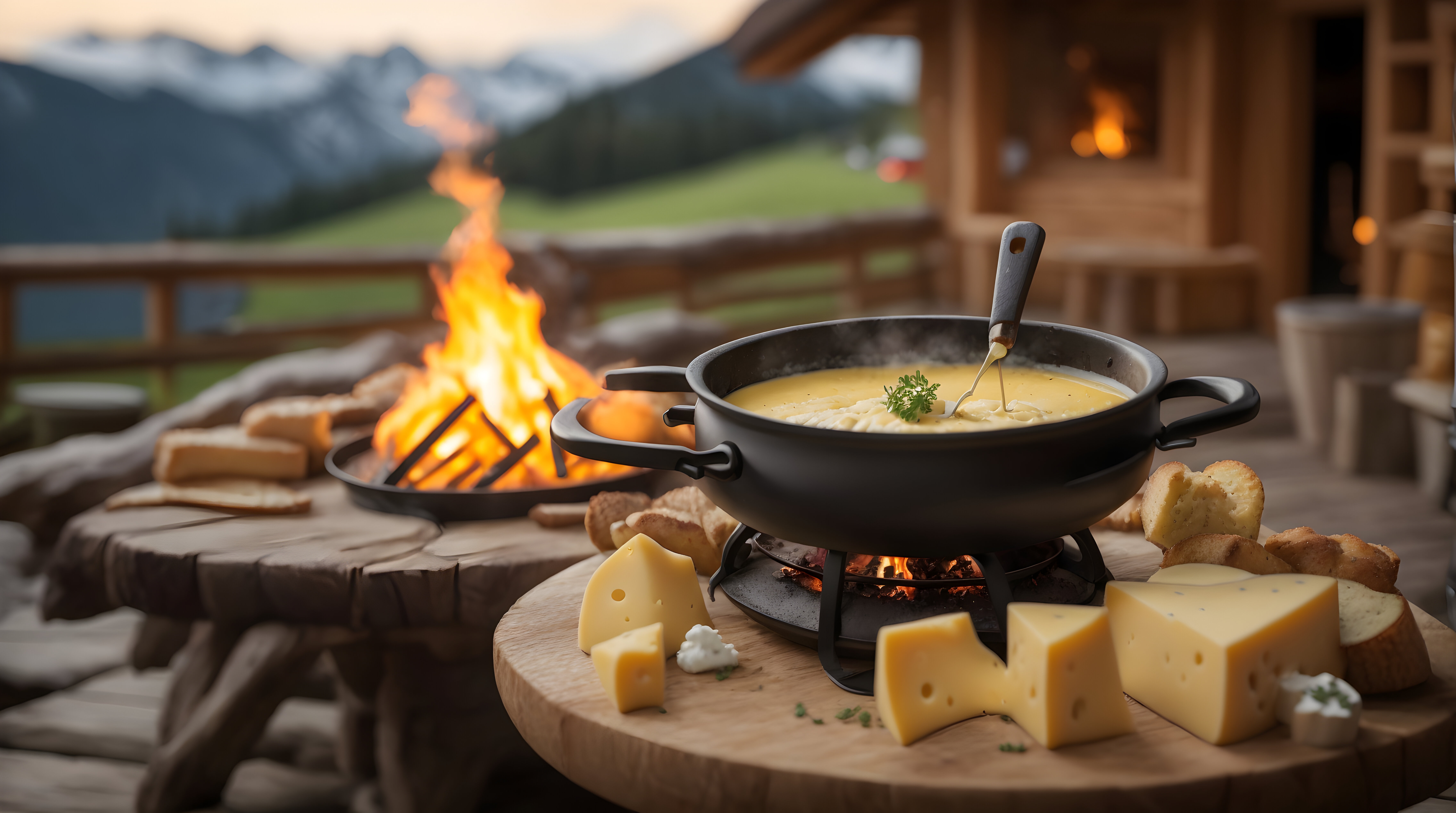 Culinary wonders in Italian Alps - Dolomites
Savor the finest Italian cuisine in the mountains. Michelin-starred restaurants and quaint alpine eateries serve up delectable dishes that blend local flavors with international finesse. Don't miss the opportunity to try a traditional fondue or raclette dinner. Après-ski is a beloved tradition in the Alps. Unwind with a warm drink, indulge in Italian cuisine, and savor the camaraderie of fellow skiers in charming mountain villages. The Italian Alps are home to some of the world's most renowned cheeses. Savor the creamy richness of Fontina, indulge in the nutty flavors of Bitto, or enjoy the mild and sweet notes of Casera. Pair these cheeses with local wines and freshly baked bread for a heavenly experience. Embrace the heartwarming tradition of fondue and raclette, where melted cheese is served with an array of delectable accompaniments like crusty bread, cured meats, and potatoes. These cozy meals are perfect after a day on the slopes. A comforting staple in Alpine cuisine is the classic polenta, made from cornmeal and often served with hearty stews, wild mushrooms, or cheese. Its versatility makes it a must-try while in the region. Don't forget to sample a glass of grappa, a traditional Italian brandy made from grape pomace. It's the ideal digestif after a hearty mountain meal.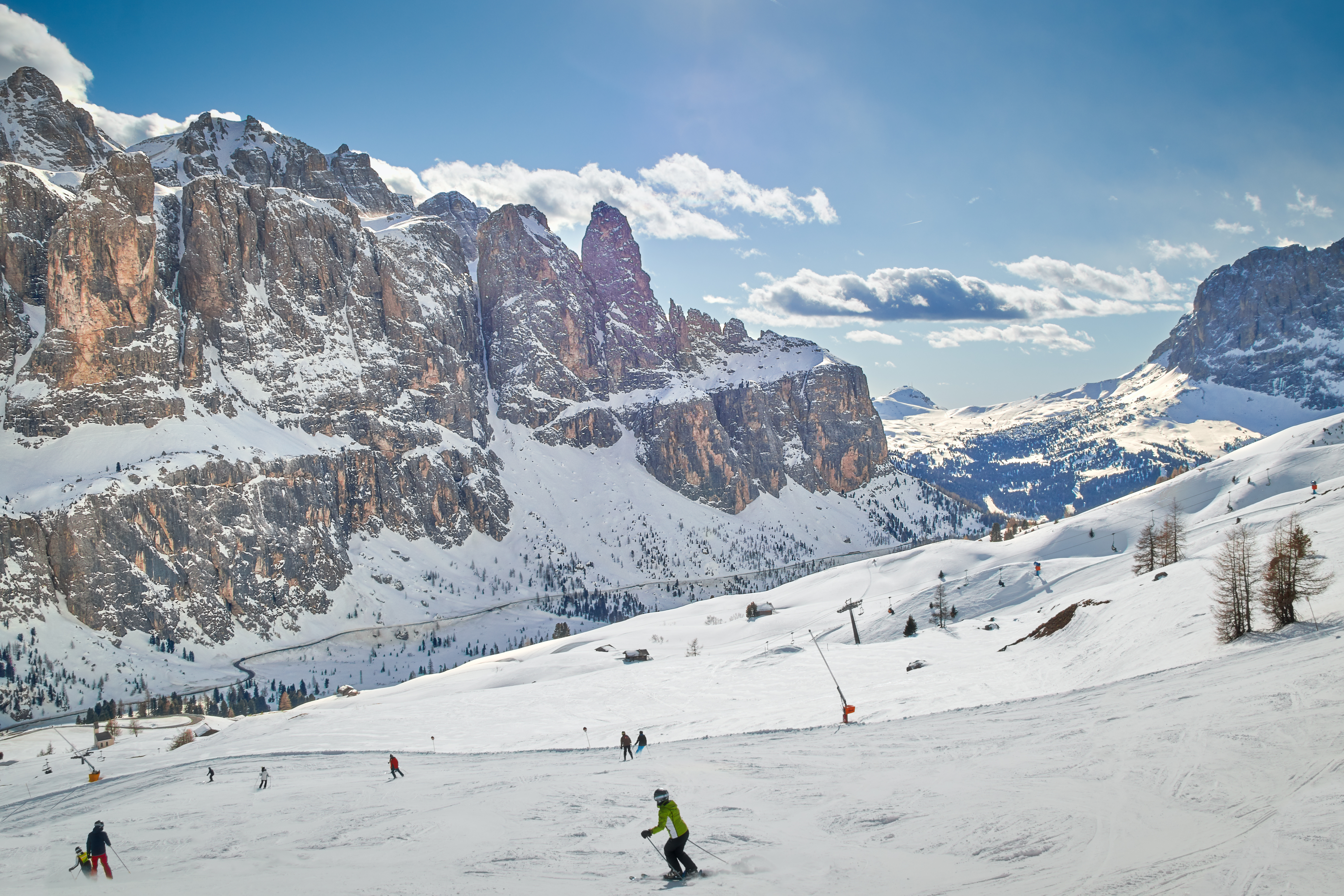 Sports and leisure at Italian Alps - Dolomites
Whether you seek adrenaline-pumping activities or serene relaxation, the alpine wonderland offers an array of experiences that will make your stay unforgettable. For the adventurous at heart, engage in rock climbing, paragliding, or mountain biking in the breathtaking alpine surroundings. Dog sledding allows you to form a special connection with a team of energetic and enthusiastic sled dogs. These huskies, malamutes, and other breeds love nothing more than racing through the snowy wilderness, and they eagerly become your loyal companions for the journey. Ice Climbing: Conquer frozen waterfalls and ice formations as you embark on ice climbing adventures. Paragliding adventures are offered in various Alpine locations, providing an adrenaline rush with unmatched vistas while soaring like an eagle and experience the Alps from a bird's-eye view. When the snow melts, the Italian Alps transform into a mountain biking paradise. Ride along challenging trails or take leisurely routes through lush valleys and alpine meadows. In the spring and summer, the Alps offer thrilling white-water rafting experiences. Navigate the fast-flowing rivers and enjoy the rush of adrenaline amidst stunning natural surroundings.
SKI ACTIVITIES
The Italian Alps are renowned for their world-class ski resorts. Whether you're a seasoned pro or a beginner, enjoy the thrill of carving through pristine slopes surrounded by towering peaks. Beyond skiing, the Italian Alps offer a range of adventure sports, from snowshoeing to ice climbing. For the ultimate thrill, try heli-skiing or paragliding with experienced guides. Many resorts in the Italian Alps offer ski-in, ski-out accommodations, allowing you to step right onto the slopes from your doorstep. After a day on the mountain, relax in a cozy chalet and enjoy the high-end amenities of our luxury estates.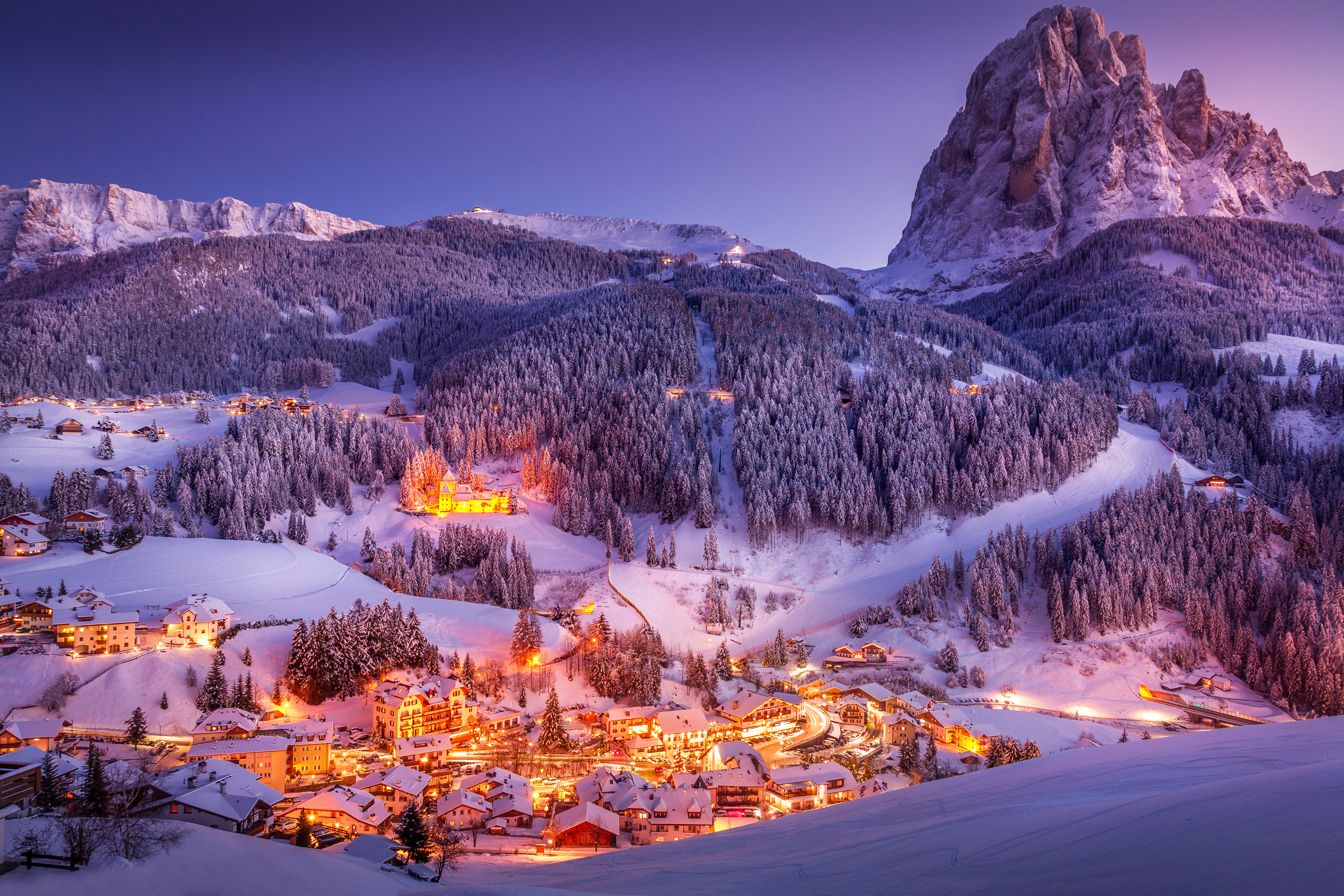 Welness retreats at Italian Alps - Dolomites
Escape to a luxurious spa nestled in the Alps to rejuvenate mind, body, and spirit while surrounded by the breathtaking beauty of the mountains. Picture yourself soaking in warm, bubbling Jacuzzis while gazing at the rugged peaks. Enjoy unique treatments using locally sourced ingredients, and let the soothing mountain scenery melt away stress and experience mountain-view massages for an extra touch of indulgence. Set in Val Gardena, Alpina Dolomites Gardena Health Lodge & Spa combines the healing power of nature with world-class spa facilities. Guests can enjoy holistic treatments, yoga sessions, and personalized wellness programs while gazing at panoramic mountain views. Many spas feature thermal baths fed by natural springs, rich in minerals that are believed to have healing properties, and personalized retreats from detox programs to mindfulness sessions. For a unique experience, some spas offer cryotherapy and ice bath sessions, where you can experience the invigorating effects of extreme cold therapy.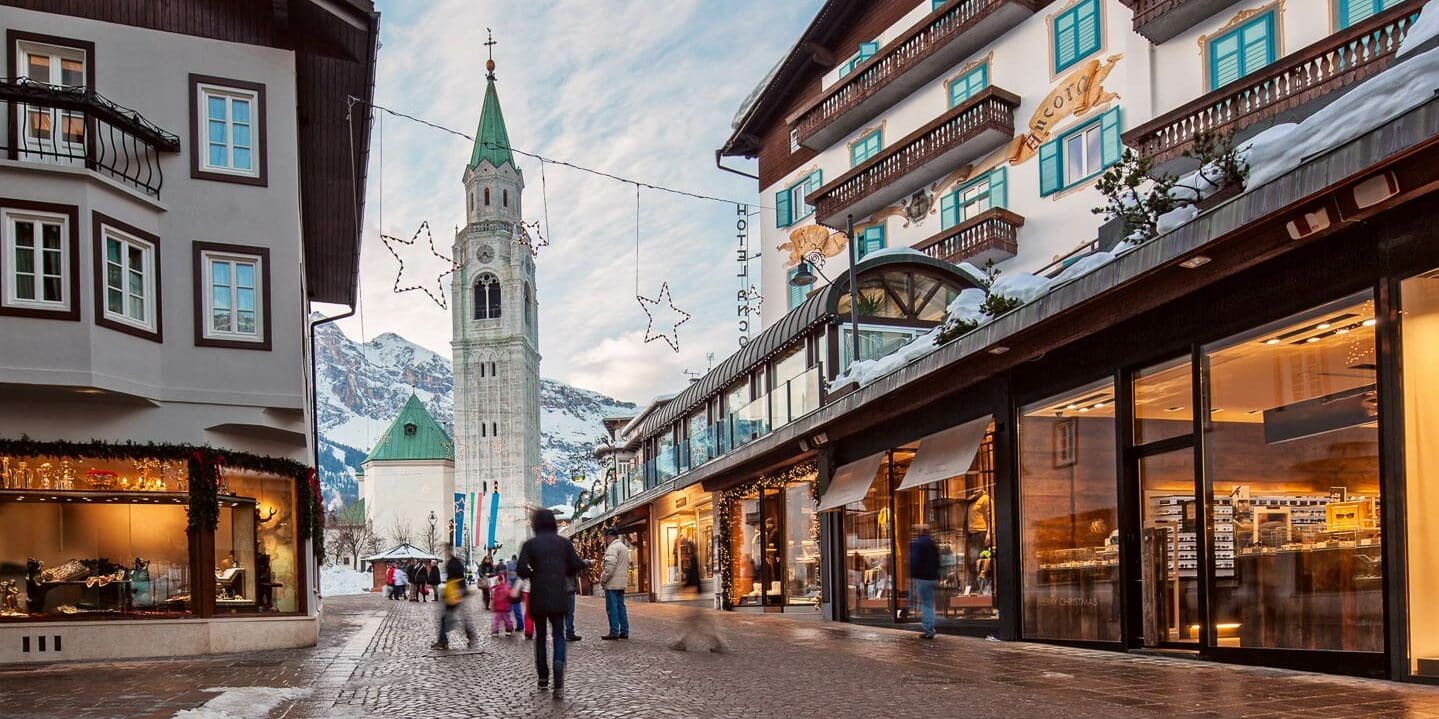 Glamours shopping at Italian Alps - Dolomites
Cortina d'Ampezzo boasts a collection of world-class designer boutiques that cater to the most discerning shoppers. Stroll along Corso Italia, the town's main shopping street, to find names like Gucci, Prada, Louis Vuitton, and Moncler. These elegant stores offer the latest in fashion, accessories, and footwear, ensuring that visitors can adorn themselves in the finest apparel amidst the stunning backdrop of the Italian Alps. While international luxury brands may dominate the town's shopping scene, don't miss the opportunity to explore the local craftsmanship that makes Cortina d'Ampezzo truly unique. Boutiques specializing in artisanal products like handcrafted leather goods, traditional wooden carvings, and exquisite jewelry made from local materials showcase the rich heritage of the region. Whether you're in search of high-end fashion, local craftsmanship, or top-tier ski gear, this charming alpine village has it all. So, embark on an unforgettable journey to Cortina d'Ampezzo, where the Italian Alps meet the world of haute couture, and indulge in the very best that both worlds have to offer.
When to go
The Italian Alps beckon luxury travelers throughout the year, each season offering its own allure and experiences. Whether you're drawn to the thrill of winter sports, the rebirth of spring, the adventure of summer, or the tranquility of autumn, the Italian Alps have something to offer every discerning traveler. For those seeking a winter wonderland experience, the Italian Alps come alive from December to February, with the prime season for skiing, snowboarding, and other winter sports. As the snow begins to melt, spring breathes new life into the Italian Alps. March to May is a splendid time for luxury travelers who prefer a more serene and nature-focused experience. Witness the alpine flora blooming, embark on scenic hikes, and revel in the tranquil beauty of the region. Summer in the Italian Alps is a haven for those who adore outdoor activities, from hiking and mountain biking to paragliding and golf. June to August brings warm weather and long daylight hours, allowing you to explore the stunning alpine landscapes to your heart's content. As the trees put on their autumnal attire, September to November paints the Italian Alps in shades of gold and crimson. This is the perfect time for luxury travelers seeking a quieter, reflective vacation.
Average temperatures