Not to be missed in Umbria
Find in Umbria luxury vacation villas for rent offering the best of all worlds. A luxury Italian villa rental is a favorite of high-profile guests seeking quiet relaxation; a private space where to reconnect with family and friends enjoying a holiday with all the benefits of a first-class hotel.
Umbria is a land of deep spirituality and secular pride, each place has its own unmistakable identity. Spend a day in Perugia, the capital city of the region, marvel at 13th-century Fontana Maggiore in the main square and soak up the architecture and history dating back to Etruscan times. Its typical steep streets offer unexpected glimpses of ancient houses and the surrounding distant green hills.
Take a stroll through the magnificent medieval town of Assisi, the birthplace of St Francis, Italy's patron saint, explore the imposing basilica and admire the stunning frescoes. Wander through the picturesque cobbled streets of the walled town of Spello at the feet of beautiful Mount Subasio.
Rent a boat and navigate to the three islands on Lake Trasimeno, climb the watchtower of the 13th century castle in Castiglione del Lago and enjoy marveLlous views across the lake. Enjoy the spectacle of the imposing Marmore waterfalls, Italy's highest falls.
Explore Orvieto and its breathtaking Duomo, one of Italy's finest Gothic cathedrals. Discover the elegant hilltop town of Todi and appreciate the fusion of various historic eras in its architecture.
view luxury villas for rent in Umbria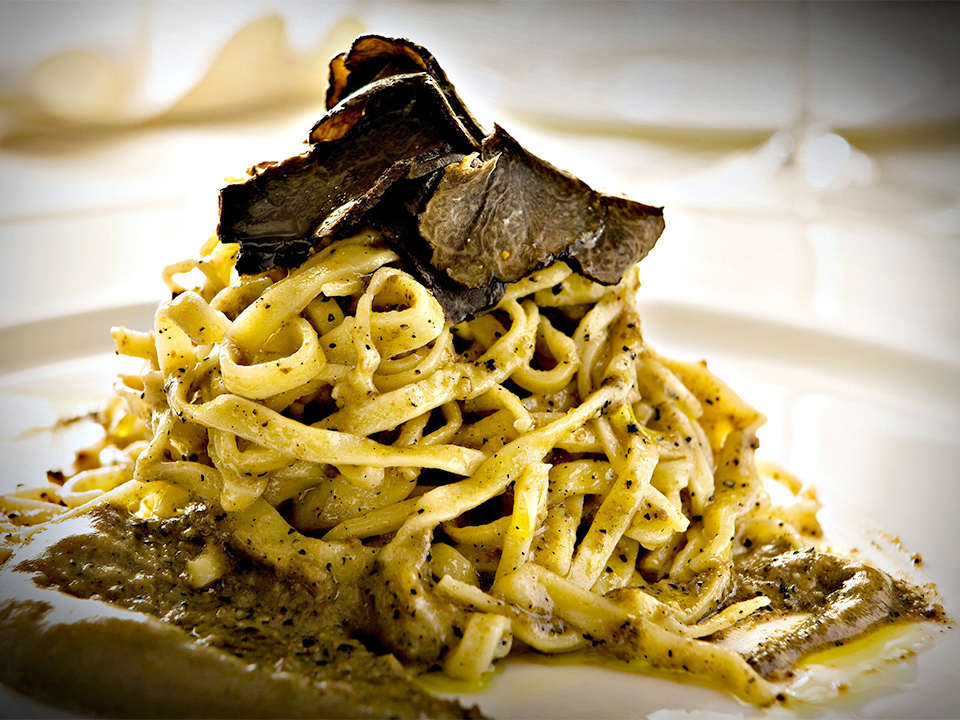 Culinary wonders in Umbria
The traditional dishes of Umbria have been handed down through generations and even today maintain those same principles of simplicity and freshness that originated in Etruscan times.
Umbria's cuisine relies heavily on seasonal ingredients that can be found growing in its rich soil, swimming in the region's lakes, raised on local farms, or discovered in the lush forests that cover much of the region.
Probably the most typical Umbrian pasta dish is strangozzi, often served with black truffles, or a spicy tomato sauce. Truffles are an integral part of Umbria's cuisine, including appetizers such as crostini al tartufo, truffle hunting is an integral part of this region's culture as well as an old age tradition.
Umbria is also known for the production of extra virgin olive oil and for an abundance of meat dishes, particularly lamb, pork, and wild boar and cured meat.
The cultivation of vines and production of wine in this region dates back to Roman times. Visit Montefalco, one of Umbria's world famous vineyards renowned for its wine production and taste all the amazing wines all the other local produce including the area's honey.
If you're thinking of chocolate, there is no place in the world like Perugia. Here chocolate is as much a tradition as a valued food. Enjoy the Eurochocolate Festival that takes place annually in October and visit the chocolate factory where the famous Baci Perugina are produced.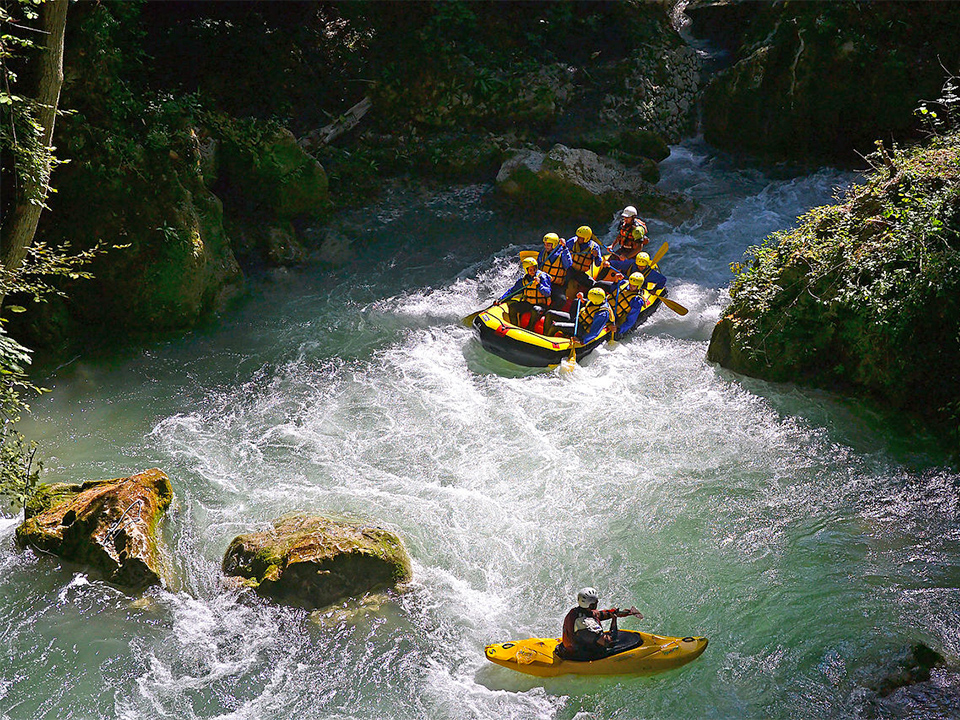 Sports and leisure in Umbria
Umbria is a paradise for nature, outdoor activities and sport enthusiasts.
For adrenaline seekers a hand gliding flight, a rafting or canyoning day along the river Nera or the Marmore waterfalls is a must. The more skillful excursionists will find on Mount Cucco several routes to explore its stunning underground caves.
Around the Trasimeno Lake, set among gentle hills, it is possible to follow bicycling, walking or horse-riding itineraries in order to explore the nature surrounding the lake and the charming villages overlooking it. Throughout the region it is possible to find a great variety of walking, hiking and trekking trails with magnificent scenery along the way suiting all levels, from the most moderate to the most strenuous degree.
Umbria also offers excellent 18-hole golf courses, set in idyllic natural settings as well as several tennis courses. These are for private use in a great number of our villas.
Nothing could make a stay as extraordinary as floating over the lush Umbrian landscape in a hot air balloon, several take-off points are available including the picturesque Assisi and Todi.
Umbria is the perfect region to immerse in nature and live adventurous and intense experiences.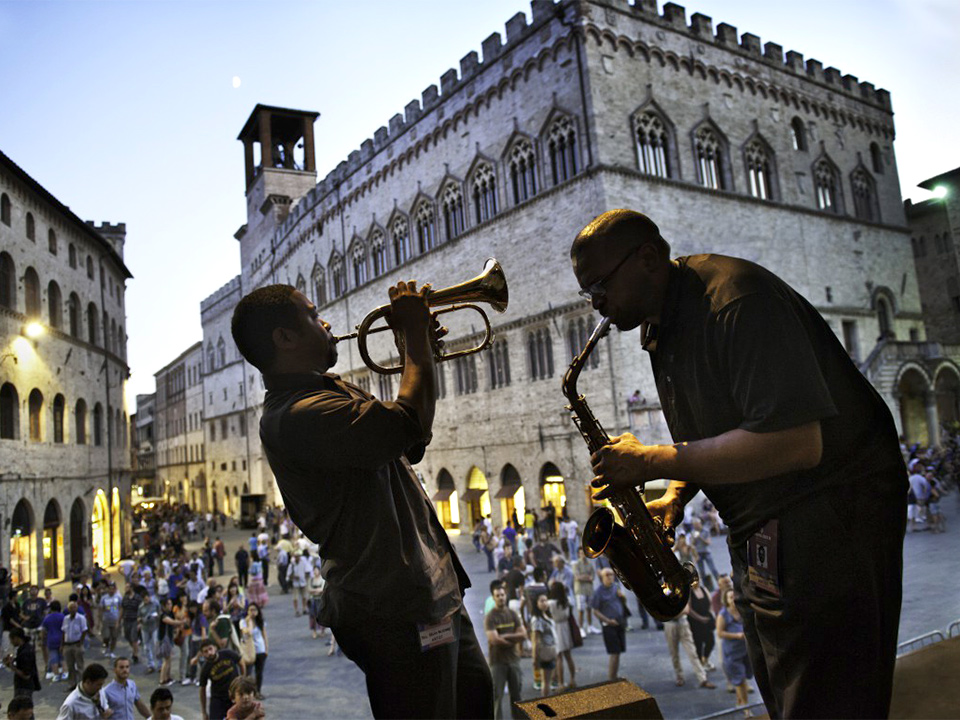 Festivals around Umbria
Umbria is one of the liveliest region of the country. No visit to Umbria is complete without being involved in one of the many traditional festivals that take place every year.
Explore the masterpiece medieval town of Gubbio, centuries of history around every corner, gothic palaces and churches, and throw yourself into one of the most vibrant and spectacular festivals taking place every year on May 15th, the race of Ceri.
Enjoy the Giostra della Quintana, a medieval tournament in Foligno in June and September each year, featuring jousting knights on horseback, spectacular historical parades and traditional delectable food in local eateries "taverne" specially open for the occasion.
Step in the Middle Ages and go to Bevagna, for 10 days in June each year this charming village hosts a medieval festival called Mercato delle Gaite where music, food, guided tours of old workshops, and competitions are brought together by locals dressed in carefully reproduced medieval costumes.
Umbria also hosts quite a few larger events of which some are world famous, like Umbria Jazz that takes place in Perugia during July, and the Festival dei Due Mondi an international event of music, art, culture and entertainment taking place annually in the charming medieval town of Spoleto. Blues lovers cannot miss the Trasimeno Blues Festival which takes place in the main towns surrounding Trasimeno lake each year during the summer with concerts of the best national and international performers of the kind of music.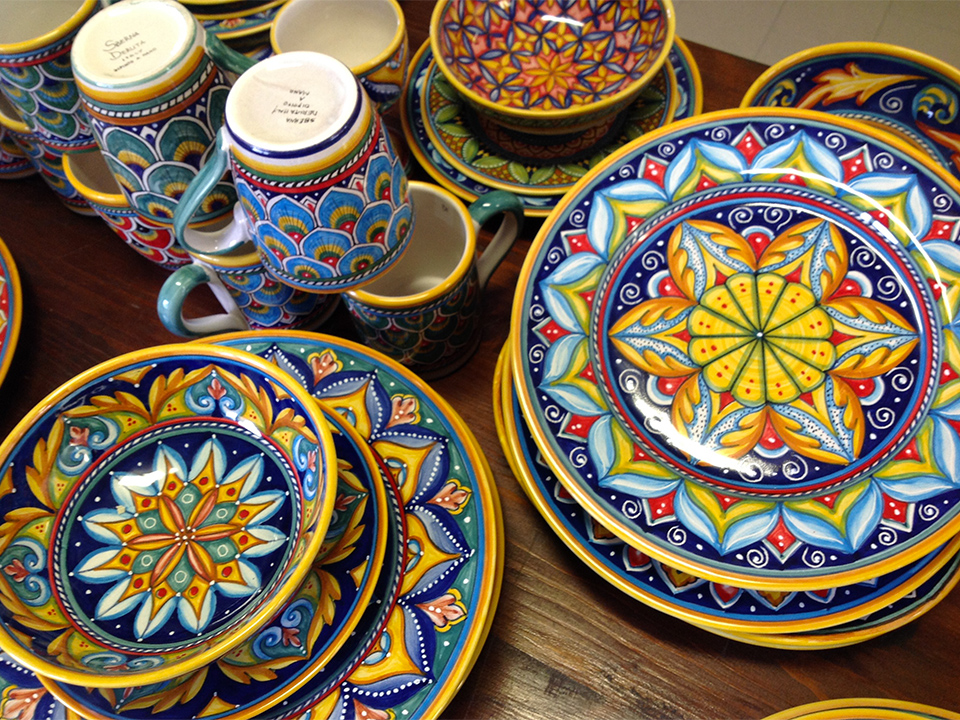 Shopping in Umbria
back to Etruscan times and boasts a number of artisans' workshops where highly-skilled craft-masters create marvelous objects using ancient techniques mixed with modern design.
History, art, and craftsmanship come together in Umbria's ceramics. Gubbio, Gualdo Tadino and Orvieto boast an ancient tradition, Deruta has been crafting since the early Middle Ages, here you will find ateliers and shops as well as a dedicated Museum where you can learn more about the production and admire few prestigious pieces. Fabric-making in Umbria also has roots in a distant past, with production traced back to the 12th century now boasting excellent and unique cashmere and embroidery creations. Several medieval towns across Umbria host enchanting artisanal boutiques selling exclusive hand-crafted items made from olive wood including everything from children's toys to kitchen items.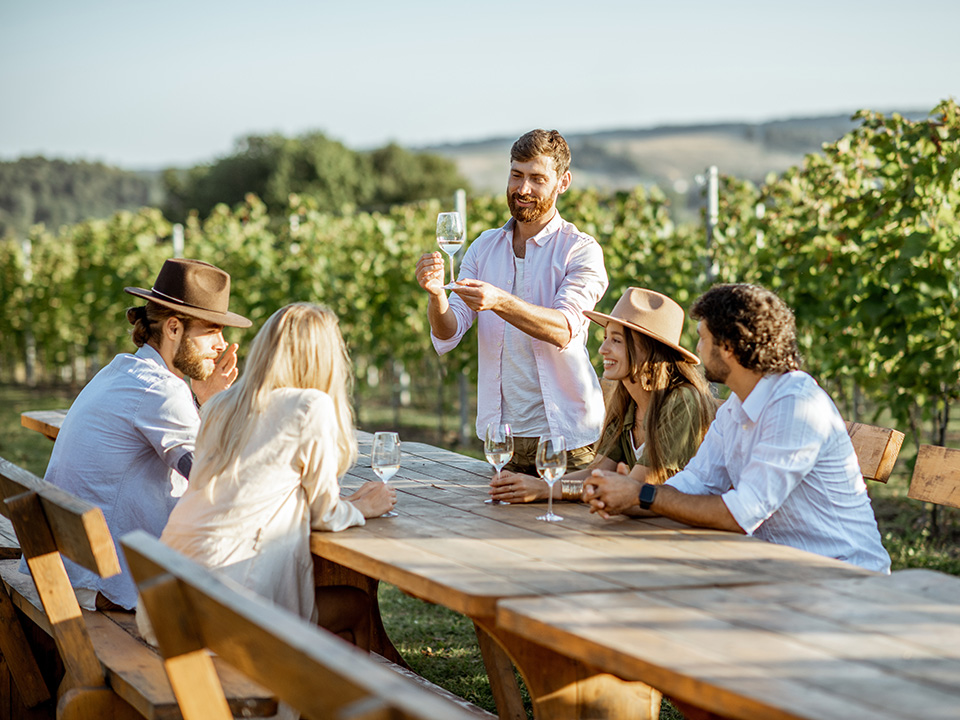 Winery tours in Umbria
Fine Italian Food & Wine aims at those who have already planned a holiday in the "Bel Paese" with a premium selection of products of excellence to experience ''La Dolce Vita'', but also at those who wish to get home a piece of Italian unmistakable flavours.
This luxury company will tailor special tours at the discovery of picturesque vineyards and exclusive wineries ready to satisfy even the most demanding palates. Let them wisely guide you through unconventional tours filled with local savours and enjoy the final tastings.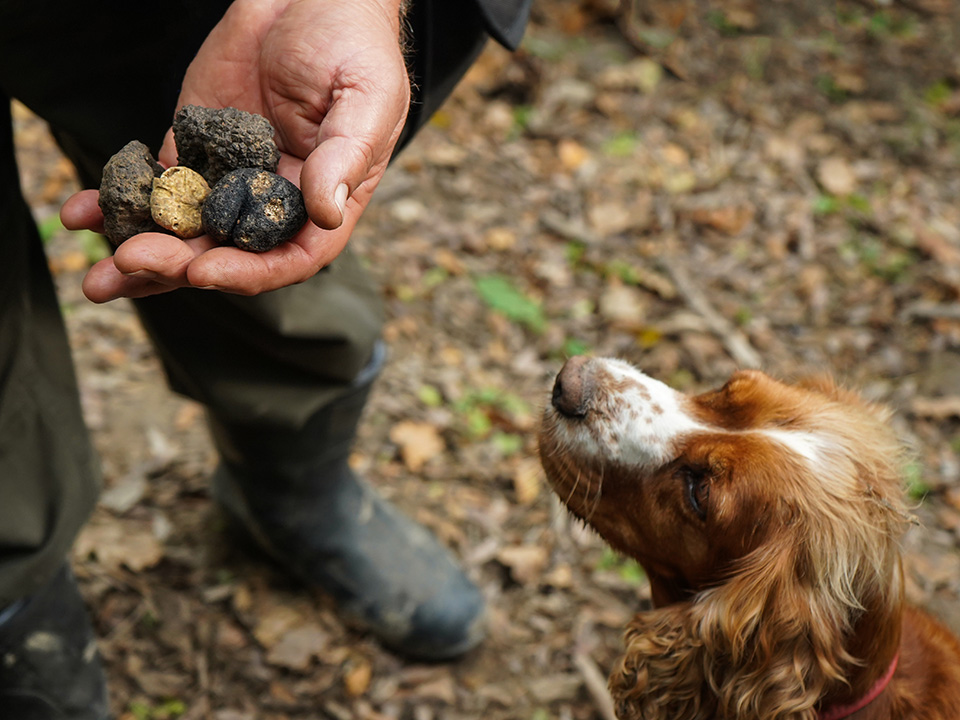 Truffle hunting experience in Umbria
In Central Italy, where Fine Italian Food and Wine's products come from, they collect over 65% of the entire national production.
There are nine species of truffle, but the most appreciated truffle varieties are five and each one is related to a precise period of the year.Discover the genuine taste of Italian cuisine starting with one of the most researched products.
Take a walk in the woods and dedicate yourself to the exploration of the grounds, led by truffle dogs.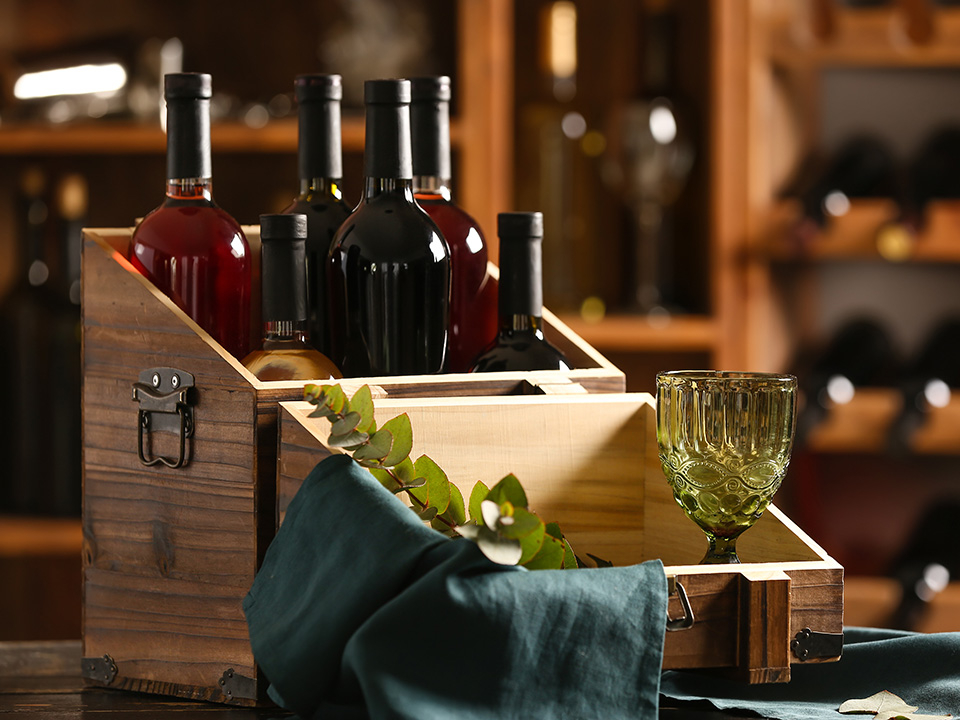 A welcome box delivered to your villa in Umbria
Receive a luxury box of bottles to enjoy in your vacation villa and celebrate the real Italian experience for your perfect dinner party.
From our experts' advice to the final touch with our elegant packaging, we take care of our refined customers to guarantee a perfect experience throughout Italy.
The refined glamour can be perceived by a first glance with a clear attention to the detail, making this tailor-made box a special and luxury gift for true connoisseurs.
Purchase rare and exclusive bottles on Fine Italian Food and Wine website and celebrate the perfect Italian vacation by sipping these delicacies during a luxury villa stay.
When to go
Anytime is the "best" time of year to explore Umbria, with its fairytale-like towns and villages, bucolic valleys and hills, Umbria suits all tastes. July and August are the peak and hottest months, however the highlands and the magnificent sceneries where our Umbrian villas are located offer the perfect break from the crowds and the heat.
Spring and autumn are the perfect seasons for hiking and sightseeing, during this time of the year the temperature is pleasant and warm and the green of nature presents its brightest shade.
In winter the weather can be chilly, however it is a lovely time of the year to soak up the festive atmosphere during December and enjoy a great variety of cultural events in churches, theatres, or museums.


Average temperatures