Feb 10

2023
Valentine's Day in Verona, the Italian city of love
Valentine's Day is around the corner and quoting one of the most iconic song lyrics of all time ''Love is in the air''. This week we take you to the city symbol of eternal love: Verona, the ultimate lovers' getaway to celebrate in grand style with a luxury Italian vacation.
---
Love is in the streets
 Chosen for its magical scenarios to accompany the novel love story of Romeo and Juliet, Verona has been the city of eternal love since Shakespeare's most acclaimed work of art. Symbol of one of the most romantic tales in the world, among these streets a young star-crossed love was born to be later strongly opposed and pulled apart by the rivalry of two powerful local families.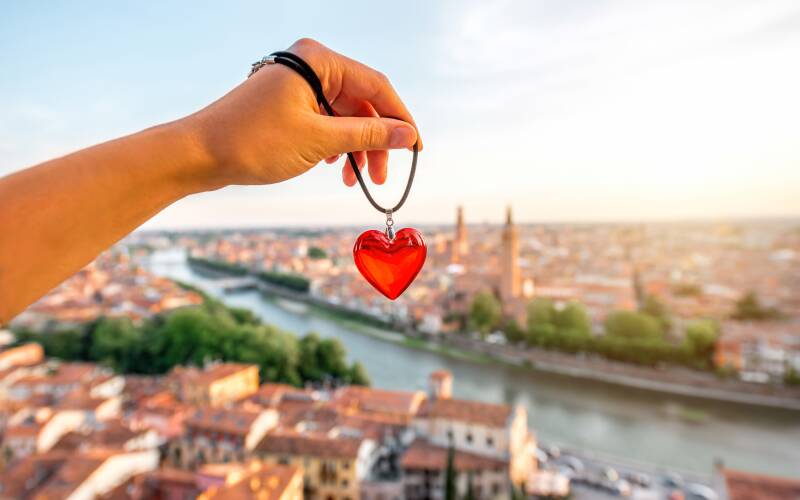 Verona, city symbol of a star-crossed love
Juliet's House
 In Via Cappello, in-love travellers will find the Shakespearian heroine's mansion, in particular the legendary balcony featured in the famous scene in which Romeo, hidden under his beloved's balcony, hears her speak alone and discovers that she reciprocates his feelings. The stone-made walls are covered with love messages and to protect the secrecy of letters hidden in small holes among the stones. Especially if you are looking for a big sign to declare your love, legend says to caress Juliet's bronze statue as an omen of good fortune.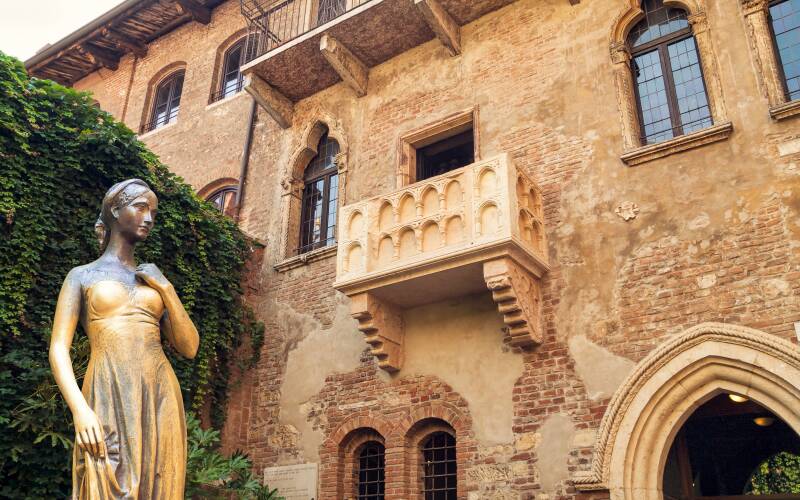 Juliet's House
A dreamlike view over Piazza dei Signori
 With its 84 metres of altitude, Torre dei Lamberti is one of the city's symbols open to the public. On 14th February, couples can celebrate their day by using special promotions to admire the big red heart set in the centre of the square, a symbol of Valentine's Day in Verona.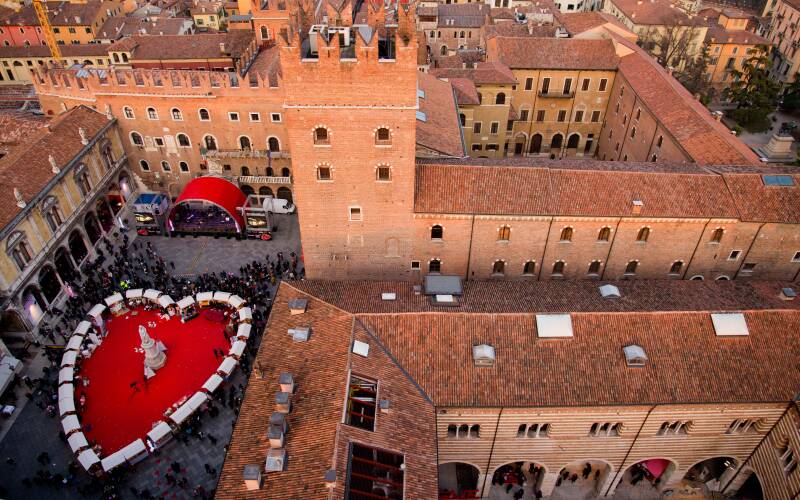 Piazza dei Signori 
Crossing the bridge Ponte Pietra
 The main symbols of this special day remain the same over the centuries with the classic whirlwind of bouquets, candlelit dinners and romantic hand-in-hand promenades. For a truly romantic stroll, cross Ponte Pietra over the river Adige during the golden hour of the day to admire the picturesque view from Castel San Pietro. The west side of the river is also brimming with fancy restaurants and outdoor tables for a perfect candlelit dinner, surrounded by the illuminated bridge.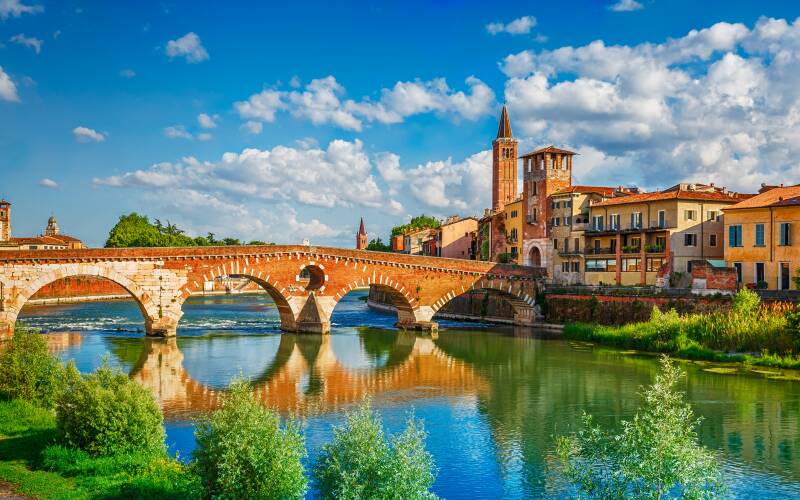 Ponte Pietra 
 
 
A date to remember
 Love is in the air and nothing is a better love declaration than a romantic escapade for two. Take a look at our top luxury villas to spend a dream vacation for two and find the most romantic spots to pop the long-dreamed question!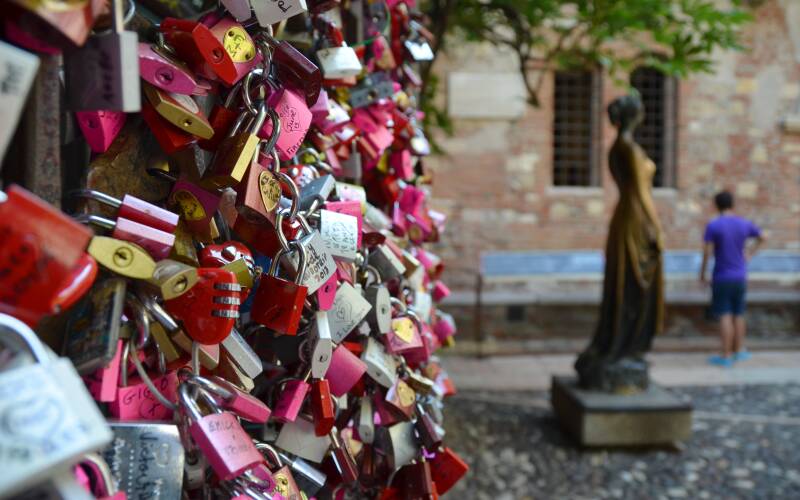 Lockers and Love letters
VILLAS YOU MAY LIKE
---
chalet ali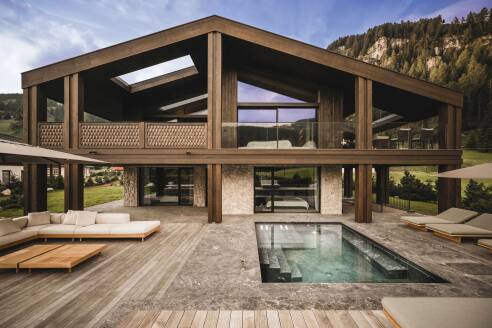 6
3
12
Italian Alps - Dolomites, Ortisei
from
22,400
to
55,300
€ / week
---
villa maestrale
12
6
6
Sardinia, puntaldia
Price
On demand

---
villa venti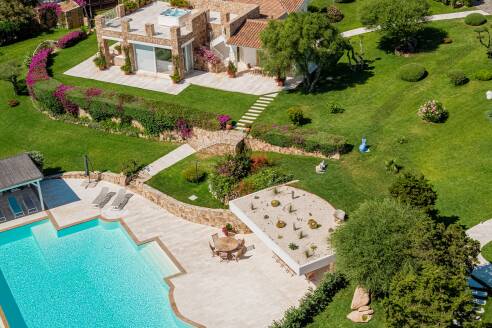 18
9
11
Sardinia, porto rotondo
Price
On demand

---
levante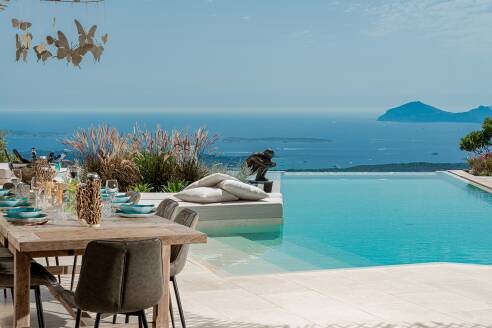 8
4
5
Sardinia, porto cervo
Price
On demand

---
villa rocce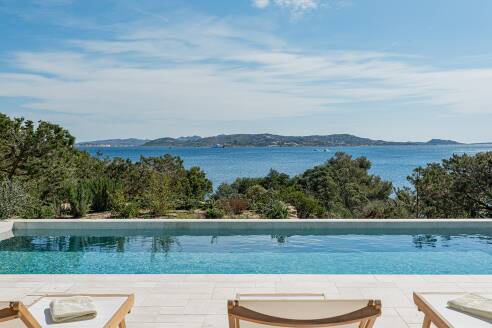 6
3
3
Sardinia, porto rafael
Price
On demand

---
grecale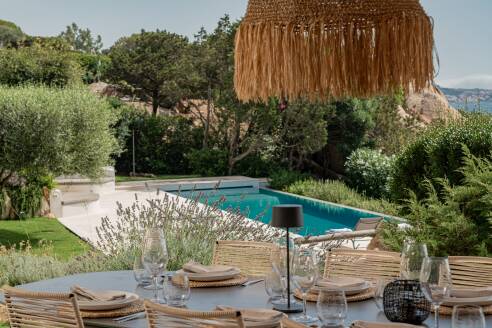 10
5
6
Sardinia, porto rafael
Price
On demand

---
tramontana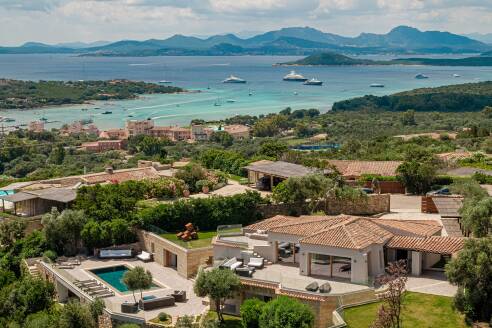 8
4
5
Sardinia, porto cervo
Price
On demand

---
libeccio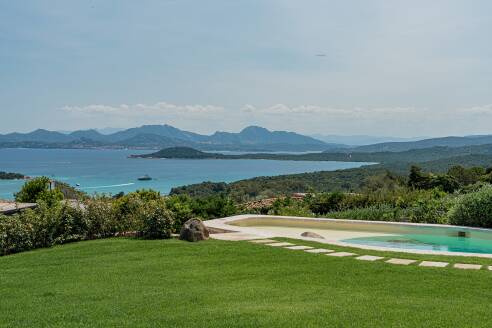 10
5
6
Sardinia, cala di volpe
Price
On demand

---