Feb 8

2018
Trussardi alla Scala: the restaurant of the fashion house in the heart of Milan
Located in the very heart of the eclectic Milan, Trussardi maison has opend a brand new restaurant facing Piazza della Scala
---
The elegance of the fashion house Trussardi, an impeccable cuisine made of excellent ingredients, a superb location: these and other factors make the restaurant Trussardi alla Scala one of the cults of haute cuisine in Milan. The fashion house was able to combine design, style and haute cuisine in a place that is a reference point for aficionados and celebrities, thanks to a perfect blend of flavors, aromas and refined environment where every meal becomes a multi sensory experience.
Overlooking Piazza della Scala, the restaurant has been designed as a place where the modern and cosmopolitan elegance is declared in every room. A style where refinement is in every detail, creating an atmosphere full of charm with large spaces, windows overlooking the square, the warm tones of wood, gold and leather that welcome the guests.
The design of the restaurant is combined with a kitchen that enhances flavors putting together Italian and French traditions, with a constant search for fresh and high quality ingredients. The credit for this success belongs to the chef Luigi Taglienti, who was able to bring a pure and direct cuisine, with a perfect balance of taste and flavors and obtained the first Michelin star in 2013.
Together with chef Carlo Cracco, external consultant of the restaurant, chef Taglienti found a place where he can express his view of the cuisine: experimentation, discipline, research on raw materials, technique and expertise: everything is aimed to excite the customer.
Environments immersed in the Trussardi elegance, a refined and informal style, where it is possible to relax and enjoy the dishes of the chef, rediscovering flavors and local products, in a perfect mix of tradition and innovation: for haute cuisine lovers, a stop at Trussardi alla Scala is a must.
Stay in one of our Lake Como villas and take a day trip to Milan to enjoy art, fashion and haute cuisine!
VILLAS YOU MAY LIKE
---
villa altrove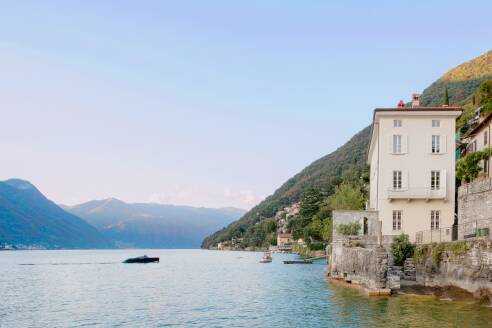 12
8
8
Lake Como, Pognana Lario
from
60,000
to
70,000
€ / week
---
velluto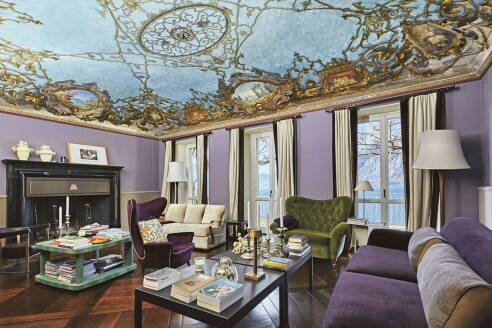 8
4
6
Lake Como, Bellano
from
60,000
to
67,000
€ / week
---
villa mogano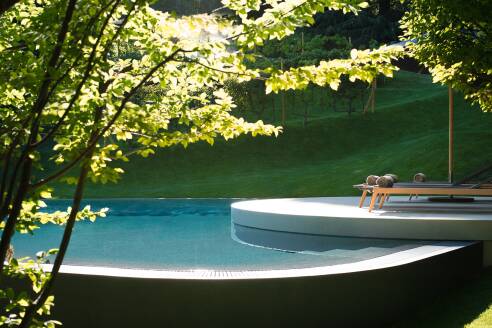 10 • 13
8
7
Lake Como, Bellagio
from
30,600
to
44,450
€ / week
---
villa balbiano wedding villa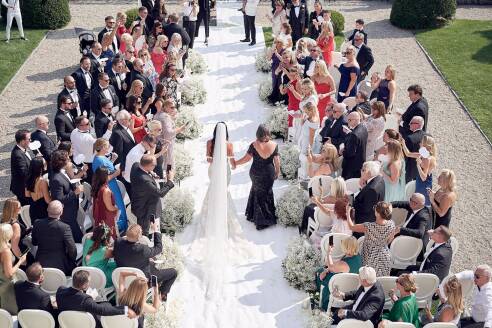 12
6
9
Lake Como, Como
210,000
€ / week
---
villa sorriso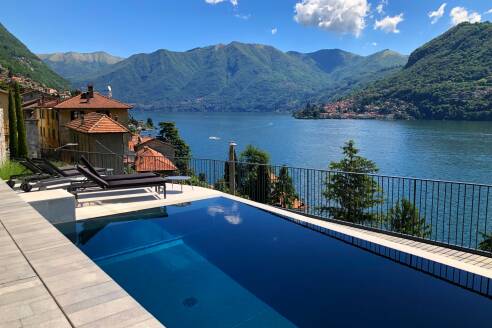 7
4
6
Lake Como, Moltrasio
from
13,900
to
19,200
€ / week
---
atena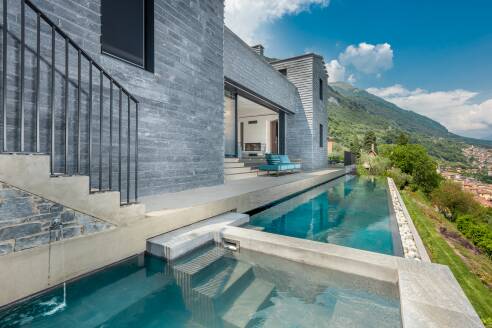 12
6
7
Lake Como
from
23,650
to
39,400
€ / week
---
aquila reale
14
8
11
Lake Como, Pigra
from
75,000
to
843,750
€ / week
---
felce
6
4
5
Lake Como, Torno
from
18,100
to
23,050
€ / week
---