Dec 30

2019
Millefoglie di Lasagne
Millefoglie di Lasagne: discover how to surprise your guests with this recipe
---
Ingredients
10 Lasagne all'Uovo egg pasta
200 g fresh tomatoes
150 g yellow peppers
150 g zucchini
50 g white onions
50 g green olives
40 g extra virgin olive oil
30 g butter
30 g flour
5 dl fish broth
1 amberjack fillet
1 glass of dry white wine
basil to taste
parsley to taste

Instructions: (80 minutes for the preparation and 22 minutes for the cooking)

Take a high baking tray and put the scaled and gutted amberjack together with the onions, peppers, zucchini and tomatoes (all cut into julienne), olives, salt, pepper and oil.
Bake it at 170 ° C, making sure it does not dry out too much. Halfway through cooking, pour over the white wine, then finish cooking.
Add to the fish broth a pinch of flour and butter kneaded together, so as to obtain a smooth, which must not be too dense.
When the fish is cooked, strip the amberjack. Take the sauce of vegetables remained in the pan after cooking, add the stripped amberjack and start composing the lasagna.
Spread on the bottom of the pan a layer of velvet sauce with a little bit of amberjack and vegetables, then place the first layer of lasagne and repeat five times.
Be careful not to dry too much the lasagna and let it rest before cooking for about 20 minutes.
Bake at 200 ° C for 22 minutes and let it rest for 15 minutes. Garnish with parsley and basil and serve.

 Have you booked your holiday villa through Home In Italy? We offer a complimentary Concierge service, get in touch with our dedicated Concierge team to arrange a cooking class at your villa!



VILLAS YOU MAY LIKE
---
volavia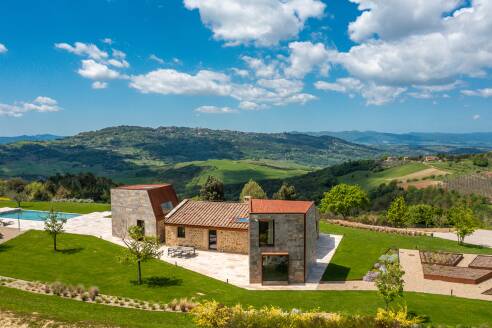 6
3
4
Tuscany, volterra
from
5,700
to
11,700
€ / week
---
villa altrove
14
7
8
lake Como, pognana lario
Price
On demand

---
velluto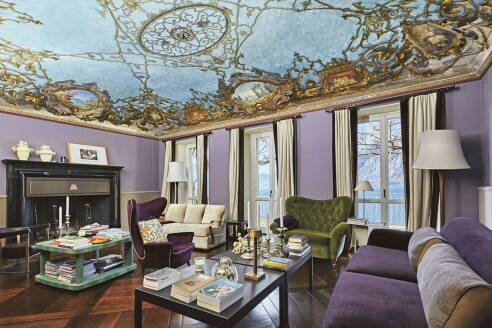 8
4
6
lake Como, bellano
Price
On demand

---
villa verbena
12
6
6
Tuscany, barberino di mugello
from
10,050
to
15,700
€ / week
---
leggera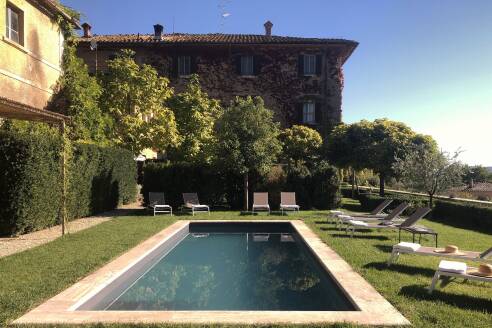 18
9
10
Tuscany, castellina in chianti
Price
On demand

---
riga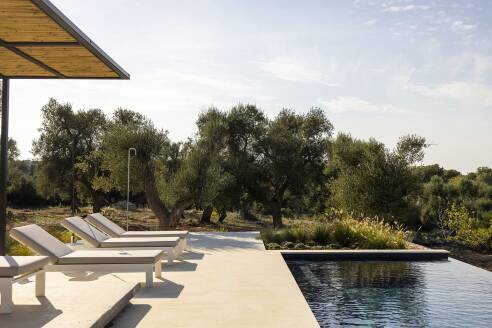 6
3
4
Puglia, ostuni
from
3,740
to
8,840
€ / week
---
sofi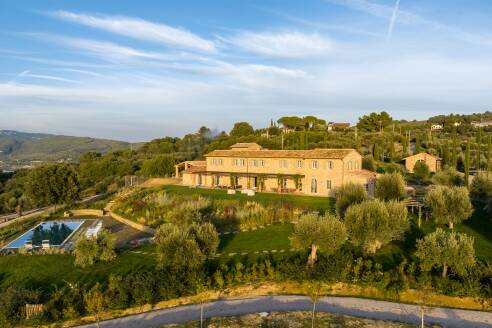 16
8
11
Umbria, Lake Trasimeno
35,000
€ / week
---
eclisse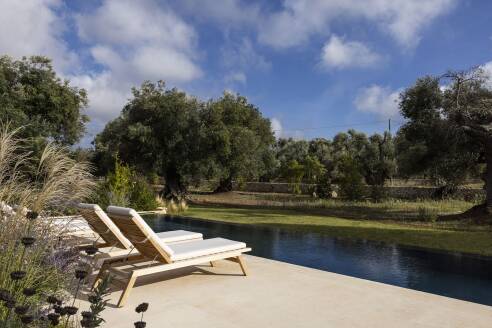 6
3
5
Puglia, ostuni
from
5,500
to
8,740
€ / week
---