Mar 11

2020
Easter food in Italy from North to the South
Savory pies, seasonal vegetables, national cured meat and cheeses, boiled eggs, homemade pasta, and certainly you can't do without lamb: this is the food that characterizes Easter Sunday lunch. A day of celebration that most Italians prefer to enjoy with their family or loved ones, around the table set with dishes and decorations that recall the colors of spring. But what are the dishes that, according to tradition, can not miss from North to South of the Peninsula?
---
All over Italy
Lamb. Linked to both Jewish and Christian Easter, lamb is the main course of Easter lunch throughout Italy, and it's prepared in different ways depending on the region.
Cooked in the oven with potatoes in Veneto and Campania, with rosemary and onions in Sicily, roasted in Liguria and Emilia Romagna, "cacio cheese and eggs" in Molise and Abruzzo. If you spend your holidays in a luxury villa in Umbria, you will taste a delicious truffle lamb.
Cured meat. Capocollo, prosciutto crudo, pork loin, bacon, porchetta, salami: cold cuts, the pride of Italian cuisine abroad, are another essential element of the Easter lunch, or breakfast in Central Italy, served with hard-boiled eggs.

Homemade pasta. There are many regions where, on holidays, you cannot miss a nice plate of homemade pasta, with the classic egg puff pastry, or simply with water and flour, according to local tradition.
Concerning seasonings, Italy boasts a great variety.
Agnolotti stuffed with meat, seasoned with butter and sage dominate the Piedmontese tables, green lasagna with béchamel and Bolognese sauce on the Emilian ones, orecchiette with artichokes and almonds in Puglia, in Sardinia the "pillus" - similar to tagliolini - cooked in beef or sheep broth.

Tuscany
Eggs. Until a few years ago, it was a custom to bring hard-boiled eggs to church on Easter morning, to be blessed, then eaten during lunch. Although this custom exists today only in some small places, hard-boiled eggs remain one of the most representative food of Easter in the Peninsula, accompanied by cold cuts.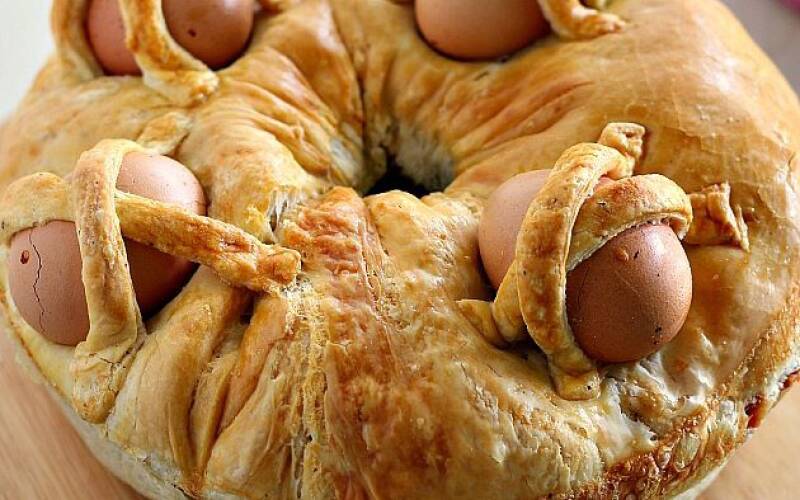 Umbria
Torta al formaggio (cake with cheese): born in Umbria, the torta al formaggio is eaten in the classic Easter morning breakfast, accompanied by cold cuts, cheese and boiled eggs.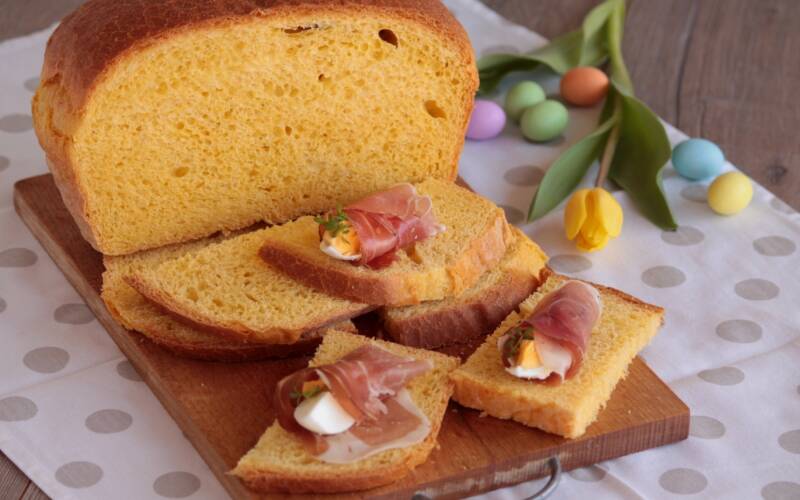 Vegetables and fava beans. In spring, Italy offers an extraordinary variety of local products, often eaten during Easter lunch as a side dish for meat. In Calabria and Sardinia, for example, lamb is served with potatoes and artichokes; in Puglia, we find cardoncelli, boiled, fried in oil and garlic and flavored with cherry tomatoes, a sprinkling of grated pecorino cheese and beaten eggs.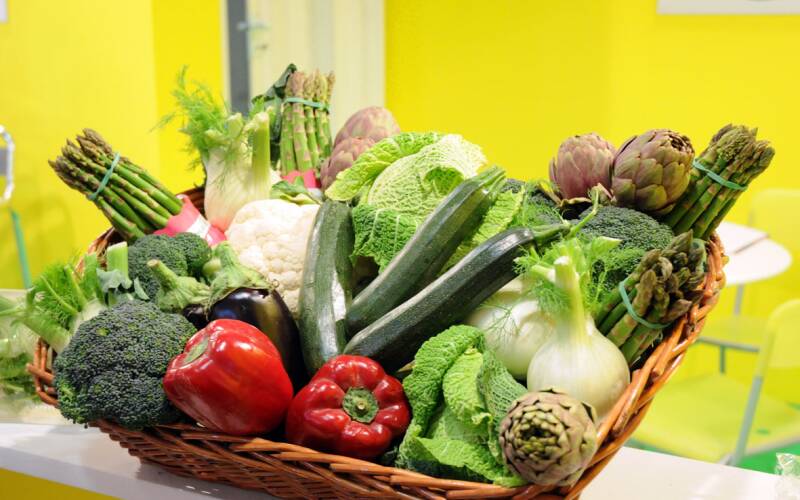 Piemonte
This is perhaps the only Italian region where the second Easter course is not lamb, but braised beef with Barolo, a stew made with beef marinated in fine red wine. The aromatic herbs are then blended and added to the meat again, and can then be served, usually with mashed potatoes or polenta.

Naples and Amalfi Coast
In Naples, every family jealously guards their own recipe. Casatiello is a rustic cake filled with every "good thing" (bacon, salami, hard-boiled eggs and sweet or semi-spicy provolone depending on your taste). Traditionally eaten on the evening of Holy Saturday, it remains very soft for several days thanks to "sugna" (lard in the dough).

VILLAS YOU MAY LIKE
---
dragonella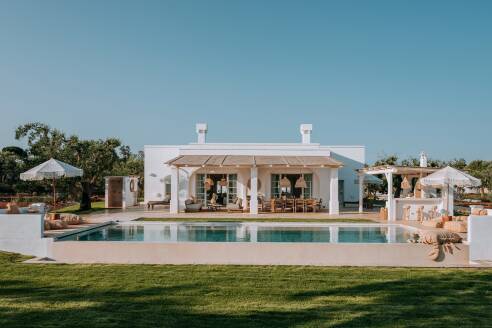 6
3
3
Puglia, Ostuni
Price
On demand

---
viola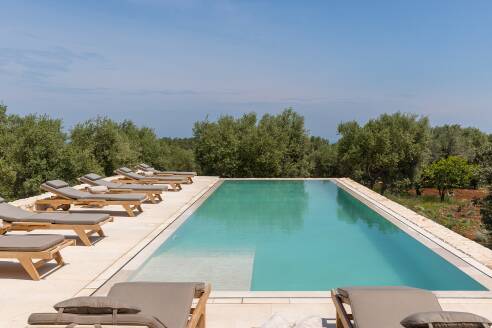 8
4
5
Puglia, Ostuni
from
10,000
to
18,000
€ / week
---
pallade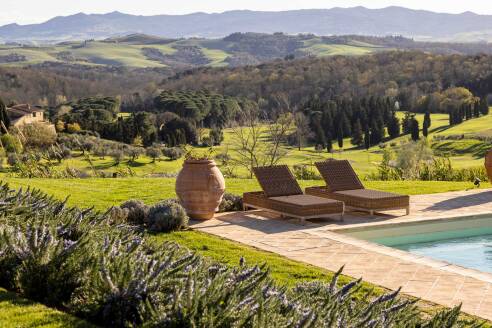 14
7
6
Tuscany, Castelfalfi
Price
On demand

---
aura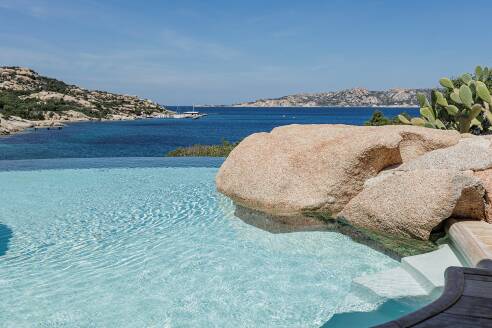 6
3
4
Sardinia, Porto Rafael
Price
On demand

---
dama quattro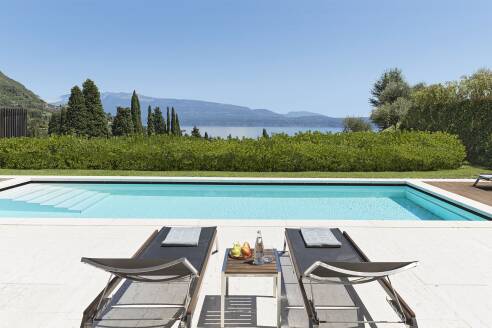 6
3
5
Lake Garda, Salò
Price
On demand

---
paula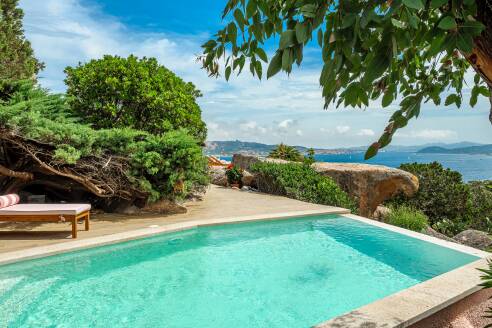 6/7
3
3
Sardinia, Porto Rafael
Price
On demand

---
chalet sambuco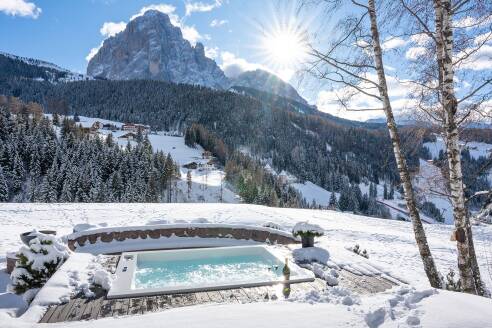 10
5
6
Italian Alps - Dolomites, Ortisei
from
14,900
to
27,900
€ / week
---
villa perline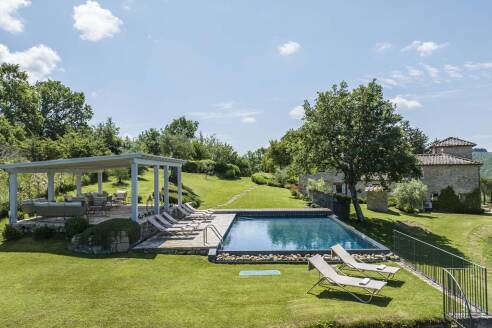 10 • 14
7
8
Tuscany, Gaiole In Chianti
Price
On demand

---