Mar 13

2020
Truffle hunting in Umbria
Truffle Hunting in Umbria is an ancient tradition and the quality truffles in this territory is famous throughout the world. If you are a fan of truffles, you will surely know that the wooded hills of Umbria are an ideal habitat for many kinds of high-quality truffles. Today we will try to learn more about these underground and exquisite mushrooms!
---
Truffles in Umbria: what varieties?
 
The Nero Pregiato, known also as Truffle of Norcia or Spoleto, grows up from November to March and is spread along with the territories boarding the Nera river and the mountains around Spoleto and Trevi. These truffles are quite small, their bark is black and wrinkled and the pulp is black-violet. Once picked, the black truffles are divided into several categories depending on the quality and size and their price will vary accordingly (from 350 to 800 Euros per Kg).
Among the truffles of Umbria, these are the most famous and appreciated, for their intense aroma and the particular flavor that persists, indeed it is exalted when cooked.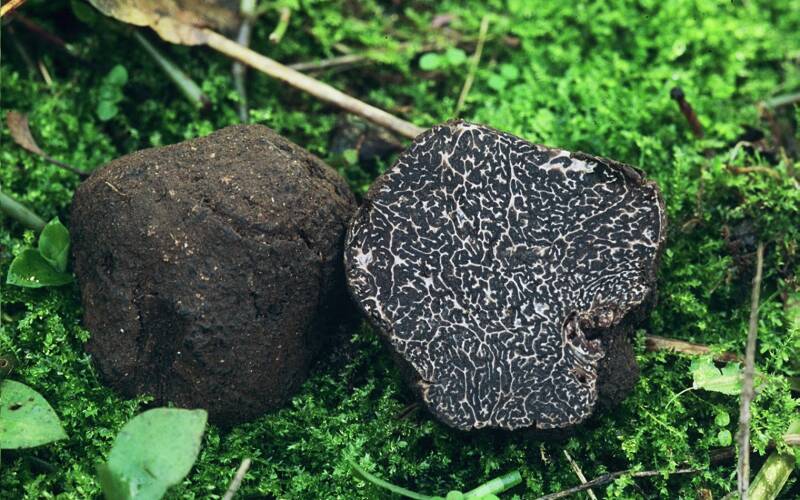 Tartufo Bianco, which is usually cultivated in the Piedmont region, is indeed also present in Umbria and is picked up from October to December. This variety is very rare and valuable and can be recognized by its round shape, the whitish-yellow color and the color of the pulp, ranging from hazelnut to dark brown with reddish streaks. It is considered a real delicacy and can be priced up to 4.000 Euros per kg, but its scent is unforgettable and its particular flavor is preserved only if served raw.
Scorzone and Bianchetto are less valuable than the previous two varieties, but yet very common and used in the preparation of sauces. The Scorzone is characterized by a less intense scent and is available in summer and autumn seasons, while the Bianchetto is recognized for its small size and reddish color and is available from January to April. These two "little brothers" have significantly lower prices, ranging from 100 to 250 Euros per Kq.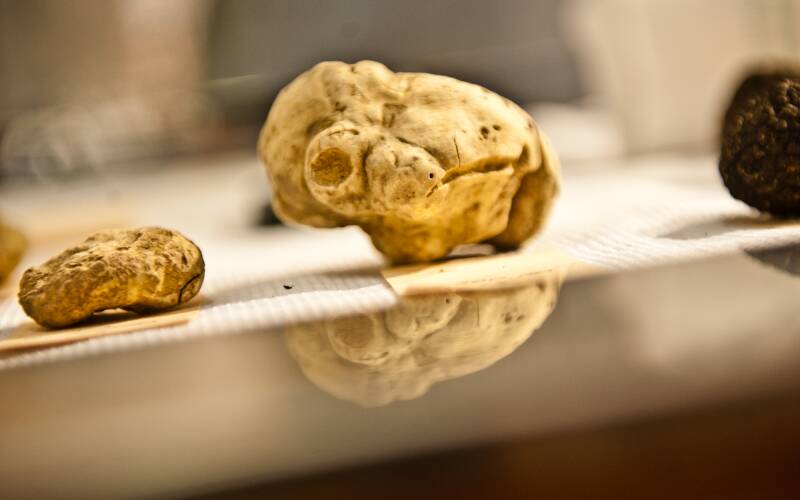 Truffle Hunting tour!
The collection of truffles in Umbria is allowed all year round except for May and September: truffles can only be picked when they are ripe, otherwise they will have no scent. The concierge team at Home in Italy will be pleased to help you in organizing a memorable experience of a truffle hunting tour!
Join an expert truffle hunter and his dogs on his daily search for precious truffles before having a lunch of truffle-based dishes. You will see the truffle hunting dogs in action and learn about the history of truffle hunting in Umbria. This experience will bring you back to tradition and will make your day absolutely special! Contact Home In Italy team for a personalized quote!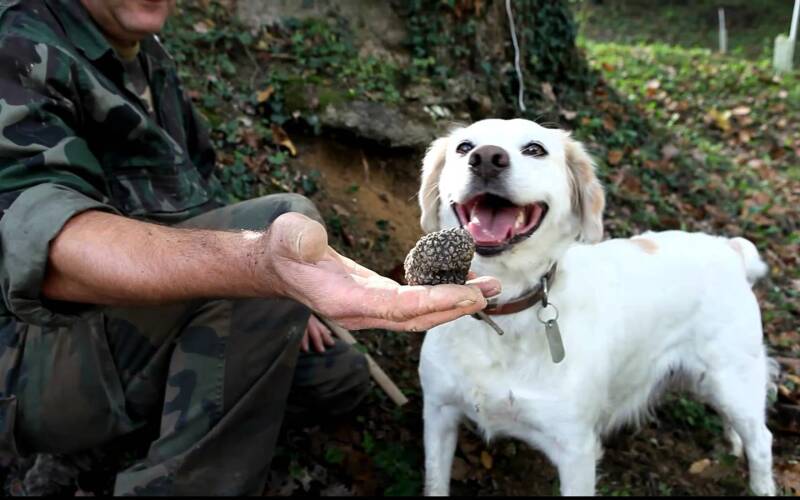 VILLAS YOU MAY LIKE
---
polvere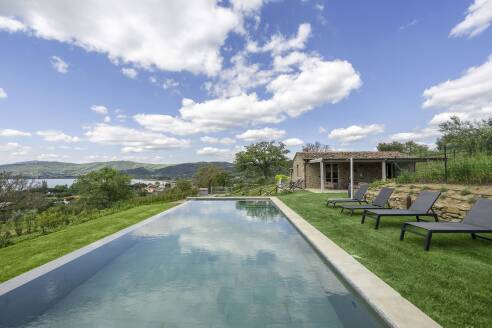 6/7
3
4
Umbria, lake trasimeno
from
5,100
to
7,250
€ / week
---
sofi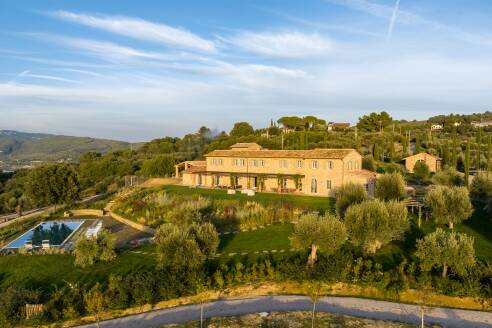 16
8
11
Umbria, Lake Trasimeno
from
28,750
to
35,000
€ / week
---
merini
8
4
5
Umbria, lisciano niccone
from
8,000
to
10,150
€ / week
---
verdementa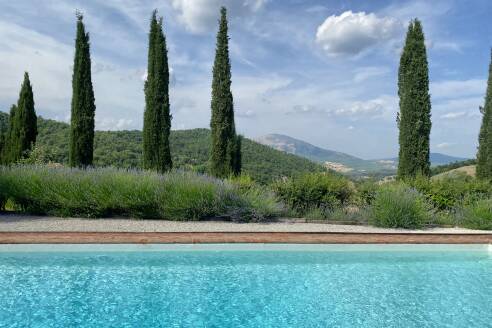 8/9
4
5
Umbria, san giovanni del pantano
from
5,750
to
7,900
€ / week
---
villa mastino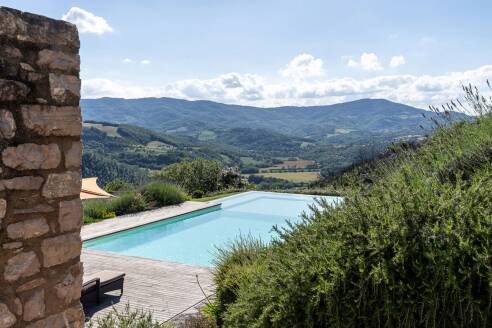 14
6
7
Umbria, pierantonio
from
17,500
to
19,200
€ / week
---
fiordaliso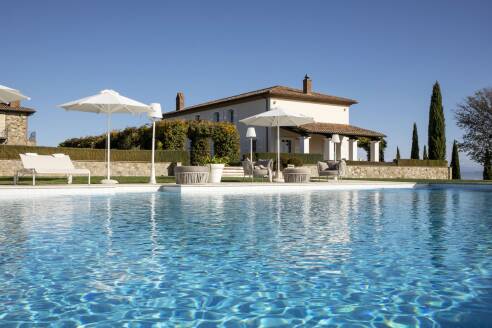 12
6
7
Umbria, san venanzo
from
8,900
to
23,900
€ / week
---
nido zen
10
5
6
Umbria, lake trasimeno
from
10,450
to
15,550
€ / week
---
la bianca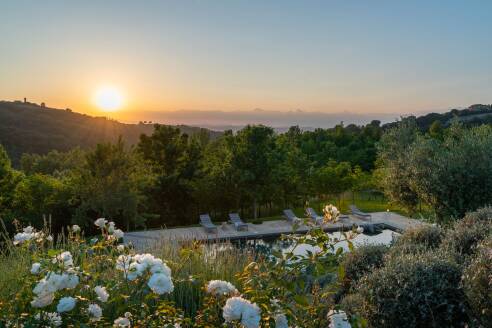 8/10
4
6
Umbria, collazzone
from
6,700
to
8,200
€ / week
---