Oct 31

2022
8 beaches you can't miss in Sicily
From splendid sightseeing to marvellous beaches, the island of Sicily is a dream destination for 3 million tourists each year. Despite being world-wide known mainly for its ancient temples, Roman relics and historical cities, Sicily offers many other spots off the beaten path that are real treasures for the heritage of the island. Get ready to discover our top-list seaside locations: the most iconic Sicilian beaches are waiting for you!
---
Sicily: a region kissed by the sun.
 The hot weather hits Sicily early in the Spring and lasts long, featuring warm autumn days. Especially in July and August, the weather is more similar to Africa than in Italy so the best tip is to travel around wearing hats and to keep sunscreen lotions handy! Allow yourself to enjoy the fine-sand coastline, wild rocks and deserted coves and discover much more on this amazing island which is the second-largest in the country.
 A trip to Sicily is a trifecta vacation: high culture, exceptional great cuisine and regenerative beach time.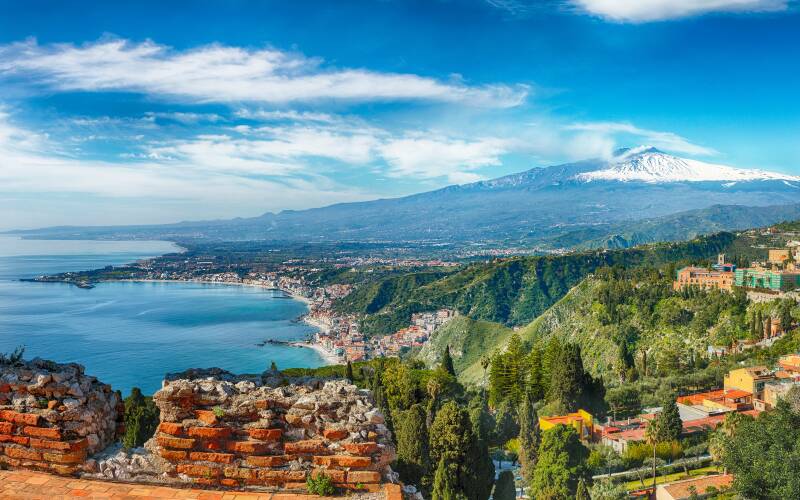 Taormina, Isola Bella beach.
 The first seaside location that we greatly suggest is Isola Bella, a pebble and gravel beach offering excellent beach resorts on the narrow strip of land. The seabed here is particularly praised by snorkelers for its crystal clear waters. The pure quality of pristine swimming water is also confirmed by the abundance of fish and marine vegetation that dwell on the sea bottom.  In Isola Bella, you will feast your eyes on something you don't get to see every day. You can visit an islet definitely worthy of being visited on foot with rock shoes, while if you prefer to relax, take a boat trip and reach the eastern side of the beach, where the watercolour sea gets even a brighter blue.
 Where Greek history meets the seaside.
  Isola Bella is at a fair distance from Taormina, a charming town on the east coast of Sicily famous for its Greek Theater dominating the coast. The setting creates a unique and suggestive stage for concerts mostly used to host great international artists. An exclusive experience to add to the exploration of Sicily!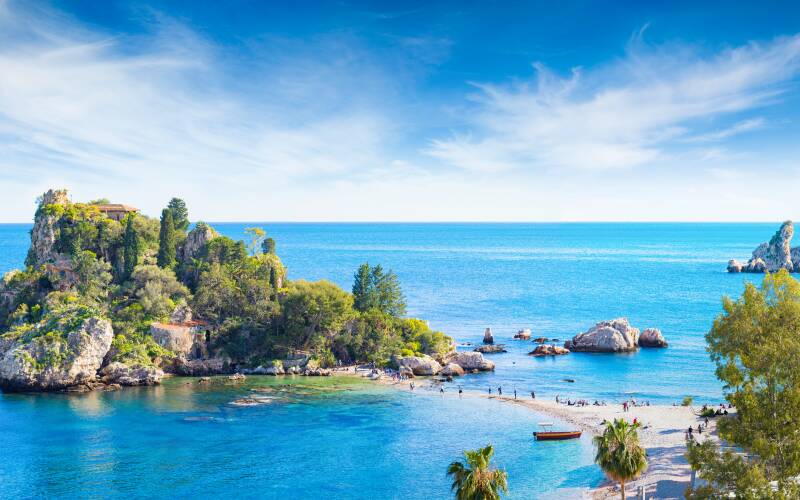 Noto, San Lorenzo beach.
 We are still within the Vendicari reserve, a wildlife oasis located between Noto and Pachino, whose territory extends to about 1500 hectares. Inside the reserve, an entire ecosystem lives undisturbed. During your visit, you will find yourself marvelling at breathtaking landscapes, dense vegetation suddenly opening up to a crystalline sea, and extremely long golden beaches, which, at times become rocks overlooking the deep blue sea.
 Discovering the sea wildlife.
 From the observation huts, you can admire flamingos, herons and storks stopping here before reaching their final migratory destinations. San Lorenzo beach is equipped and therefore more suitable for families with children, hence you can bid farewell to absolute silence!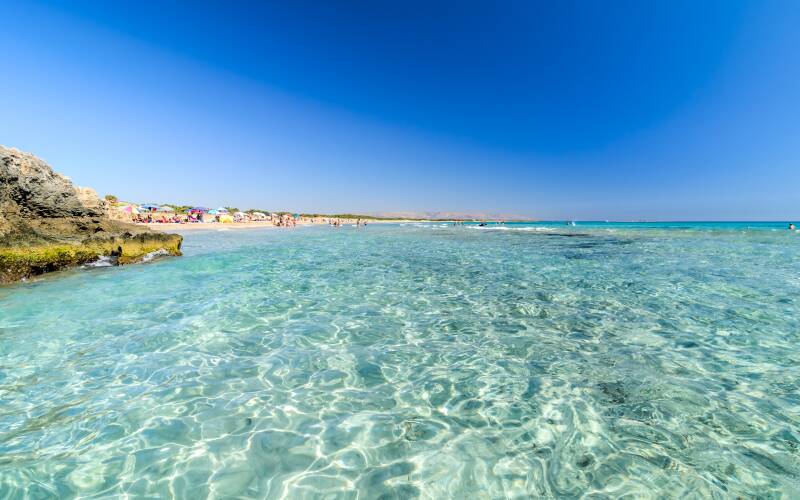 Noto, Calamosche beach.
 The small bay of Calamosche is nestled within the Vendicari Nature Reserve amidst African colours and primitive landscapes. The small sandy beach, situated in a protected rocky cove, is the dream destination for snorkelling, swimming & sunbathing. A crystalline sea, a sandy beach and rocky crags framing the sea await you in this enchanted place.
 Local cuisine with a sea view.
 In this spot, you will find simple and authentic restaurants where it is possible to indulge in delectable meals under the shadow of large trees. You will enjoy excellent fish dishes and mouthwatering local cuisine. Just the perfect stop after a swim at sunset, before returning to your luxury villa in Sicily.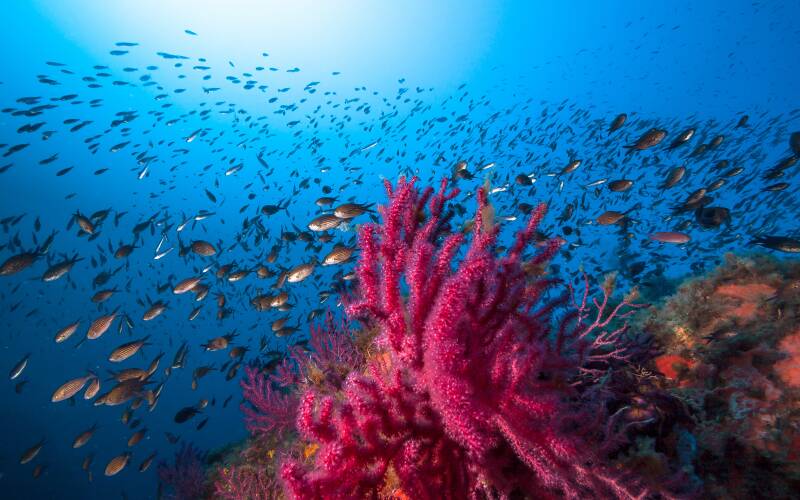 Noto area,Marianelli beach.
 Without leaving the Vendicari Reserve, at a first glance this beach may look more inconvenient to reach due to the presence of rocky walks. Anyway, after overcoming the first apparent difficulties, you will get an astonishing reward: the beauty of the natural and quiet setting will take your breath away.
 A pleasant beach for your peace of mind.
 Marianelli is recommended for those who prefer nature, vast spaces and only a few people around. Located thirty-five kilometres from the city of Syracuse and is one of the few beaches left as authentically as it originally was without intervention. Immersed in a landscape made of fields, and almond and lemon groves, this free beach is also known for its dune hills and unique flora.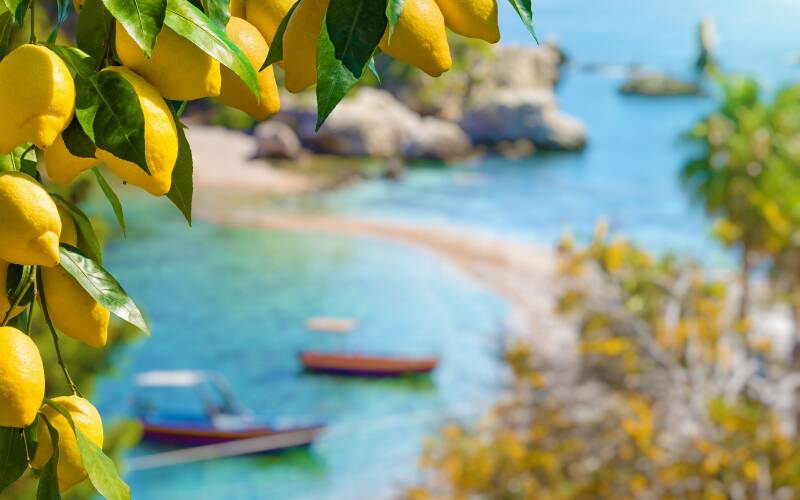 Agrigento, Scala dei turchi.
 Moving towards Agrigento, we recommend visiting the beach known as "Scala dei Turchi". What makes it so coveted is not the beach itself but the entire surrounding landscape and the unparalleled view "from above". An advice for travellers: wear appropriate shoes to venture to this beach so different from the usual!
 A stairway to…seaside.
 You will discover that the coastline here has been shaped by seawater in such a way that it now looks like a staircase, more or less walkable. The Stair of the Turks is an artwork of nature, a sparkling white cliff on the marvellous sea of Sicily that makes for a fabulous experience.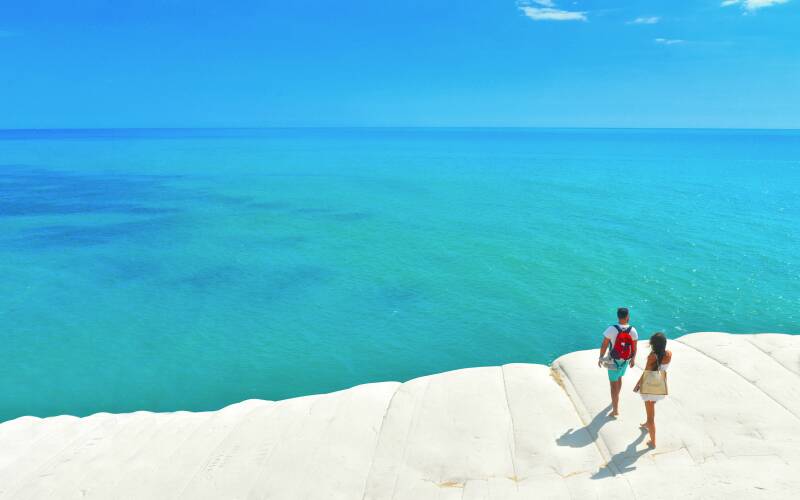 Lampedusa island, Spiaggia dei Conigli.
 Along the southern coast of Lampedusa, this beach is a wonderful and virtuous island, boasting marine sceneries unfindable elsewhere. This peculiar name, translated as "Rabbits beach", could mislead you or at least sound a bit funny or nonsense. We'll reveal it right away: it has nothing to do with rabbits!
 On the contrary, this beach is simply named after the islet situated right in front of it. The Isle of Rabbits is a protected area to which you can only have access during the day.
 A home for turtles.
 This unique islet is a corner of the Mediterranean landscape to be jealously guarded, another pearl of southern Italy that deserves to be seen at least once in a lifetime. Rabbits beach is also the favourite spot of the Caretta turtles who return here every year to lay their eggs.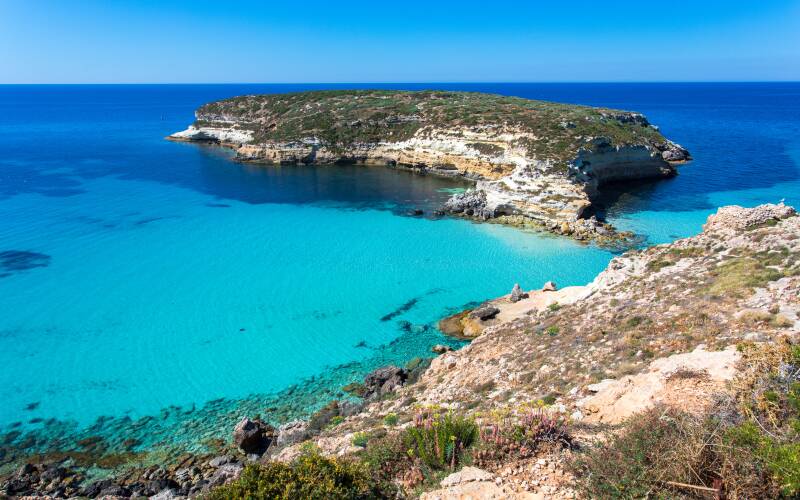 Favignana island, Cala rossa.
 In order to reach the most famous beach on the island of Favignana, it is necessary to follow a path on foot and get to old tuff caves that surround the turquoise waters of Cala Rossa.
 Discover the Mediterranean wonders on a boat.
 Do not miss the opportunity to rent a boat at the port of the island to marvel at this awesome nature sight that will strike even more from this point of view. Alternatively, let a skipper take you between the coves to explore all the inlets that form the two splendid butterfly wings in the heart of the Mediterranean.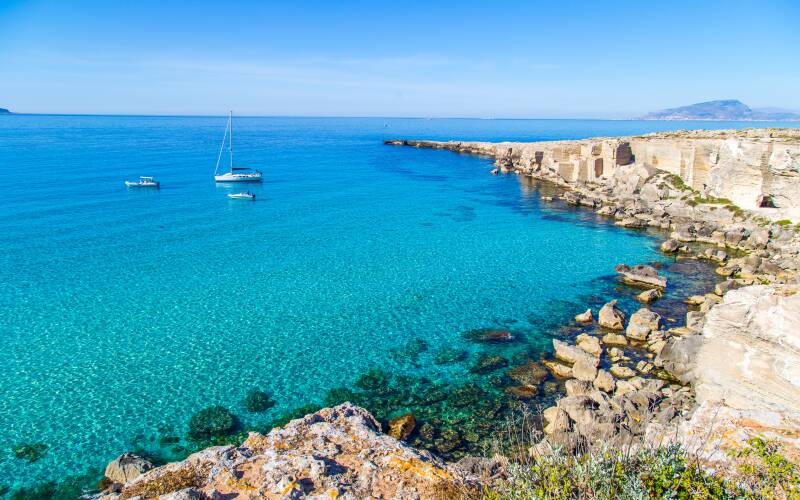 Pantelleria island. Lago di Venere beach
 Named the "Black Pearl of the Mediterranean", this island has unique also due to the presence of an active volcano. Pantelleria is the most difficult island to get to in Sicily, rocky and black. It is located thirty-five nautical miles from Africa, and sixty from Sicily.
 Natural spa treatments on the beach.
 Its volcanic origin has formed a repelling and sharp coast, with spiky and jagged rocks. Yet the hinterland hides a surprising beach bordering the lake, where you will find warm salty water almost all year round. Here it is possible to experience volcanic mud and natural thermal water body treatments. The thermal waters flow spontaneously on the shore creating a natural spa. Yet another gift that nature wanted to give to this splendid Italian region.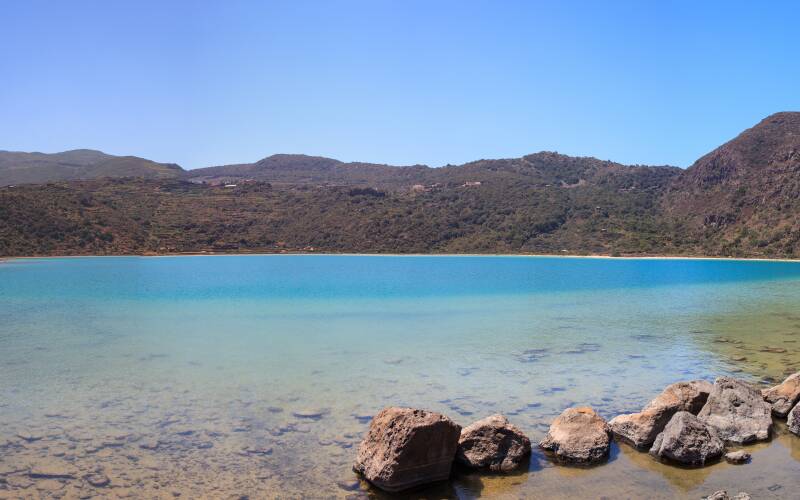 Luxury villas in Sicily with a sea view.
 Looking forward to visiting our selection of top Sicilian beaches? Take a look at our catalogue of luxury villas for your stay in the area.
 Get in touch with us and we will guide you in your choice: the most splendid vacation with a sea view is waiting just for you!
VILLAS YOU MAY LIKE
---
vela bianca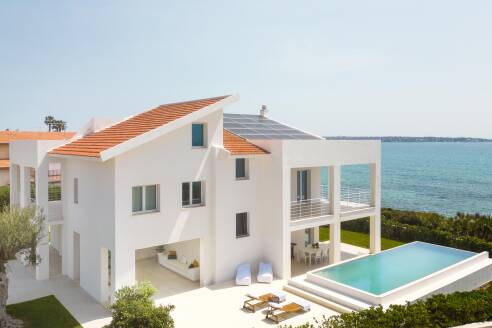 8
4
5
Sicily, siracusa
from
7,250
to
12,250
€ / week
---
zafferano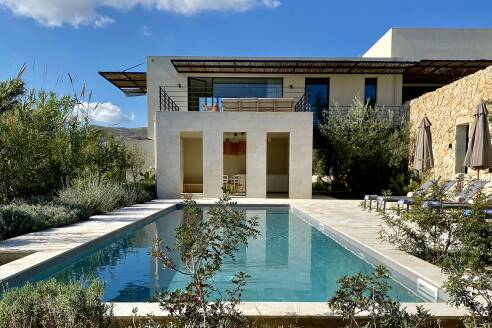 8
4
4
Sicily, avola
from
6,500
to
9,500
€ / week
---
elimi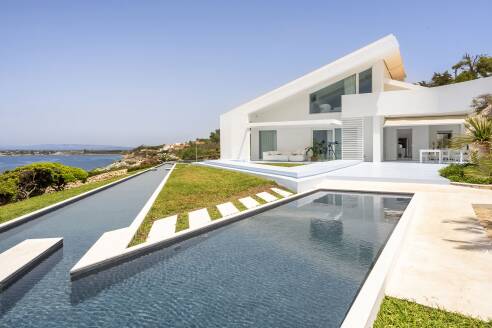 8
4
5
Sicily, siracusa
from
9,600
to
19,150
€ / week
---
mandolino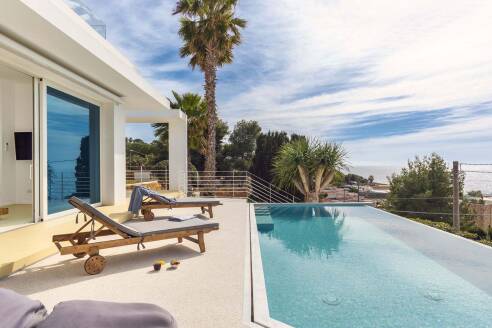 6
3
4
Sicily, siracusa
from
3,750
to
9,600
€ / week
---
pettirosso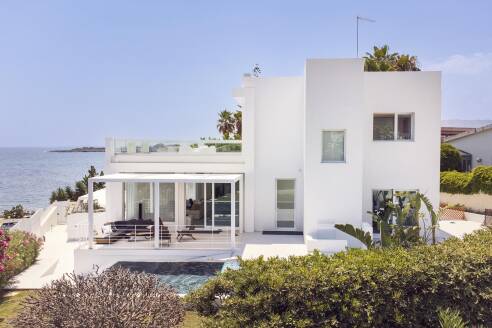 8
4
6
Sicily, siracusa
from
5,350
to
10,100
€ / week
---
ondosa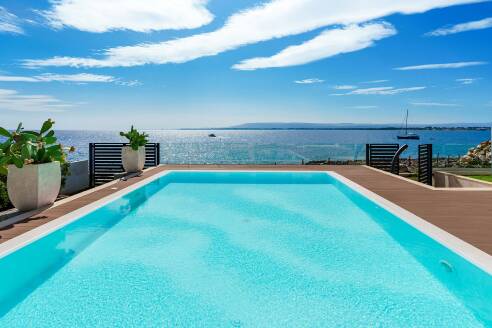 8
4
5
Sicily, siracusa
from
10,450
to
17,850
€ / week
---
terra contado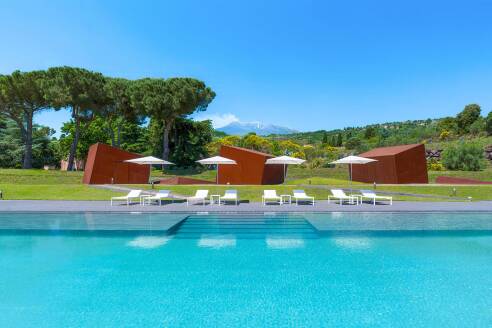 12/14
6
7
Sicily, mascali
from
5,950
to
16,400
€ / week
---
diodori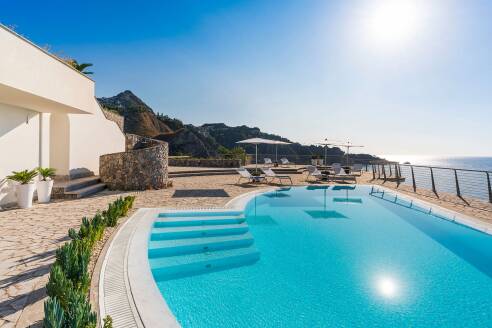 20
10
11
Sicily, taormina
from
14,900
to
34,250
€ / week
---