Aug 8

2023
Why Lake Como is so famous?
Nestled in the breathtaking Italian Alps, Lake Como stands as a testament to natural splendor and refined elegance. This stunning destination has captured the hearts of travelers for centuries, drawing visitors from around the world to bask in its beauty and soak in its rich history. Exploring the allure of Lake Como you will find that the abundance of luxury villas for rent around is a testament to its reputation as a heaven for opulence and timeless Beauty.
---
Natural Beauty Beyond Compare
  Lake Como's reputation as a paradise is well-deserved. The shimmering blue waters of the lake are surrounded by lush mountains, charming towns, and picturesque villages. With its mild climate and captivating landscapes, Lake Como has inspired poets, artists, and writers for generations. Travelers are drawn to the serene ambiance, where they can unwind and immerse themselves in nature's bounty.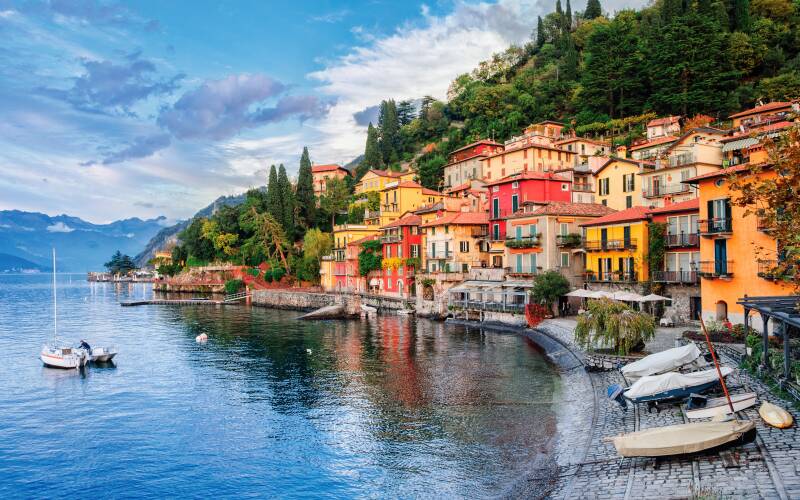 Bellagio
 
 Historical Significance
   The area around Lake Como has a rich historical heritage. It was a popular retreat for Roman aristocrats and later served as a place of inspiration for writers, poets, and philosophers. The region's history and culture have left their mark on the architecture, art, and traditions of the area. Ancient Roman villas and charming medieval towns dot the lakeside, offering a glimpse into Italy's rich past. Bellagio, Varenna, and Menaggio are just a few of the enchanting towns that showcase historic architecture, cobblestone streets, and captivating churches. The historic villas themselves, many of which are available for rent, exude timeless charm and carry the legacy of generations.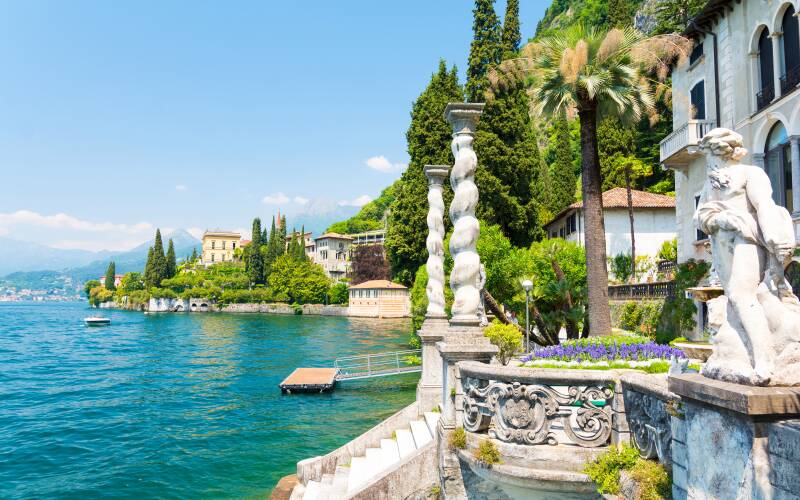 Varenna 
Water Activities
 Lake Como offers a variety of water-related activities, such as boating, sailing, kayaking, and swimming. The lake's clear waters and serene surroundings make it an ideal place to relax and enjoy recreational activities.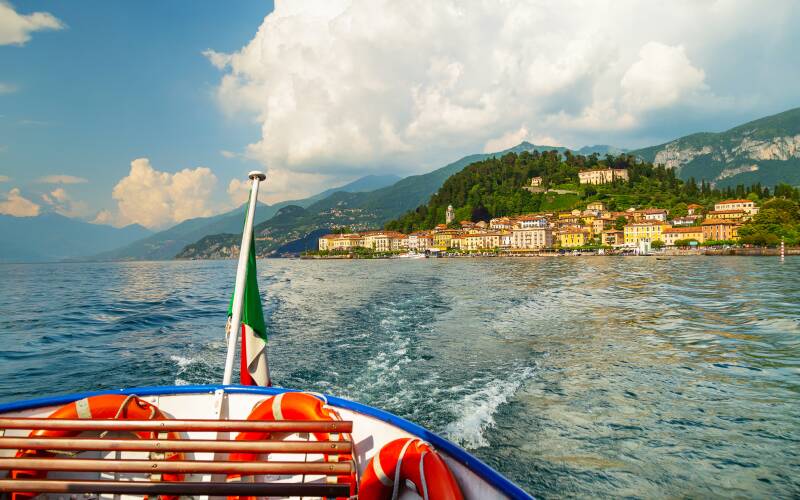 Lake Como

Culinary Delights
 The region is known for its delicious Italian cuisine. Visitors can enjoy traditional dishes made with local ingredients, as well as exquisite dining experiences at the lakeside restaurants. Despite different gastronomic versions elaborated over the centuries, one of the undiscussed keystones remains ''Polenta''. Whether in its ''uncia'' variant enhanced by pasture cheese, sage grass and butter or in its most traditional and simple way, this dish made of corn flour and buckwheat is a must-try accompaniment. From the combination of flavours of the majestic mountains and the products offered by the Lake, another king of the table is Risotto with fillets of perch (Risotto con pesce persico), usually served dipped in flour and browned in butter and sage.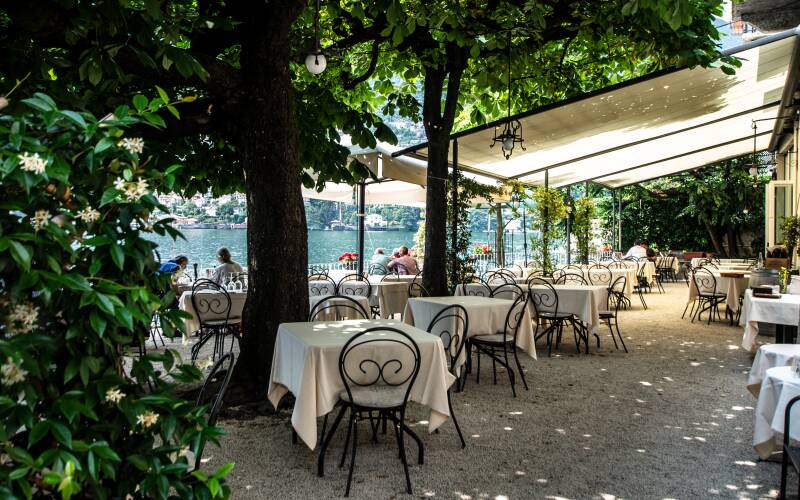 Restaurant with lake view
 A Playground for the Elite
  Lake Como has long been a playground for the wealthy and elite, including celebrities, aristocrats, and dignitaries. The region's allure is accentuated by its exclusive appeal, making it a preferred destination for those seeking privacy and sophistication. The lake's elegant atmosphere has earned it a reputation as a glamorous haven, attracting jet-setters and high-profile personalities. Lake Como's fame as a cherished destination is multifaceted, encompassing its natural beauty, historical significance, and exclusive ambiance. From the stunning landscapes to the elegant villas, Lake Como remains an unforgettable destination that captures the heart and soul of every visitor fortunate enough to experience its magic.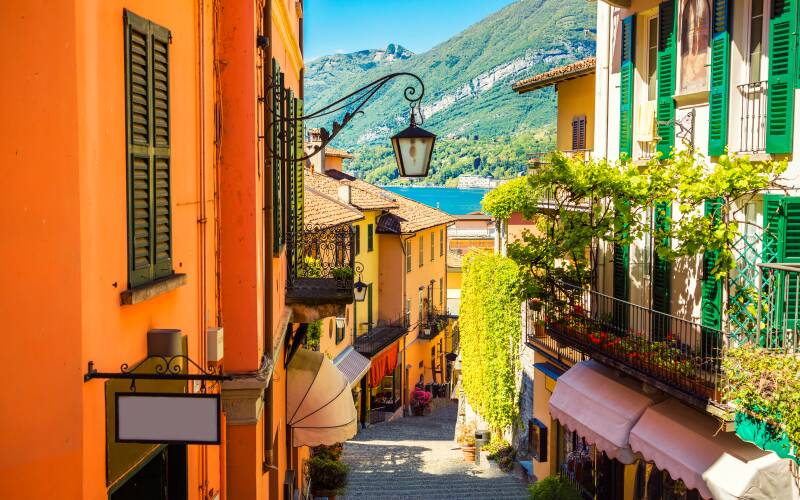 Bellagio
Luxury Villas in Lake Como area
 Renting a luxury villa on Lake Como allows visitors to experience the grandeur and history firsthand, offering an unparalleled taste of the region's lavish lifestyle. These grand estates have been meticulously preserved and often date back centuries. Some of the most renowned villas are architectural marvels with lush gardens, ornate interiors, and sweeping lake views. Many of these villas are strategically nestled in tranquil settings, providing guests with a sense of seclusion and tranquility. Whether you're lounging by a private pool, strolling through manicured gardens, or savoring a gourmet meal overlooking the lake, these villas offer an intimate escape from the hustle and bustle of everyday life.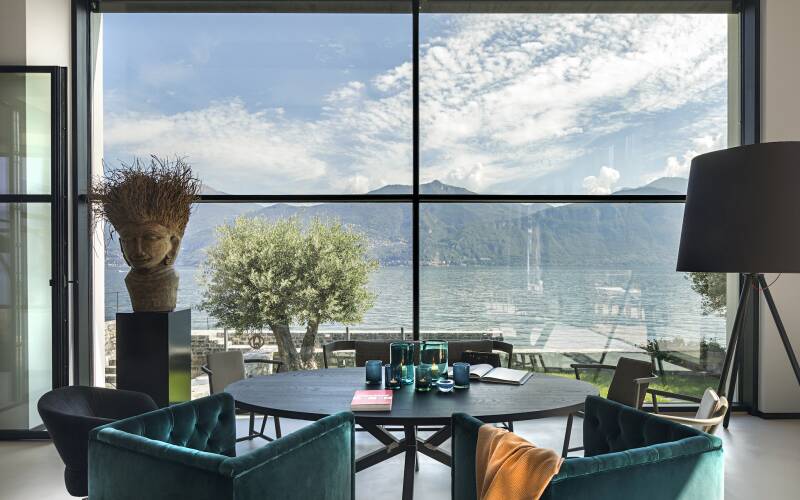 Il Cantiere
VILLAS YOU MAY LIKE
---
villa altrove
12
8
8
lake Como, pognana lario
Price
On demand

---
velluto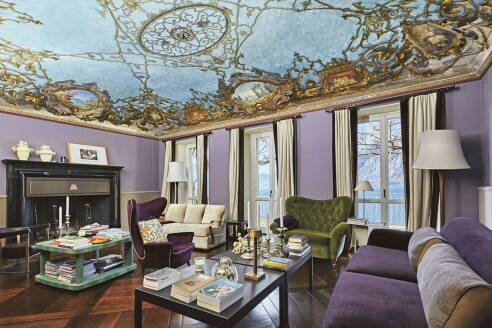 8
4
6
lake Como, bellano
from
60,000
to
67,000
€ / week
---
villa mogano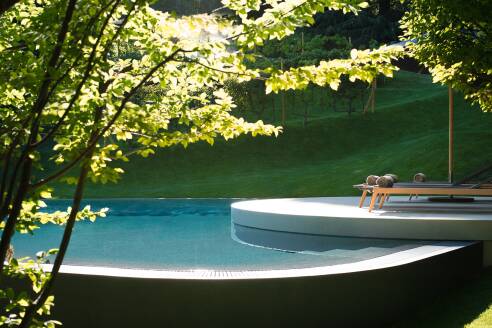 10 • 13
8
7
lake Como, bellagio
from
22,800
to
44,450
€ / week
---
villa balbiano wedding villa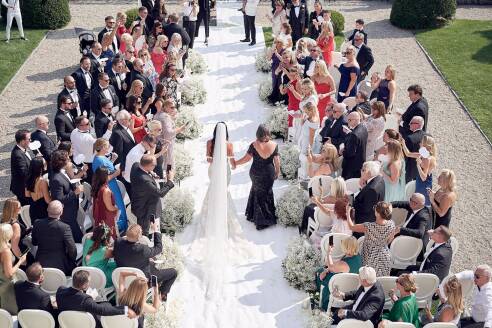 12
6
9
lake Como, como
210,000
€ / week
---
villa sorriso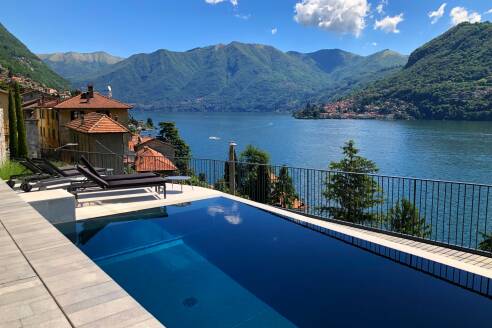 7
4
6
lake Como, Moltrasio
from
13,950
to
17,280
€ / week
---
atena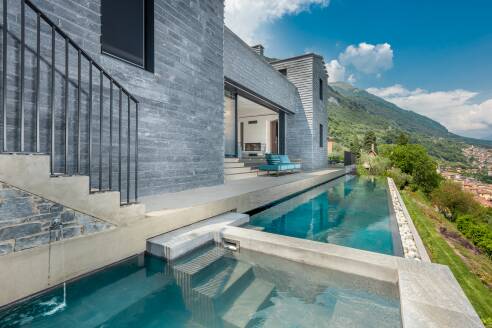 12
6
7
lake Como
from
23,650
to
39,400
€ / week
---
aquila reale
14
8
11
lake Como, pigra
from
75,000
to
84,400
€ / week
---
felce
6
4
5
lake Como, torno
from
18,100
to
23,050
€ / week
---