Mar 12

2018
Even the prestigious Forbes magazine celebrates the Sagrantino di Montefalco
"Why the next wine in your cellar should be a Sagrantino di Montefalco". Forbes Life 27 August 2015
---
Umbria, Italian wine excellence. Word of Forbes, the prestigious journal of the American economy and finance which, in a long article by Per and Britt Karlsson, sings the praises of the Sagrantino di Montefalco, whose grapes are grown for centuries on the slopes of the Umbrian hills.


 "Umbria - says Forbes - is a wonderful Italian region. So many comments about it, as indeed for most of the beautiful Italy. And that's a fact. If would say, however, that Umbria has also stunning wine? Well, many other Italian regions also have it. But unquestionably Umbria has some really rare wines. Umbria is a small region, but with different types of wine. In the south, the vineyards are scattered around the pretty town of Montefalco. Sangiovese here, as in the neighboring Tuscany, is grown and used to produce the Montefalco Rosso. What ensues, are very pleasant and convenient wines. Excellent table wines, light and elegant in style."
"However - continues Forbes - the big surprise comes from Sagrantino. This wine is used only in small part at Montefalco. But its vines are breathtaking. Some compare it to Barolo from Piedmont, others to the great grape of southern Italy, Aglianico . 'Sagrantino must be tamed', says a farmer, which means that this product has to be aged a lot. And after enjoying a variety of wines from the 2011 vintage recently put up for sale, I absolutely agree. Even if of course everything depends on the manufacturer.
 
Check here to explore our selection of villas in Umbria.
VILLAS YOU MAY LIKE
---
polvere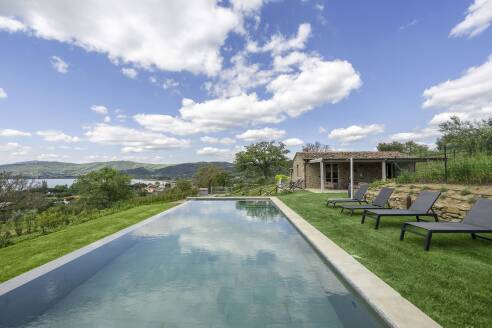 6/7
3
4
Umbria, lake trasimeno
from
5,100
to
7,250
€ / week
---
sofi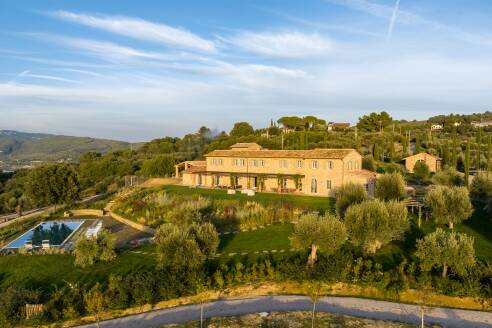 16
8
11
Umbria, Lake Trasimeno
from
28,750
to
35,000
€ / week
---
merini
8
4
5
Umbria, lisciano niccone
from
8,000
to
10,150
€ / week
---
verdementa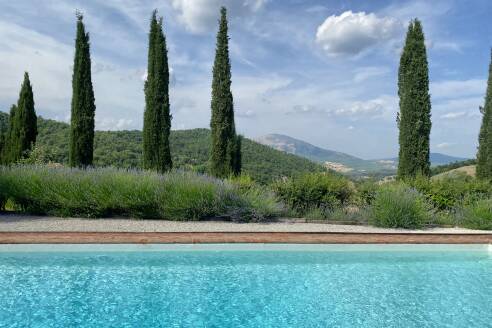 8/9
4
5
Umbria, san giovanni del pantano
from
5,175
to
7,110
€ / week
---
villa mastino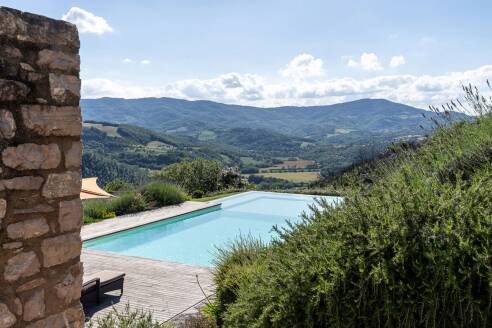 14
6
7
Umbria, pierantonio
from
17,500
to
19,200
€ / week
---
fiordaliso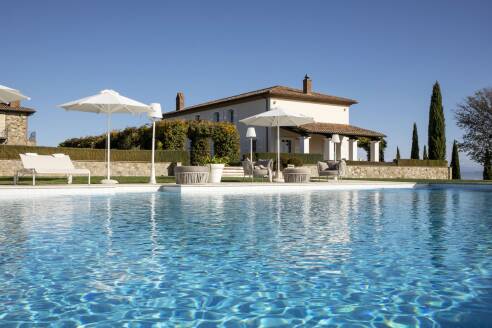 12
6
7
Umbria, san venanzo
from
8,900
to
23,900
€ / week
---
nido zen
10
5
6
Umbria, lake trasimeno
from
10,450
to
15,550
€ / week
---
la bianca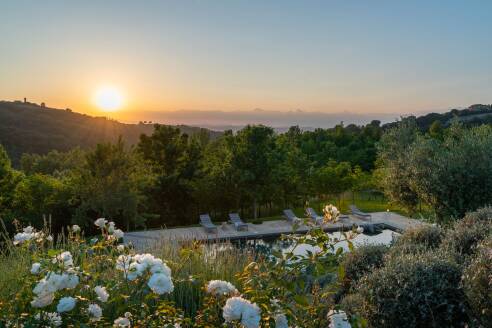 8/10
4
6
Umbria, collazzone
from
6,750
to
8,200
€ / week
---