Mar 19

2021
Otranto, far east side of Puglia
Otranto, facing towards the east, with its castle and cathedral, one of the most important witnesses of the Apulian Romanesque.
---
Otranto, facing toward East with its Castle and Cathedral, truly is ne of the most important witnesses of the Apulian Romanesque. Here you can admire the large floor mosaic, millions of multicolored tiles that tell the Old Testament, the cycle of the year with the signs of the Zodiac, the tree of life along with themes from cycles of chivalry. It is one of the most important medieval mosaics of Italy.
Those who have time to take a dip in one of the most beautiful natural swimming pools, go back in the direction of Torre dell'Orso. On the coast of Roca Vecchia opens the Grotta della Poesia (Cave of Poetry), an ancient place of worship invaded by the sea, whose limestone walls are covered with mysterious inscriptions. There are many legends about the cave: such as the one of a princess who loved to bathe, to the poets who came here for inspiration. According to some, the waters of the Grotto donate eternal youth, according to others it isa place conducive to the oaths of love. Legends aside, it definitely is such a miracle of nature for all of us.
Check our luxury villas in Puglia here.
VILLAS YOU MAY LIKE
---
riga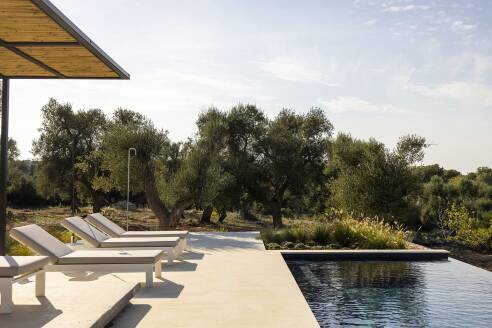 6
3
4
Puglia, ostuni
from
3,740
to
8,840
€ / week
---
eclisse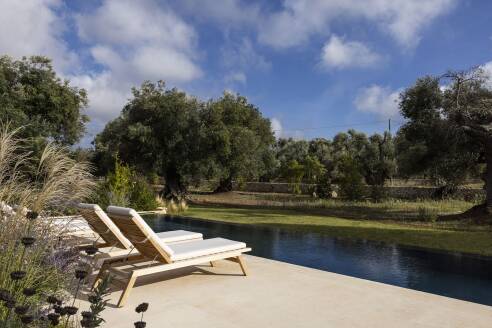 6
3
5
Puglia, ostuni
from
5,500
to
8,740
€ / week
---
villa vite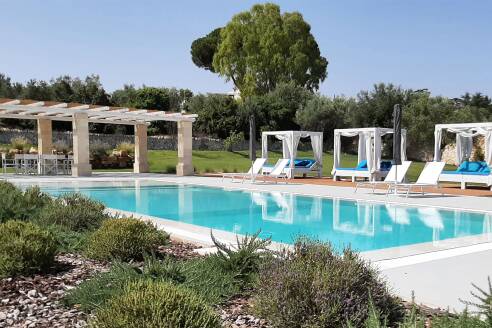 12
6
8
Puglia, Polignano a Mare
Price
On demand

---
sonata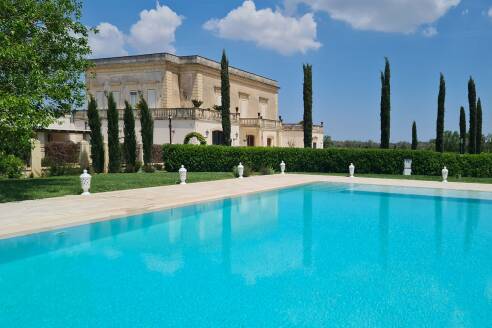 18
9
13
Puglia, Lecce
from
16,000
to
24,000
€ / week
---
opera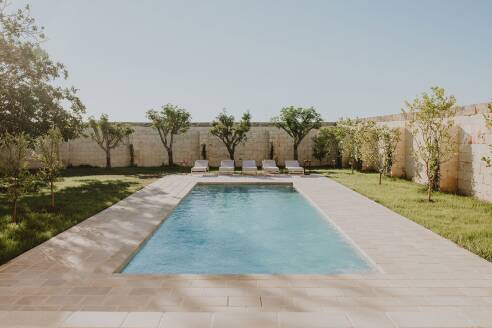 8
4
2
Puglia, nardò
from
6,150
to
12,250
€ / week
---
donna di fiori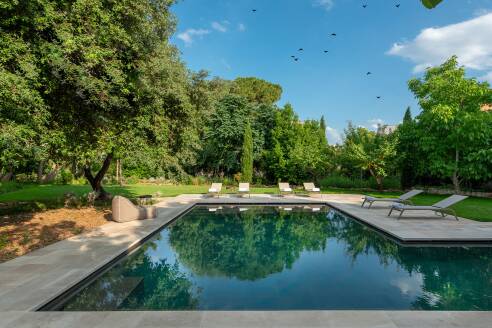 12
6
9
Puglia, sava
from
14,650
to
19,900
€ / week
---
pepe verde
10
5
9
Puglia, polignano a mare
from
8,350
to
19,350
€ / week
---
orsa maggiore
10
5
5
Puglia, Carovigno
from
13,500
to
21,250
€ / week
---