Nov 8

2022
Discovering the authentic Umbrian olive oil
Before starting to plan your dream vacation in Umbria, you may wonder about the best time to explore it. Follow us through this journey at the discovery of authentic Umbrian olive oil. With our expert guide, enjoy this magnificent bucolic region during a very special season and get ready to fall in love with this magical land!
---
The best month to discover Umbria.
 From 29th October to 27th November, the Umbrian event Open oil mills/ Frantoi aperti awaits for you to celebrate one of the most refined Italian culinary products: extra-virgin olive oil. Feel the countryside and experience taking walks among olive trees and vineyards in the Green Heart of Italy. Full of excellent gastronomy, music and themed activities, Open Oil Mills is the greatest feast to celebrate this original and refined ingredient.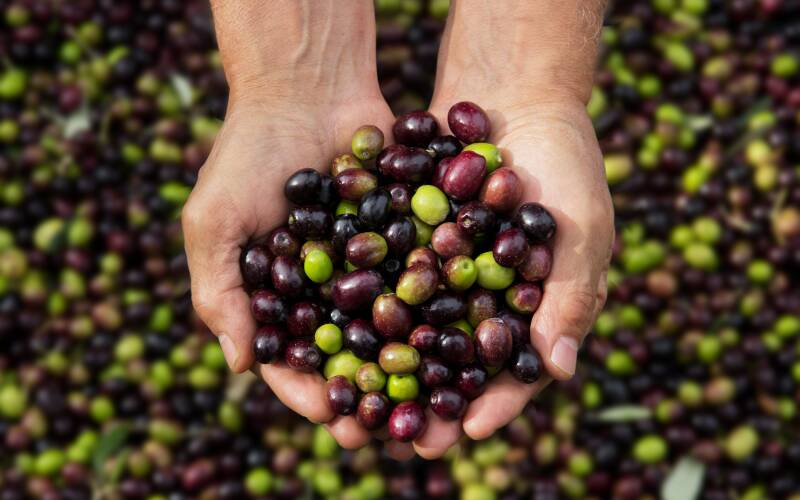 The art behind Extra-Virgin Olive Oil.
 Largely awarded abroad and highly praised for its purity and distinctive aroma, extra virgin olive oil is a great source of pride for Italy and Umbria. Thanks to its peculiar territory and countryside, particularly suitable for the cultivation of olives, this region hosts a vast number of olive mills.
 Let's find out more about the technique and process behind this award-winning culinary highlight. Generally called by its abbreviation ''EVOO'', this type of oil stands out from any other on the market thanks to the process and quality of products chosen to create this true gem to taste.
 Made from the first pressing of olives, rigorously hand-picked and squeezed, the EVOO label is used to indicate the highest quality of olive juice that can ever be naturally produced, with no recourse to chemical substances.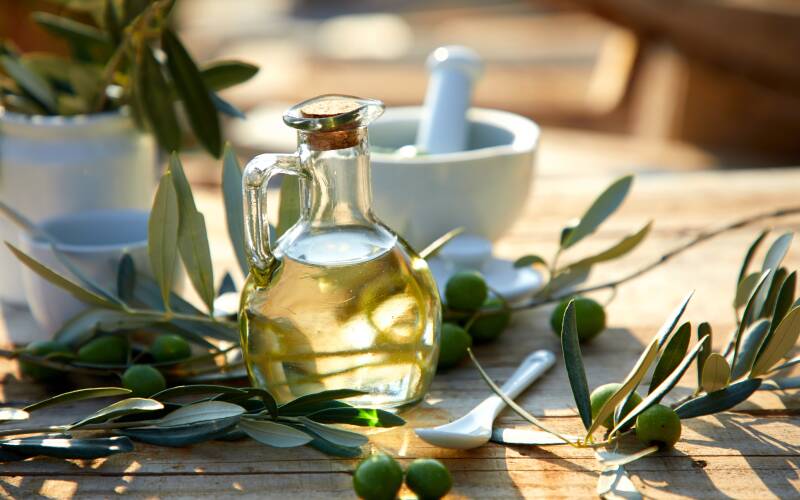 Discovering the best places in the countryside: brunch tour.
 Discover more about this precious product, its origin and development during the centuries through some itinerant unmissable experiences.
 Are you a fan of late-morning meals? Then this itinerant appetising experience is tailor-made for you! This activity is designed to underline the indissoluble union between Extra Virgin Olive Oil and the Umbrian oil mills as a symbol of cultural identity for this land. Following a journey through nature, you will be led to a tasty degustation with local products matched with this precious ingredient. During the festival, every Sunday takes place a journey on the rolling hills where music and contemporary arts accompany wine and gastronomic lovers to the discovery of some pleasant spots in Umbria.


 Dinner with EVOO Ambassadors.
 Starting from the last week of October, every Friday a chef will amaze you by suggesting some particularly designed menus to combine some typical dishes with special food delicacies, all rigorously accompanied by authentic extra-virgin olive oil.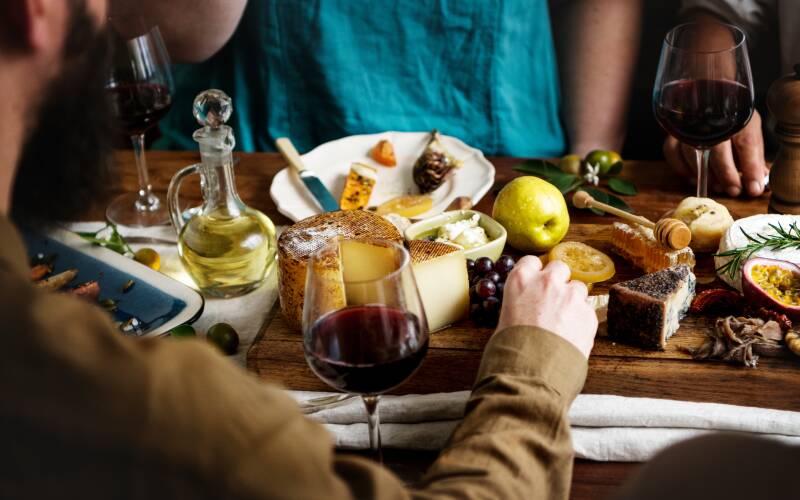 The best villas to take a walk among olive trees and vineyards.
 Cannot wait to visit Umbria in this magical season? We offer you some top options to ease your mind and decide on your dream villa in the blink of an eye.


 Casale Cerfoglio, Todi.
 This estate is an exceptional top luxury holiday villa, designed for guests with a refined taste who wish to experience the tradition of Umbria while enjoying the luxuries of a leading private property. Casale Cerfoglio features all of the modern conveniences in a peaceful countryside setting.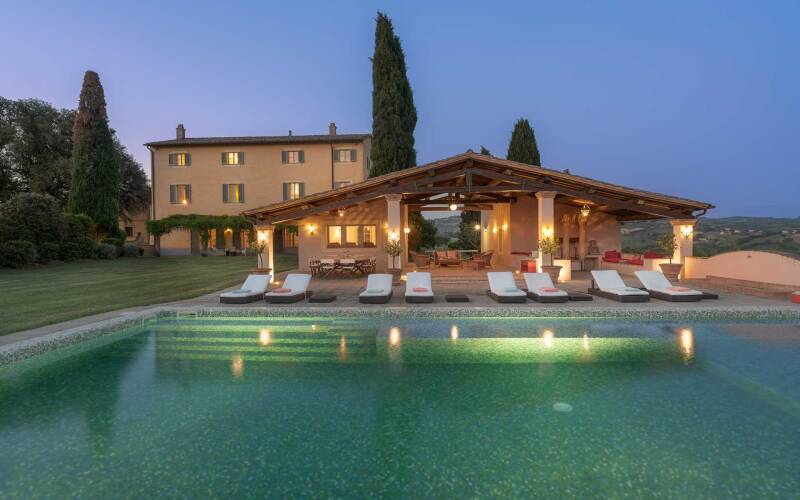 The contemporary villa is situated on a hilltop, offering a panoramic view of the rolling hills and valleys of the surrounding countryside and the medieval town of Todi. The exquisite and welcoming interior is complemented by the beautiful grounds and exterior lighting. After sunset, the majestic lighting underlines the beauty of cypresses and olive trees throughout the valley.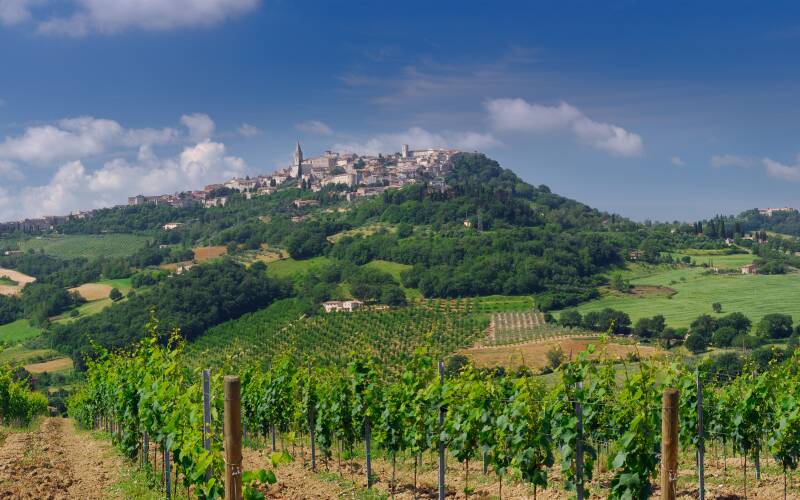 Alla Fattoria, Todi.
 At the end of a cypress avenue protected by the woods, the 'curtain' of the Umbrian hills opens to surprise you with a postcard image surrounding this astonishing property. The whole estate boasts two acres of land, including an infinite garden and olive groves, which can be admired from almost every room. In this calm and peaceful setting, nature infuses a sense of peace, filling your mind and soul with its vibrant colours, aromatic scents and natural sounds.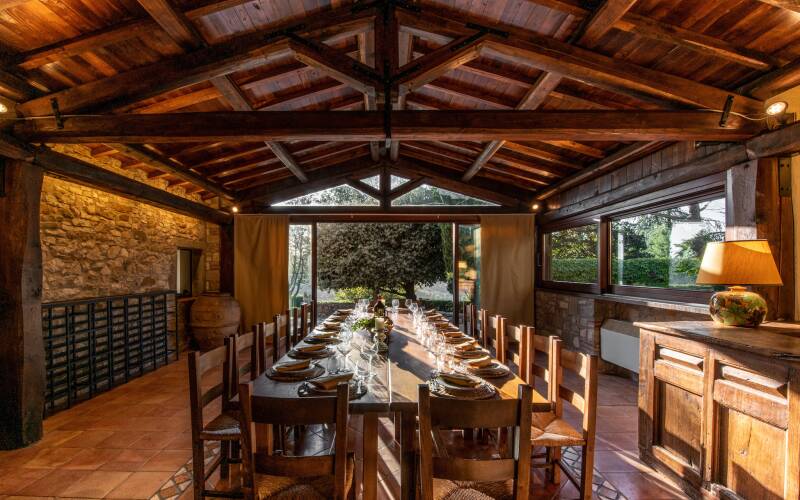 The villa has infinite swimming set outside, an indoor swimming pool with a hydromassage area and a Turkish bath. The gazebo next to the outdoor swimming pool is equipped with a bar area with a fridge, sink and kitchenette. The pool is completed by a pergola with a ping pong table and a gazebo where massages can take place.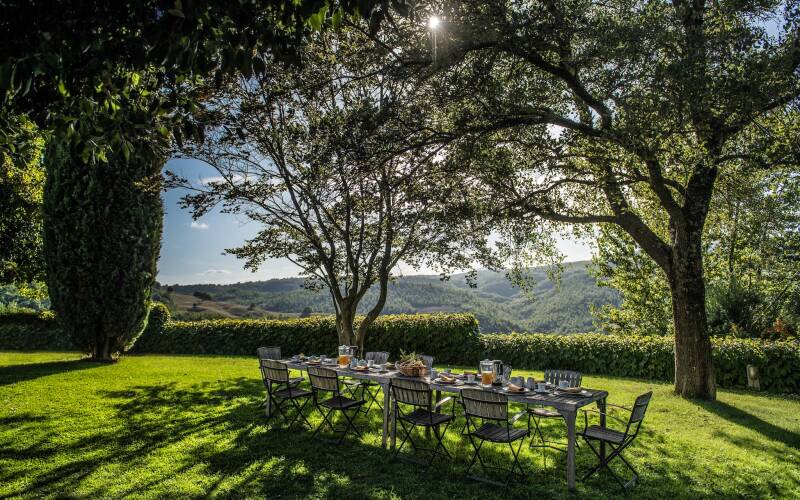 La Bianca, Collazzone.
 Set among olive groves, vineyards and rolling barley fields on a 70-acre nature preserve, the meticulously restored historic farmhouse is now the perfect mix of traditional and modern. The villa guarantees all comforts and amenities while boasting gorgeous views of the medieval village of Piedicolle.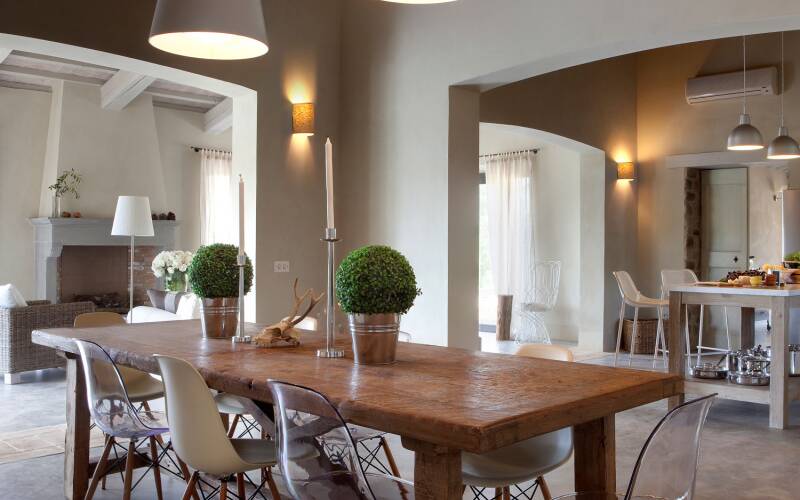 Just outside the living room, under a terrace covered with wisteria, there is an exterior fireplace with a grill. This is the ideal spot for those who enjoy cooking and dining with friends and family, as well as the stone swimming pool with a shallow end for kids. Outdoor areas at La Bianca have a lot to offer: a foosball table, a bocce court, a picnic table and a fire pit. Guests can also handpick fruit and vegetables from the garden and decide to cook their meals with home-grown ingredients or savour delicious dishes skillfully prepared by a private chef.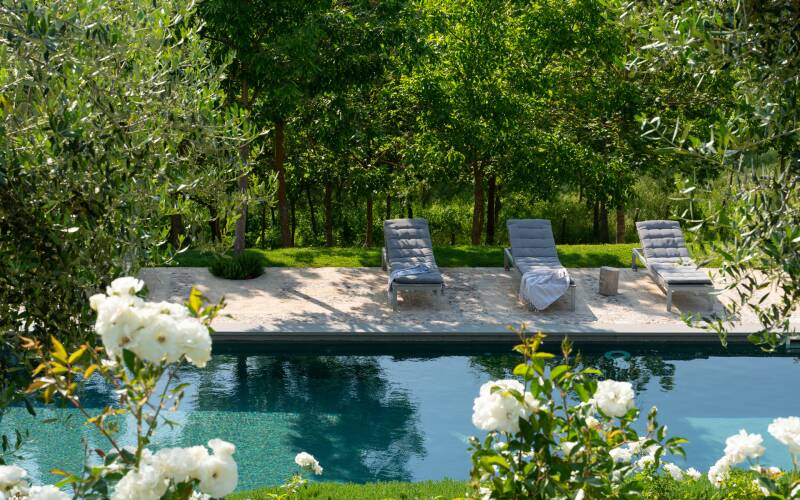 Don't miss this genuine Umbrian experience.
 Contact us to book your perfect villa in Umbria and experience the countryside during one of the most magical times of the year. Make your villa stay a dream come true. The best Italian vacation with Home in Italy is yet to come!
VILLAS YOU MAY LIKE
---
polvere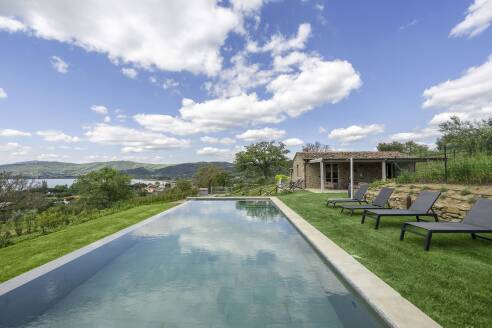 6/7
3
4
Umbria, Lake Trasimeno
from
5,100
to
7,250
€ / week
---
sofi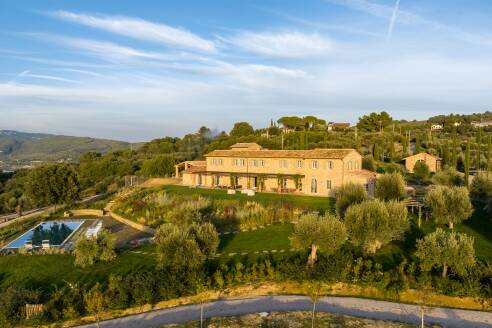 16
8
11
Umbria, Lake Trasimeno
from
28,750
to
35,000
€ / week
---
verdementa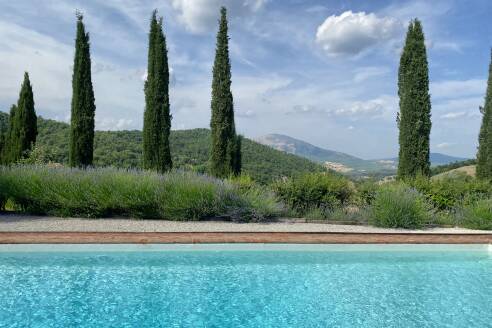 8/9
4
5
Umbria, San Giovanni Del Pantano
from
5,750
to
7,900
€ / week
---
villa mastino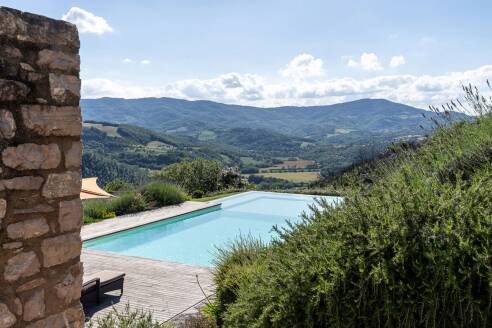 14
6
7
Umbria, Pierantonio
from
17,500
to
19,200
€ / week
---
fiordaliso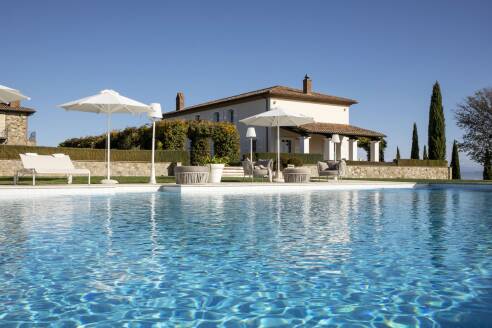 12
6
7
Umbria, San Venanzo
from
8,900
to
23,900
€ / week
---
nido zen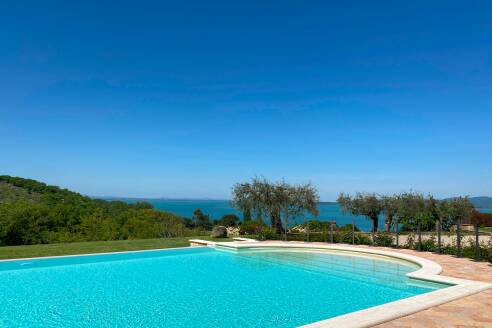 10
5
6
Umbria, Lake Trasimeno
from
10,450
to
15,550
€ / week
---
la bianca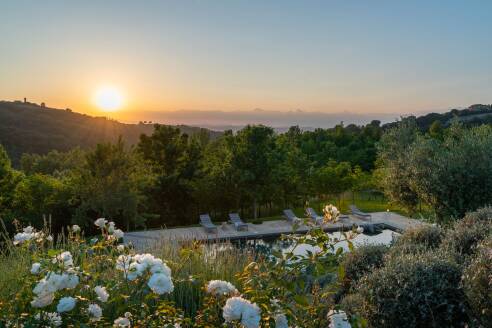 8/10
4
6
Umbria, Collazzone
from
6,700
to
8,200
€ / week
---
la sapienza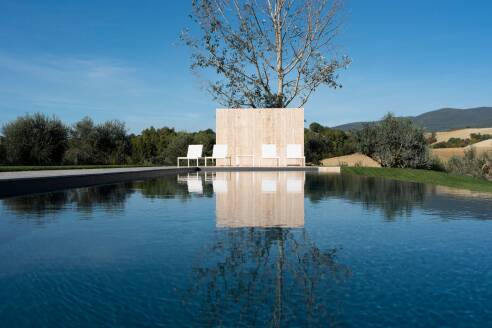 8
4
7
Umbria, Baschi
from
7,000
to
10,400
€ / week
---