Jan 5

2023
5 reasons to visit Palermo
From spectacular cultural sites and religious buildings to tasty spots across the city, pack your suitcase for the discovery of the capital of Sicily. A delightful patchwork of architecture with a unique mélange of Arab, Spanish and Baroque artistic traits will stun every refined traveller ready to explore this sun-kissed city and its true wonderlands. With our top tips, we guide you through this stand-out destination with the most charming experiences that cannot be missed on your travel bucket list. Start planning a memorable experience and immerse yourself in this many-layered city in its very best light!
---
Palermo Cathedral
 Dedicated to the Assumption of the Virgin Mary, this architectural complex is enhanced by a mélange among different styles, due to a long history of different foreign dominations and design renovations, the last of which occurred in the 18th century. What we see today is the result of a stratification of styles over the centuries from Gothic to Medieval, Arabic to Neoclassical.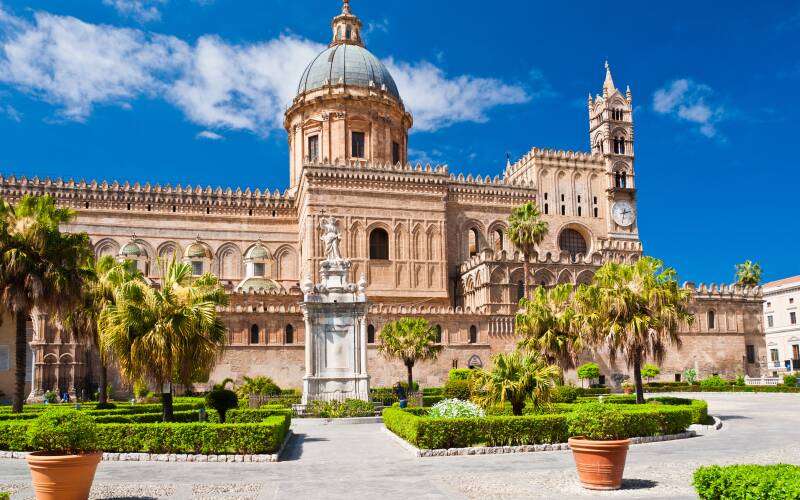 Palermo Cathedral 
The sweetest reward
 Savour delicious pastries and discover the inimitable art de vivre engrained in the Sicilian culture, bringing to life the flavours of the surrounding territory. After wandering around, pamper yourself by ordering a sliced brioche filled with a scoop of pistachio Bronte gelato, made according to the original recipe. Swing around narrow streets tasting fresh-made plates and head outside for a much-needed digestive stroll (the Italian passeggiata) feeling like an authentic local. Palermo's cuisine authentic Italian recipes and genuine ingredients to a whole new level.
Piazza Pretoria
 Taking its antique name from the city hall building, also known as Palazzo Pretorio, the marvellous fountain dominates the whole square. Designed in 1552 by Francesco Camilliani, a famous Tuscan artist, the monumental sculpture was originally conceived to embellish the garden of a Florentine luxury villa. But just before the fountain was installed, the owner of the villa died and his son decided to sell it. It was then bought by the City of Palermo and divided into 644 pieces and sent to Sicily where it was finally installed in 1574.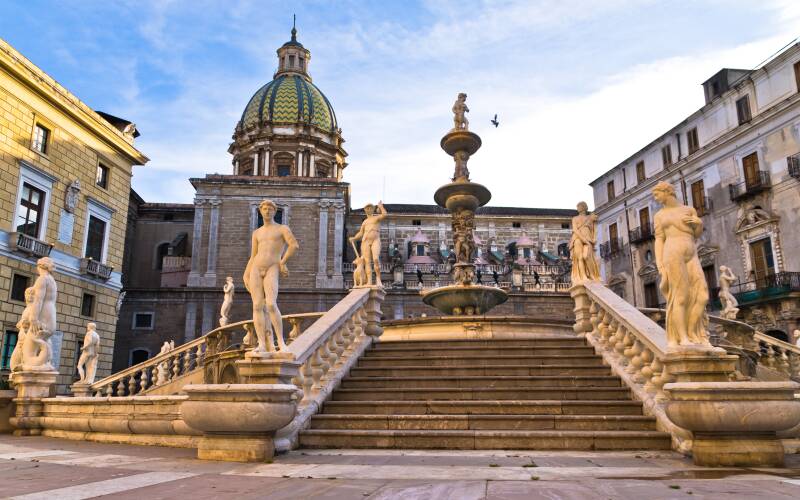 Fontana Pretoria
Ballarò street market
 Located in the heart of the Albergheria district, this colourful neighbourhood hosts one of the most relevant outdoor marketplaces, dating back to the 14th century at the very least. A dizzying maze of narrow streets is brimming with food stalls frequented by thousands of locals every day, in search of fruit, fresh fish and any type of product you may ever wonder about. The market is certainly a spot for locals - nothing is glamorous or pretentious here but wandering up and down its steps and side streets to see what you might find is a genuine experience. Especially if you are planning to cook some delicious homemade meal later, bring your grocery list and stock your condos with local products directly from farmers - you won't find fresher in town.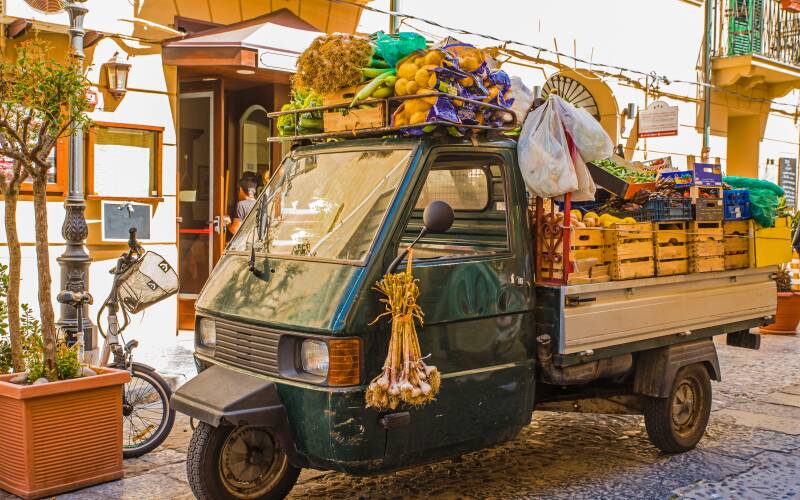 Ballarò street Market
Politeama Garibaldi Theatre
 As a splendid example of neoclassical architecture, this masterpiece was designed by Giuseppe Damiani Almeyda and built between 1867 and 1874. Originally created as an amphitheatre for open-air performances, it is now home to the Sicilian Symphony Orchestra and illuminates the central Piazza Ruggero Settimo. With its majestic design, Politeama is the second most important theatre of the city after Teatro Massimo. The façade is designed like a Roman triumphal arch, echoing the Hellenic design of the theatres of Pompeii. The exterior walls are widely decorated in the Pompeian style following the theme of the Olympic Games and horse racing as a remarque of the perfect blend among numerous cultures that have dominated the city over the centuries.
The best villas in Sicily to rent for 2023
 Have you packed your suitcase yet? Contact us to live the most genuine Sicilian getaway from breathtaking beaches to magnificent historic buildings. Experience a new Italian lifestyle and enjoy the city as a local thanks to our expert travel coordinators and on-site connections.
For more inspiration, take a look at our luxury villas' collection and start fantasizing about your next adventure signed by Home in Italy!
VILLAS YOU MAY LIKE
---
vela bianca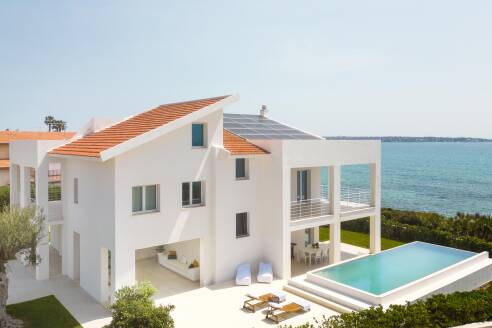 8
4
5
Sicily, Siracusa
from
7,250
to
12,250
€ / week
---
zafferano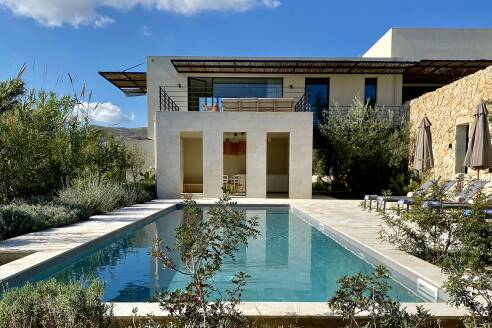 8
4
4
Sicily, Avola
from
6,500
to
9,500
€ / week
---
elimi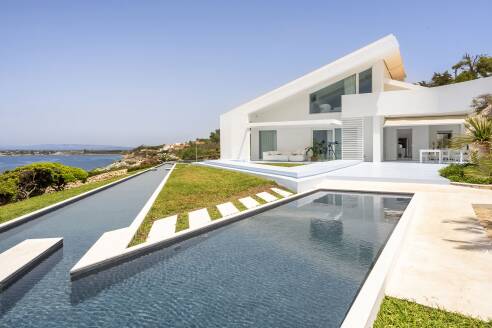 8
4
5
Sicily, Siracusa
from
9,600
to
19,150
€ / week
---
mandolino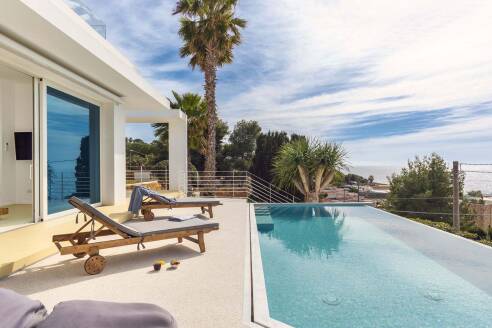 6
3
4
Sicily, Siracusa
from
3,750
to
9,600
€ / week
---
pettirosso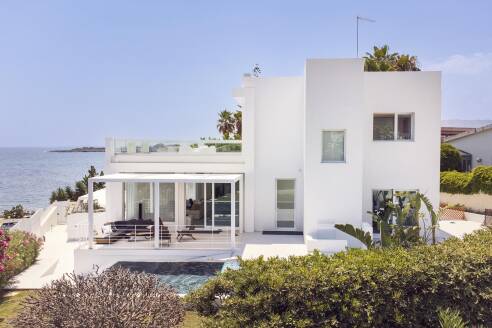 8
4
6
Sicily, Siracusa
from
5,350
to
10,100
€ / week
---
ondosa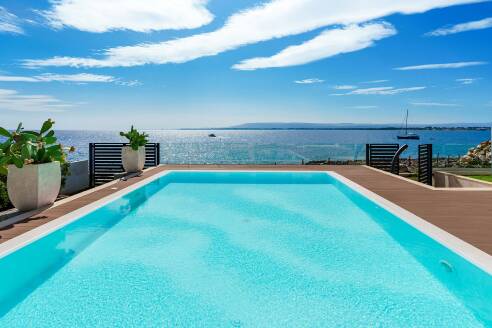 8
4
5
Sicily, Siracusa
from
10,450
to
18,600
€ / week
---
terra contado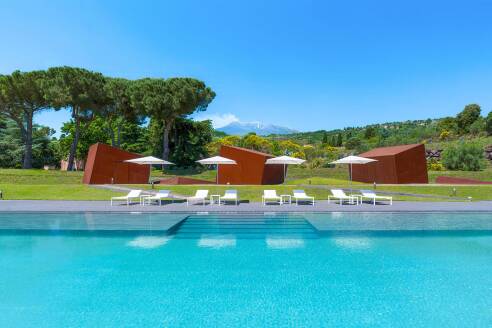 8 • 12/14
6
7
Sicily, Mascali
from
5,950
to
16,400
€ / week
---
diodori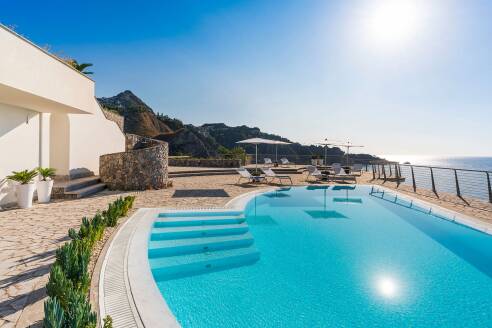 20
10
11
Sicily, Taormina
from
14,900
to
34,250
€ / week
---