Sep 21

2023
Experiencing alpine elegance: luxury chalets for rent in Cortina d'Ampezzo
Nestled in the heart of the Italian Dolomites, Cortina d'Ampezzo is a dream destination for those seeking a luxurious alpine escape. Known for its stunning natural beauty, world-class skiing, and charming village ambiance, Cortina d'Ampezzo offers a unique blend of outdoor adventure and refined relaxation. If you're planning a visit to this enchanting corner of the world, consider indulging in the ultimate experience by renting a luxury chalet. In this article, we'll explore what makes the luxury chalets at Cortina d'Ampezzo so special and provide tips on finding the perfect one for your getaway.
---
The allure of Cortina d'Ampezzo
 Cortina d'Ampezzo, often referred to simply as "Cortina," is a picturesque town in the Veneto region of Northern Italy. This charming resort town is renowned for its dramatic mountain landscapes, including the majestic Tofane and Cristallo peaks. Whether you're an avid skier, a nature enthusiast, or simply seeking a peaceful retreat, Cortina d'Ampezzo offers something for everyone.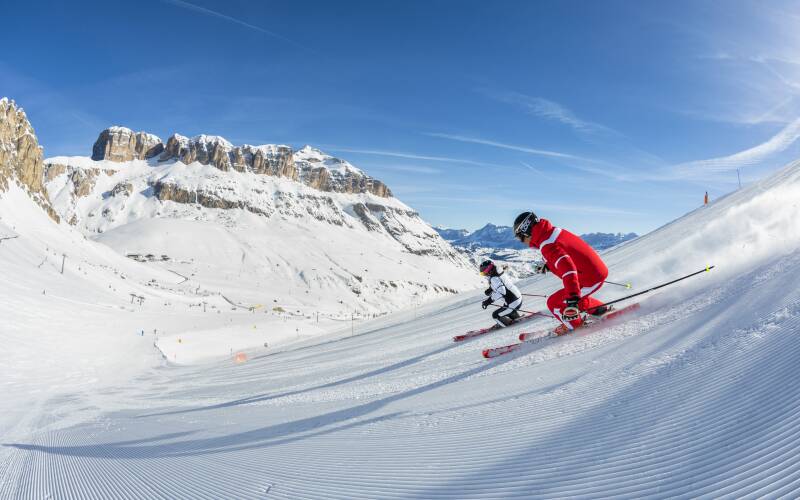 Ski slopes
Why choose a luxury chalet?
 While Cortina d'Ampezzo offers a range of accommodations, staying in a luxury chalet elevates your experience to a new level. Luxury chalets for rent in Cortina d'Ampezzo often provide a private, exclusive space for you and your companions. Whether you're traveling with family, friends, or as a couple, you can enjoy your own piece of alpine paradise without the distractions of a hotel. Imagine waking up to panoramic views of snow-capped peaks or enjoying a glass of wine on a spacious terrace as the sun sets behind the mountains.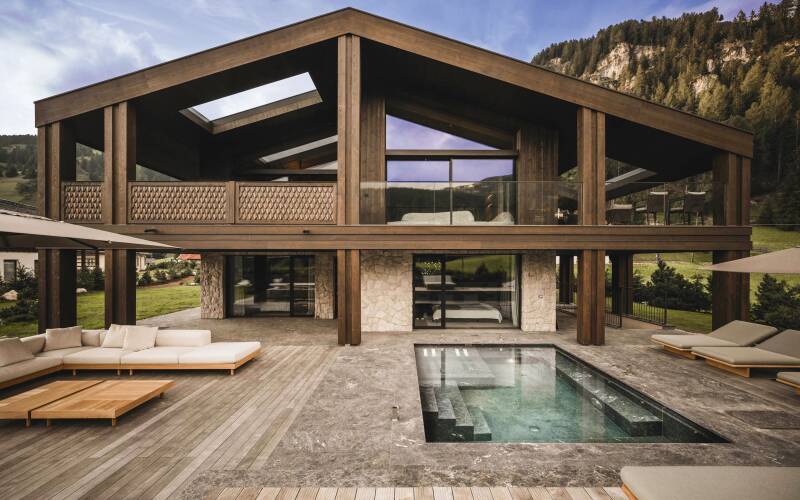 Chalet Ali, Val Gardena
Elevate your escape with the epitome of luxury and comfort
Opulent chalets are designed to maximize your connection to the breathtaking natural surroundings. These chalets are well-appointed with top-notch amenities, including gourmet kitchens, cozy fireplaces, and inviting living spaces. After a day on the slopes, you can unwind in a private sauna or soak in a hot tub while cherishing the alpine atmosphere. Many luxury chalets come with dedicated concierge services to satisfy your every need. Whether it's arranging ski lessons, booking a private chef, or organizing transportation, you can expect personalized attention throughout your stay.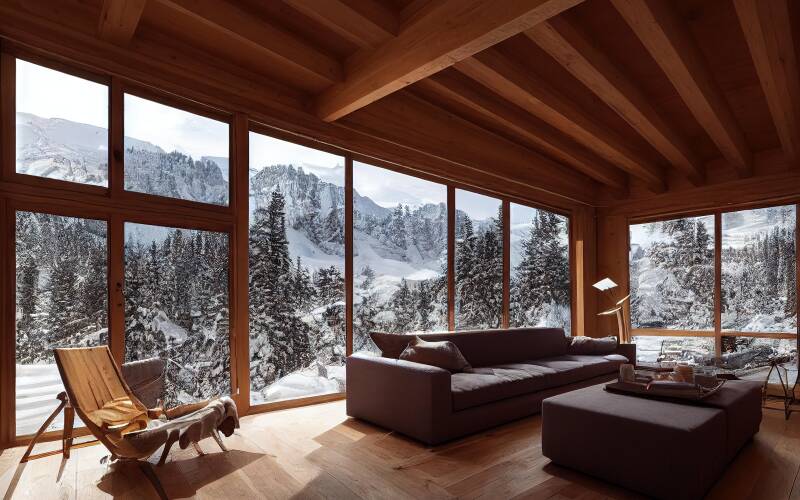 Luxury chalet interior design
What to do in Cortina D'Ampezzo
 This glamorous destination captures the hearts of travelers with its natural beauty and alpine charm. To fully immerse yourself in this enchanting atmosphere, consider renting a luxury chalet. These exceptional accommodations offer the perfect blend of comfort, privacy, and stunning surroundings, making your Cortina d'Ampezzo experience truly unforgettable. Start your search early, choose your amenities wisely, and get ready to embark on an alpine adventure like no other. Whether it's the thrill of the slopes or the serenity of the mountains that draws you to Cortina, a luxury chalet is your key to indulgence in this Italian alpine paradise.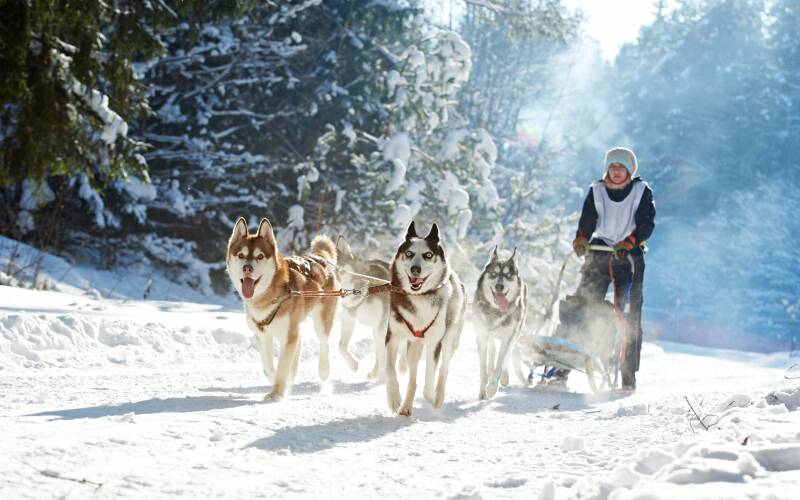 Ski activities, dog sledding
Book today your next magical winter holiday
 Experience unparalleled luxury in the Dolomites, in the heart of the Italian Alps, and indulge in a dream vacation at our opulent chalets for rent. Wake up to breathtaking snowy mountain views every morning and immerse yourself in the cosy elegance of our high-end chalet interiors. Ski in style and comfort on pristine alpine slopes and enjoy top-class amenities and concierge service to plan your perfect Italian winter holiday. Discover the luxury and charm of alpine villages like Cortina D'ampezzo, Ortisei, and Val Gardena, your lavish escape in the Dolomites awaits.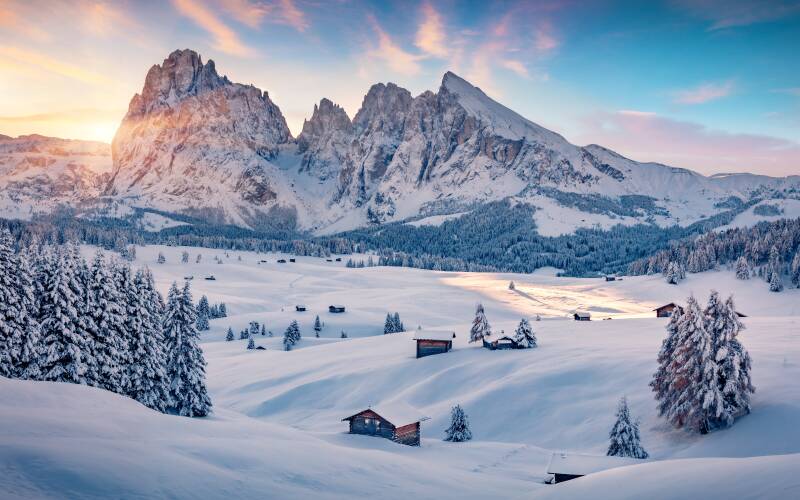 Dolomites
VILLAS YOU MAY LIKE
---
chalet sambuco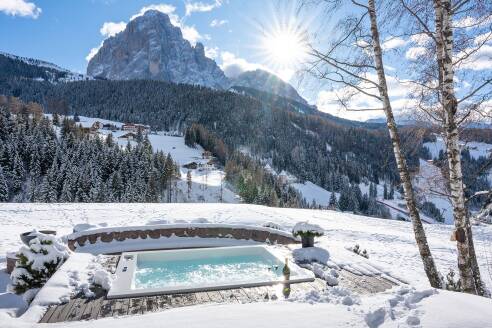 10
5
6
Italian Alps - Dolomites, Ortisei
Price
On demand

---
chalet noce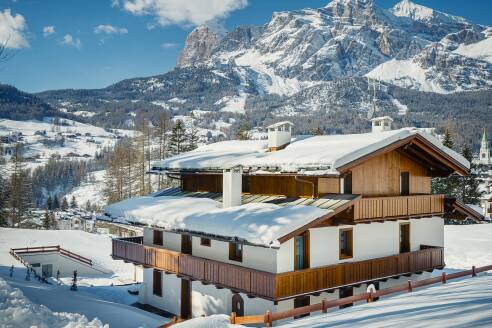 12
6
9
Italian Alps - Dolomites, Cortina D'Ampezzo
from
31,000
to
110,000
€ / week
---
chalet pinoli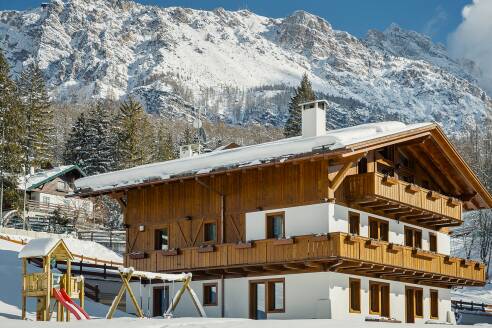 12
6
9
Italian Alps - Dolomites, Cortina D'Ampezzo
from
31,000
to
110,000
€ / week
---
chalet arte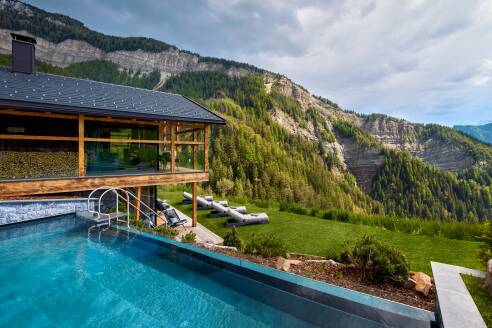 6/7
3
5
Italian Alps - Dolomites, Val Gardena
from
21,400
to
59,900
€ / week
---
chalet luce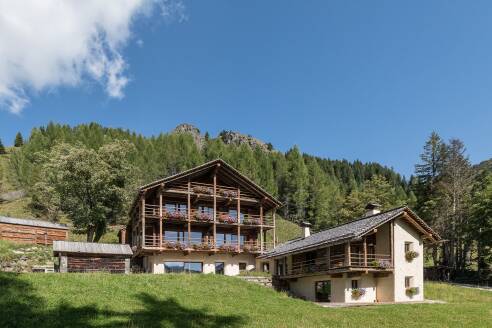 10/20
5
8
Italian Alps - Dolomites, Passo Di Campolongo
from
34,800
to
80,000
€ / week
---
chalet cipi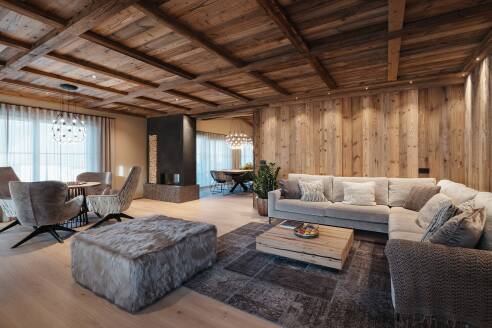 12
6
8
Italian Alps - Dolomites, San Martino In Badia
from
15,000
to
29,400
€ / week
---
chalet ador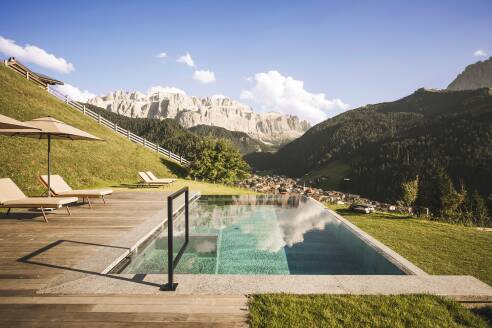 6
3
5
Italian Alps - Dolomites, Val Gardena
from
20,300
to
50,400
€ / week
---
chalet ali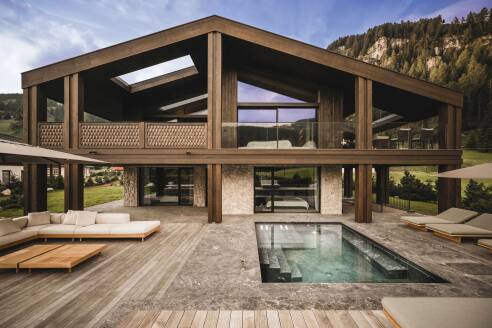 6
3
12
Italian Alps - Dolomites, Ortisei
from
23,800
to
55,300
€ / week
---