Oct 19

2023
The best ski resorts in the Italian Alps for 2023/2024
Dolomites are a winter wonderland, offering some of the finest skiing experiences in the world. From challenging slopes for the experts to family-friendly terrain, and a vibrant après-ski scene, these resorts have it all. Dust off your ski gear, pack your warmest clothes, and embark on an unforgettable winter adventure in the heart of the Italian Alps this year.
---
The art of après-ski
 Skiing in the Italian Alps is a thrill like no other, but it's the après-ski experiences that truly make your winter adventure unforgettable. After a challenging day on the slopes, the Dolomites offer a vibrant and diverse array of activities to relax, socialize, and immerse yourself in the unique culture of the region. Here are some top après-ski experiences in the Italian Alps to make your trip truly exceptional. In the Italian Alps, après-ski is about more than just drinks. Try dog sledding in Livigno, snowshoeing in Aosta Valley, or exploring the impressive ice caves in Val di Fassa. You can even take a scenic helicopter ride to witness the Alps from above.
 

top ski resorts in the Dolomites
Val Gardena
 As part of the Dolomiti Superski network, Val Gardena offers access to an impressive 1,220 kilometers of slopes. It's a paradise for skiers of all levels, and the picturesque villages of Ortisei, Selva, and Santa Cristina provide plenty of charm and culture. Visit the lively huts along the slopes for a taste of local specialties like hearty goulash soup and strudel. In the evenings, explore the quaint village of Ortisei for cozy bars and shops.
 

Ortisei, Val Gardena
Courmayeur
Nestled at the foot of Mont Blanc, Courmayeur is a charming, picturesque resort known for its challenging slopes and vibrant après-ski scene. With its excellent snow record and beautiful old town, Courmayeur is a fantastic choice for both skiers and non-skiers. Relax in the thermal baths of QC Terme Pré Saint Didier where you can unwind in hot springs while surrounded by snow-covered peaks., and in the evening, visit Cafe della Posta for live music and cocktails.
 

wellness treatments
Cervinia-Valtournenche-Zermatt
 Offering an extensive ski area that straddles the Italian-Swiss border, this interconnected resort is perfect for those who love long runs and stunning views of the Matterhorn. Cervinia, Valtournenche, and Zermatt together create one of the largest ski domains in the Alps. Try local Swiss and Italian cheeses at Rifugio Teodulo and take in the vibrant nightlife in Cervinia with live music and dancing.
 

Cervinia
Cortina d'Ampezzo
 A symbol of Italian luxury and style, Cortina d'Ampezzo boasts a stunning mountain backdrop, a charming town, and a rich skiing history. This resort is perfect for those who appreciate high-end dining, shopping, and skiing in the heart of the Dolomites. Sip on Aperol Spritz at mountain huts like Rifugio Col Druscié and indulge in gourmet Italian cuisine at high-end restaurants in the town. Head to Enoteca Cortina for a wine tasting experience, then dine at Tivoli, a Michelin-starred restaurant, and dance the night away at Chalet Rondinella.
 

typical raclette
Alta Badia
 Nestled in the heart of the Dolomites, Alta Badia offers a vast ski area with pristine slopes, excellent food, and superb accommodations. It's an excellent choice for those who want to explore the famous Sella Ronda circuit and enjoy the local Ladin cuisine. This region is a food lover's paradise. Stop by mountain huts like Las Vegas and Ütia de Börz for exquisite local dishes.
 

top ski slopes in the Dolomites
The best chalets for rent in the Italian Alps
 When planning your ski vacation for the 2023/2024 season, consider the unique characteristics and offerings of these Italian Alps ski resorts. Whether you're an expert skier, a family with kids, or someone looking for a luxurious alpine experience, there's a perfect resort waiting for you in the Italian Alps. So, wax your skis, contact us to book your luxury chalet, and get ready for an unforgettable skiing adventure in Italy.
 

the best chalets for rent in the Italian Alps
VILLAS YOU MAY LIKE
---
chalet sambuco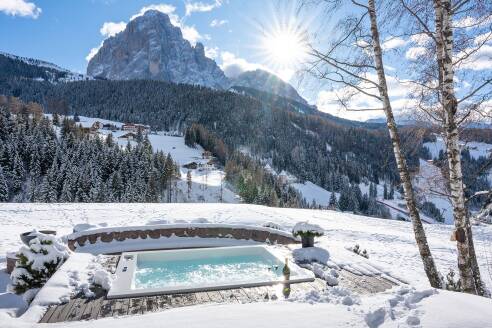 10
5
6
Italian Alps - Dolomites, Ortisei
Price
On demand

---
chalet noce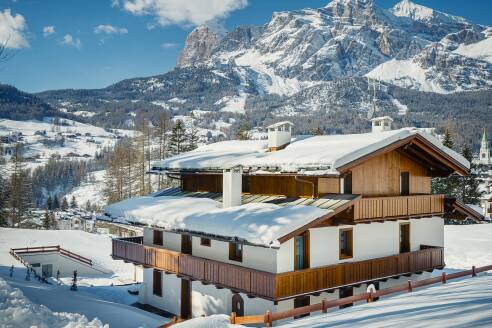 12
6
9
Italian Alps - Dolomites, Cortina D'Ampezzo
from
31,000
to
110,000
€ / week
---
chalet pinoli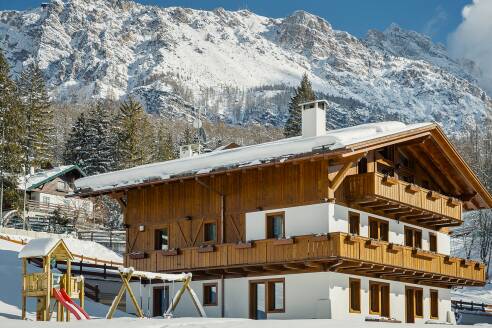 12
6
9
Italian Alps - Dolomites, Cortina D'Ampezzo
from
31,000
to
110,000
€ / week
---
chalet arte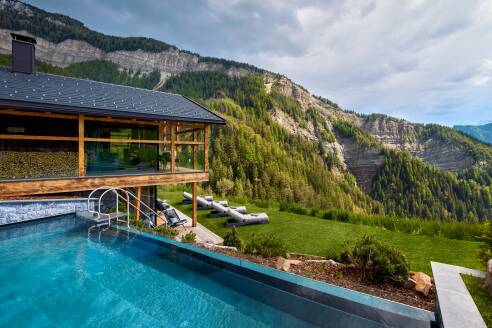 6/7
3
5
Italian Alps - Dolomites, Val Gardena
from
21,400
to
59,900
€ / week
---
chalet luce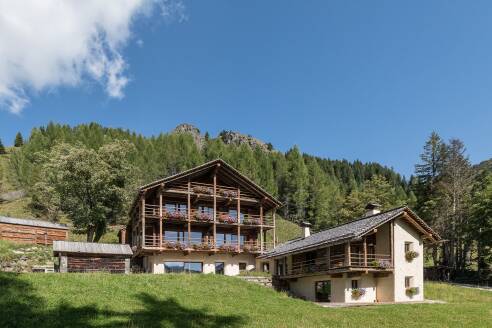 10/20
5
8
Italian Alps - Dolomites, Passo Di Campolongo
from
34,800
to
80,000
€ / week
---
chalet cipi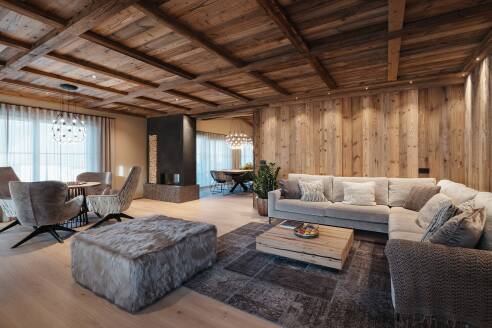 12
6
8
Italian Alps - Dolomites, San Martino In Badia
from
15,000
to
29,400
€ / week
---
chalet ador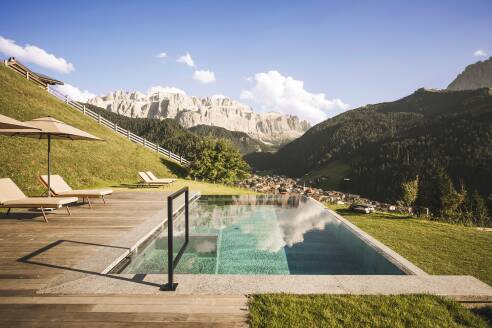 6
3
5
Italian Alps - Dolomites, Val Gardena
from
20,300
to
50,400
€ / week
---
chalet ali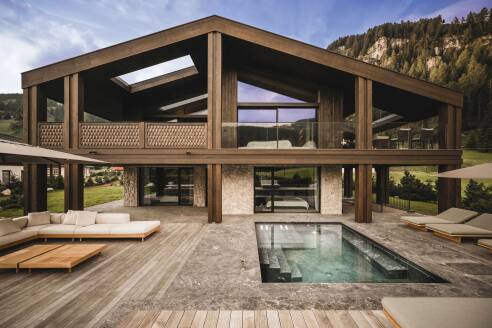 6
3
12
Italian Alps - Dolomites, Ortisei
from
23,800
to
55,300
€ / week
---