Oct 25

2023
Savoring excellence: Italy's best Michelin-starred restaurants in 2023
Italy, known for its rich culinary heritage and passion for food, is a gourmet's paradise. With a wealth of Michelin-starred restaurants spread across the country, Italy offers a unique culinary journey that showcases the diversity of its regional flavors. Here's a taste of some of the best Michelin-starred restaurants in Italy that promise an exclusive dining experience.
---
Enoteca Pinchiorri, Three Michelin Stars, Florence
Earning its third Michelin star, Enoteca Pinchiorri is known for its extensive wine list and creative, modern Tuscan cuisine. The restaurant boasts an opulent setting, offering a perfect blend of tradition and innovation in every dish. In addition to being one of the historic starred restaurants in Italy and Tuscany, it has become a place of worship for haute cuisine since 1982. Enoteca Pinchiorri is a temple of Florentine food and wine that brings charm to classic cuisine.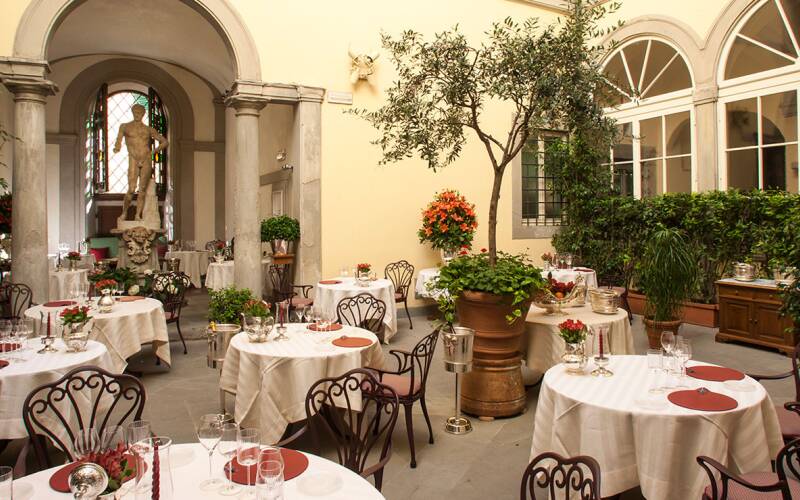 Enoteca Pinchiorri, Florence
 
 La Pergola, three Michelin Stars, Rome
 Situated in the heart of Rome, La Pergola at the Rome Cavalieri Waldorf Astoria is the city's only three-star Michelin restaurant. Chef Heinz Beck's creative, contemporary Italian cuisine and an extensive wine cellar make this a must-visit for culinary enthusiasts.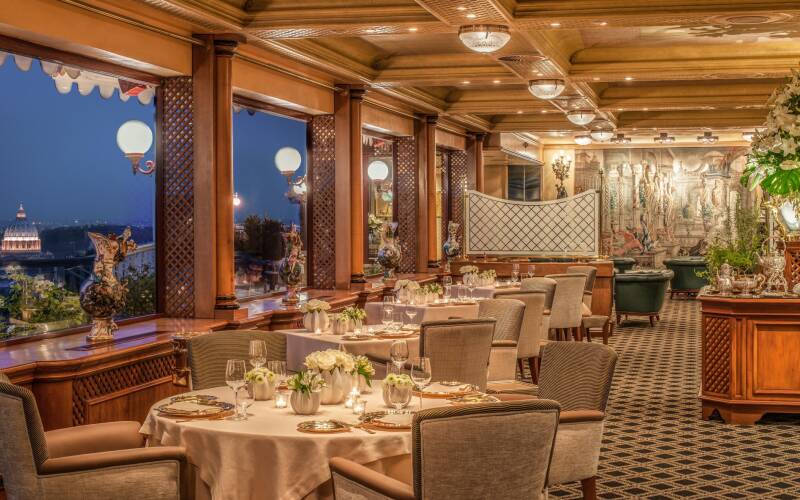 La Pergola, Rome

St. Hubertus, three Michelin Stars, South Tyrol
Located in the stunning Dolomites, this exclusive restaurant offers a unique fusion of Italian and Ladin cuisine. Chef Norbert Niederkofler takes inspiration from the region's mountains and forests, crafting dishes that highlight the local culture.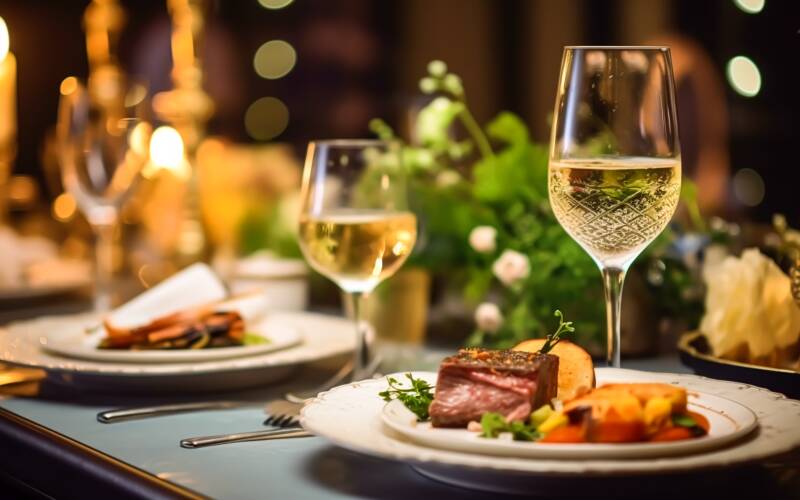 Restaurant St. Hubertus. Dolomites

Enoteca La Torre, one Michelin Star, Rome
 A newer addition to the Michelin-starred scene in Rome, Enoteca La Torre is situated within the luxurious Villa Laetitia. It boasts creative cuisine and an impressive wine list, making it an excellent choice for those seeking culinary excellence in the Eternal City.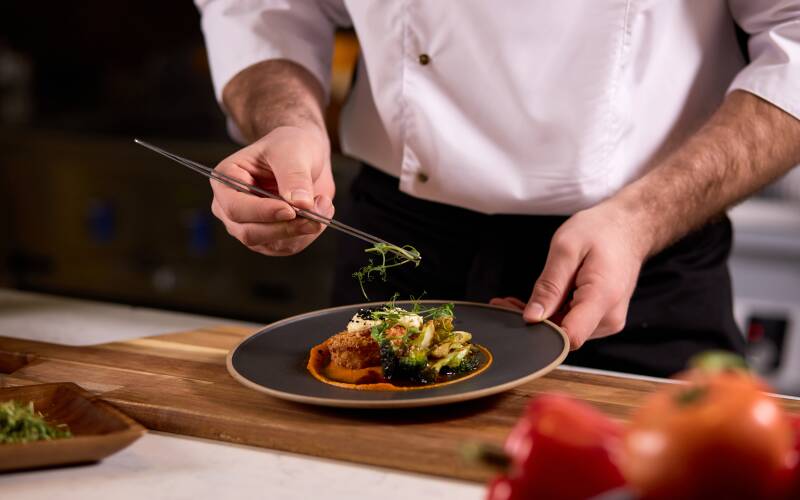 Osteria Francescana, Modena
 
 Osteria Francescana, three Michelin Stars, Modena
 Run by renowned chef Massimo Bottura, Osteria Francescana is consistently ranked among the world's top restaurants. With a modern approach to Italian cuisine, it artfully reinvents traditional dishes while preserving their soul. The tasting menu is a symphony of creativity and flavor.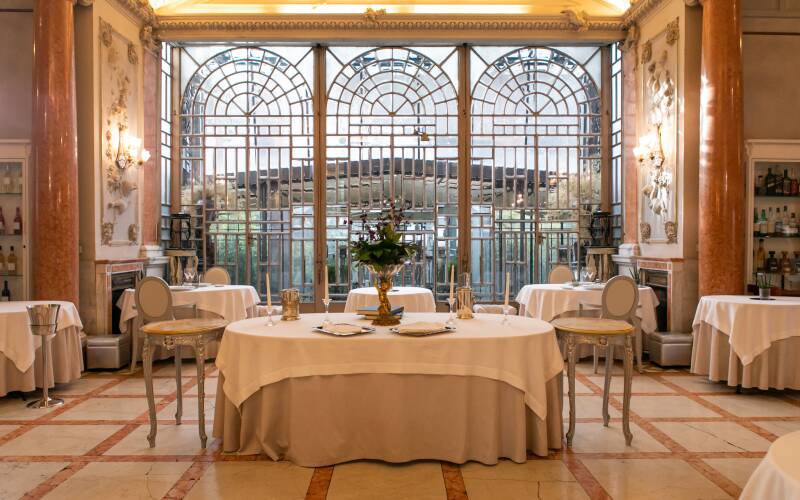 Enoteca La Torre, Rome 
Each of these Michelin-starred restaurants in Italy offers a distinct and unforgettable dining experience. From the rich culinary traditions of the North to the bold and inventive flavors of the South, these establishments showcase the extraordinary depth and diversity of Italian cuisine. So, if you're a culinary connoisseur, plan your Italian journey around the Michelin-starred tables, and savor the best that Italy has to offer.

VILLAS YOU MAY LIKE
---
villa monteca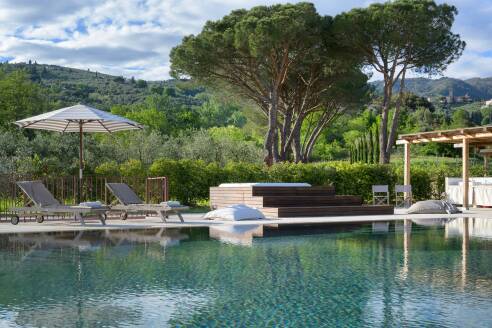 12
6
6
Tuscany, Montecatini Terme
Price
On demand

---
dragonella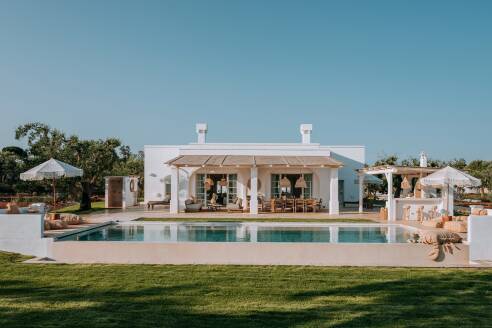 6
3
3
Puglia, Ostuni
Price
On demand

---
viola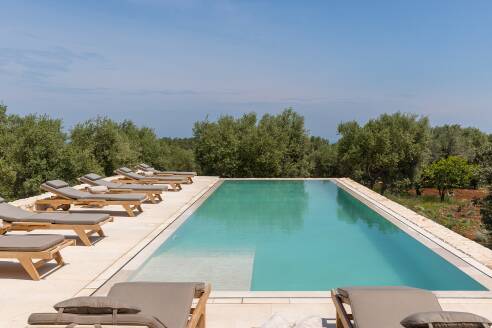 8
4
5
Puglia, Ostuni
from
10,000
to
18,000
€ / week
---
pallade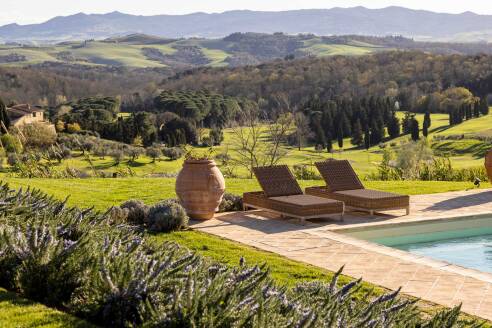 14
7
5
Tuscany, Castelfalfi
Price
On demand

---
aura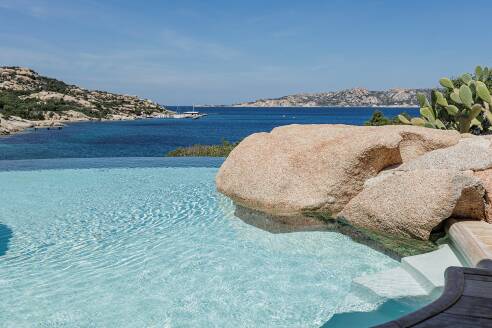 6
3
4
Sardinia, Porto Rafael
Price
On demand

---
dama quattro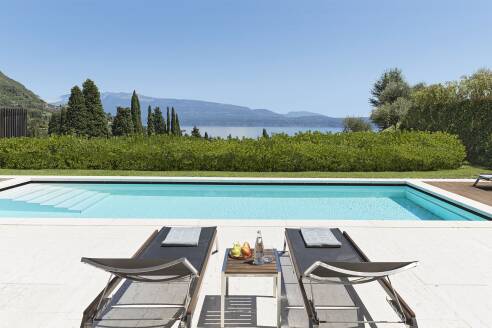 6
3
5
Lake Garda, Salò
Price
On demand

---
paula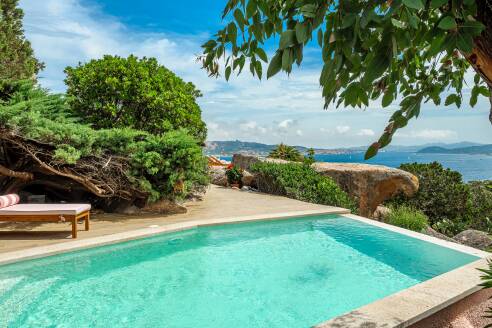 6/7
3
3
Sardinia, Porto Rafael
Price
On demand

---
chalet sambuco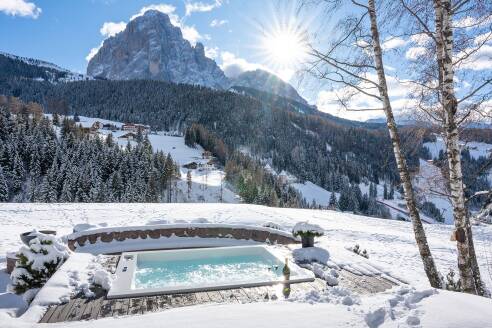 10
5
6
Italian Alps - Dolomites, Ortisei
Price
On demand

---