Oct 31

2023
The Ultimate Guide to Pet-Friendly Luxury Villas in Porto Cervo, Sardinia
Are you planning a luxury retreat in Porto Cervo, in Costa Smeralda, but can't bear to leave your four-legged friend behind? Fear not, because we've compiled a list of the best pet-friendly villas in this enchanting Italian destination. Porto Cervo, Sardinia, is a paradise for both pet owners and their furry companions.
---
Top villas for four-pawed guests to rent in Sardinia
 Sardinia's stunning beaches, crystal-clear waters, and lush landscapes are even better when you can share them with your beloved pet. To ensure you both have an unforgettable experience, we've also prepared a checklist of must-have villa features for accommodating your furry companion. With the right villa and these pet-friendly features in mind, you can enjoy a relaxing and unforgettable vacation together. Find the Home in Italy selection for the best luxury villas in Porto Cervo where pets are welcome here.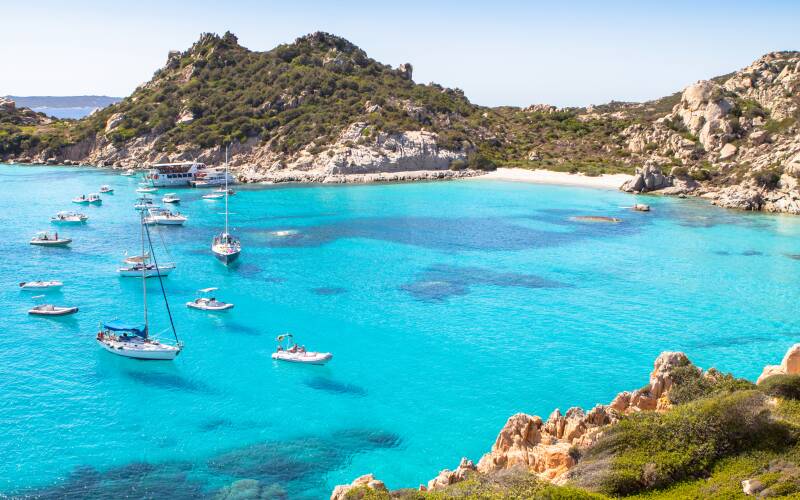 The best beaches in Sardinia
 
A Spacious Yard
Every dog owner knows that our canine companions need space to run, play, and stretch their legs. Look for a villa with a generous, enclosed yard where your furry friend can explore and enjoy the fresh Mediterranean air. At a 5-minute drive from Porto Cervo downtown, in the heart of the marvellous Smeralda coast, lies the exclusive top luxury coastal villa for rent in Sardinia. Candida is nestled in the promontory of Pantogia, overlooking the Gulf of Pevero, reachable by car in two minutes.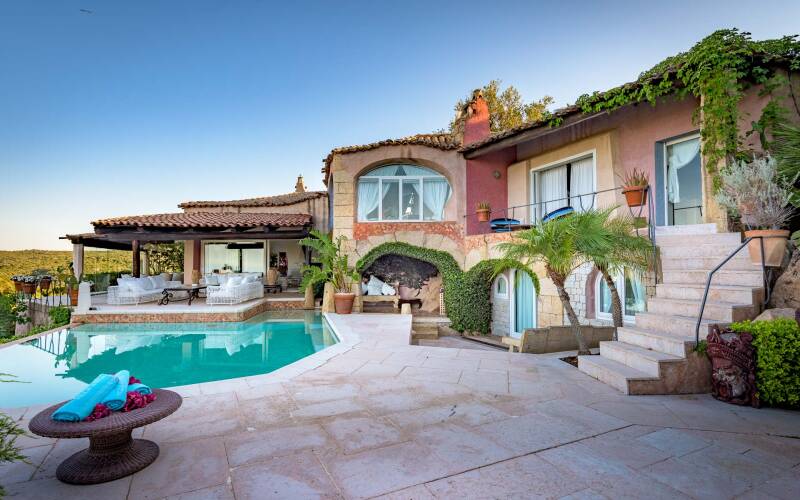 Candida, luxury villa in Smeralda Coast
Proximity to Pet-Friendly Beaches
Sardinia boasts some of the most beautiful beaches in the world, and your pet deserves to enjoy them too. Choose a villa within walking distance from the beach, so you can both bask in the sun and take leisurely strolls by the water. Located near the Poetto Beach, Bau Beach is a dedicated pet-friendly area where your dog can frolic off-leash while you soak up the sun. The beach provides designated play areas and facilities for your pet, ensuring a fun and safe experience. Another hidden gem is located in Golfo Aranci and known as Cala Sassari, a secluded beach known for its pet-friendly atmosphere. This tranquil cove provides a peaceful retreat for you and your furry companion.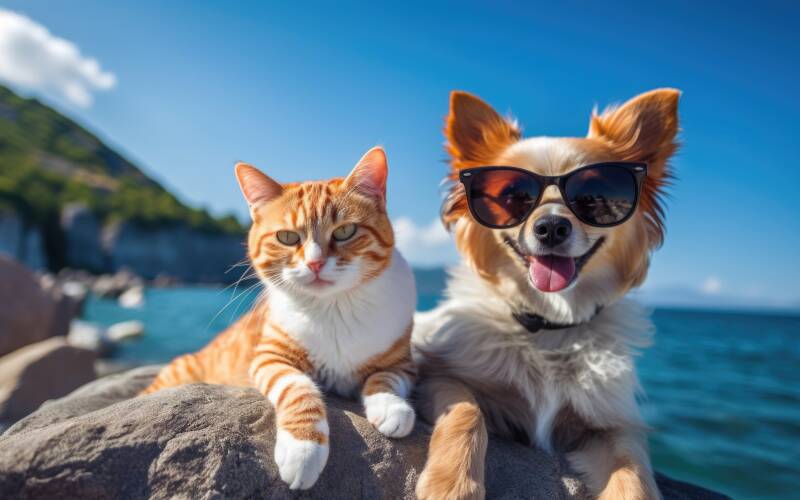 Pet-friendly beaches in Sardinia
Pet-Friendly Amenities
Ensure the villa provides pet-friendly amenities, such as food and water dishes, pet beds, and waste disposal stations. Some upscale villas even offer pet-sitting services, so you can enjoy a night out while your furry friend is in good hands. The location of your villa often matters, as it may be close to pet-friendly beaches, parks, and hiking trails, making it easy to explore the island with your pet. Villa Delfino overlooks the bay which dominates the coast, the sea and the promontory to the west framing Porto Cervo, one of the most exclusive Italian coastal holiday destinations.
 

Delfino, top luxury villa in Port Cervo
Pet-Friendly Restaurants
When you're exploring the picturesque island of Sardinia with your beloved pet, you'll want to savor not just its breathtaking landscapes but also its delectable cuisine. The good news is that Sardinia boasts a selection of pet-friendly restaurants where you and your furry friend can enjoy a meal together. Ask our Concierge team an advice restaurants nearby your luxury villa with pet-friendly outdoor seating, so you can savor local dishes while your pet relaxes by your side.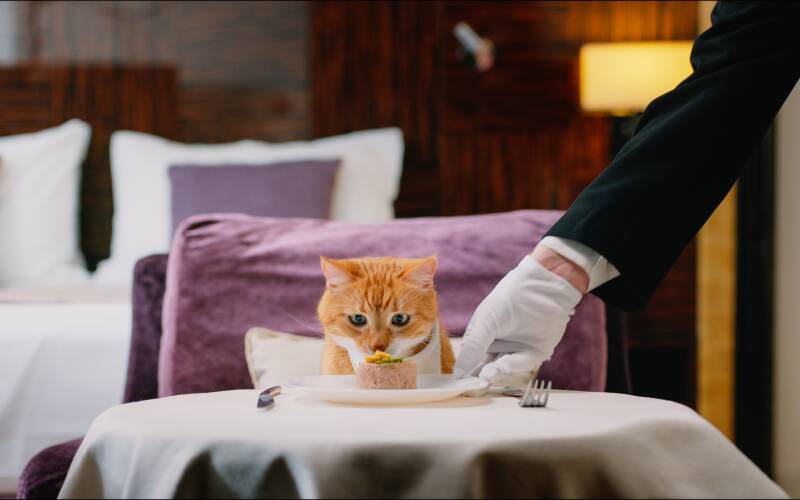 Pet-friendly restaurant
 
Pet Policies and Fees
Before booking, review the villa's pet policies and any associated fees. Some villas have restrictions on the size or breed of dogs, while others may charge an additional cleaning fee. Make cherished memories as you explore this magnificent island while your dog discovers new sights and scents. So, pack your bags, bring your pet, and embark on an indulgent escape to this Mediterranean jewel where luxury knows no bounds. Happy paw-holidays!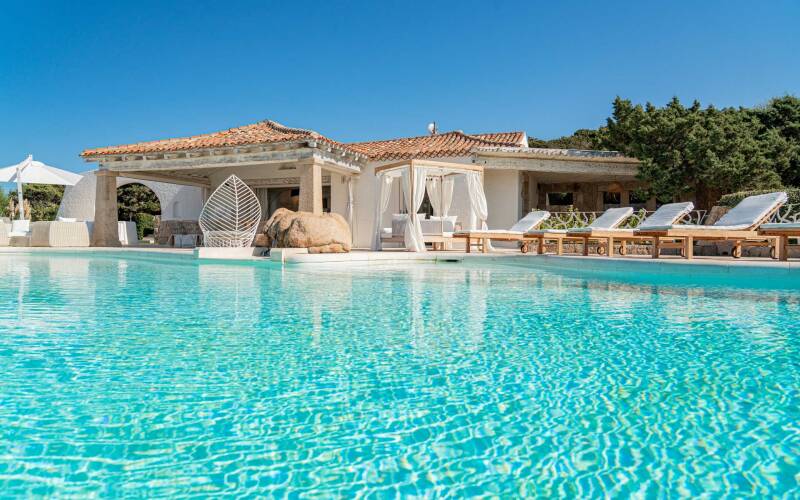 Top luxury villa Pandora, Porto Cervo
VILLAS YOU MAY LIKE
---
aura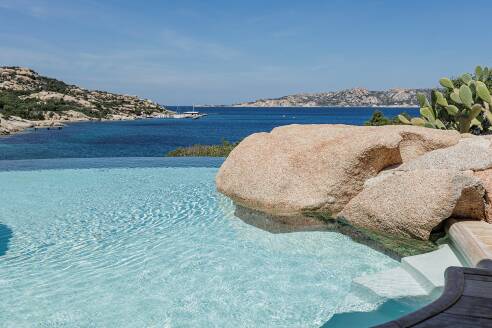 6
3
4
Sardinia, Porto Rafael
Price
On demand

---
paula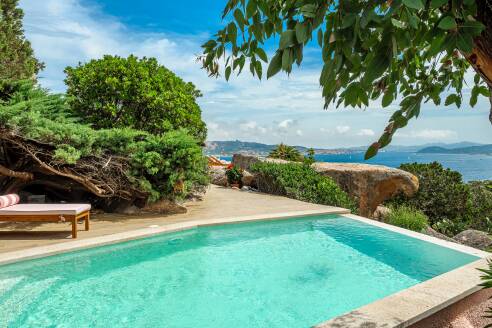 6/7
3
3
Sardinia, Porto Rafael
Price
On demand

---
cassina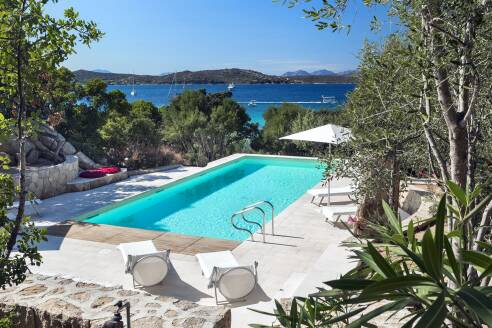 8
4
4
Sardinia, San Teodoro
Price
On demand

---
villa maestrale
12
6
6
Sardinia, Puntaldia
Price
On demand

---
villa venti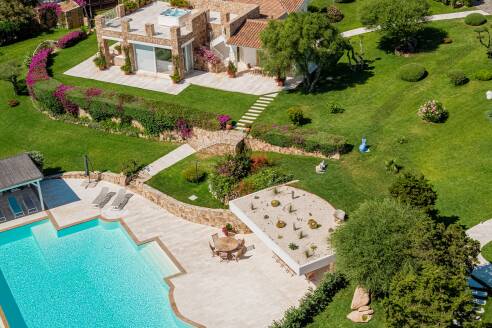 18
9
11
Sardinia, Porto Rotondo
Price
On demand

---
levante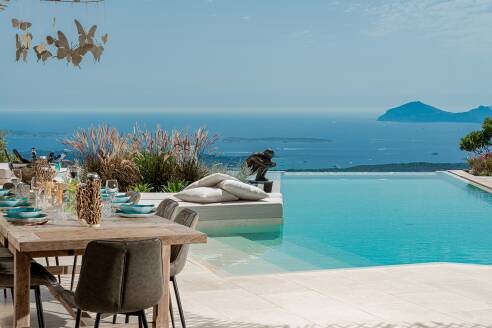 8
4
5
Sardinia, Porto Cervo
Price
On demand

---
villa rocce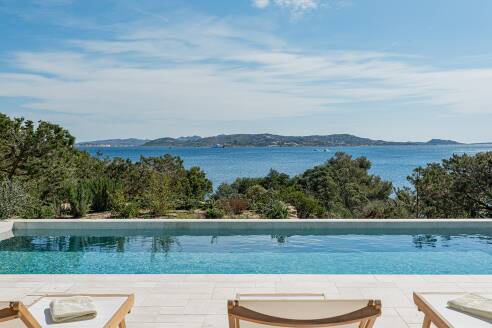 6
3
3
Sardinia, Porto Rafael
Price
On demand

---
grecale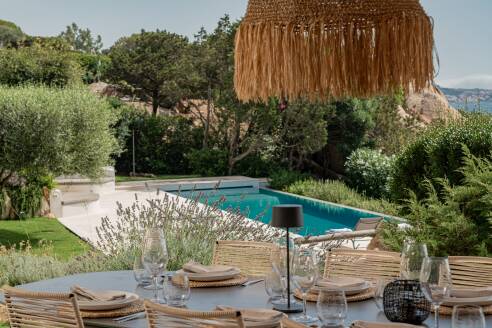 10
5
6
Sardinia, Porto Rafael
Price
On demand

---