Aug 6

2021
Capri, between social life and authenticity
Capri, an island very much loved by nobles and style icons, where modern luxury lifestyle and history coexist.
---
The island of Capri is a myth that endures over time. The merit is of that aura of "delicious quiet", so dared by Dickens, of his fashionable life and of his illustrious guests. The authenticity of the island has seduced everyone, from Emperor Tiberio to Margherita di Savoia, from Jacqueline Kennedy Onassis to international stars like Beyoncé.
There is the city of Capri with its elegant shops on the shopping triangle made up of the Piazzetta, starting from Via Camerelle and continuing on via le Botteghe. The walk then continues to Via Tragara, where there is the luxurious Hotel Punta Tragara with a view of the Faraglioni.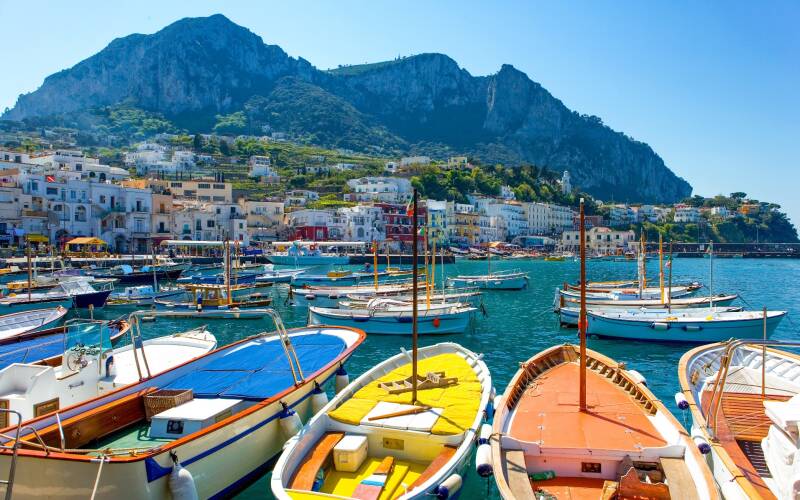 Then there is the wildest Capri, characterized by the path of the forts built during the battles between Napoleon and England for the dominion of Europe at the beginning of 800, on the west coast, from the Via Krupp, which leads to Marina Piccola, to the Gardens of Augustus, close to the Certosa di San Giacomo.
Do not miss the luxurious private residences Villa Lysis, also known as Villa Fersen, in honor of Count Jacques d'Adelswärd-Fersen, and Villa San Michele: famous for its mysterious sphinx. And of course a boat tour of the island, with a stop at the beautiful Blue Grotto.
And after discovering the scenic wonders of the island, the next step is to taste the local delicacies. Ideal places for refreshment are the Le Grottelle restaurant, made out of some rock caves and with a beautiful terrace on Punta Campanella, and Da Luigi ai Faraglioni, for a feast of fish. To enjoy a breathtaking view there is the restaurant of the historic beach resort La Canzone del Mare, while the Lido del Faro serves excellent aperitifs!
It is forbidden to go home without the iconic souvenirs, like a pair of sandals from the Canfora store, loved by Jackie Kennedy, or a bottle of limoncello, a handcrafted perfume from the monks of the Certosa di San Giacomo and obviously a caprese cake.
Find here a selection of villas on Capri Island.
VILLAS YOU MAY LIKE
---
casa limone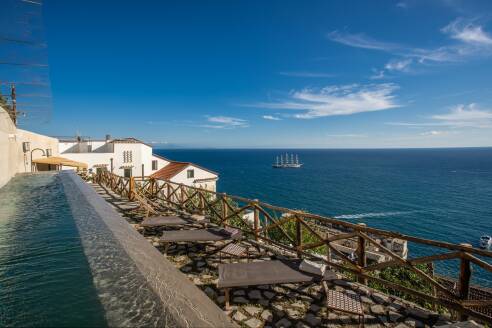 8
8
5
Amalfi coast, amalfi
from
12,000
to
24,000
€ / week
---
villa astor wedding villa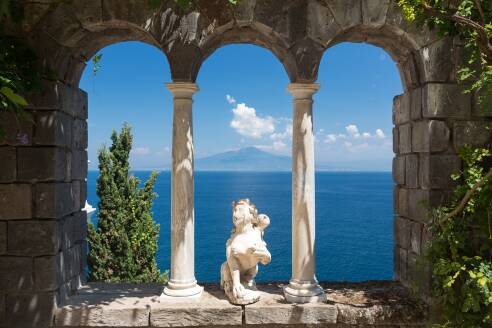 12
6
7
Amalfi coast, sorrento
175,000
€ / week
---
villa barocca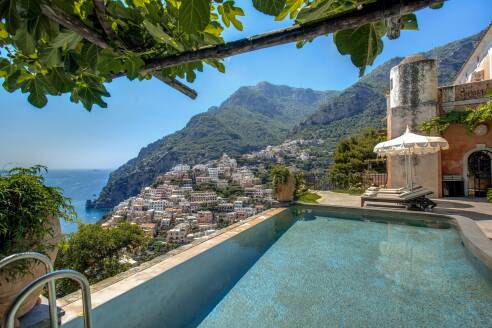 16 • 20 • 24
12
22
Amalfi coast, positano
from
33,100
to
78,950
€ / week
---
miranda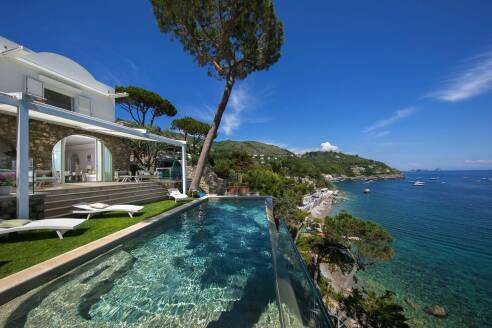 12
6
7
Amalfi coast, nerano
from
8,300
to
27,800
€ / week
---
gardenia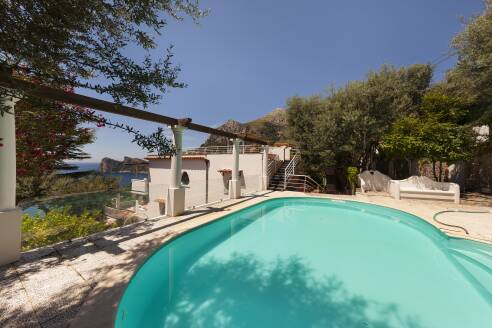 14
7
9
Amalfi coast, marina del cantone
from
14,700
to
22,700
€ / week
---
la pietra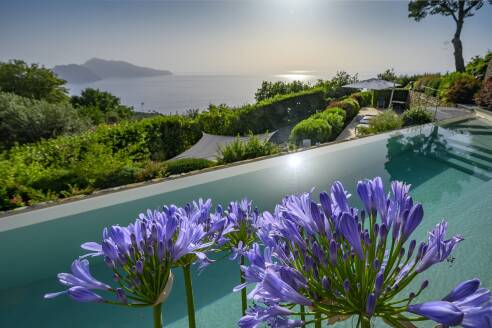 7/8
4
3
Amalfi coast, massa lubrense
from
13,100
to
20,700
€ / week
---
stella marina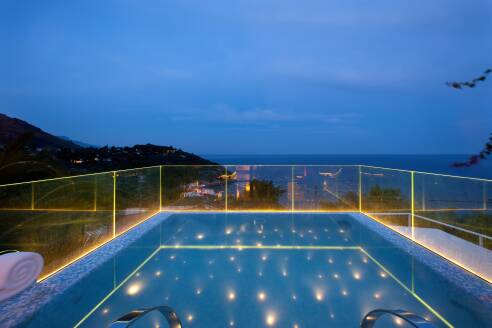 10
5
7
Amalfi coast, nerano
from
12,000
to
21,350
€ / week
---
fortino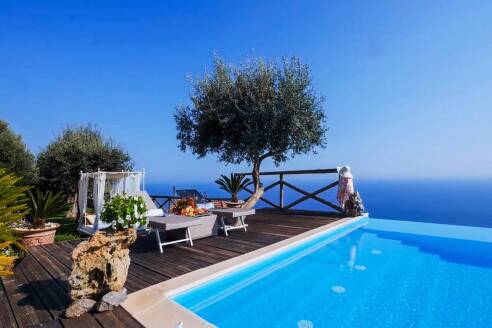 6/10 • 12
4
7
Amalfi coast, furore
from
15,800
to
37,400
€ / week
---