Apr 2

2019
5 delicatessen to try this summer in Sardinia
Haven't you booked your holiday in Sardinia yet? After reading this post, you will probably change your mind. If you already have, you have made the perfect decision.
---
Here below the top five dishes you should try while being in one of our luxury villas in Sardinia.

If you are a food lover you will be happy to know that Sardinia offers a large choice of delectable dishes: from classic Italian recipes to traditional farming recipes, ready to adorn your dinner plate during your trip.

Each city, town and village will have their own take over on some of the island's traditional dishes, but with special traits that make them original and different from one another and always offer a truly memorable and rewarding flavor of Sardinia.
In order to help you choose which dishes to try first, we've prepared a small selection of dishes to try this summer during your holiday in Sardinia.
1. Culurgiones
They are the classic ravioli of Sardinia, also known as angiulottus, i.e. agnolotti. The filling is usually a combination of potatoes, pecorino cheese, onions and mint. Culurgiones are a typical culinary specialty of the Ogliastra barbaricina area, while in the rest of the island there are different recipes, like the one of Gallura, which is enriched by a touch of lemon or orange peel.
Since 2015 the "Culurgionis d'Ogliastra" have been recognized as an IGP product.

2. Caprese Salad
There's no tastier or more refreshing lunchtime bite than a fresh and aromatic tomato and mozzarella salad. The combination of the sweet and juicy Sardinian tomatoes with the creamy buffalo mozzarella is an unbeatable hit. Add another kick to the overall flavor with a drizzle of olive oil and balsamic vinegar, and some basil leaves.
3. Pecorino Sardo with honey
Nothing represents the Sardinian agri-food culture better than Pecorino, the sheep's cheese that is the symbol of Sardinia in the world. Moreover, the region has been indissolubly associated with sheep breeding since ancient times. This cheese is a very versatile product that can be enjoyed in many different courses: one of the best ways to enjoy the unique flavour of this sheep's milk cheese is to drizzle it in honey, with the sharp and sweet flavour contrasting to prove a delicious afternoon snack.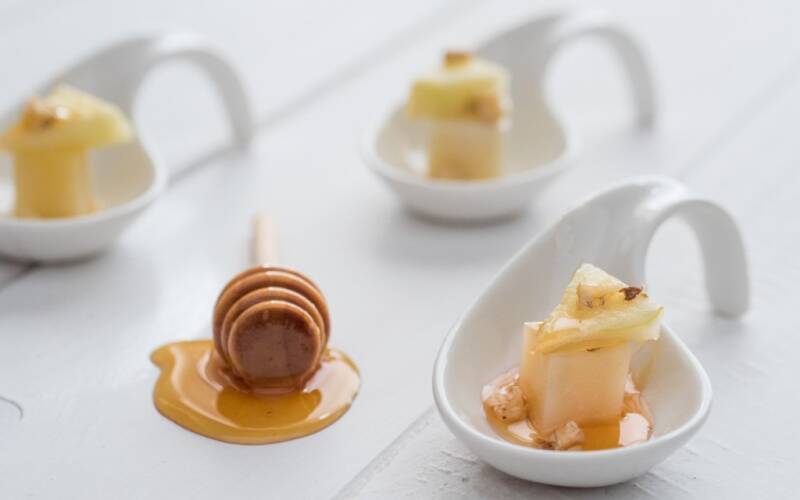 Pecorino with honey
4. Su Porcheddu
Porchetta or porcetto, in Sardinian procheddu or porcheddu, the suckling pig of about 4 – 5 kg, approximately twenty days old, cooked slowly on a spit, on grills and flavored after cooking with myrtle or rosemary. This roast is a classic of Sardinian pastoral cuisine.
The result is a crispy yet succulent piece of meat that goes beautifully with a plate of fresh vegetables.

5. Beef stew with peas
This dish is another of Sardinia's meaty treats and a prominent fixture on the Sardinian countryside menu. The main components of this dish are wonderfully tender veal and sweet peas served in a hearty stew. Though the dish may appear simple, the complexity and strength of its flavour is unmatched by any other dish on the island.
Tempted by these irresistible flavours of Sardinia? Make your Sardinia holiday extra special by adding a dose of luxury to your trip.

VILLAS YOU MAY LIKE
---
villa maestrale
12
6
6
Sardinia, puntaldia
Price
On demand

---
villa venti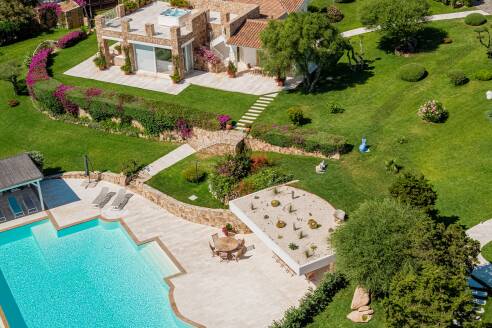 18
9
11
Sardinia, porto rotondo
Price
On demand

---
levante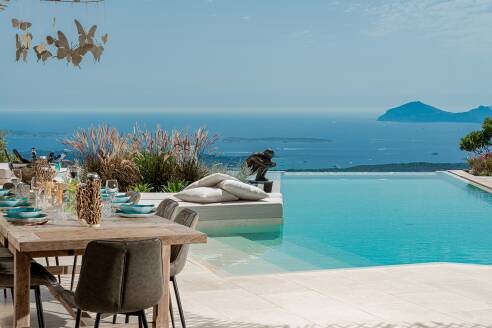 8
4
5
Sardinia, porto cervo
Price
On demand

---
villa rocce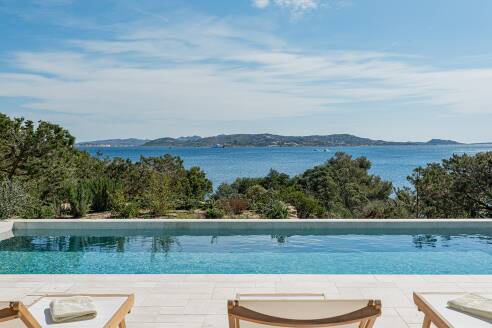 6
3
3
Sardinia, porto rafael
Price
On demand

---
grecale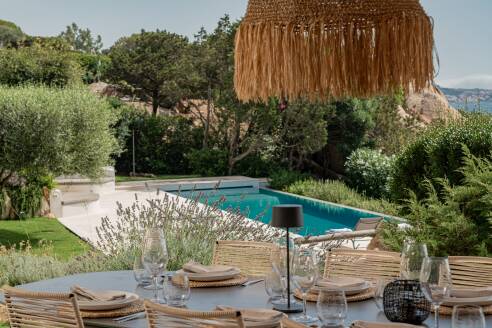 10
5
6
Sardinia, porto rafael
Price
On demand

---
tramontana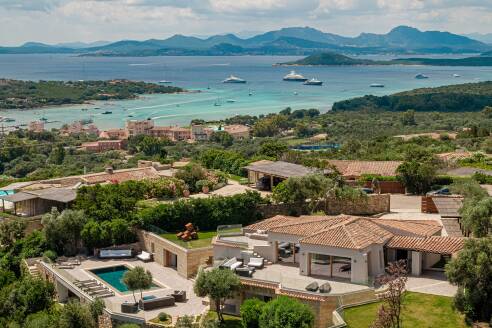 8
4
5
Sardinia, porto cervo
Price
On demand

---
libeccio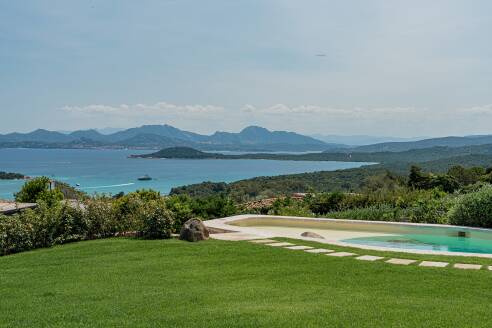 10
5
6
Sardinia, cala di volpe
Price
On demand

---
garofano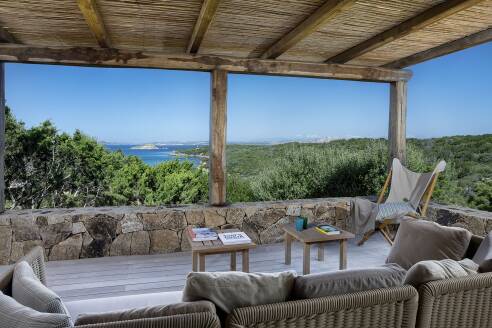 16
8
9
Sardinia, porto cervo
from
35,000
to
53,000
€ / week
---