Jan 27

2020
4 yoga villas in Italy
Looking for a villa in Italy to spend your holiday and practice yoga? That's the perfect combination for all those seeking a full regeneration!
---
Home in Italy has selected for you four dream villas surrounded by greenery, where you can admire enchanting landscapes in tranquility, ideal retreats where you can escape from the daily chaos of city life.
These are luxury homes that offer spaces to practice yoga outdoors or at the in-villa wellness facilities.

Alla Fattoria, Umbria
An oasis of relaxation in the greenery located in the heart of Umbria, dominating a vast natural reserve.
Alla Fattoria boasts a perfect traditional Italian style, with a contemporary touch. Thanks to the fabulous heated indoor infinity pool and whirlpool, a private SPA, equipped with a Turkish bath it is the perfect place for large group relaxation holidays.
Next door, a contemporary style building with glass walls dominates the valley, from here the view is truly exceptional.
A garden-terrace is the perfect spot to practice yoga during sunset with professional yoga masters, a unique experience, not to be missed.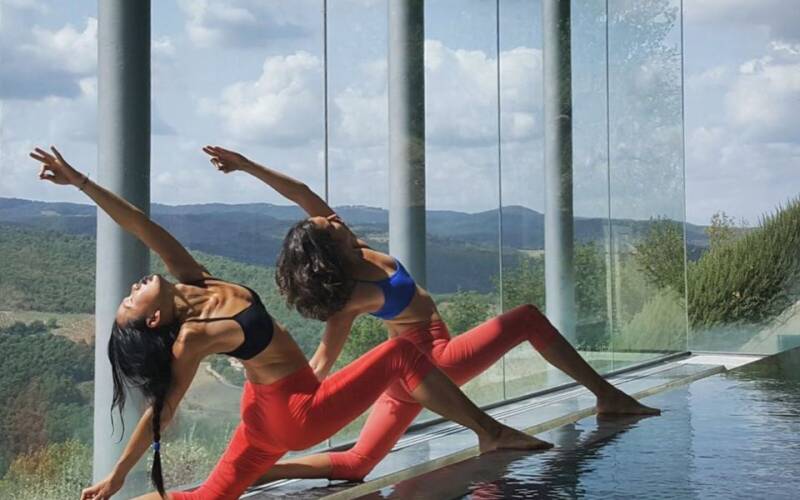 practicing yoga at Alla Fattoria

Mediterranea, Sicily
If you are looking for bright sun, delicious food, welcoming people and impressive archaeological sites, your destination will be Sicily, the biggest Italian island.
Villa Mediterranea, a splendid and ancient rural fortress, or rather a "Bajo", to use the appropriate term, whose ancient charm remains unchanged and blends perfectly with modern facilities, like the vast pool situated just outside the fortress walls.
The rustic-chic décor of this very private and exclusive Sicilian villa enchants those who appreciate the mix of furniture of famous Italian designers and rural objects of the Sicilian tradition. There are vast panoramic areas for outdoor yoga. Perfect for a luxury and green escape.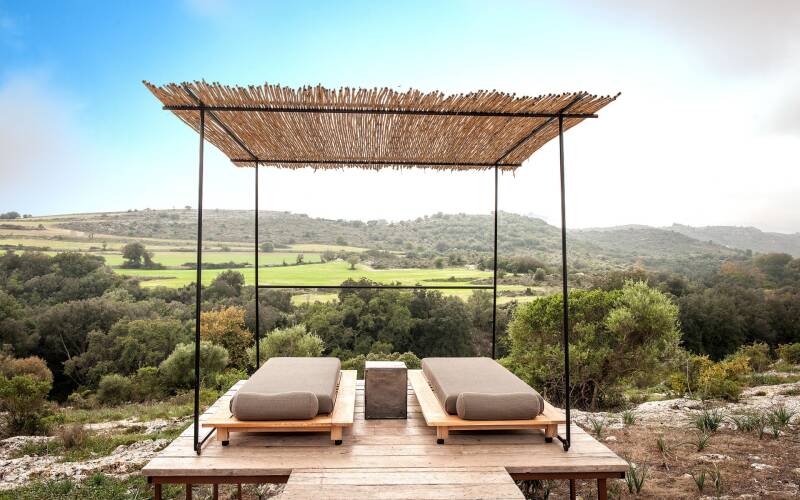 Mediterranea, yoga mats and Sicilian landscape

Menta, Tuscany
Tuscany is not to be missed on this ideal tour. Synonymous with harmony and relaxation, the Tuscan countryside offers an ideal retreat for yoga. Menta, a luxurious villa with undeniable charm, with its brightly colored tapestry, the inevitable touch for an exclusive and cheerful holiday.
Take a mat, sit by the pool or in the park and indulge in the pleasure of meditation. Or choose the gazebo with sweeping views over the surrounding hills, made specifically for practicing yoga, meditation, and Tai-Chi, built separately in the garden. In addition, explore the property through the walking paths in the estate and in the surrounding area. A vegetable garden invites you to collect organic products. Indulge in a healthy stay.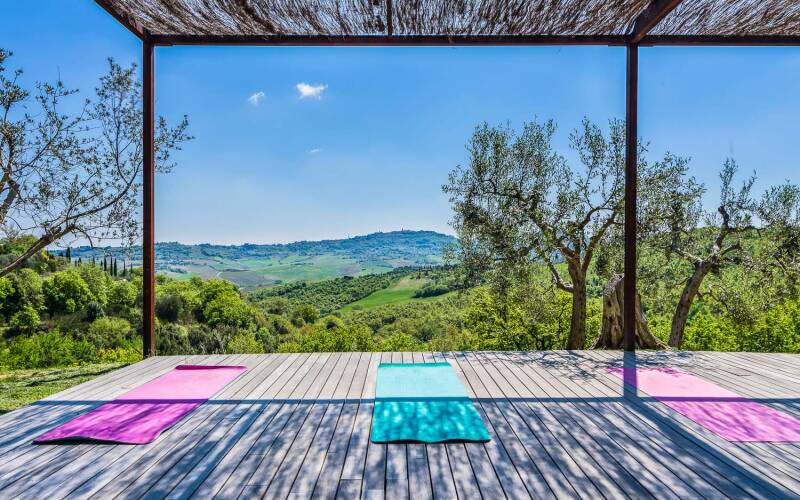 Menta, yoga platform

La Sommità, Umbria/Tuscany border
A fabulous location, in the green Umbria but a stone's throw from Tuscany, on an entire hill overlooking both regions.
An elegant décor, a relaxed but always chic mood, where you can practice yoga inside, in a decorated lounge, or outside in the garden, in an outdoor yoga area immersed in a dream scenario. Private lessons can be arranged on request. This large villa offers separate cottages for the night and a large lounge-living room for eating and socializing. And after yoga, you can relax by the pool, or have a relaxing massage at home that will be booked directly by your villa manager. Romantic and regenerating luxury.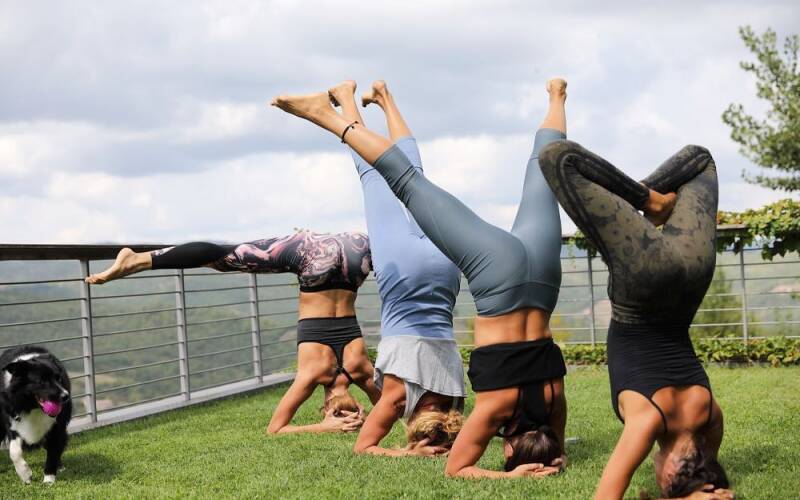 VILLAS YOU MAY LIKE
---
villa monteca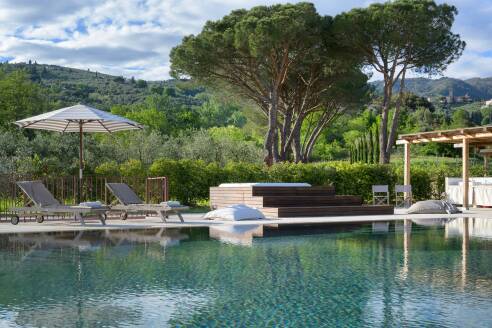 12
6
6
Tuscany, Montecatini Terme
Price
On demand

---
masseria mirtillo
26
13
15
Puglia, Nardò
Price
On demand

---
dragonella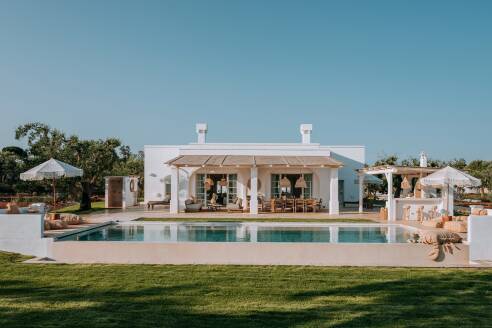 6
3
3
Puglia, Ostuni
Price
On demand

---
viola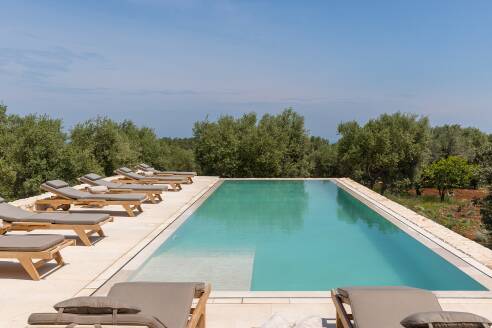 8
4
5
Puglia, Ostuni
from
10,000
to
18,000
€ / week
---
pallade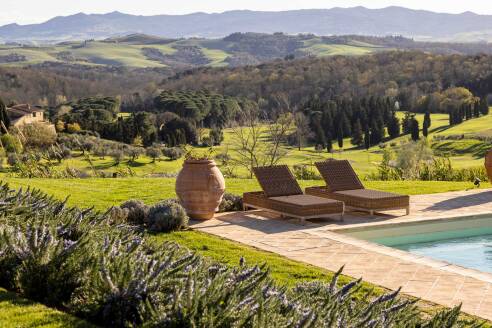 14
7
5
Tuscany, Castelfalfi
Price
On demand

---
aura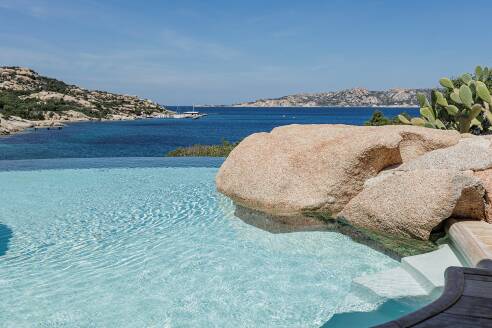 6
3
4
Sardinia, Porto Rafael
Price
On demand

---
dama quattro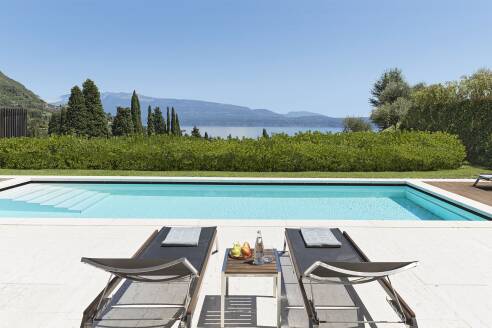 6
3
5
Lake Garda, Salò
from
24,900
to
39,150
€ / week
---
paula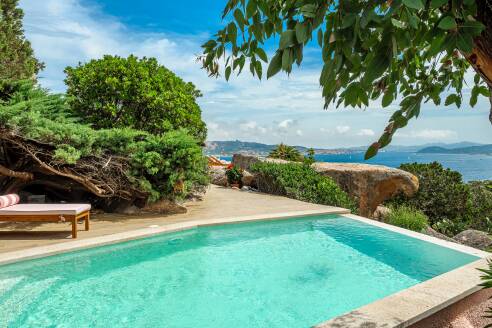 6/7
3
3
Sardinia, Porto Rafael
Price
On demand

---