Feb 15

2021
HomeinItaly reviews
Let Home in Italy guide you through the best reviews on the most extraordinary luxury Italian villas available for holiday rentals.
---
Let Home in Italy guide you through the best reviews on the most extraordinary luxury Italian villas available for holiday rentals. These reviews have been made by discerning holidaymakers who rented these homes for their vacation during the past few years. This list gives good advice about numerous holiday luxury villas in Italy. Here you may just uncover an under-the-radar gem villa experienced by our discerning travellers.
Rolling hills dotted by olive trees, gorgeous beaches with turquoise water, poppy fields, vineyards, and charming villages surround these exclusive villas for your ultimate indulgence.

MEDUSA | Tuscan coast | Jean-Pierre T. | Switzerland
"Medusa is definitely a great place to spend some good time! We enjoyed a little paradise! What a beautiful place to stay for a Summer Holiday. During our stay, we played the villa private golf course in an exceptional environment.
The house was very clean and well looked after. Home in Italy gave us an excellent service, all information was clear and precise and always gave us prompt answers. Home in Italy assistance was perfect from the beginning and up to the check out. Chiara and Rachele got all answers to my questions within a very short time. Bravo !"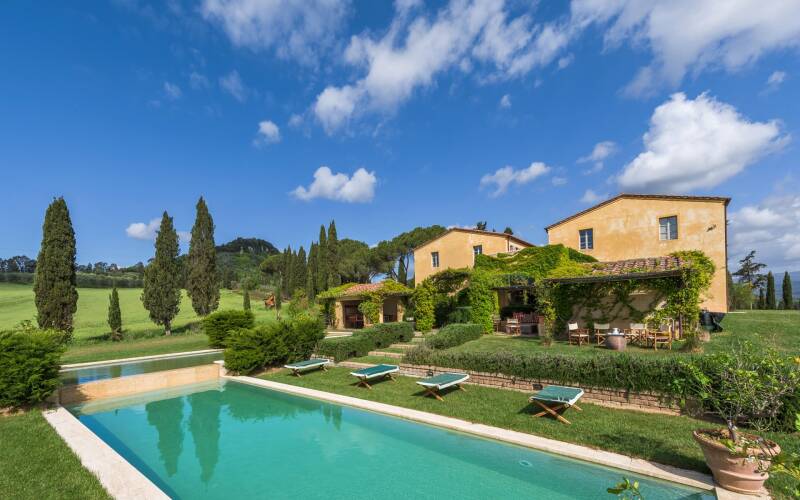 Medusa, Tuscan Coast

ADA | Tuscan Umbrian border | Laurine V. | USA
"The experience, the villa, as well as the trip as a whole, far exceeded our expectations.
Villa Ada was amazing, perfect for our extended family and was much nicer than we had expected.
We can't say enough about the professionalism and responsiveness of the entire staff at Home In Italy.
We appreciate your assistance. The service was excellent. We would like to thank you and your team for helping us have a truly spectacular family vacation. You could not have done any more. A+ all the way."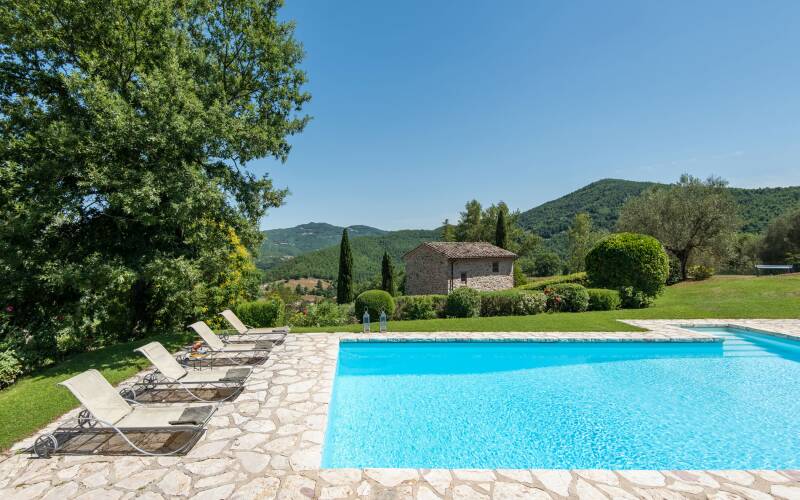 Ada, Umbria Toscan Border

CERTOSA | Puglia | Kate F. | Singapore
"How lovely to have stayed at Certosa ! The house was beautiful as always and Francesco was great - informative and friendly. I think i single-handedly cleared your tomato patch, the children were very excited to see the chickens and were very pleased when a particularly enthusiastic magpie stole our eggs.
Puglia is so different from Tuscany/Umbria but it was good to be away from the hoards of tourists and explore a new part of Italy!"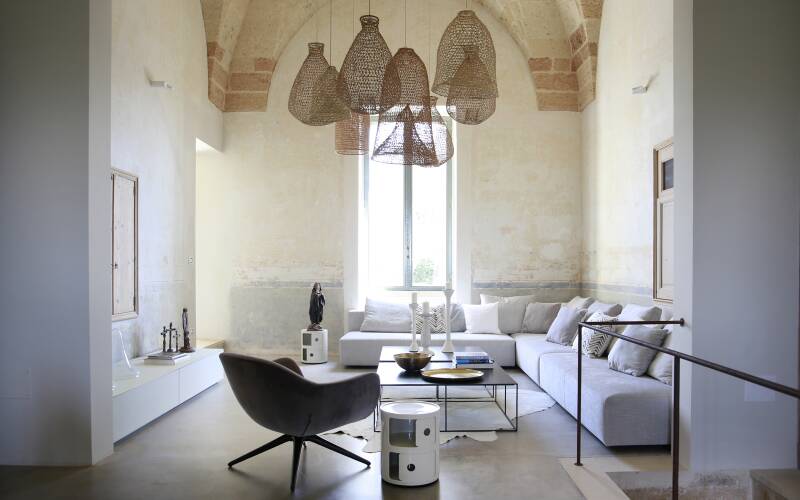 Certosa, Puglia

TIGULLIO | Portofino | Babette Van G. | Netherlands
"This is a wonderful villa. It has gorgeous views, is open and well laid-out, well stocked with modern appliances and nicely furnished. Its also within easy distance of a sweet little village (walkable) with a boardwalk overlooking the ocean. It was difficult to decide whether to be super lazy and just stay at the villa because it so lovely, or to explore the surrounding towns/ area because its such a great location everything is worth a visit and easy to get to.
The staff on-site were amazing. They were so helpful and made us feel completely at home and welcome - it added such a nice personal touch to our stay.
Home In Italy has been incredible. We have been renting villas for a number of years and wish we had found them earlier. Professional with attention to detail from pre-booking to on-site check-ups and also a personal touch which we found quite unique. We would definitely recommend Home In Italy and the Villa is well worth the rental in our view. All in a great stay and a great experience."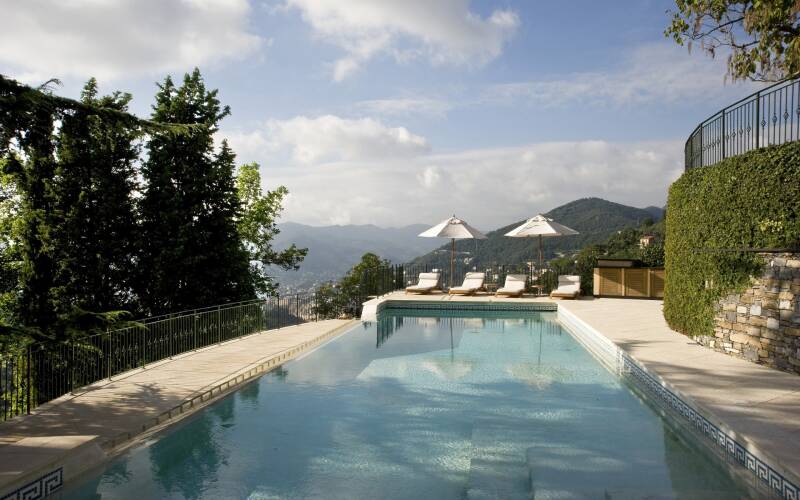 Tigullio, Portofino

VILLA CONTESSA | Tuscany | Justine L | USA
"It was beyond expectation. 3 weeks of magnificence of living, dining, and laughing; surrounded by a manager, owner, chef, and complete staff whose sole purpose was to ensure our complete satisfaction. Through highly troubled with flights being cancelled, rooms being changed, additional people remaining, additional people coming before schedule, their professionalism in handling all these unpredicted calamities was to them a small pebble in a large ocean. They were fantastic and made every day perfect for all of us. Yes, 75 overly happy people."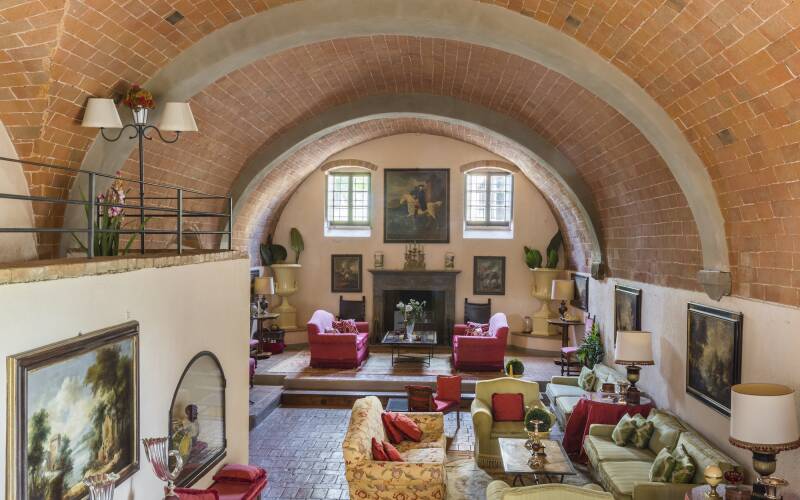 Villa Contessa, Tuscany

CONCORDIA | Sicily | Nick R. | UK
"The villa is beautiful and Home In Italy and the owner of the villa did everything possible to make it a wonderful stay.
We have just returned from a week stay in a luxury villa in Sicily and we would thoroughly recommend Home In Italy. The property was the last word in luxury and style with lots of thoughtful details and every possible appliance and convenience and set in beautiful grounds.
Home In Italy were superb throughout the booking process with great and prompt communication at every stage and their concierge service was there for anything else we needed and checked with us that we were happy when we arrived and during our stay and again after we had left. Would definitely book with Home In Italy again."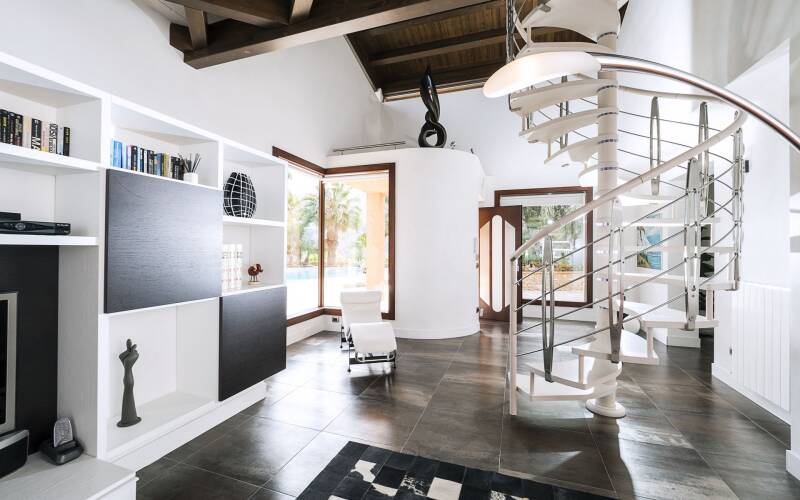 Concordia, Sicily

DELFI | Tuscany | Louise C. | Canada
"The service offered by Home in Italy has been quick and efficient before our travel and during our stay.
I recommend, without any reservation, Home in Italy and Villa Delfi."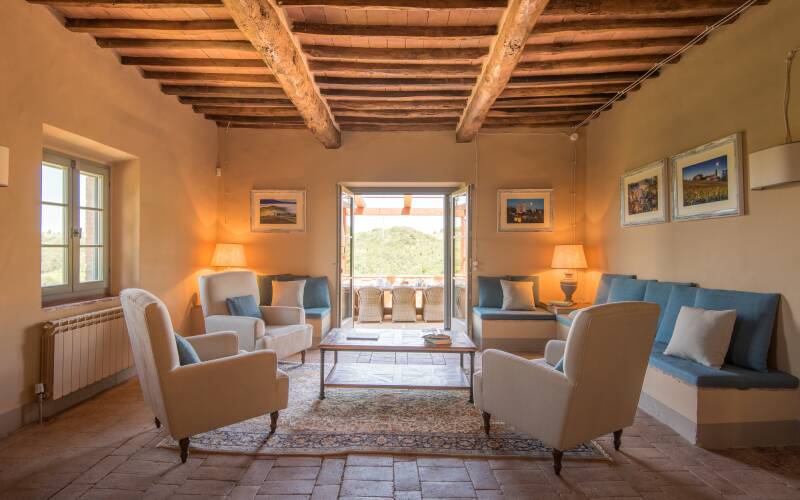 Delfi, Tuscany

FERROSA | Tuscan coast | Keith Z. | Malta
"Great Service. Prompt replies. All options provided. Quick solutions seen to. Home in Italy services before and while on trip were excellent.
Total peace and quiet, lovely property, amazing views, reliable service all through."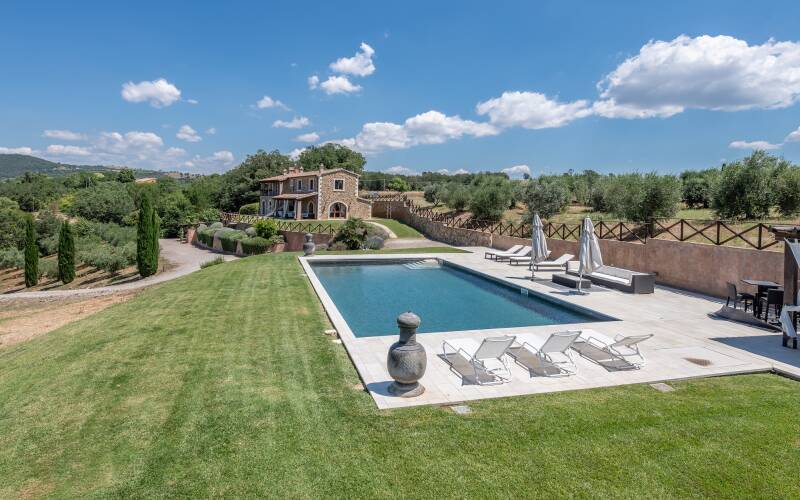 Ferrosa, Tuscany

MONTERELLO | Umbria | Chere T. | Canada
"Monterello in Umbria is a 5-star experience in every way. The house is located in beautiful woodland with not another building in sight, the house itself is a modern reconstruction of an old farmhouse which is conceptually strong, sensitively integrated into the landscape and beautifully detailed and appointed. The level of appointment does not stop at the building, it extends to every piece of crockery, cutlery, linen etc in the house, everything is perfectly considered and stylish. Our host was warm and helpful and the housekeeper went way beyond the call of duty in assisting us with everything we needed to make our stay a very special one."
VILLAS YOU MAY LIKE
---
chalet LD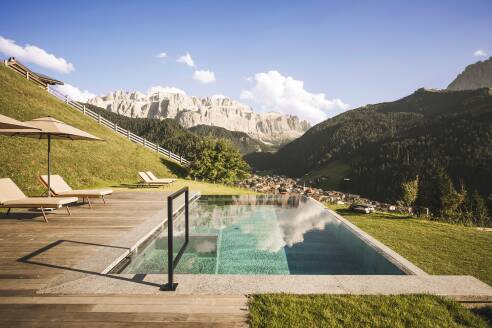 8
4
5
Italian Alps - Dolomites, val gardena
Price
On demand

---
chalet ali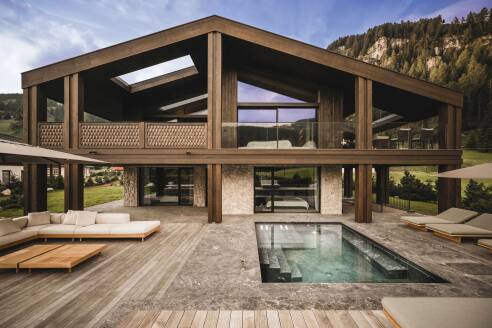 6
3
12
Italian Alps - Dolomites, ortisei
from
22,400
to
55,300
€ / week
---
villa maestrale
12
6
6
Sardinia, puntaldia
Price
On demand

---
villa venti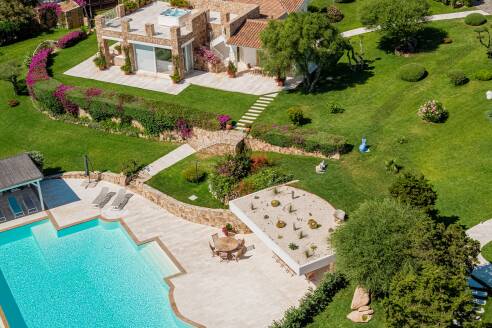 18
9
11
Sardinia, porto rotondo
Price
On demand

---
levante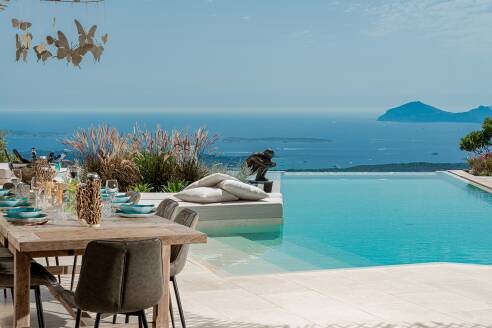 8
4
5
Sardinia, porto cervo
Price
On demand

---
villa rocce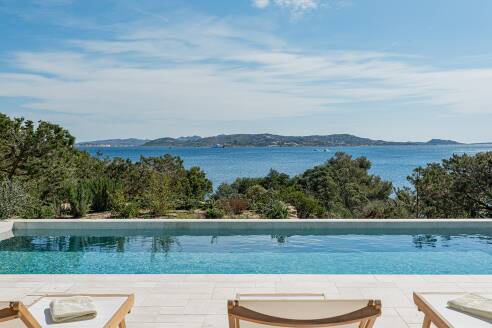 6
3
3
Sardinia, porto rafael
Price
On demand

---
grecale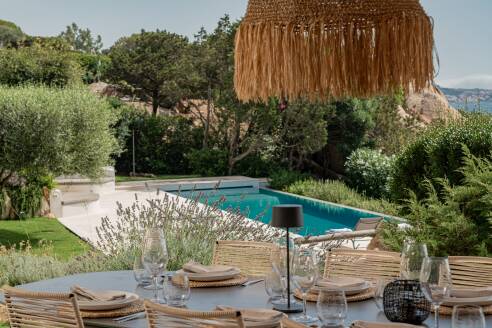 10
5
6
Sardinia, porto rafael
Price
On demand

---
tramontana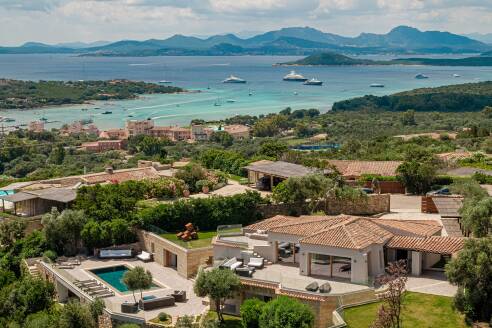 8
4
5
Sardinia, porto cervo
Price
On demand

---