Feb 3

2023
Luxury pet-friendly villas to rent in Italy
While planning your luxury vacation, finding a villa suitable for your four-pawed friends can be sometimes challenging but we take care of you and your loved ones. As we consider a pet as a family member, discover the best villas ready to welcome refined four-pawed guests. From luxury amenities to private gardens to run around, take a look at our exclusive catalogue of charming villas.
---
Pack your suitcase and a comfortable pet carrier - these dream destinations are waiting for you!
Arcelle | up to 12 sleeps
 Set on the border of Tuscany and Umbria, Arcelle is a lovely stone-built farmhouse surrounded by the enchanting countryside and a private swimming pool. With a top-to-toe renovation, building onto the original medieval walls to expose their beauty, this luxury property provides a rustic and authentic feeling as well as top-notch amenities. The spacious interior features original 19th Century oak beams for the ceilings, while stone fireplaces and old terracotta floors create a cosy and warm atmosphere.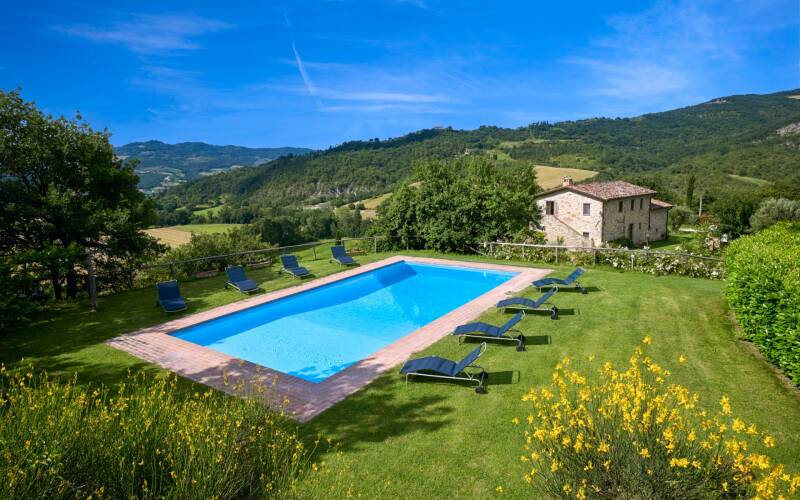 Arcelle
Peonia | 12 sleeps
 As one of the best rental options for families with children, this charming property immersed in the breathtaking Umbrian countryside is also a plus point for tennis lovers with a private court. Boasting idyllic views of this bucolic paradise. The 7.5-hectare fenced-in garden comprises the large main villa, a lovely guest house and an exclusive wellness area, boasting a steamy sauna and an indoor Jacuzzi bathtub for blessed relief.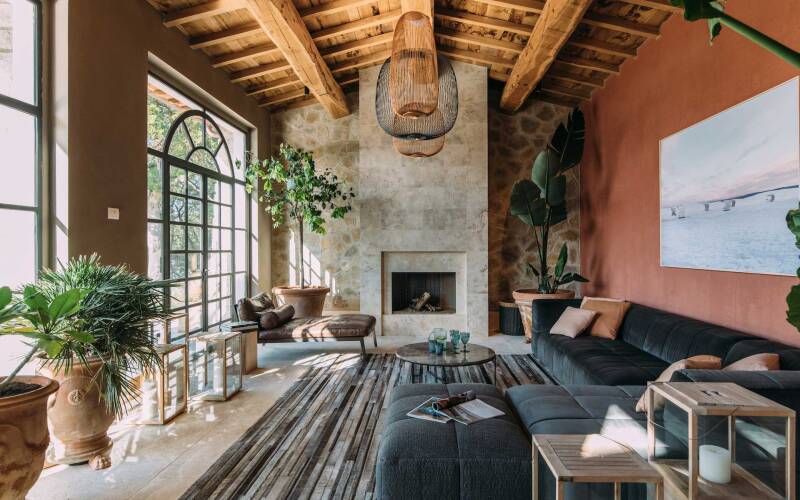 Peonia
Saracino | up to 15 sleeps
 Originally a 16th-century convent, The sixty-five hectares of private land surrounding the property is beautifully shaped by cypress trees at the entrance, olive trees and vineyards, lined among pleasant pathways that allow immersing in the sweetest nature Tuscan countryside can offer. The large porch facing the poolside is defined by arches, testifying to the antique fascinating structure, creating a modern layout of the outdoor spaces.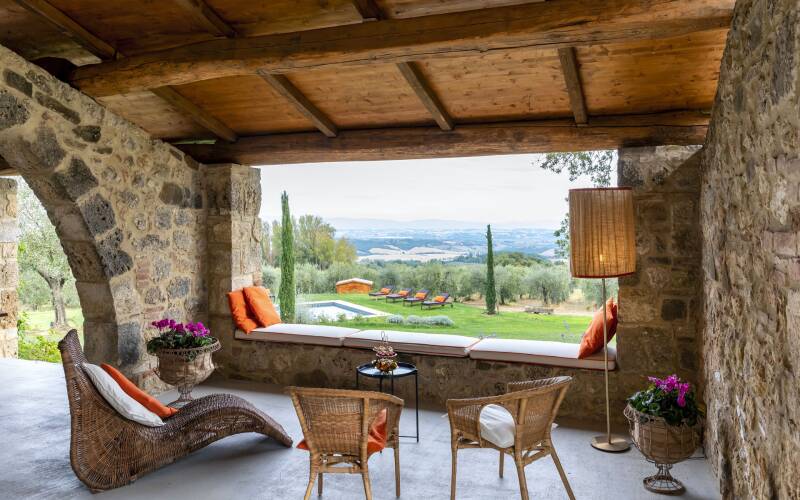 Saracino
Pizzi | 12 sleeps
 Dating back to the eighteenth century and surrounded by a beatific sense of peacefulness, this enchanting mansion boasts elegant rooms brimming with Apulian vibes.
 This unique and traditional estate features a fully equipped kitchen with wooden beams completed by a marvellous dining room, where the original stone of the internal walls, the exposed wooden beams, and the floor in chianche fill the interiors with a rustic and genuine character.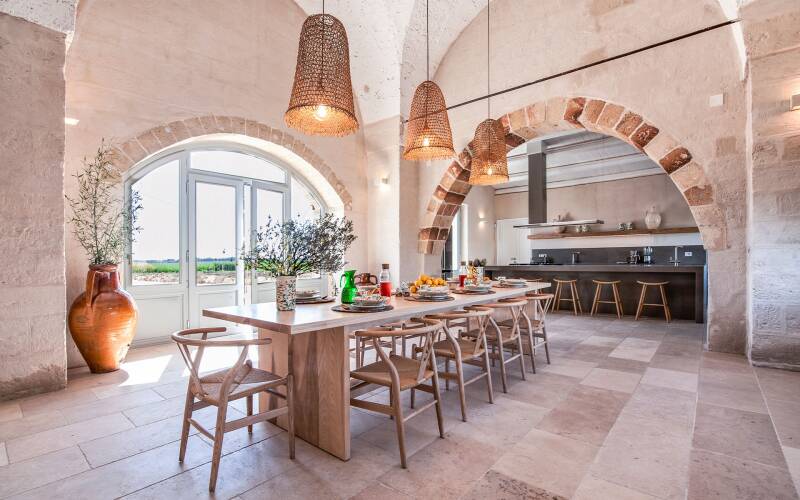 Pizzi
Merini | 8 sleeps
 Set on the border between Tuscany and Umbria, this stunning estate is ready to host refined travellers seeking relaxation amidst an unspoiled natural oasis. One of Merini's highlights is the sweeping view that comes with the property: punctuated by quaint medieval villages and outstanding vivid sunsets reflected by its waters, the Trasimeno Lake must be added to your bucket list. The breathtaking panorama provides its best at sunset when the warm light irradiates the house through the villa's large windows.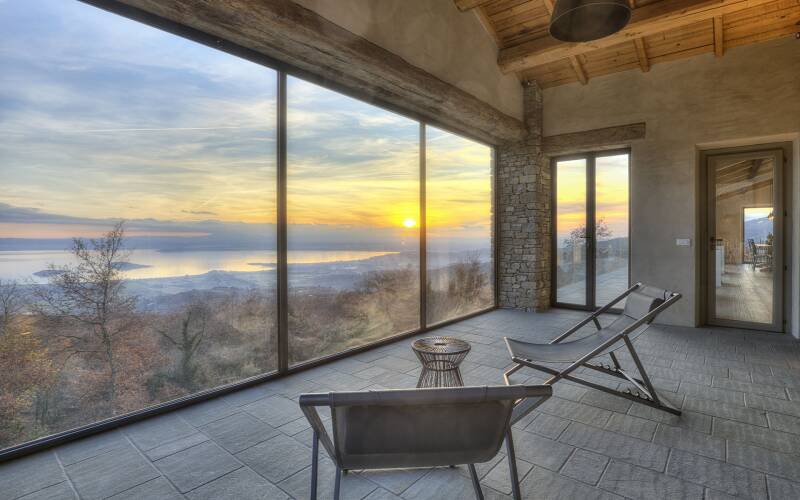 The best pet-friendly vacation is with Home in Italy!
 Take a look at our luxury properties ready to welcome your furry friends! From luxurious homes by the beach to large villas on the Tuscan or Umbrian hills, here is where to enjoy your stay in Italy without leaving your pets behind when you travel. To get away from the city, take your pet to one of Home in Italy deluxe villas on an adventurous holiday.
VILLAS YOU MAY LIKE
---
chalet ali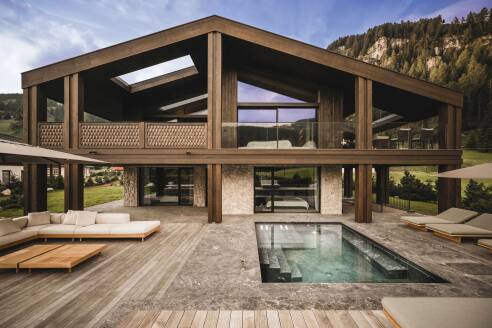 6
3
12
Italian Alps - Dolomites, ortisei
from
22,400
to
55,300
€ / week
---
villa maestrale
12
6
6
Sardinia, puntaldia
Price
On demand

---
villa venti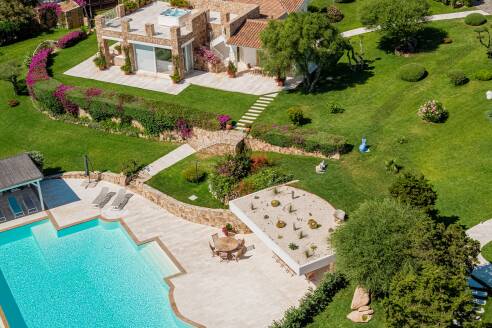 18
9
11
Sardinia, porto rotondo
Price
On demand

---
levante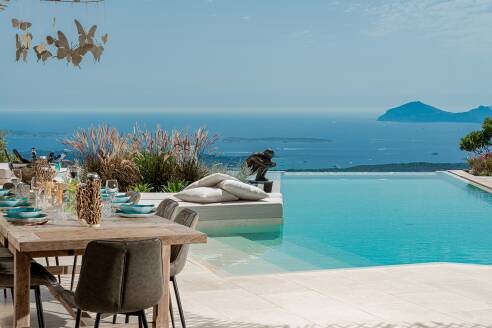 8
4
5
Sardinia, porto cervo
Price
On demand

---
villa rocce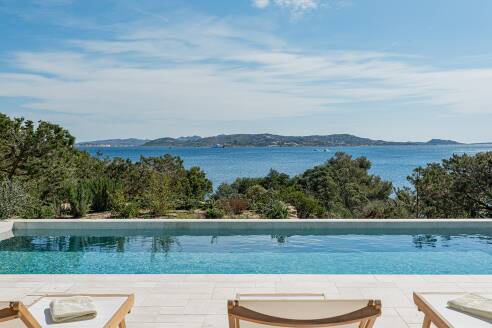 6
3
3
Sardinia, porto rafael
Price
On demand

---
grecale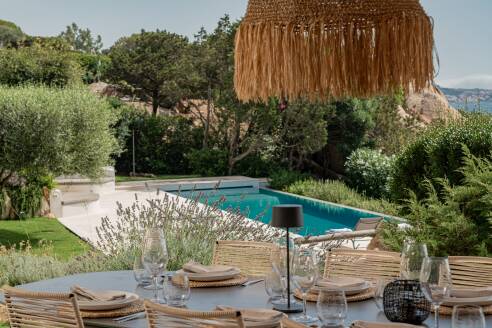 10
5
6
Sardinia, porto rafael
Price
On demand

---
tramontana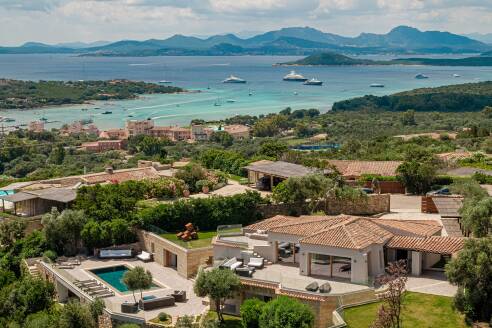 8
4
5
Sardinia, porto cervo
Price
On demand

---
libeccio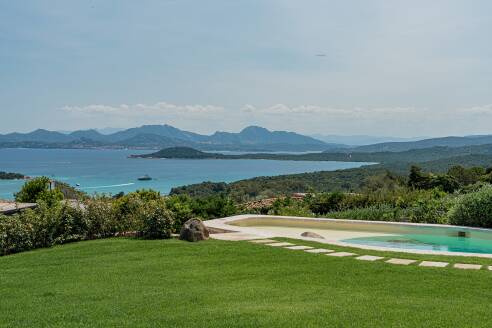 10
5
6
Sardinia, cala di volpe
Price
On demand

---