Aug 11

2023
What to experience in Puglia
Picture yourself in a tranquil oasis, surrounded by sun-kissed olive groves and the azure waters of the Adriatic Sea. Welcome to Puglia, the hidden gem of Southern Italy, where time seems to slow down, and every moment is an invitation to indulge in luxury and relaxation.
---
Nestled in the southeastern region of Italy, Puglia, also known as Apulia, boasts a rich history and breathtaking landscapes. This charming region is often overlooked by tourists, making it the perfect destination for those seeking an exclusive and intimate vacation experience. From the historic towns of Alberobello, with its enchanting trulli houses, to the mesmerizing coastal towns of Polignano a Mare and Otranto, Puglia offers a blend of cultural wonders and picturesque seascapes.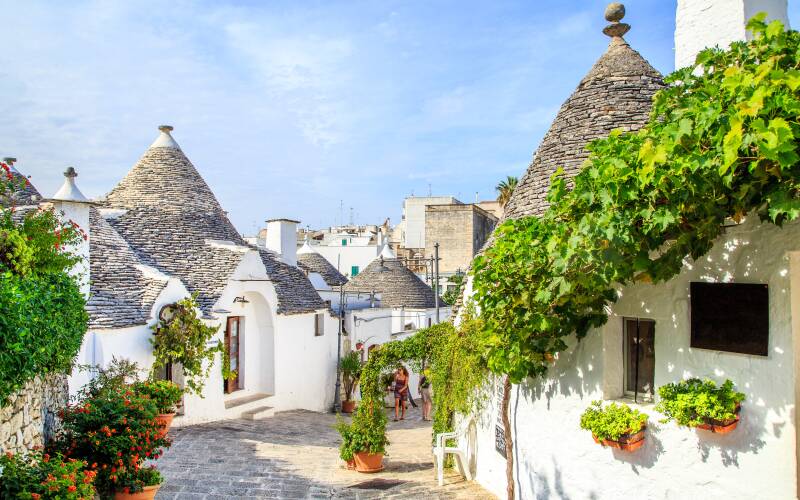 Alberobello
Exploring culinary delights
 If you're a food enthusiast and have a craving for authentic Italian cuisine, then Puglia should undoubtedly be on your gastronomic bucket list. Nestled in the southern region of Italy, Puglia, also known as the "heel of the boot," is a haven for culinary treasures that reflect its rich history and vibrant culture. From fresh seafood to hearty pastas, here's a glimpse into the culinary delights that await you in this picturesque Italian region. No culinary exploration of Italy is complete without savoring its pasta dishes. In Puglia, you'll find "orecchiette" – small, ear-shaped pasta – served with an assortment of sauces, often featuring locally grown vegetables and rich tomato-based concoctions. The "orecchiette con cime di rapa" (orecchiette with turnip tops) is a classic dish that embodies the region's flavors.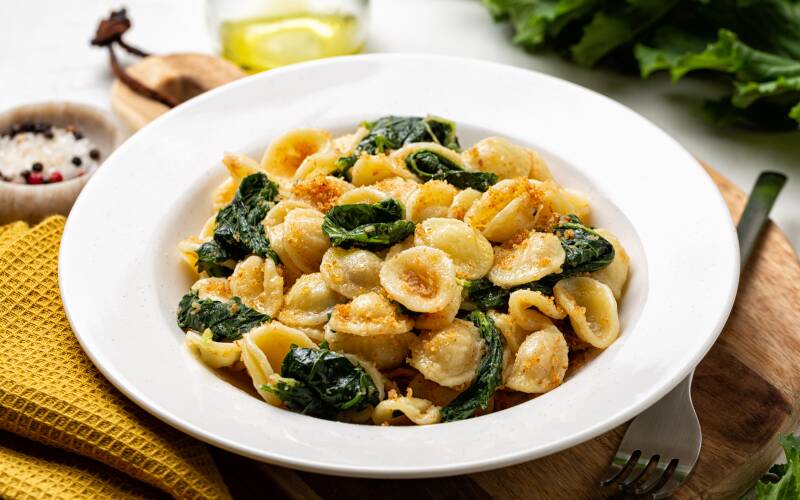 Orecchiette ''cime di rapa''
Breathtaking beaches
 Puglia boasts a coastline that seems straight out of a postcard. From the rugged cliffs of Polignano a Mare to the pristine sands of Salento, there's a beach for every mood. Dive into the azure waters, bask under the warm sun, and let the gentle waves wash away your worries.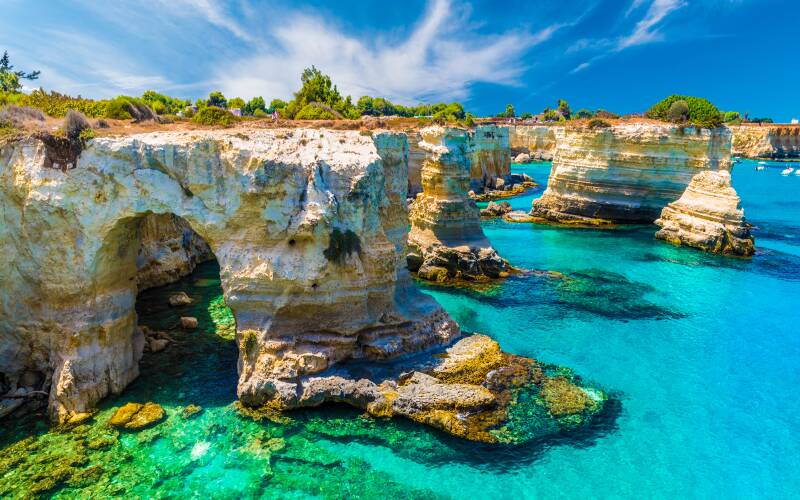 Torre Sant'Andrea, Salento coast 


 Wine tastings
 Indulge in Puglia's rich wine culture by embarking on a wine tasting journeys. Visit local wineries and savor the robust flavors of regional wines like Primitivo and Negroamaro. Engage in conversations with passionate vintners who will share the art and science behind each bottle, and pair your wines with locally produced cheeses and cured meats.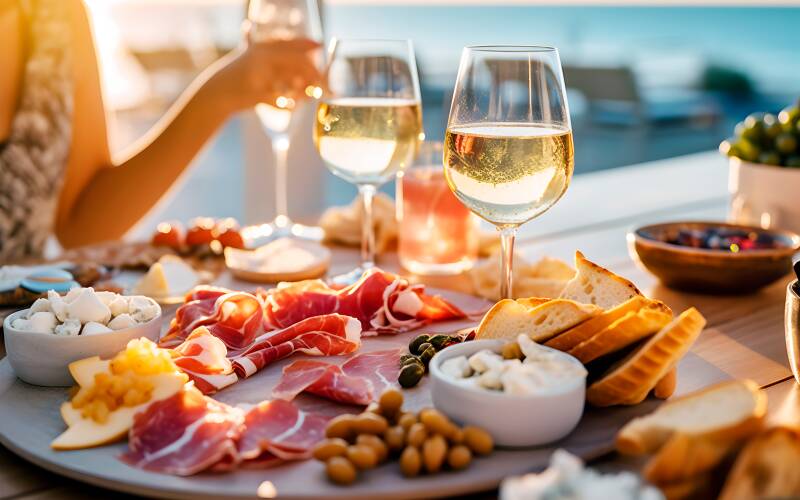 Italian aperitif with local products 

Cycling through olive groves
 Puglia's idyllic countryside is adorned with endless olive groves and vineyards, making it a perfect destination for cycling enthusiasts. Pedal your way through the scenic landscapes, passing ancient olive trees that have witnessed centuries of history. Explore the Valle d'Itria region on two wheels, encountering charming villages and panoramic vistas along the way.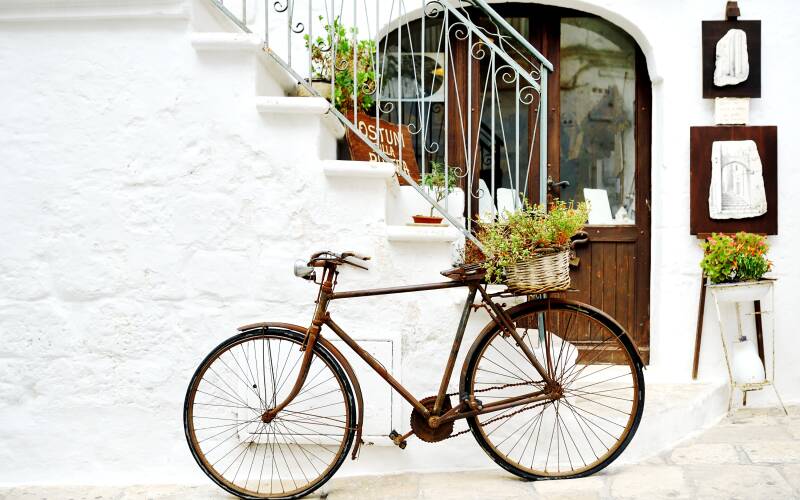 bike tours 
 
 Enjoy sunset serenity
 As the day comes to a close, find a serene spot to witness the stunning Puglian sunsets. Whether you're perched on a cliffside, sipping wine on a terrace, or lounging on the beach, the hues of orange, pink, and gold painting the sky will leave you in awe.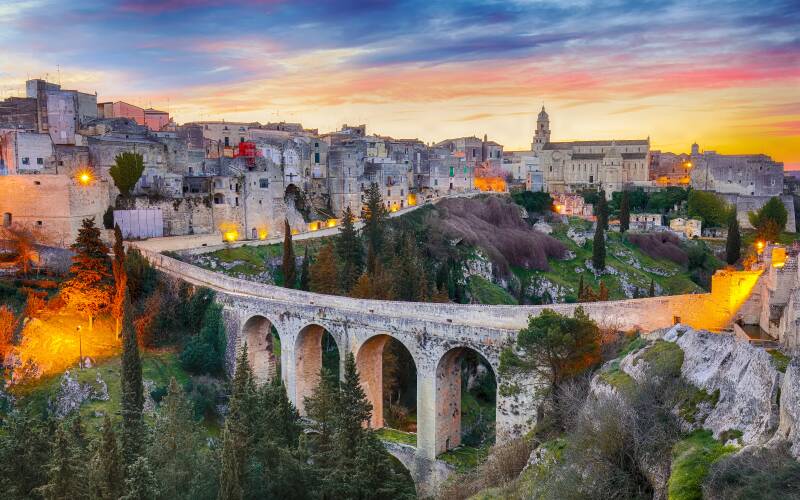 Gravina in Puglia
Luxury villas for rent in Puglia
 When it comes to pampering yourself during a vacation, a private villa with a swimming pool is the epitome of indulgence. Imagine waking up in your sumptuous bedroom, stepping out to a sunlit terrace, and taking a refreshing dip in your private pool. The tranquility and exclusivity of a villa offer a level of privacy that is unparalleled, allowing you to truly unwind and savor every moment. Puglia boasts an array of luxurious villas that cater to the most discerning travelers.


VILLAS YOU MAY LIKE
---
trullo poderi
10
5
5
Puglia, locorotondo
Price
On demand

---
riga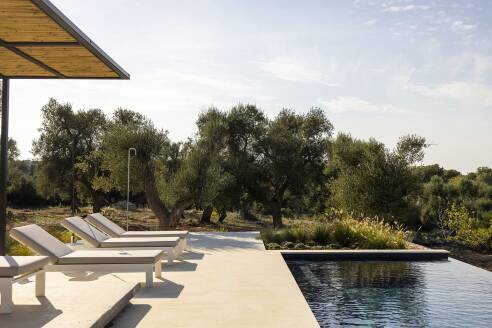 6
3
4
Puglia, ostuni
from
4,400
to
10,400
€ / week
---
eclisse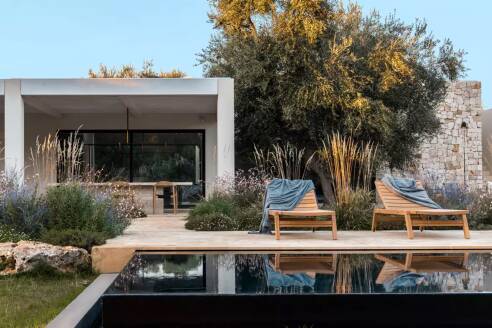 6
3
5
Puglia, ostuni
from
5,500
to
8,740
€ / week
---
villa vite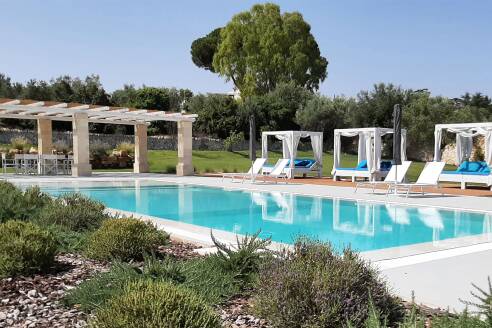 12
6
8
Puglia, Polignano a Mare
from
7,050
to
14,900
€ / week
---
opera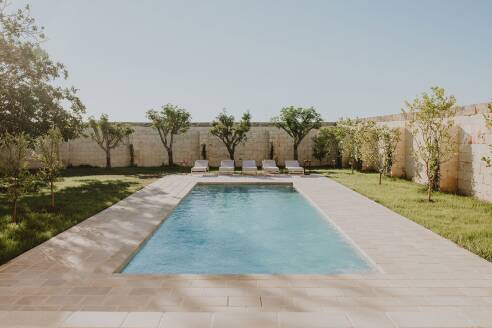 8
4
2
Puglia, nardò
from
6,000
to
12,250
€ / week
---
donna di fiori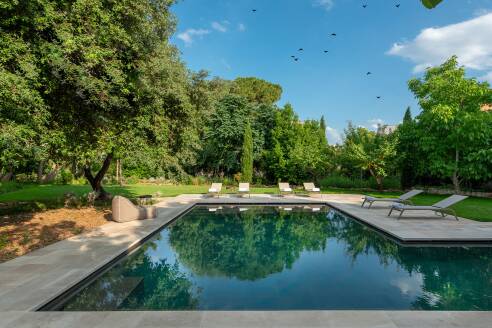 12
6
9
Puglia, sava
from
14,650
to
19,900
€ / week
---
pepe verde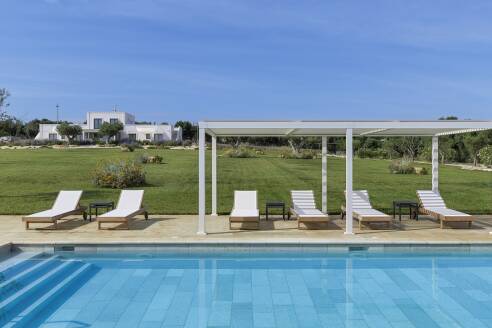 10
5
9
Puglia, polignano a mare
from
8,350
to
19,350
€ / week
---
orsa maggiore
10
5
5
Puglia, carovigno
from
12,150
to
21,250
€ / week
---