Jan 11

2018
What are the best veg restaurants in Italy?
Vegan Italy states: "According to the Eurispes report, every week in Italy 6,000 people become vegans".
---
Talking about vegans and numbers: 3% of the population is vegan, 6% of the population no longer eats meat or fish, therefore they are vegetarians, and 3% rejects all animal products.

Eurispes is a private institute that conducts studies and researches on behalf of companies, public and private entities, and it publishes the Report Italia every year, an analysis on the state of politics, economy and Italian society.
The new factor, in addition to the decisive growth, is represented by the decrease of vegetarians in favor of the vegan group.
This is a clear sign of the rising awareness on the exploitation of animals at all levels of food production. The awareness is rising also thanks to the constant work in spreading information on the reality of the breeding farms and what lies behind the production of milk, eggs and derivatives.
A question of great cultural centrality, but in particular - and consequently - a gastronomic challenge that many restaurateurs, for ethical or commercial reasons, can not ignore.

In recent years, in the wake of Pieter Leemann (restaurant Joia in Milan), restaurants and pastry shops dedicated to a healthier and more conscious lifestyle spread everywhere in the peninsula,.
Sushi lovers have become vegetarians thanks to the avocado, states Repubblica, pasta is dressed only in three different ways (oil, butter and parmesan and ragu sauce), arancini are made with pistachios. There even exists the "Roman Vegorino".
Vegan cuisine seminars have become famous thanks to chef Simone Salvini, author of "Viaggia Vegan" together with the non-profit association Food Vibration. Viaggia Vegan is the first Italian guide for those who follow the cruelty-free diet made up of only veg structures; the itinerant school Organic Academy has hundreds of applications on the waiting list.
You can call it fashion, but the veg people will talk about more awareness. In any case, Italy is now the third European country with the largest number of veg restaurants, preceded only by Germany and England.

If you have planned a vacation in Italy in a luxury villa fully staffed or just self-catered, but you do not want to go out for dinner and you are veg, don't worry! There is a place for you.
Here are some examples:

Crepapelle, Florence
In this Florentine restaurant, you can experience veganism in the street version: crèpes, kebabs, sandwiches, panzerotti, even fried dishes (there are Buffalo wings made with cauliflower with barbecue sauce!). There is not even the shadow of animals or their derivatives, yet there is an appreciable attempt to reinvent the concept of 'sad kitchen 'and make it more appealing also by that type of clientele that does not disagree with the greasy and grimy (green version of course).

Apriti Sesamo, Parma
The Parma temple of Veg quotes Alì Babà, but instead of the 40 thieves, there are 20 years of experience in a field that has made a relatively recent boom. Sesamo has begun its journey from a bioenergetic restaurant (as Antonella and Mimmo define it), and today it is a well-established reality that is based on strictly organic food, curated recipes, great variety.
A takeaway menu is dedicated to the veg-lazy people who prefer the home table, while for dinner (during weekends) there is a tasting menu to bring the seitan world even closer to the most skeptic ones.

Il Margutta Ristorarte, Rome
For the most convinced vegetarians, this place is not a novelty, since Margutta is alive and active since '79. And during these 30 years it has been refined, strengthened and embellished and it has now to become a gem for gourmet vegetarians and for refined vegans. The "light gourmet" version of vegetarian, vegan (and raw in some cases) dishes offered in the several evening tasting menus are also food for the eyes. The one to Instagram straight away!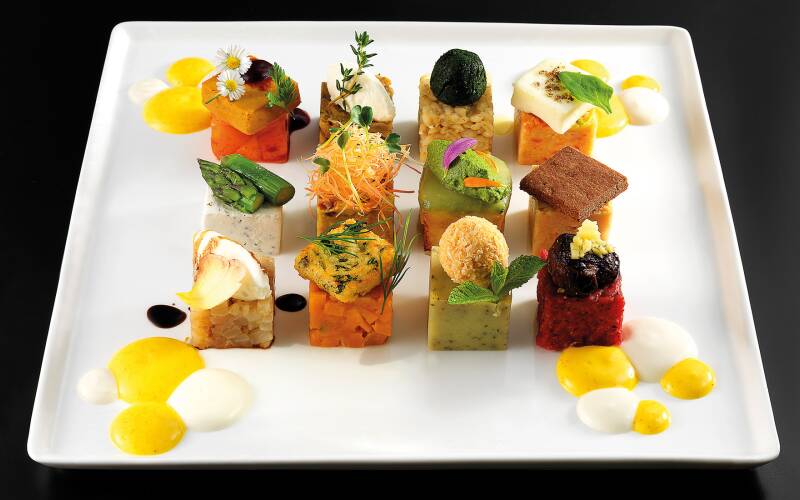 Ops!, Rome
 Fast formula with no waste. It is a vegan buffet that is rich and always different, to choose according to cravings and mood and pay by weight. Nothing too elegant, just a place where the quality and quantity of choice are the real added value. Together to the chef's name Simone Salvini, who publishes veg books for Mondadori and that, besides being an expert in the kitchen, has a PhD in Psychology. Thoughtful dishes, right?
If you are looking for a luxury apartment in Rome, click here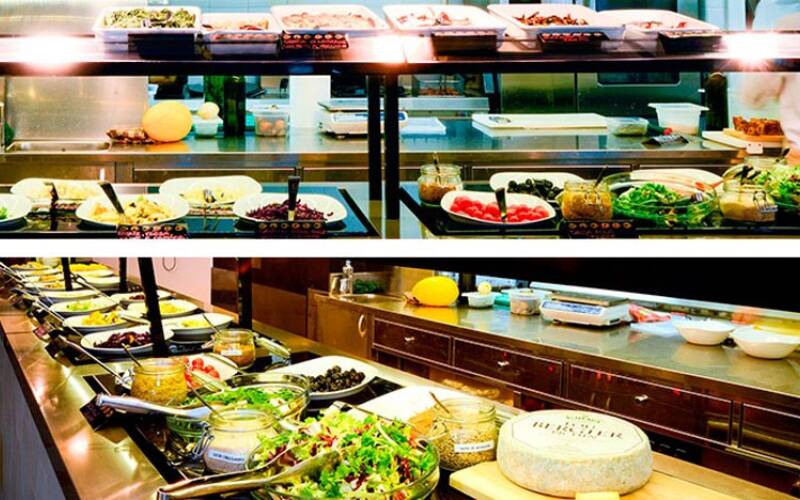 Suribachy, Catania
Biological, vegan, whole. Suribachy's cuisine in Catania has now become a habit for the vegan and vegetarian Sicilians, but if you happen to be around you should try it even as a tourist. I know that avoiding the fish in Sicily could be a deadly sin even just for one meal. However, even island vegetables are not bad, right? They also offer a good selection of Sicilian organic wines.
Find here our selection of luxury villas in Sicily.

Mantra Raw Vegan, Milano
Only a few steps away from Joia there is a gem of raw vegan cuisine.
Fantasy and originality (with the double vegan and raw bond) not that ordinary, and yet they succeeded by offering a varied and detailed menu, with unexpected lyrical peaks and tons of macadamia. Beverages and cocktails (including alcoholic saké drinks), juices and centrifuges to accompany the whole. An experience recommended also to the most skeptical ones.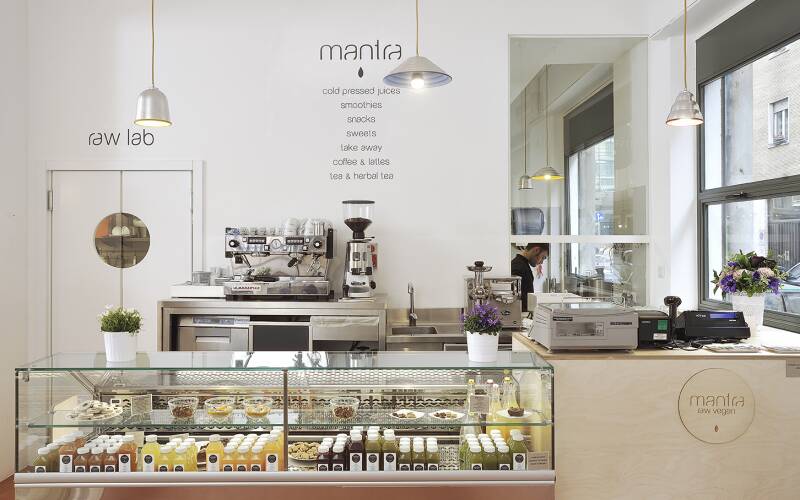 Joia, Milan
The first vegetarian restaurant to enter the magical world of the Michelin Guide and with very high bills. Here the natural cuisine has a philosophical and researched touch.
It has now become a pilgrimage destination for vegetarians and vegans in the luxury mood. It is possible to feel the mysticism of Peter Leemann, born in Switzerland, but an oriental guru in his spirit.



VILLAS YOU MAY LIKE
---
dragonella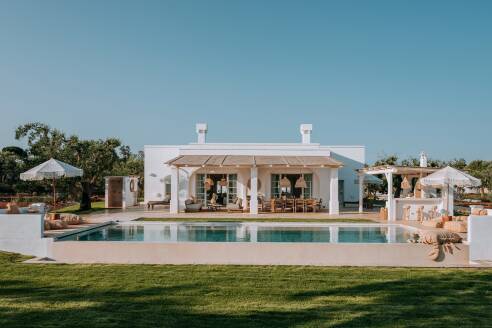 6
3
3
Puglia, Ostuni
Price
On demand

---
viola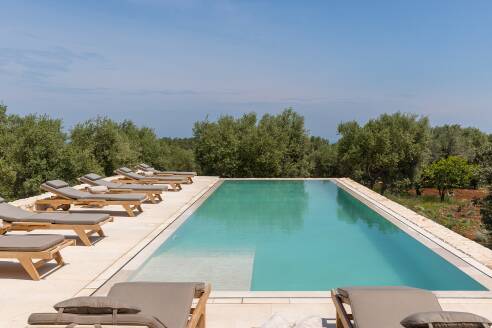 8
4
5
Puglia, Ostuni
from
10,000
to
18,000
€ / week
---
pallade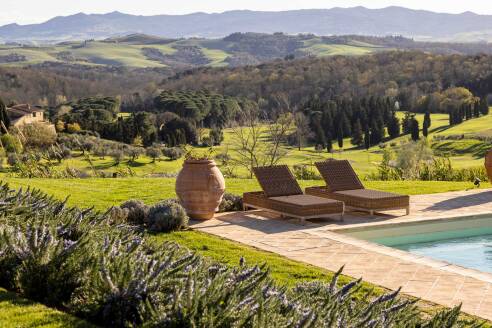 14
7
6
Tuscany, Castelfalfi
Price
On demand

---
aura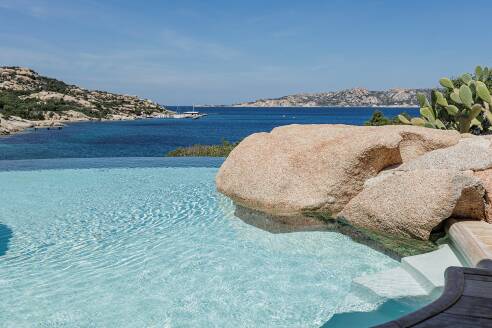 6
3
4
Sardinia, Porto Rafael
Price
On demand

---
dama quattro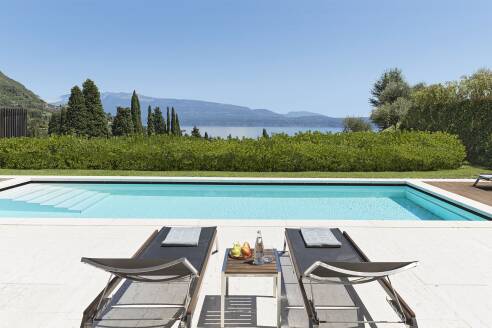 6
3
5
Lake Garda, Salò
Price
On demand

---
paula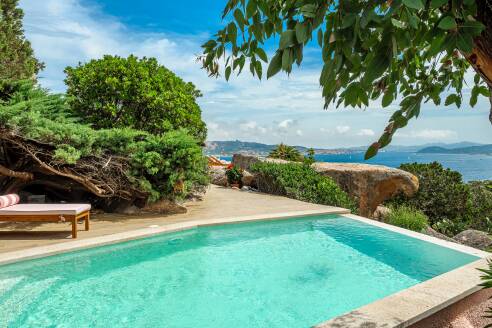 6/7
3
3
Sardinia, Porto Rafael
Price
On demand

---
chalet sambuco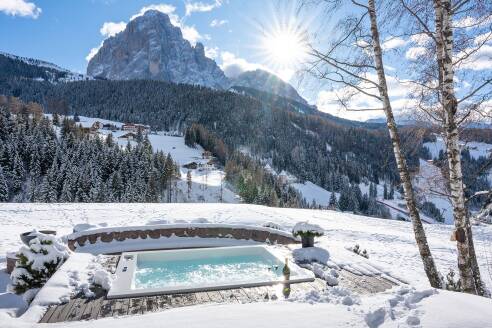 10
5
6
Italian Alps - Dolomites, Ortisei
from
14,900
to
27,900
€ / week
---
villa perline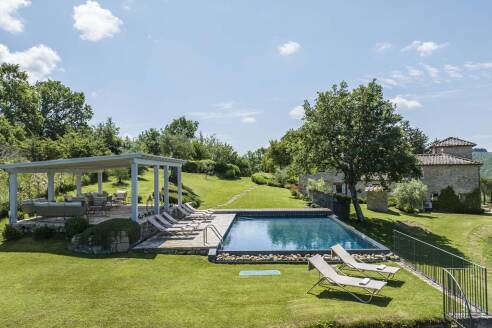 10 • 14
7
8
Tuscany, Gaiole In Chianti
Price
On demand

---