Feb 18

2020
At walking distance from Pienza
World Heritage Site (Unesco) together with the whole Val d'Orcia, Pienza is the best-known center of the Val d'Orcia
---
World Heritage Site (Unesco) together with the whole Val d'Orcia, Pienza is the best-known center of the Val d'Orcia and is famous as the city of Pope Pius II, who wanted to transform his humble birthplace in an urban-architectural jewel, contrasting it with Siena, the city that had marginalized his family.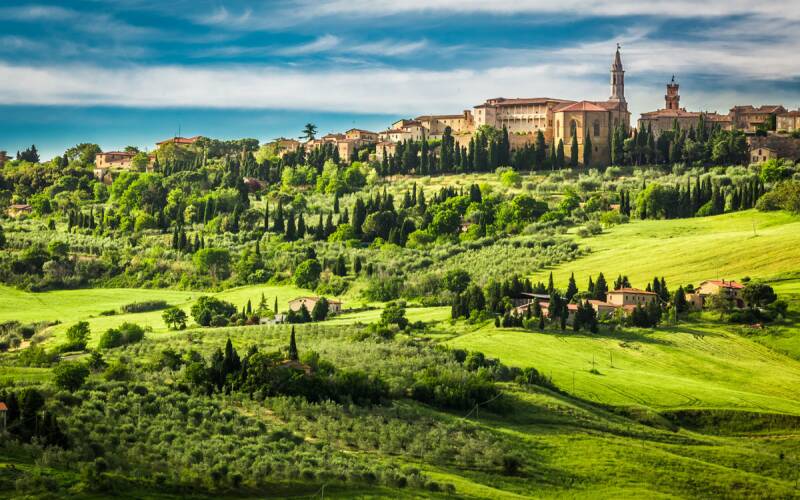 view over Pienza
The renovation of the town was entrusted to the architect Bernardo Rossellino, who in just four years, created its harmonious appearance admired by visitors from all over the world.
It is located about 20 minutes by car from Montepulciano and 20 km from Montalcino, south of Siena, in the beautiful region of the Val d'Orcia, an area of Tuscany, belonging to the territory of Siena where nature, art and history create a unique landscape.
Driving along the quiet country roads by car, wavy hills, ancient villages, vineyards and towers appear at every turn.
Pienza lies in a truly strategic position, perched on top of a hill, overlooking the whole Val d'Orcia with a breathtaking view.
The harmonious whole of this Renaissance city combines its well-proportioned forms, with the sinuosity of the surrounding landscape, which makes it a wonderful setting. With its spectacular panoramas, its villages and rustic architecture of the past, the area of Siena and its surroundings has been the ideal location for many films and television productions, and the setting for action-packed stories, wars and romantic classics.
Pienza is an excellent starting point to enjoy the Val d'Orcia, where you can visit Montalcino and San Quirico d'Orcia, while Montepulciano is located to the east.
Bagno Vignoni is famous for its thermal springs, Radicofani for its castle.
In our selection of luxury vacation villas, the closest to Montalcino is Lucina.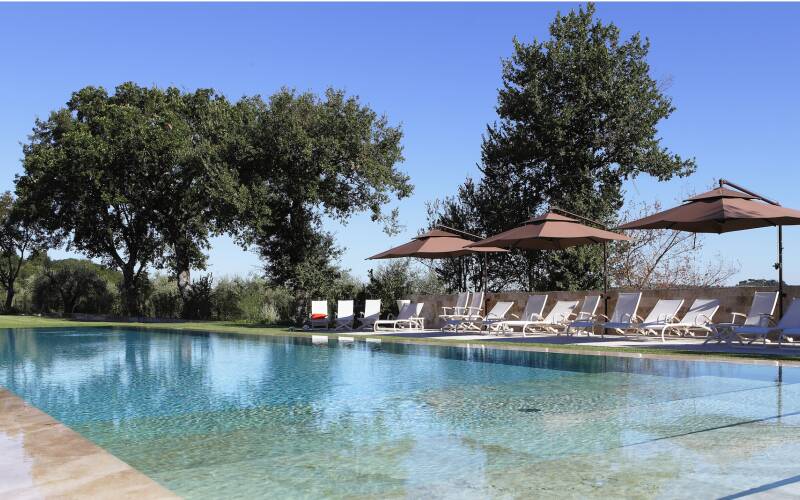 Travertino, located in Sarteano
Near Sarteano you will find Tenuta Cipressi, one of the largest villas for rent of the area (13 bedrooms).
A smaller one, but still very comfortable, is an extraordinary contemporary villa: Travertino.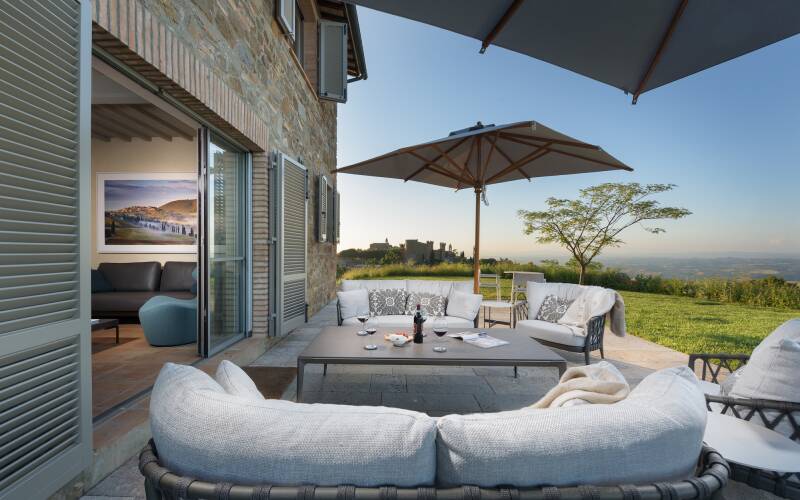 Lucina, located in Montalcino
In the nearby of Radicofani, you can have a wonderful vacation in our villa Faggeto.
VILLAS YOU MAY LIKE
---
villa monteca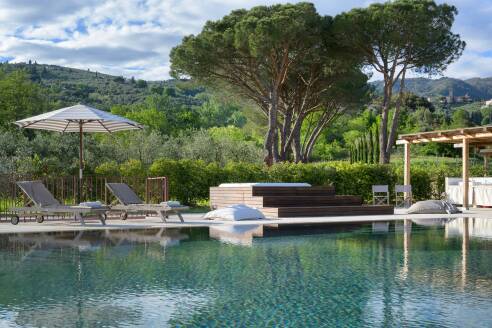 12
6
6
Tuscany, Montecatini Terme
Price
On demand

---
pallade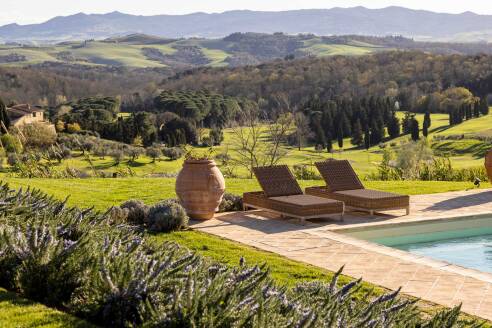 14
7
5
Tuscany, Castelfalfi
Price
On demand

---
villa perline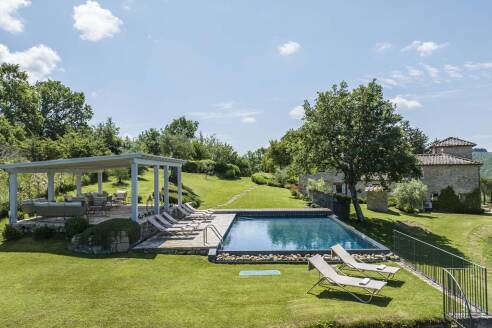 10 • 14
7
8
Tuscany, Gaiole In Chianti
Price
On demand

---
badia
16/22
8
9
Tuscany, Casole D'Elsa
from
30,000
to
64,800
€ / week
---
ottavia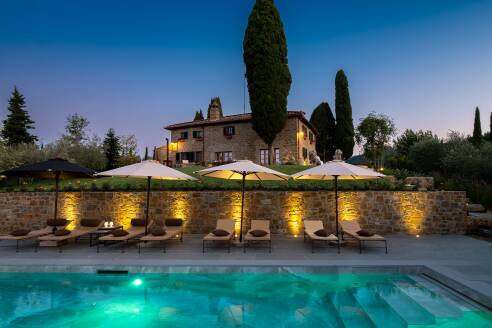 8/10
4
5
Tuscany, Gaiole In Chianti
from
13,500
to
16,900
€ / week
---
nuvole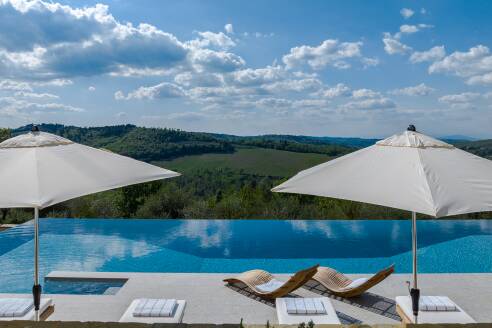 14
7
9
Tuscany, Panzano In Chianti
from
30,000
to
37,000
€ / week
---
villa lino
10/12
5
7
Tuscany, Tavernelle Val Di Pesa
from
25,000
to
27,500
€ / week
---
villa magenta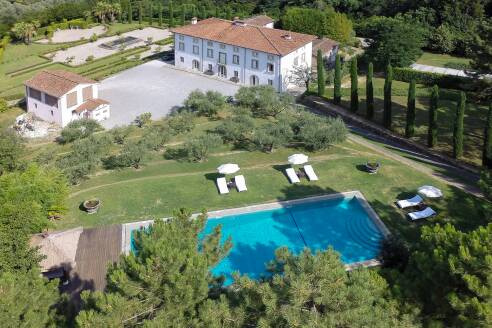 14
7
8
Tuscany, Capannori
from
18,500
to
26,650
€ / week
---