Oct 25

2022
Truffle hunting. Tracking the black gold through central Italy
During your villa stay, we strongly suggest you discover the genuine taste of Italian cuisine starting with truffle, one of the most precious products in our country. Whether you are a truffle expert or simply looking for new adventures and gourmet tastes, truffle hunting is an opportunity you don't want to leave out from your vacation.
---
A true gem to taste.
 The intense flavour and at the same time its unmistakable delicacy have made truffle a sophisticated and gourmet ingredient, ideal for refined palates. This exquisite product comes indeed at a high price: in 2021 a kg of white truffle was auctioned for 103.000 euros.
 There must be a reason why truffle, world-wide acclaimed for its rarity and value, is also known as black or white gold according to its colour.

 What is the best time of the year to go truffle hunting?
 To truly make the best out of this adventure, there are specific times during the year when it is most likely to find a treasure in the woods. Although the rarity of this gem makes it hard to discover it for sure, choosing the right season will enhance your possibilities of victorious hunting.
 Regarding white truffle, its winter version can be found especially between October and early January, while the summer season begins at the end of January and it lasts until April.
 On the other hand, the winter black truffle season follows a different calendar, starting from November until March. The summer season for black truffles runs between May and September.
 Take note of these special periods to have more chances during your truffle hunt!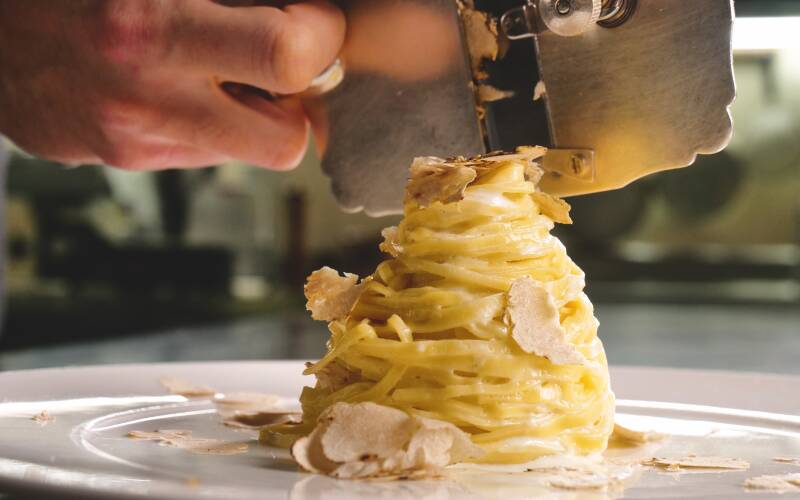 Our favourite villas to enjoy a truffle hunting experience.
Find out about the best places to go truffle hunting with our selection of prestigious Italian luxury villas for rent in the area to enjoy this unique experience.

Umbria, Baschi.
Choose our modern luxury villa for rent La Sapienza for your vacation in Italy. Surrounded by bushy-green groves and cypress-lined hills, an expert guide will lead you through the woods, teaching you all of the secrets about this food delicacy. Prepare to live authentic emotions along a journey that will tell you about the ancient and noble art of "truffle hunting and quarrying", recognized as an Intangible Cultural Heritage of Humanity of Unesco. Take deep breaths in the woods, get in touch with nature and dedicate yourself to the exploration of the grounds, led by truffle dogs.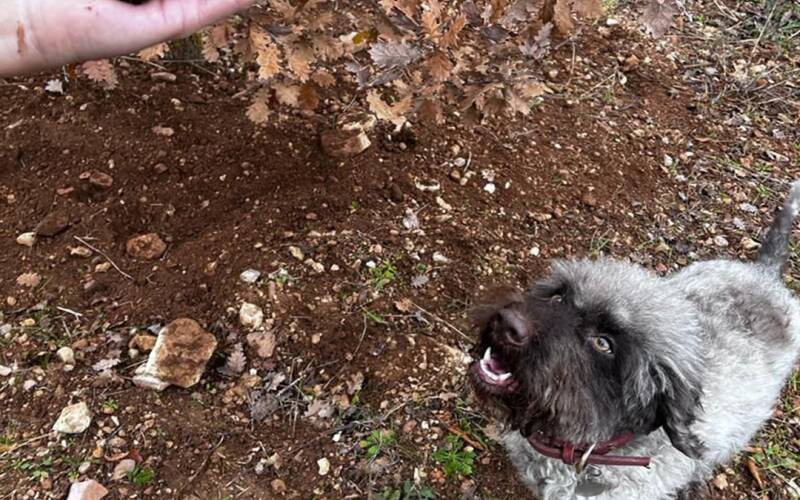 More about La Sapienza.
 Perched in the rolling Umbrian hills, La Sapienza is a contemporary villa immersed in the idyllic green heart of Italy, offering privacy while not being too remote. The infinity pool, immersed in nature, overlooks the bucolic landscape. The pergola is the ideal setting to dine at alfresco while enjoying the breathtaking views. La Sapienza, with its easy flow between indoors and outdoors, is the perfect villa for those seeking a relaxing vacation amidst the natural beauty of Umbria while enjoying the comforts of high-end accommodation.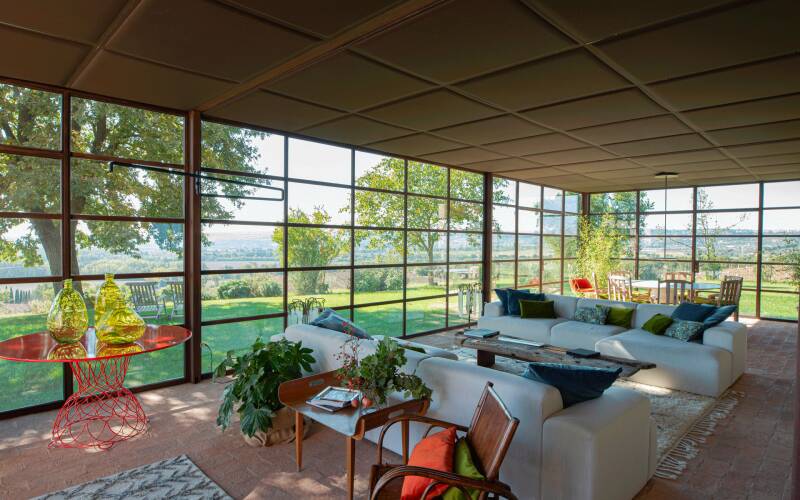 Tuscany, Pienza.
For the guests staying at villa Faggeto, the experience begins with an introduction to the world of truffles in a farm restaurant near Siena. The hunt starts from there, always led by their truffle expert who will tell you about black or white truffle, depending on the season. The activity takes place in the forest and is then followed by a complete lunch at the farm to enjoy some truffle main dishes.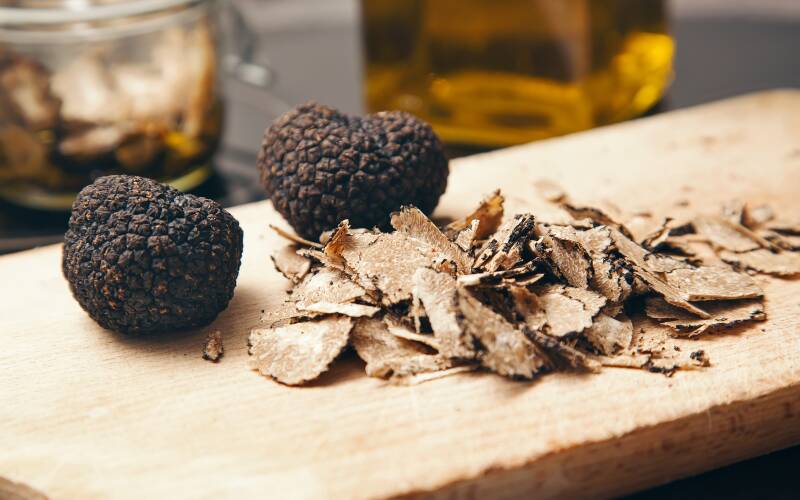 More about Faggeto.
 Set on a hillside overlooking the Tuscan hills, this villa offers every comfort: from the pool and the carpet-surfaced tennis court to the pool house featuring a sauna. The Val d'Orcia is a wonderful area, due to the protection of the natural beauty of its enchanting landscape, also recognised as a Unesco World Heritage Site.
 Faggeto is the ideal villa to enjoy silence and nature, where you are simply surrounded by gently rolling green hills and a real sense of peace reigns supreme.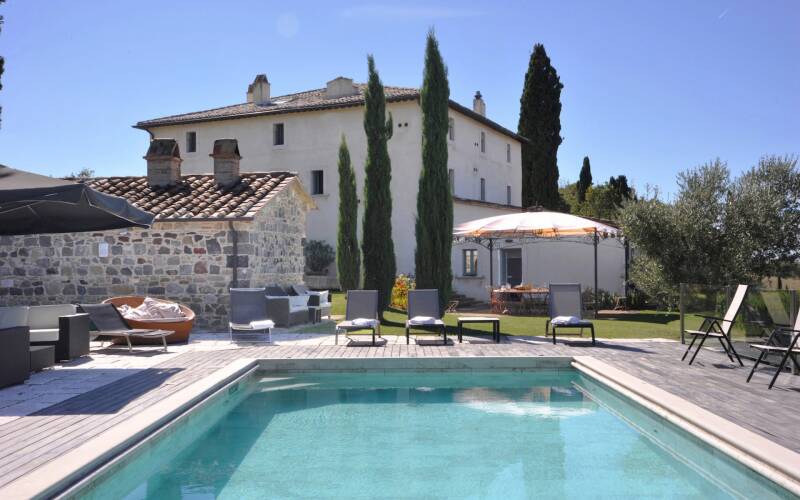 Umbria, La Bruna.
Stay at the newly renovated estate villa Carmela for your authentic Italian vacation. With a terrific landscape from the hills in the valley of La Bruna, you will be accompanied by a truffle hunter and an English-speaking guide to the discovery of the authentic Umbrian taste. The final degustation includes a selection of truffle-inspired dishes matched by the local sommelier to the estate wines. The tasting is enriched by a detailed description of wines and food.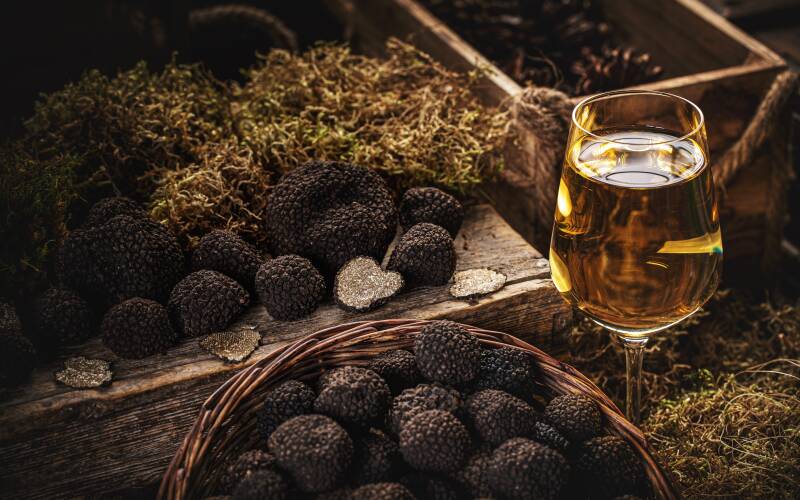 More about Carmela.
Set at the foot of Monte Tezio, in a protected valley of the Umbria region, Carmela was formerly a church immersed in the greenery of a once abandoned valley. This villa has now been converted into a luxury family villa for holiday rentals. About half an hour by car to Tuscany, the position of Carmela is perfect to explore both Umbria and Tuscany. A holiday at Carmela is perfect for all those seeking relaxations in the lush nature of Umbria, Italy's most fascinating and sacred territory.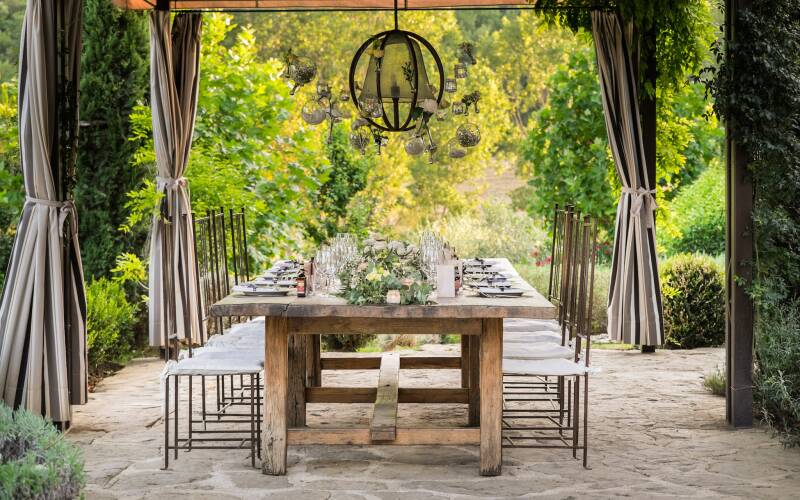 A delightful taste for refined palates.
Truffle hunting is a must to enjoy the found treasure with a luxurious truffle degustation as a rich reward. Definitely, a gastronomic and limited experience that will make your vacation a memorable and polished one. Choose the best villa to pamper yourself with this extraordinary experience. We can help you book the perfect vacation according to your every need.
 Contact us and our team will gladly give you a detailed description to find out the best match villa. We guarantee an all-around and fascinating experience designed just for you.
 To find out more about high-quality delicacies, visit Fine Italian Food and Wine. Their refined culinary products and luxurious products will accompany every special meal during your villa stay.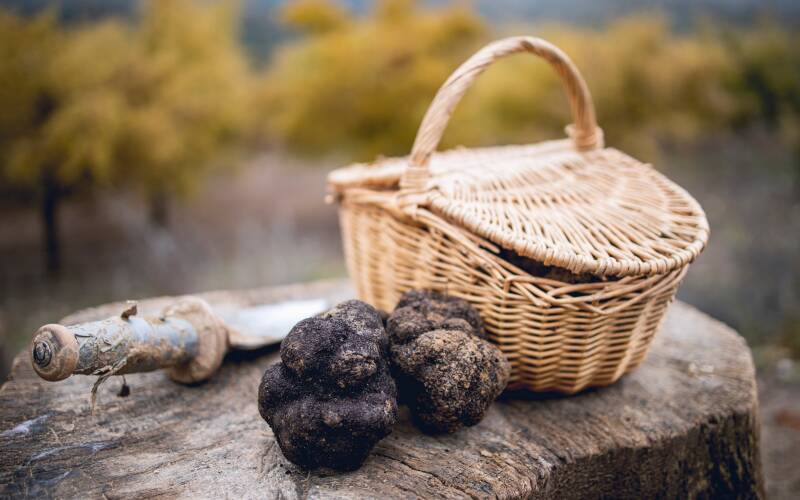 VILLAS YOU MAY LIKE
---
polvere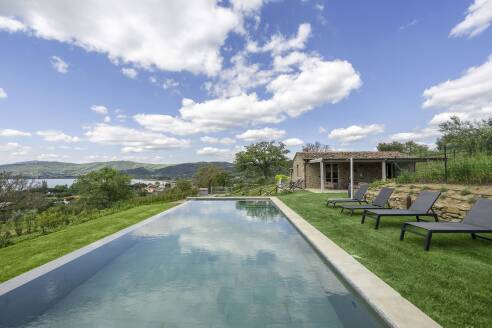 6/7
3
4
Umbria, Lake Trasimeno
from
5,100
to
7,250
€ / week
---
sofi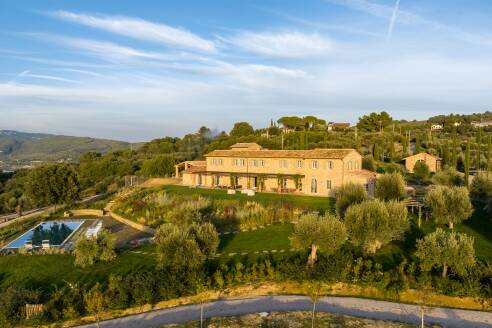 16
8
11
Umbria, Lake Trasimeno
from
28,750
to
35,000
€ / week
---
verdementa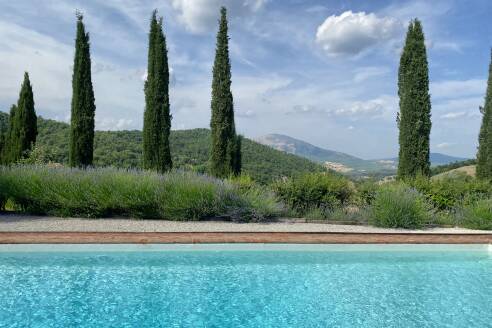 8/9
4
5
Umbria, San Giovanni Del Pantano
from
5,750
to
7,900
€ / week
---
villa mastino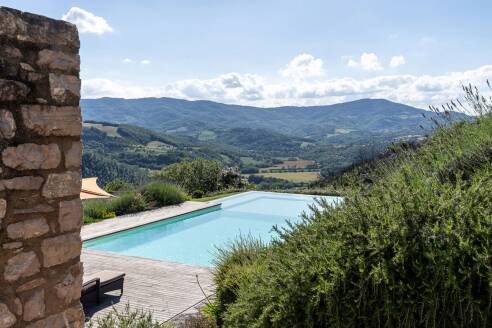 14
6
7
Umbria, Pierantonio
from
17,500
to
19,200
€ / week
---
fiordaliso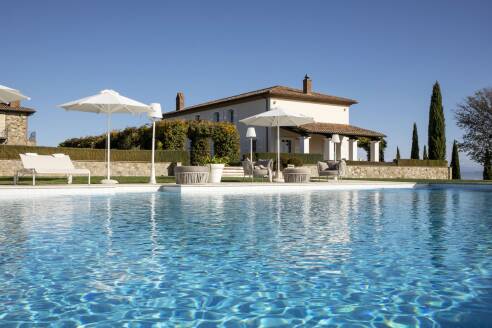 12
6
7
Umbria, San Venanzo
from
8,900
to
23,900
€ / week
---
nido zen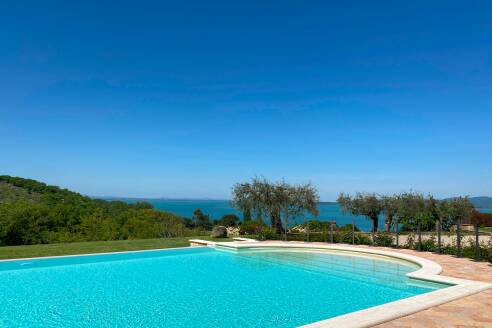 10
5
6
Umbria, Lake Trasimeno
from
10,450
to
15,550
€ / week
---
la bianca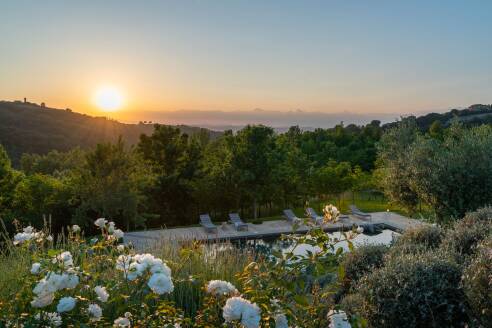 8/10
4
6
Umbria, Collazzone
from
6,700
to
8,200
€ / week
---
la sapienza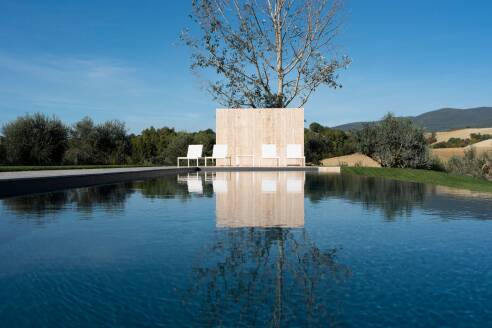 8
4
7
Umbria, Baschi
from
7,000
to
10,400
€ / week
---