Mar 9

2023
The getaway guide to discover Lake Como in 2023
For discerning travellers seeking an Italian vacation in a peaceful oasis with breathtaking lake views, Como is the ultimate destination for a blissful escapade. Its unique charm lies in the charming villages by the calm body of water, which beauty has inspired poets and artists since ancient Roman times.
---
Exploring peaceful villages
 Grab a map and wander around the small villages on the shores of the lake and breath the local culture and unique identity of each one! Located on the eastern shore with a picturesque panorama, Varenna is acclaimed to be the most typical and blissful town in the area. While visiting this oasis of tranquillity, make sure to visit the medieval fortress Castello di Vezio and Villa Monastero, once conceived as an antique monastery and later converted into a patrician residence.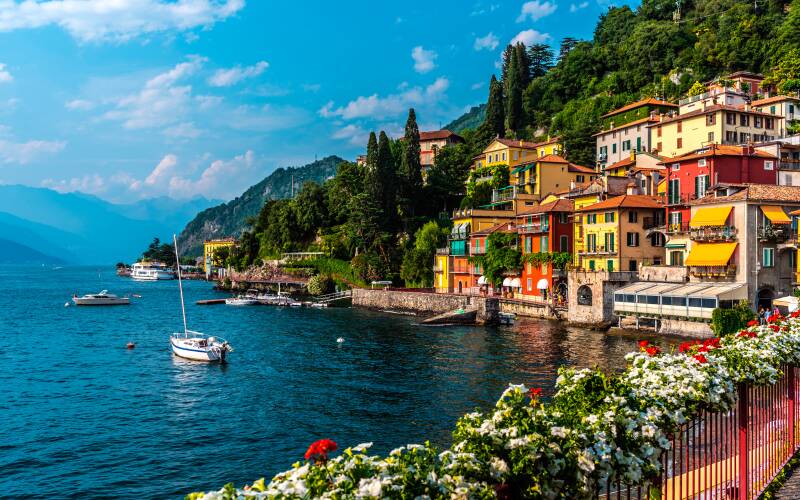 Discovering Varenna
Hiking Sentiero del Viandante
 Discover the natural beauties of the colourful villages by the lake shore by taking a long promenade through Wayfarer's trail, an ancient path leading adventurous travellers to Valtellina. Well-known to be the most incredible naturalistic route for explorers seeking historical beauty, sweeping views and art along the way, this trekking itinerary is long 45km while with every step the scenery keeps getting better – it's definitely worth the hiking!
 

Hiking Sentiero del Viandante 
A glamorous Aperitivo
 For a sophisticated happy hour, discover the most charming spots to enjoy an Italian drink surrounded by a fairytale landscape. Starting from the well-renowned historical bar and restaurant set in Riva di Cernobbio, Harry's Bar is considered one of the most charming squares in Lake Como. The cosy and elegant atmosphere welcomes refined guests setting an unmistakable '60s atmosphere with vintage vibes.
 If you are looking for a more contemporary style, Giulietta al Lago is a splendid cocktail bar that cannot miss out on your travel bucket list. This elegant Bistrot is a modern Oasis located near the shore of Viale Geno, embellished by a scenography location for a blissful Spritz during the golden hour.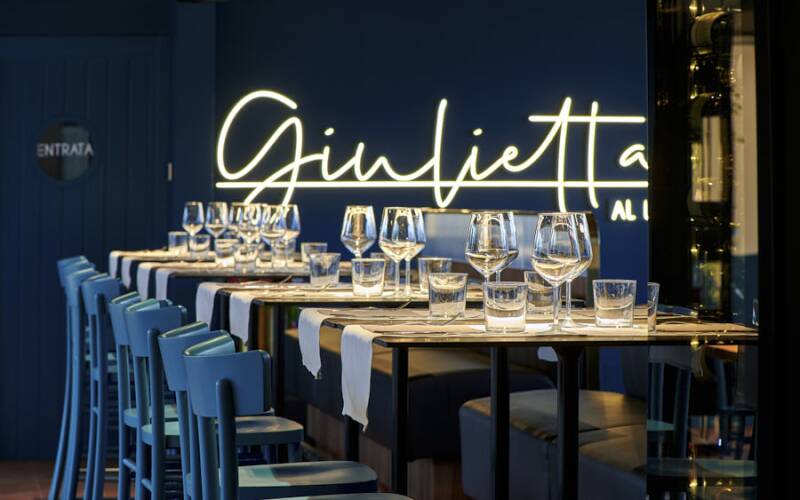 Giulietta Bistrot & Restaurant, Como 
''Va e vieni'' by cable car
 Since its inauguration in 1971, the historical aerial cable car has connected the village of Argegno to Pigra. Explore Lake Como by looking out of the window taking in an incomparable scenario with sweeping views and surrounding mountains. In less than 4 minutes, the cable car overcomes a difference in height of more than 600 meters, reaching the top of Pigra on a promontory.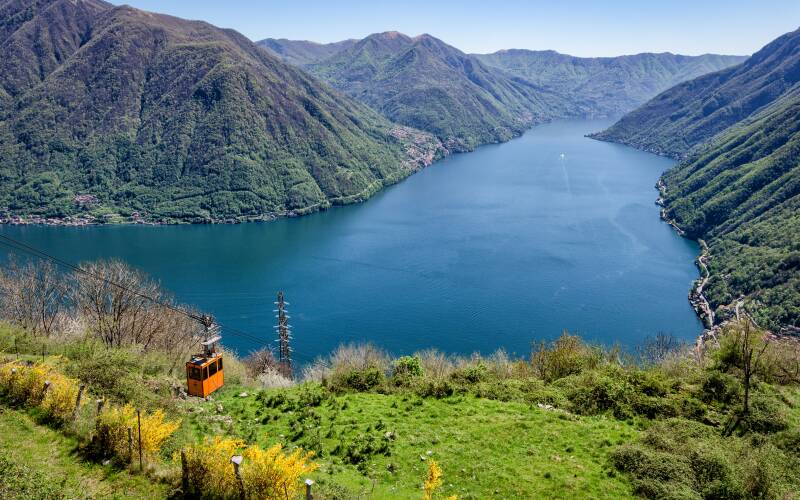 Cable car with picturesque views
Enjoy Larian Cuisine like a local
 The tasty symbols of this blissful area are quite a lot but here you will find the not-to-be-missed dishes of the Larian cuisine. The typical recipes represent a perfect blend between local tradition, passion and genuine ingredients offered by the surrounding nature, enhancing its various facets, like the variety of fish in the sweet waters of Lake Como. Despite different gastronomic versions elaborated over the centuries, one of the undiscussed keystones remains ''Polenta''. Whether in its ''uncia'' variant enhanced by pasture cheese, sage grass and butter or in its most traditional and simple way, this dish made of corn flour and buckwheat is a must-try accompaniment.
 From the combination of flavours of the majestic mountains and the products offered by the Lake, another king of the table is Risotto with fillets of perch (Risotto con pesce persico), usually served dipped in flour and browned in butter and sage.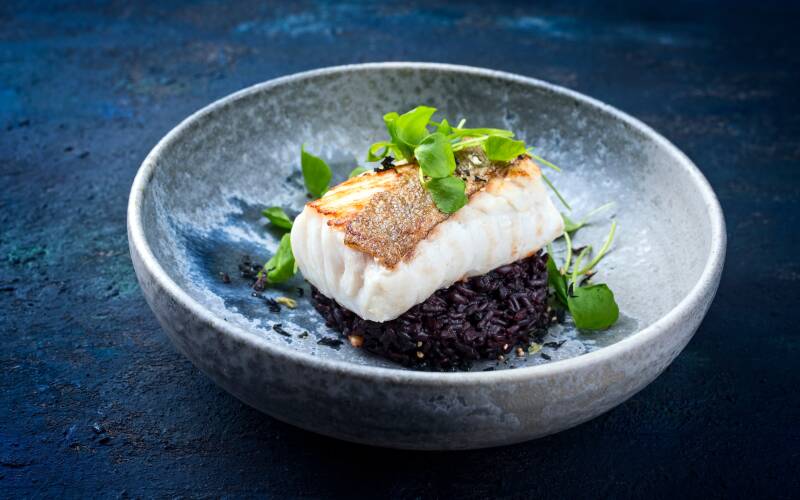 Risotto with perch, typical Larian cuisine
Top villas to rent in Lake Como for 2023
 The view over the serene lake and the majestic mountain makes these glamorous estates the quintessence of luxury accommodation in Italy. Browse our collection of luxury Villas in this splendid location and pamper yourself with the ultimate Italian vacation!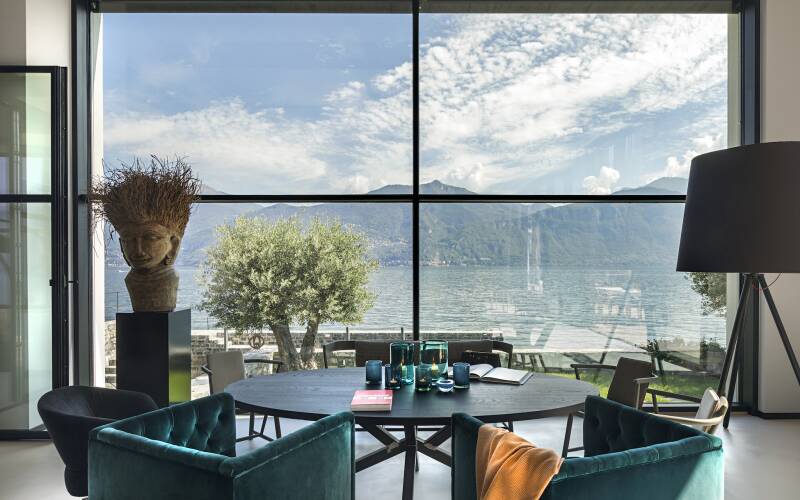 Top luxury villa Il Cantiere, Lake Como
The best lake getaway signed by Home in Italy
 Despite being one of the most famous, Lake Como is not the only one worth a luxury vacation. Captivating Italian lakes offer all year round a sophisticated destination for savvy travellers. From Lake Trasimeno to Lake Garda, take a look at our outstanding catalogue of high-end estates in the most charming corners with exceptional scenarios throughout Italy. Contact us to discover Italy through picturesque scenarios and glamorous boat tours!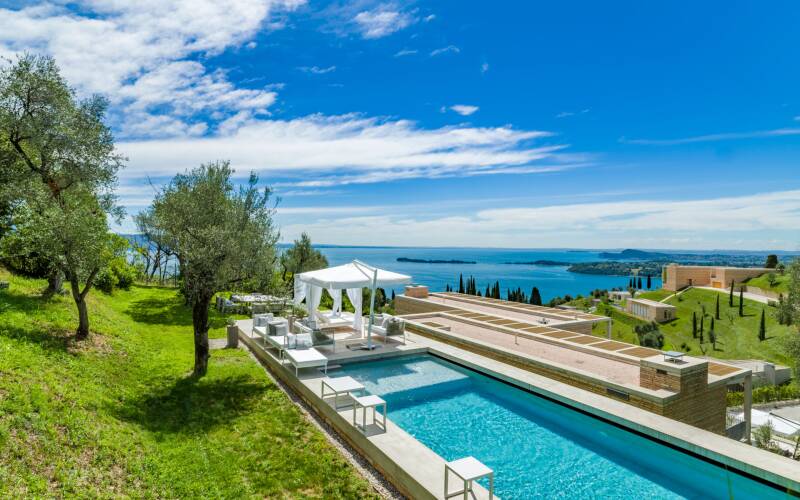 Luxury villa CIN, Lake Garda
VILLAS YOU MAY LIKE
---
villa altrove
12
8
8
lake Como, pognana lario
Price
On demand

---
velluto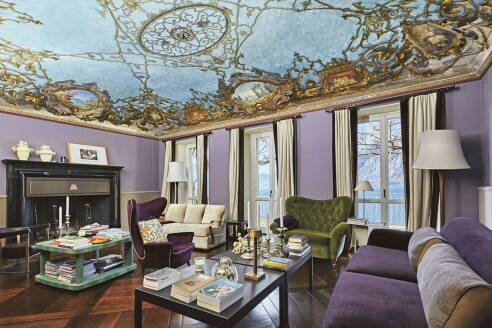 8
4
6
lake Como, bellano
from
60,000
to
67,000
€ / week
---
villa mogano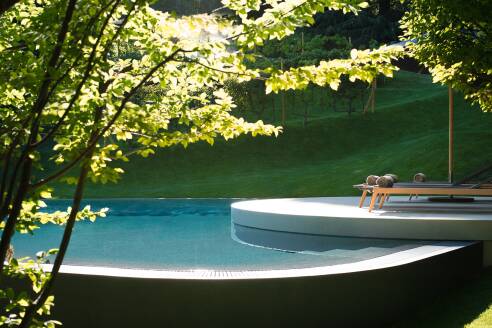 10 • 13
8
7
lake Como, bellagio
from
22,800
to
44,450
€ / week
---
villa balbiano wedding villa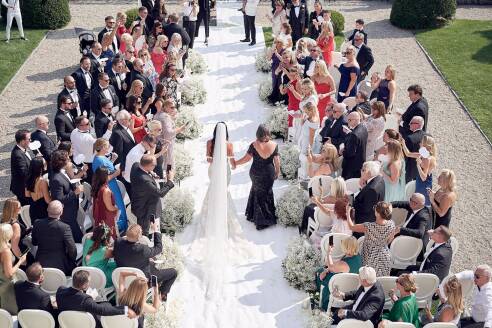 12
6
9
lake Como, como
210,000
€ / week
---
villa sorriso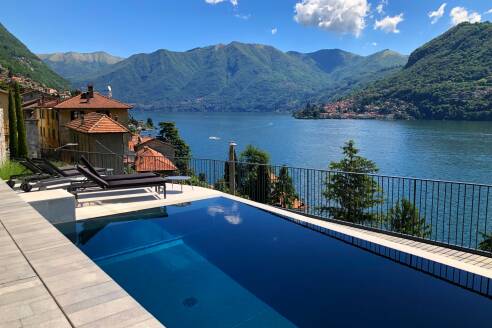 7
4
6
lake Como, Moltrasio
from
13,900
to
19,200
€ / week
---
atena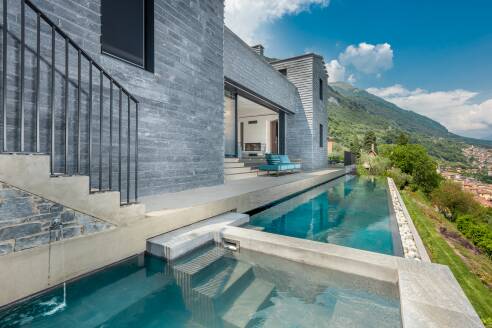 12
6
7
lake Como
from
23,650
to
39,400
€ / week
---
aquila reale
14
8
11
lake Como, pigra
from
75,000
to
84,400
€ / week
---
felce
6
4
5
lake Como, torno
from
18,100
to
23,050
€ / week
---