Mar 15

2023
The finest food and wine: a journey to savour Italy
Known for its gastronomic delicacies and exclusivity of wine bottles, Italy is a country to be explored….and tasted. We have teamed up with luxury company Fine Italian Food & Wine to guide you through an excellent selection of Italian delicacies. Follow our journey to discover more about Italy's finest gastronomic and viticultural products.
---
Mission and values behind the products
 Every delicacy is personally selected by the expert Giuseppe Saladini di Rovetino, with more than 30 years of experience in the luxury viniculture industry. Dedicated for decades to Italian gastronomy, this expert connoisseur now provides the clients of Fine Italian Food & Wine with a selected range of exclusive products, as an invitation to travel and discover Italy from other perspectives: taste, wine vocation and awareness towards the originality of flavours and food.

 Why we choose Fine Italian Food & Wine
 As savvy travellers already know, a vacation to Italy will capture your interest with sweeping views, but the real discovery is the one that charms the palate and makes refined tourists fall in love with Italian gastronomy. Fine Italian Food & Wine aims at those who have already planned a holiday in the "Bel Paese" and offers them the opportunity to find at their arrival a premium selection of products of excellence to experience ''La Dolce Vita'', but also at those who wish to get home a piece of Italian unmistakable flavours.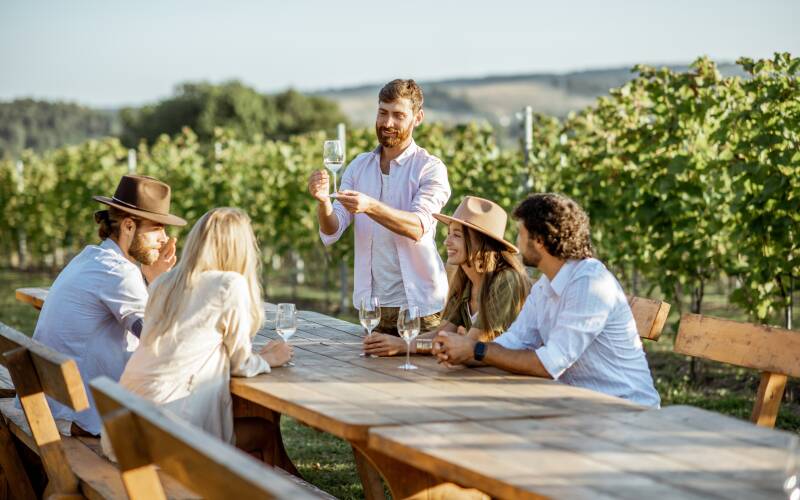 Tour in vineyards
 
 Winery Tours
 Fine Italian Food and Wine experts will tailor special tours at the discovery of picturesque vineyards and exclusive wineries ready to satisfy even the most demanding palates. Let them wisely guide you through unconventional tours filled with local savours and enjoy the final tastings.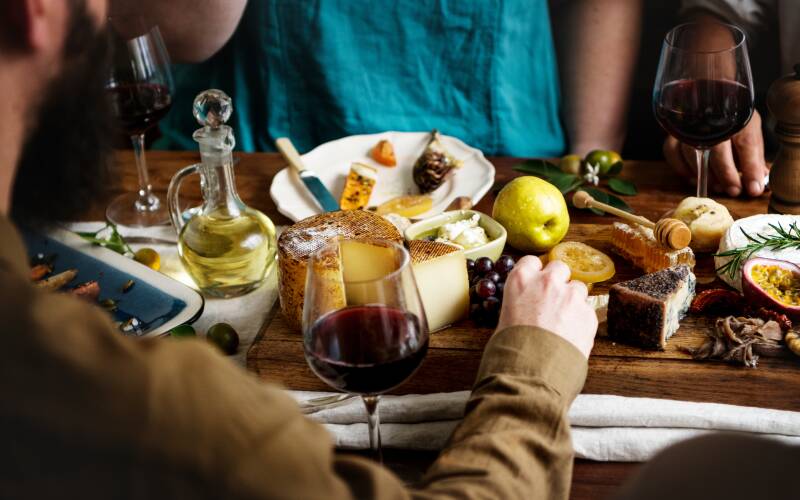 Wine tastings
 
Truffle hunting experience
 In Central Italy, where our products come from, we collect over 65% of the entire national production. There are nine species of truffle, but the most appreciated truffle varieties are five and each one is related to a precise period of the year. The truffle is a spontaneous non-cultivated product, its production is strongly linked to the climatic course of the season and it is for this reason that the price varies depending on the type of product and the quantities available.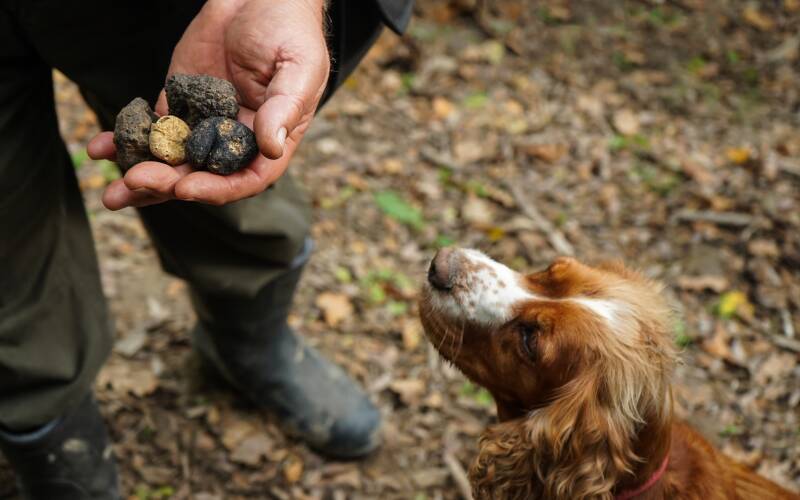 Truffle hunting in Umbria
 
A lovely gift delivered to you
 Receive our luxury box of bottles to enjoy in your vacation villa or aboard your yacht, and celebrate the real Italian experience for your perfect dinner party pairing.
 Order these exquisite products as the perfect gift for your loved ones: from our experts' advice to the final touch with our elegant packaging, we take care of our refined customers to guarantee a glamorous experience. The refined luxury can be perceived at first glance with clear attention to detail, making this tailor-made box a special and luxury gift for true connoisseurs.
 Purchase rare and exclusive bottles on FIFW website and celebrate the perfect Italian vacation in a luxury villa by sipping these delicacies for special moments.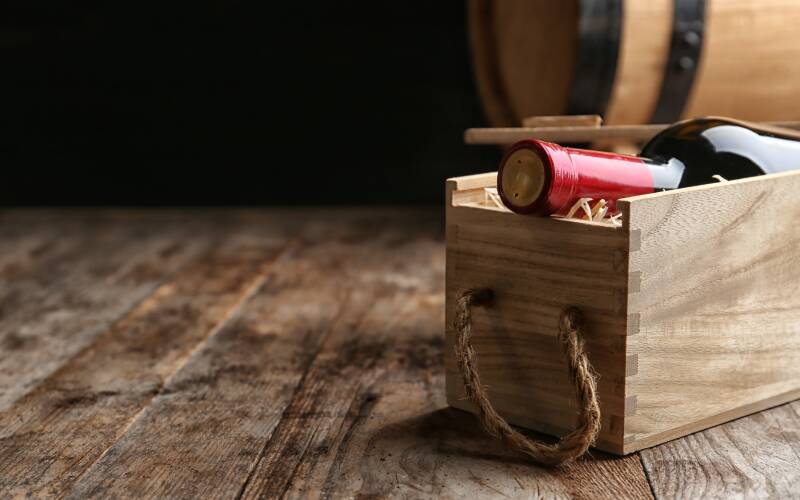 Luxury welcome box
 
Culinary wonders in Umbria
 Umbria's cuisine relies heavily on seasonal ingredients that can be found growing in its rich soil, swimming in the region's lakes, raised on local farms, or discovered in the lush forests that cover much of the region. Probably the most typical Umbrian pasta dish is strangozzi, often served with black truffles or a spicy tomato sauce. Truffles are an integral part of Umbria's cuisine, including appetizers such as crostini al tartufo, truffle hunting is one of the keystones of this region's gastronomic culture as well as an ancient tradition.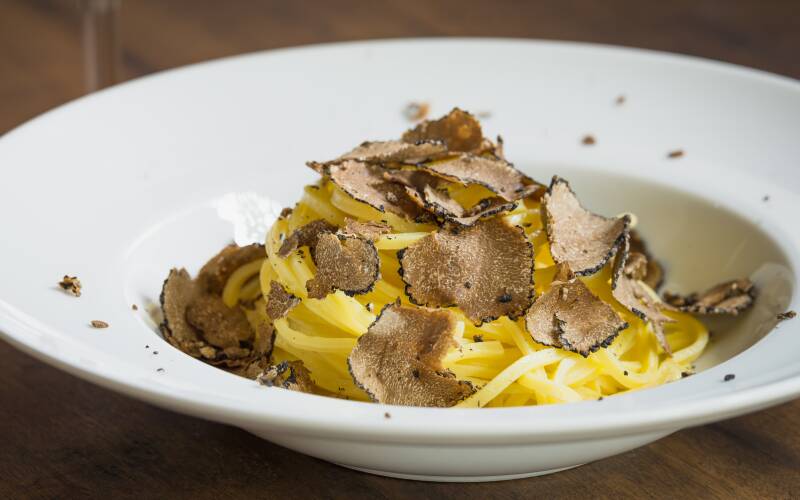 Homemade pasta with black truffle
 
The Italian excellency at home
 Italian wines, extra-virgin olive oil and gourmet food are only a small portion you shall find in this Made in Italy shop online. Explore Fine Italian Food & Wine website and discover more about typical Umbrian products as well as Italian excellencies. The collection also includes sweet and fortified varieties, as well as prestige in every selected product, from glamorous wine to exclusive products for luxury meals.
Your emotions are our passion.
VILLAS YOU MAY LIKE
---
polvere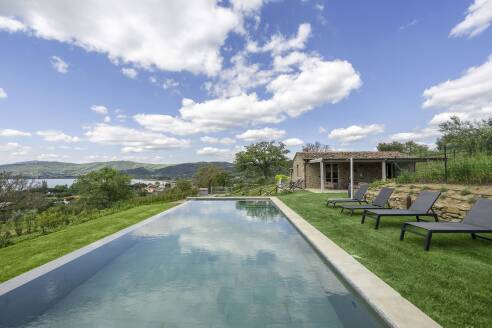 6/7
3
4
Umbria, Lake Trasimeno
from
5,100
to
7,250
€ / week
---
sofi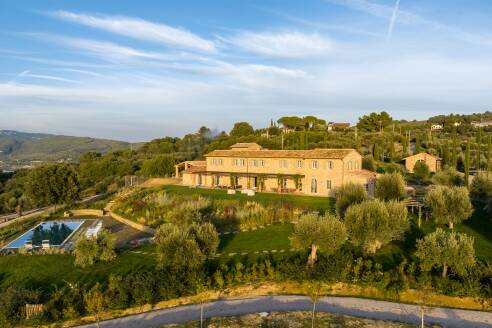 16
8
11
Umbria, Lake Trasimeno
from
28,750
to
35,000
€ / week
---
verdementa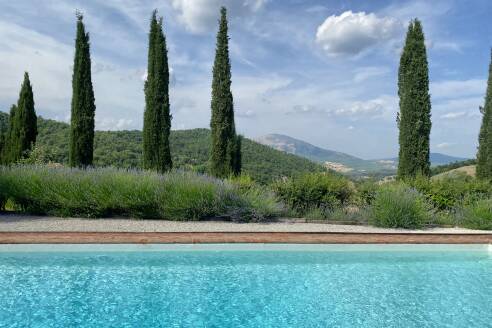 8/9
4
5
Umbria, San Giovanni Del Pantano
from
5,750
to
7,900
€ / week
---
villa mastino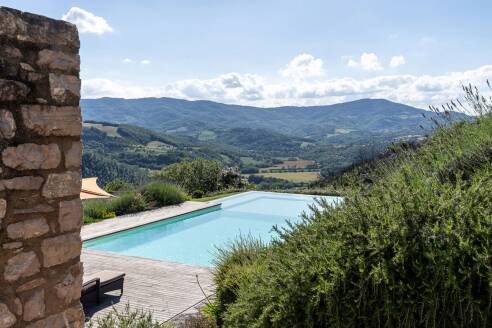 14
6
7
Umbria, Pierantonio
from
17,500
to
19,200
€ / week
---
fiordaliso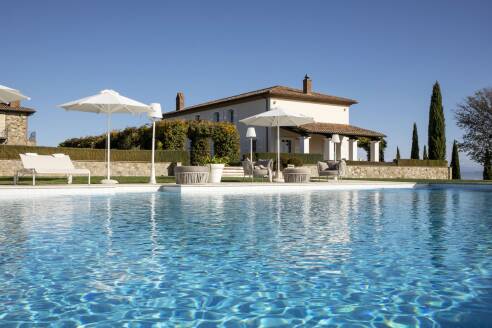 12
6
7
Umbria, San Venanzo
from
8,900
to
23,900
€ / week
---
nido zen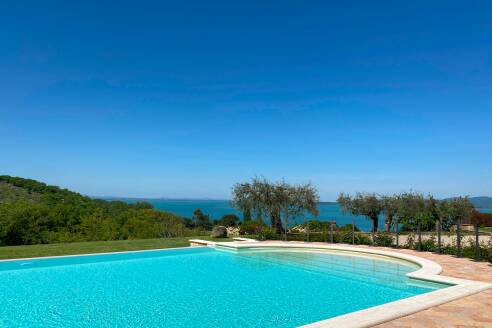 10
5
6
Umbria, Lake Trasimeno
from
10,450
to
15,550
€ / week
---
la bianca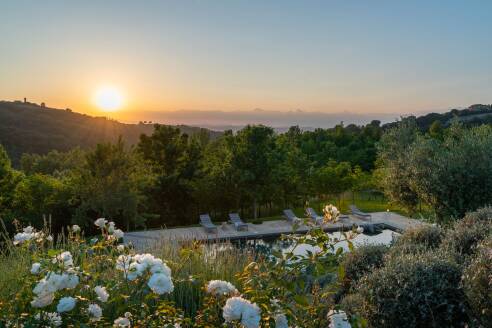 8/10
4
6
Umbria, Collazzone
from
6,700
to
8,200
€ / week
---
la sapienza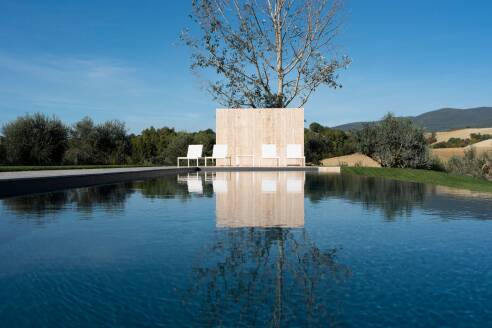 8
4
7
Umbria, Baschi
from
7,000
to
10,400
€ / week
---