Aug 29

2023
Which are the most important wines in Tuscany?
Tuscany is renowned for producing a wide variety of wines, but there are several key types that stand out as particularly important and representative of the region's winemaking tradition. Embark on a journey through some of the most famous Tuscan wines that have captured the hearts of wine enthusiasts across the globe.
---
Chianti Classico, a true Tuscan icon
 No exploration of Tuscan wines would be complete without mentioning Chianti, one of the most famous and historic wine regions in Tuscany. The wines are primarily made from Sangiovese grapes and are known for their varying styles, from traditional to modern. Chianti Classico, with its iconic black rooster label, is a subregion within Chianti that produces some of the finest examples. With its ruby-red color, floral aroma, and notes of cherry, plum, and spice, Chianti Classico embodies the essence of Tuscany. It pairs wonderfully with a variety of dishes, making it a versatile choice for any occasion.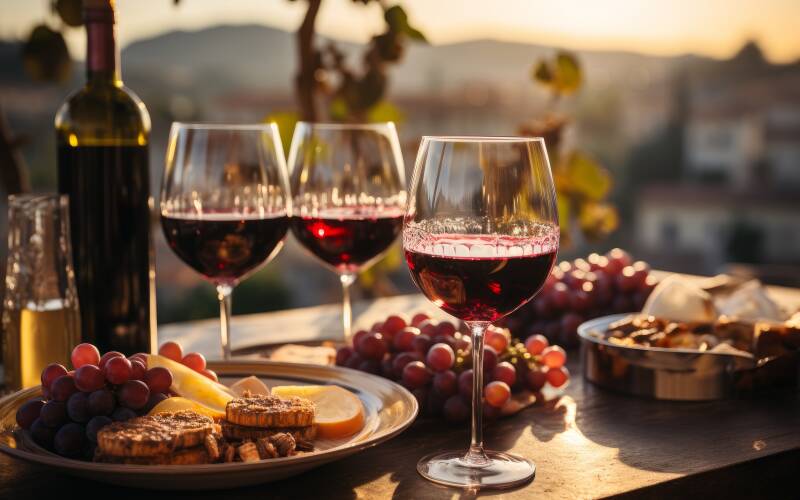 Chianti Classico 
Brunello di Montalcino, elegance in a bottle
 Hailing from the charming town of Montalcino, Brunello di Montalcino is often referred to as the king of Tuscan wines. Produced exclusively from Sangiovese grapes in the town of Montalcino, Brunello is a highly esteemed red wine known for its power, elegance, and aging potential. It must be aged for a minimum of five years before release, with at least two years in oak barrels.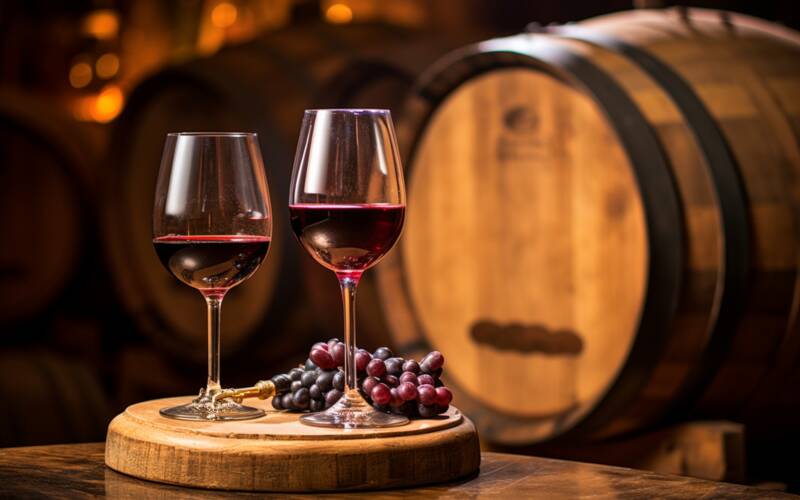 Brunello di Montalcino
Vino Nobile di Montepulciano, a blend of power and finesse
 Don't be fooled by the name – Vino Nobile di Montepulciano is a red wine made primarily from Sangiovese grapes, not the Montepulciano grape. This wine hails from the town of Montepulciano and showcases a harmonious balance between power and finesse. With its deep garnet color, aromas of dark berries, and notes of tobacco and spice, Vino Nobile di Montepulciano offers a captivating experience that encapsulates the essence of Tuscany.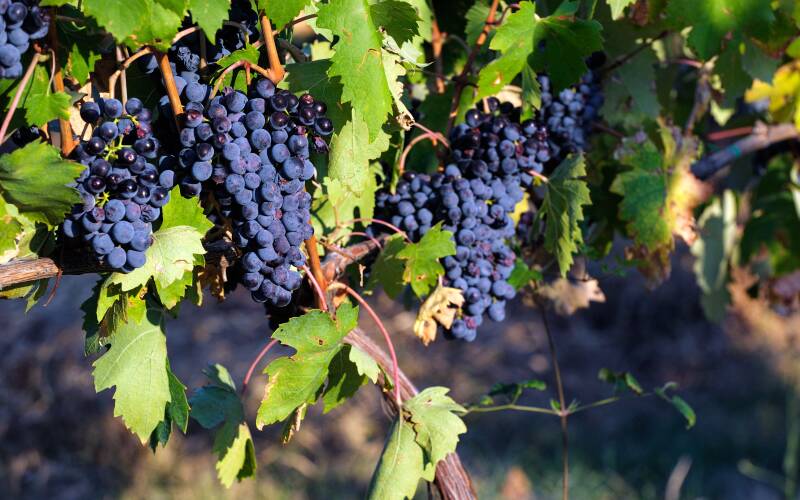 Sangiovese grapes
Super Tuscan, innovation and excellence
 In the late 20th century, a group of winemakers in Tuscany defied convention by creating what came to be known as "Super Tuscans." These wines broke away from traditional blending practices and often incorporated international grape varieties like Cabernet Sauvignon and Merlot. The result was a range of bold, rich wines with a modern twist. Names like Sassicaia and Ornellaia have become synonymous with innovation and exceptional quality in the world of Super Tuscans.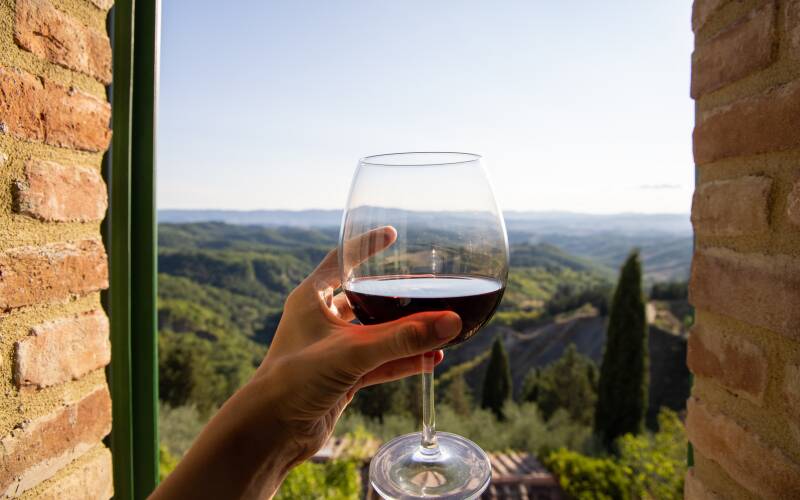 Super Tuscan 
Vernaccia di San Gimignano
 While red wines often steal the spotlight, Tuscany has a hidden gem in the world of white wines – Vernaccia di San Gimignano. This crisp and refreshing white wine is made from the Vernaccia grape and hails from the charming hilltop town of San Gimignano. With its pale straw color, floral bouquet, and citrusy notes, Vernaccia di San Gimignano provides a delightful alternative to the region's red offerings.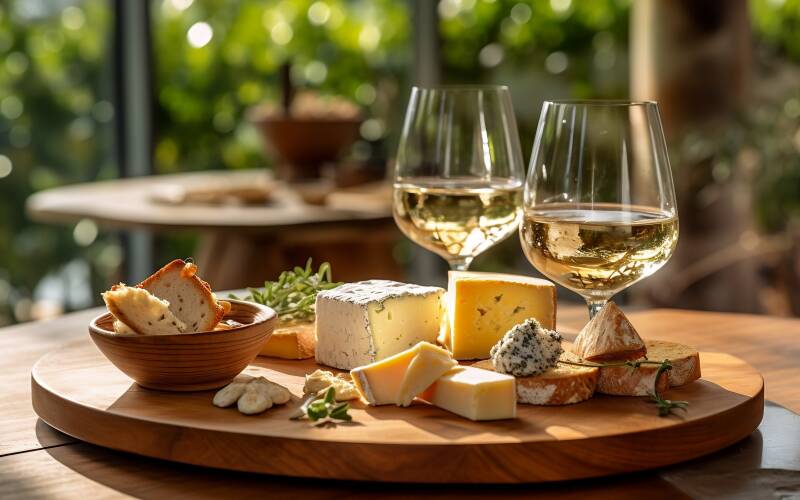 Vernaccia di San Gimignano
Morellino di Scansano
This red wine that hails from the Morellino zone in the Maremma region of Tuscany, Italy. What makes it truly special is its connection to the land – the "terroir." The Maremma's distinct microclimate, influenced by its proximity to the Tyrrhenian Sea, imparts a character to the grapes that's both robust and elegant. The soil, a mix of clay and limestone, contributes to the wine's complex flavors and texture.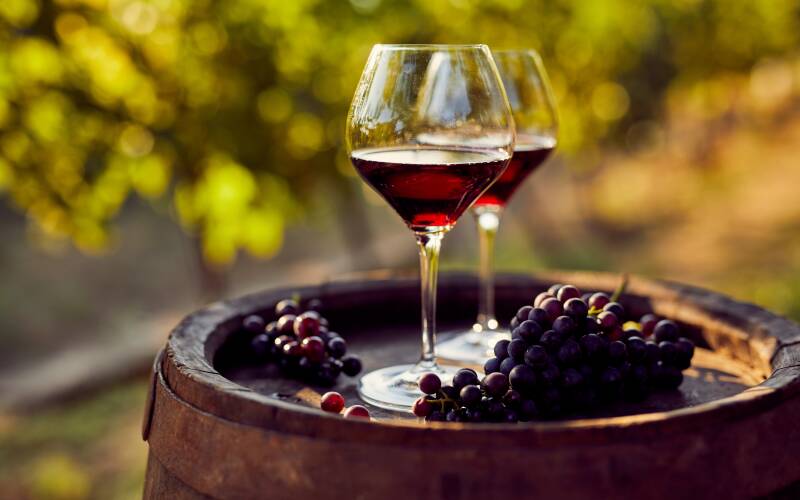 Morellino di Scansano
Where to buy the best Italian wines
Discover all the finest delicacies on Fine Italian Food and Wine's shop online with the help of the best wine experts. Whether you're exploring the rolling hills of Tuscany in person or savoring a glass at home, these famous Italian wines are sure to transport you to the sun-drenched vineyards and charming villages of the country. Cheers to the magic of Italian winemaking!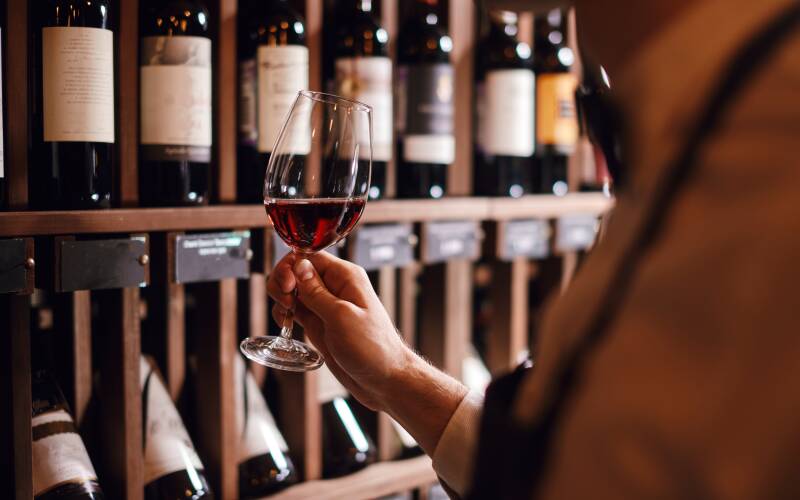 Wine tastings
VILLAS YOU MAY LIKE
---
nuvole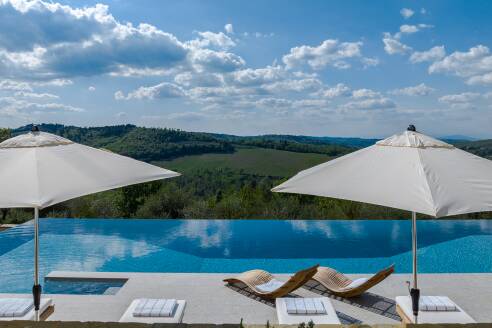 14
7
9
Tuscany, panzano in chianti
from
30,000
to
37,000
€ / week
---
villa lino
10/12
5
7
Tuscany, tavarnelle val di pesa
Price
On demand

---
villa magenta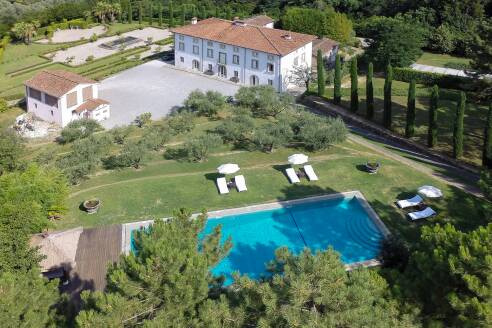 14
7
8
Tuscany, capannori
Price
On demand

---
bacca nera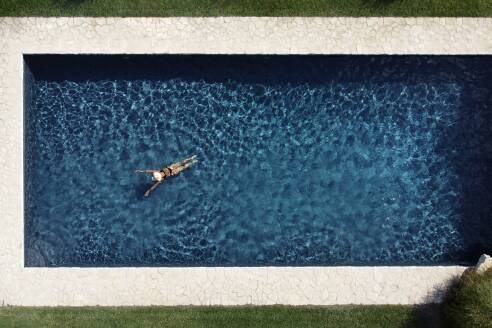 19
10
11
Tuscany, castellina in chianti
from
44,100
to
56,000
€ / week
---
villa tosca
18
9
16
Tuscany, empoli
70,000
€ / week
---
volavia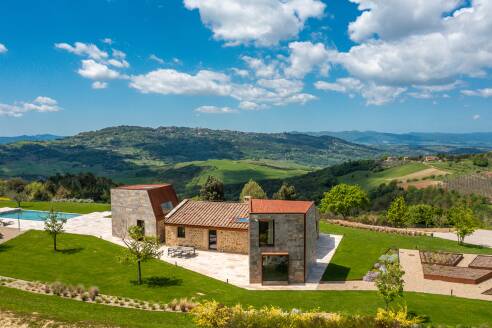 6
3
4
Tuscany, volterra
from
5,700
to
11,700
€ / week
---
villa verbena
12
6
6
Tuscany, barberino di mugello
from
10,800
to
17,950
€ / week
---
leggera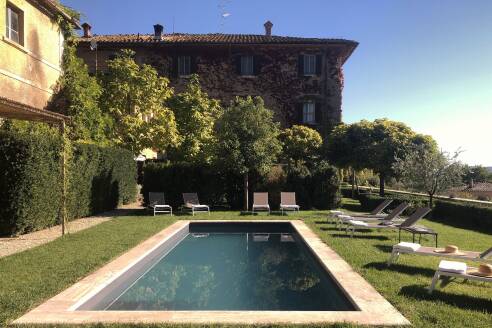 18
9
10
Tuscany, castellina in chianti
27,000
€ / week
---