Apr 1

2019
Easter holiday in Tuscany
Easter falls on a variable day, depending on lunar cycles, between the end of March and April the 25th, in a period of substantially mild climate throughout Italy.
---
We are in fact at the beginning of Spring which brings longer and warmer days, the awakening of nature and the scents of fresh grass and flowers in the air.
Visiting Tuscany during Easter is a chance not to be missed: towns and cities are invaded by popular festivals, processions, religious rites, sacred representations, local feasts and folkloric traditions that recall the Passion of Christ. The Easter celebrations last five days in total and start on the Thursday before the Easter Sunday. The Monday following the Easter Sunday is called 'Pasquetta', a day traditionally dedicated to picnics or day trips out of Tuscany with family or friends.
If you choose to stay in a Tuscan villa, visit our portfolio at this link.

Florence is definitely a destination to visit during the Easter period. Besides crossing the lovely, narrow streets for shopping, it is nice to take beautiful walks in the open air at the Boboli garden, or visiting museums and ongoing exhibitions, without forgetting the traditional event of the Explosion of the Cart, called 'Scoppio del Carro'.
This is an event of the secular-religious popular tradition that will take place on Sunday, the 12th of April, 2020. An elaborate wagon built in 1622 and standing two to three stories high is pulled by a pair of oxen decorated in garlands through the streets of Florence to the square between the Baptistery and Cathedral. At the peak of the ceremony, the archbishop lights up a dove-shaped flare from the altar of the cathedral which, through a rope mechanism, traverses the entire central nave of the church and reaches the wagon outside, causing its explosion.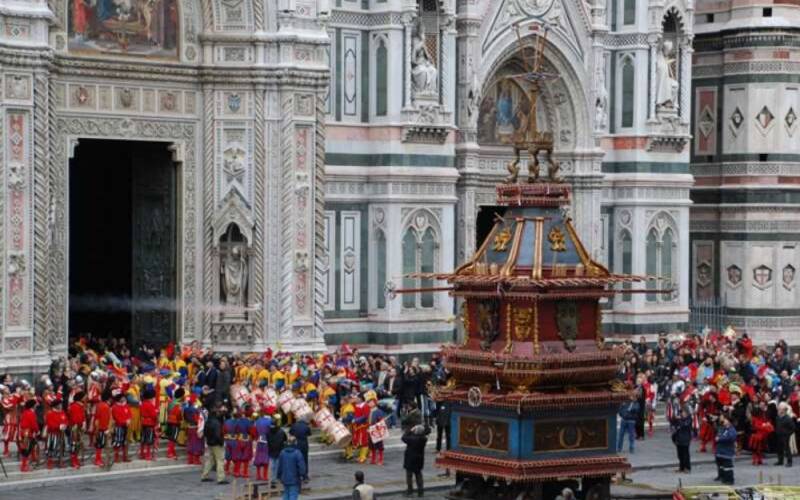 What does one eat for Easter in Tuscany and throughout the rest of Italy?
Boiled eggs are one of the most representative Easter foods in Italy accompanied by cured meats of all kinds; salami, ham, sausages, and capocolli. However the highlight of the Easter lunch is lamb, prepared in different ways according to each region in Italy.
And then, how can you not taste a piece of freshly baked cheese bread?
The cheese bread was created in Umbria but it gets prepared in Tuscany as well, usually accompanied by cold cuts, cheeses and boiled eggs.
And for young and old, the classic chocolate eggs cannot be missing. Wrapped in colorful and fantasy packages, they conceal surprises inside them.

VILLAS YOU MAY LIKE
---
pallade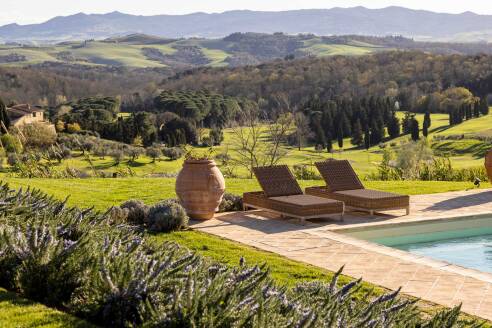 14
7
5
Tuscany, Castelfalfi
Price
On demand

---
villa perline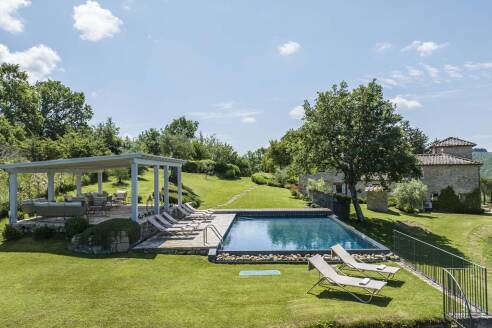 10 • 14
7
8
Tuscany, Gaiole In Chianti
Price
On demand

---
badia
16/22
8
9
Tuscany, Casole D'Elsa
from
30,000
to
64,800
€ / week
---
ottavia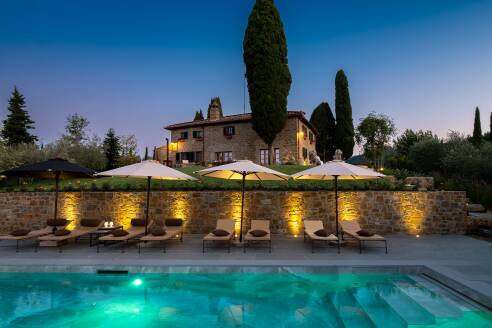 8/10
4
5
Tuscany, Gaiole In Chianti
from
13,500
to
16,900
€ / week
---
nuvole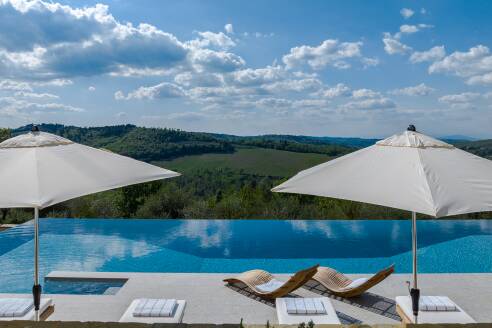 14
7
9
Tuscany, Panzano In Chianti
from
30,000
to
37,000
€ / week
---
villa lino
10/12
5
7
Tuscany, Tavernelle Val Di Pesa
from
25,000
to
27,500
€ / week
---
villa magenta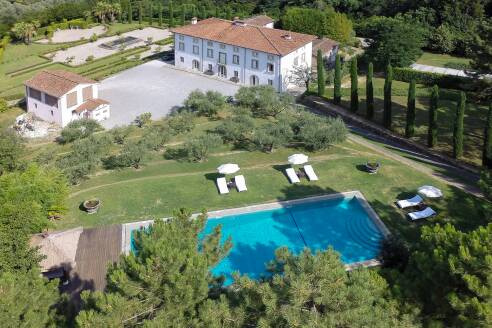 14
7
8
Tuscany, Capannori
from
18,500
to
26,650
€ / week
---
bacca nera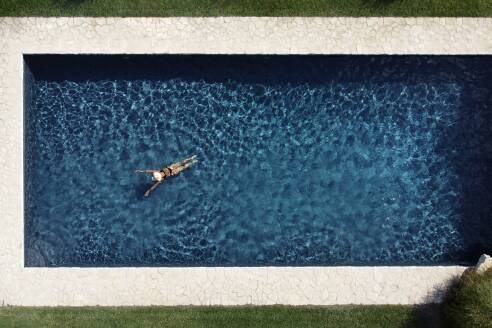 19
10
11
Tuscany, Castellina In Chianti
from
44,100
to
56,000
€ / week
---