Feb 24

2023
Living Tuscany throughout 2023
What is the best time for an Italian vacation at the discovery of Tuscany? We help you choose by showing the unmissable events to experience every season and discovering this unspoiled region in its best guise. Spoiler alert – there is no time of the year that will disappoint you here!
---
On the rails of Val D'Orcia
 Spring is the best season to enjoy the most marvellous villages and gentle landscapes through Tuscany's soul. Val D'orcia represents a unique territory in the world, recognized as a UNESCO world heritage site since 2004 for its breathtaking views, the tranquillity of the countryside and iconic destinations such as Pienza and Montalcino. Brimming with typical ''Trattorias'', picturesque glimpses and medieval historical centres, every spot is worth a visit. This charming territory boasts a touristic train line which links lovely borgos from Siena to Grosseto for a splendid day among gastronomic traditions and history.
 Get on board the vintage Treno Natura (Nature Train) for a real Tuscan experience and don't forget to look out from the windows. The best landscapes are just a glimpse away!
Looking for a four-wheeled adventure? Read our full article ''A road trip through Val D'orcia'' and start planning your Tuscan trails!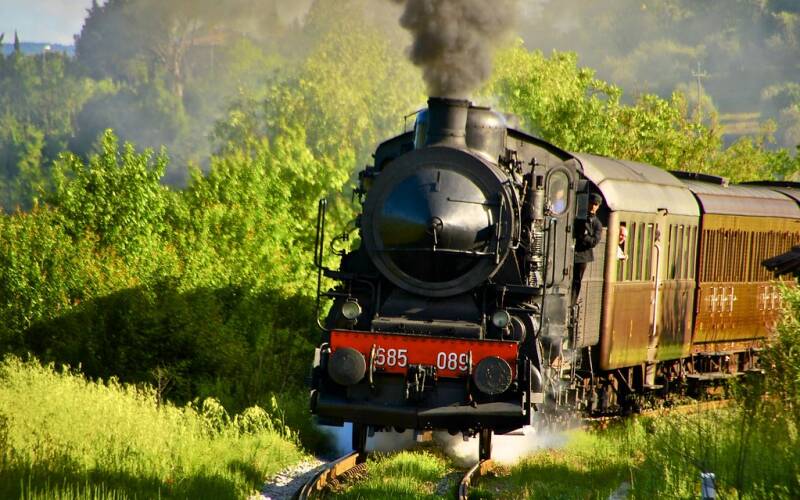 Treno Natura through Val D'Orcia
 Glittering summer nights
  On the 16th of June, thousands of glittering wax candles (in Pisan dialect ''lampanini'') are placed on wooden frames, drawing the architectural lines of Pisa and lighting up the whole city. Before the stroke of midnight, the ski over the river Arno is lit up by numerous fireworks at the height of summer to celebrate the patron of Pisa, San Ranieri. The effects of these flickering lights offer a unique suggestive view over Lungarno, holding an antique history of this city's past.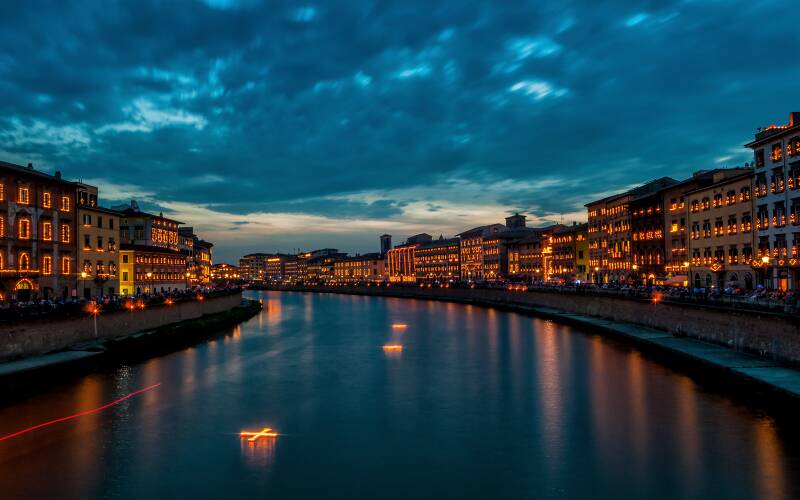 Pisa, Luminata di San Ranieri
Catching the Palio's flag
 Piazza del Campo, the beating heart of Siena, has been for centuries the meeting point of the horse race taking place every year on July 2nd and august 16th. The race, known as ''Palio'', is run to celebrate the miraculous Virgin Mary's apparition near the houses that once belonged to Provenzano Salvani. Il Palio is a historical event and a sentimental tradition deeply rooted in every district, or so-called Contrada, in which the town is divided. Right before the horse races, the streets are filled with agonistic enthusiasm since every Contrada has its own traditions, appellations, emblems and colours ready to run and win.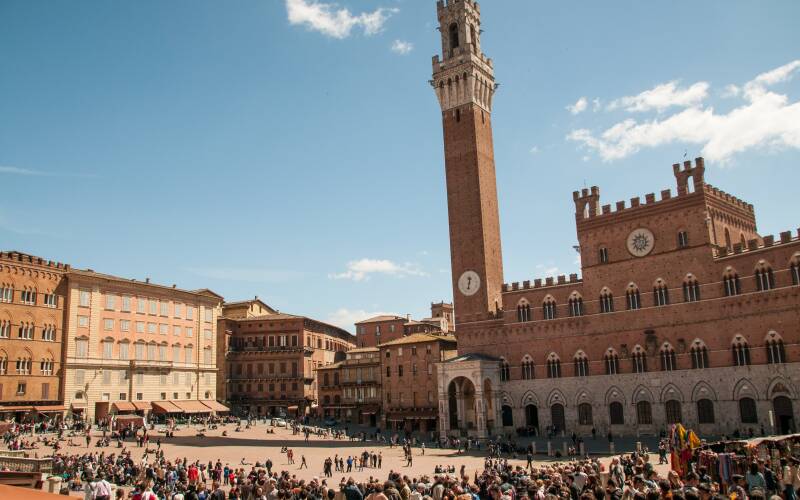 Siena, Piazza del Campo
Fall…ing in love in San Miniato
 Tuscan countryside captivates visitors with its regional customs and colours, encouraging savvy travellers with a vivid passion for new tastings. Taking place during the last three weeks in November, the White Truffle fair is one of the most sought-after events of the year for gourmet and wine lovers as the cosy charming town of San Miniato becomes a real open-air ''laboratory of taste'' with chefs and tasting workshops combining local products with nouvelle cuisine.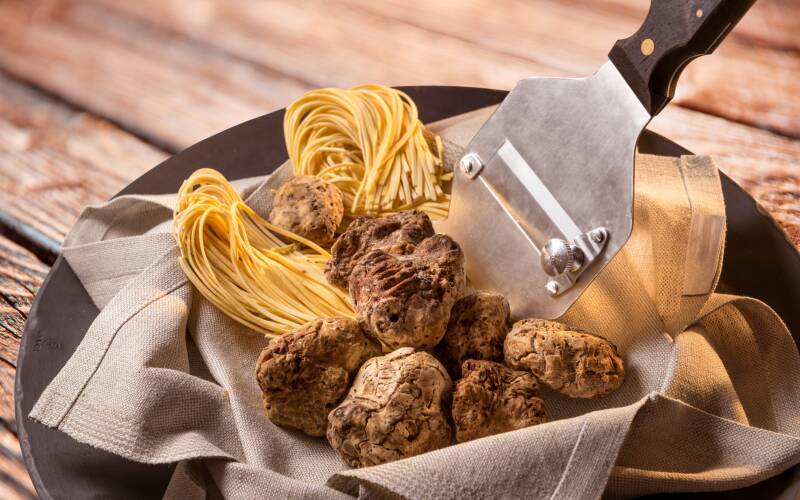 San Miniato, white truffle fair
Travel tips for the perfect family vacation
 Finding the dream villa suitable for every family member can be a real challenge. Peek at our best Tuscan villas that embody the definition of family-friendly and start planning your next glamorous family vacation. Home in Italy shows you top-luxury estates that combine the need for space, privacy and tranquillity with top-notch amenities for the most pleasant stay.
Rest assured and enjoy the ride - our villas will please the whole crew!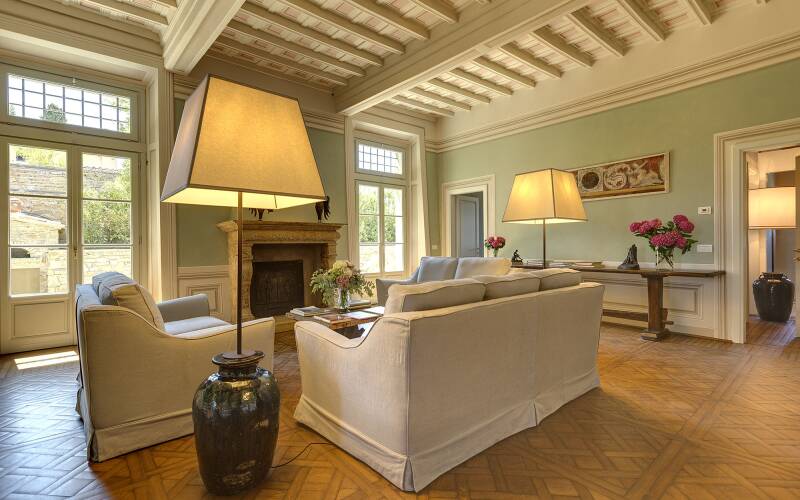 Grillanda, top-luxury villa near Florence
VILLAS YOU MAY LIKE
---
nuvole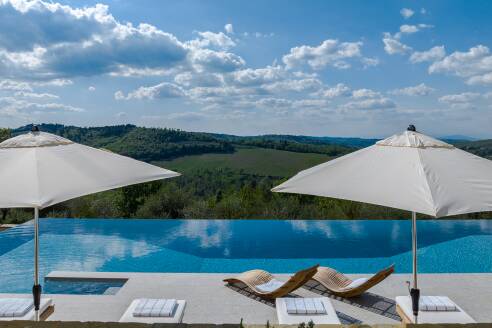 14
7
9
Tuscany, panzano in chianti
from
30,000
to
37,000
€ / week
---
villa lino
10/12
5
7
Tuscany, tavarnelle val di pesa
from
25,000
to
27,500
€ / week
---
villa magenta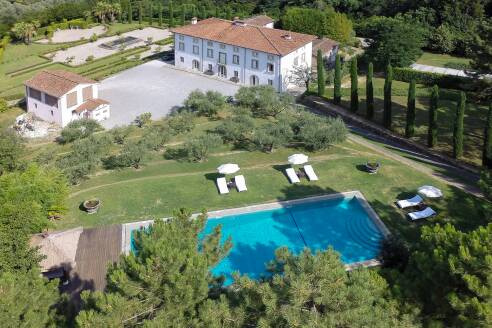 14
7
8
Tuscany, capannori
from
22,900
to
24,800
€ / week
---
bacca nera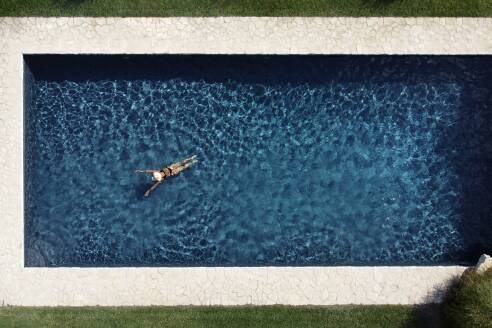 19
10
11
Tuscany, castellina in chianti
from
44,100
to
56,000
€ / week
---
villa tosca
18
9
16
Tuscany, empoli
70,000
€ / week
---
volavia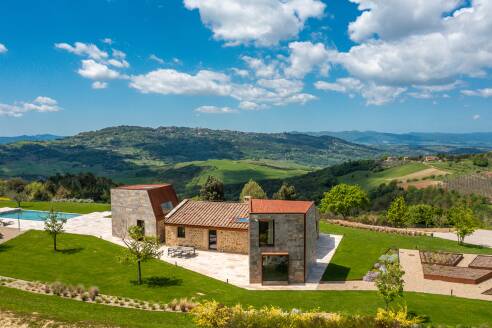 6
3
4
Tuscany, volterra
from
5,700
to
11,700
€ / week
---
villa verbena
12
6
6
Tuscany, barberino di mugello
from
10,800
to
17,950
€ / week
---
leggera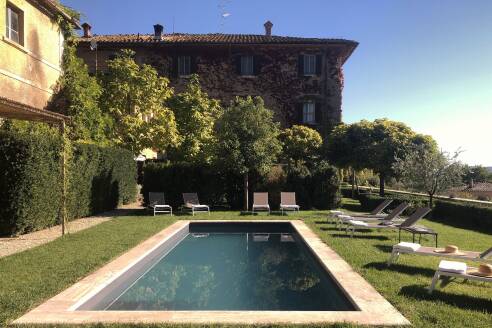 18
9
10
Tuscany, castellina in chianti
27,000
€ / week
---