Jul 28

2023
Island of Capri, a luxury escape for celebs
Greetings from the picturesque paradise of Capri Island, where the sun-kissed coastline, crystal-clear waters, and charming alleys have become a haven for celebrities seeking solace from the hustle and bustle of their glamorous lives.
---
As the summer breeze gently rustles through the palm trees, we bring you an exclusive glimpse into the secret retreat of some of the world's most renowned personalities. It's no surprise that Capri Island has become a favored destination for the rich and famous, with its luxurious villas nestled on the cliffs overlooking the azure waters of the Mediterranean Sea.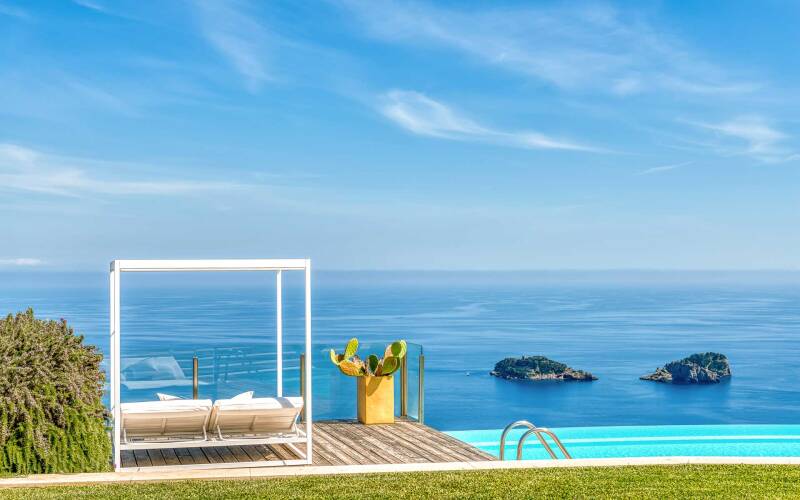 Mimosa, Sant'Agnello
Glamorous escapes
 Capri's allure lies not only in its natural beauty but also in the aura of exclusivity it exudes. Celebrities seeking respite from the limelight find solace in the island's tranquil ambiance, away from the paparazzi's lens. The island's reputation for offering a high level of privacy attracts Hollywood A-listers, musicians, fashion icons, and royals alike.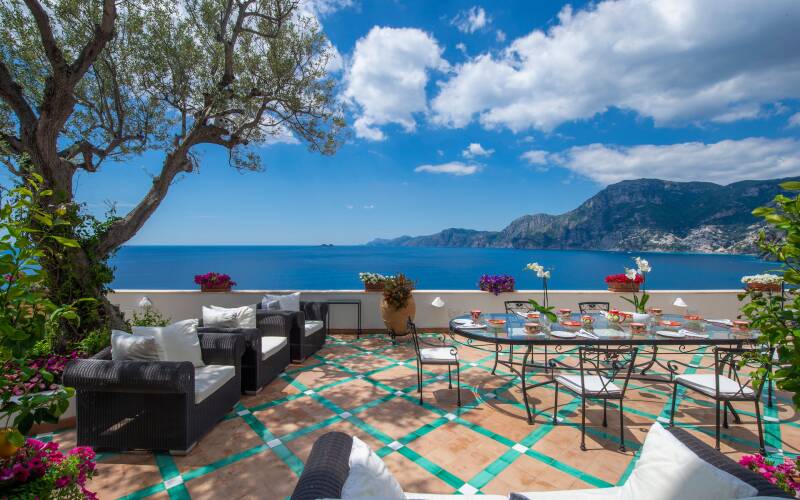 Villa Praia, Praiano
Hollywood Royalty
 Capri has long been a favorite destination for Hollywood's elite. Iconic actresses such as Audrey Hepburn and Grace Kelly graced the island with their elegance and grace. Elizabeth Taylor and Richard Burton's love affair famously played out against the stunning backdrop of Capri's rugged cliffs and sparkling seas. Capri's coastline is dotted with luxurious yachts, and some of Hollywood's finest have been cruising these azure waters.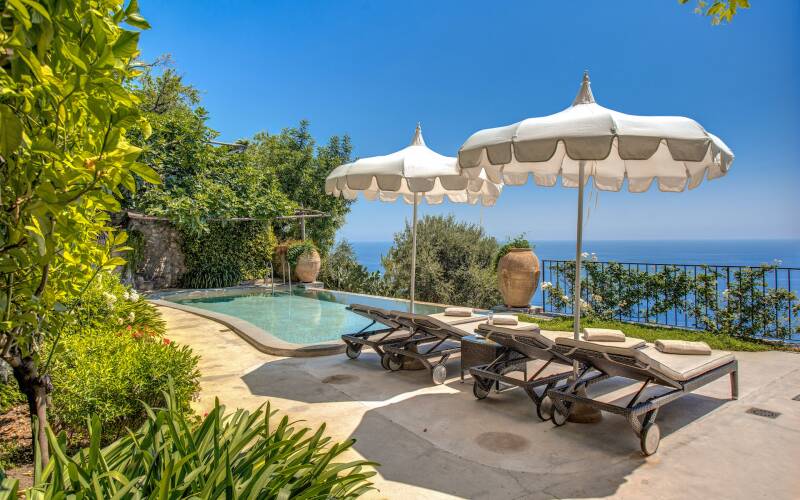 Villa Barocca, Positano
Melodies from Capri
 Musicians and singers have also been captivated by the island's charm. From Frank Sinatra to Beyoncé, renowned artists have found inspiration in Capri's enchanting scenery. The island's vibrant nightlife, dotted with chic bars and lounges, has set the stage for impromptu performances and exclusive concerts.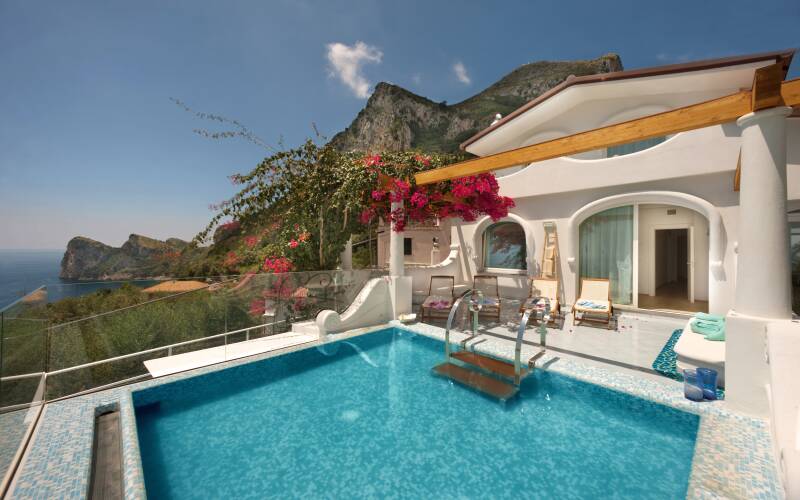 Stella Marina, Nerano
Fashion Vacation
 Capri's allure extends to the world of fashion. Renowned designers and models have been spotted on the island's cobbled streets, savoring the Italian dolce vita. With its chic boutiques and exclusive fashion events, Capri stands as a beacon of style and sophistication.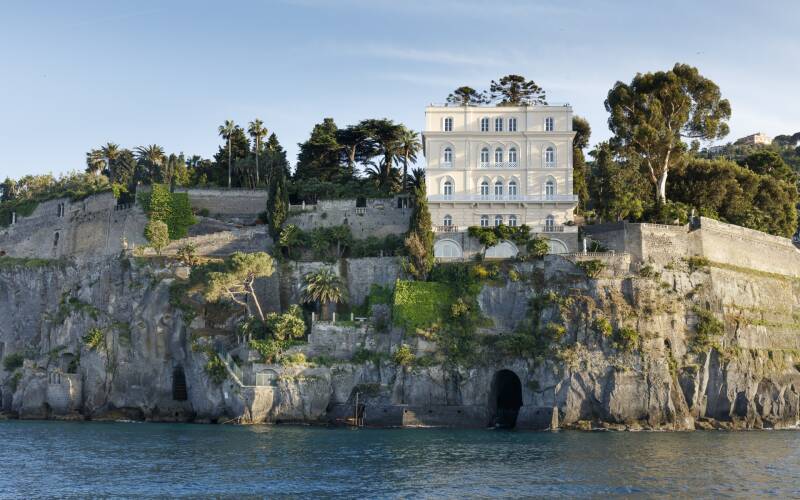 Villa Astor, Sorrento

 Where history and beauty converge.
 Whether you're savoring the local cuisine at a waterfront restaurant, cruising along the coastline on a private boat, or simply basking in the Mediterranean sun on a sandy beach, the magic of Capri is omnipresent. The island's stunning vistas, from the Faraglioni rock formations to the panoramic viewpoints of Monte Solaro, never fail to leave a lasting impression. Explore the island's hidden corners, immerse yourself in its storied past, and create unforgettable memories that will last a lifetime.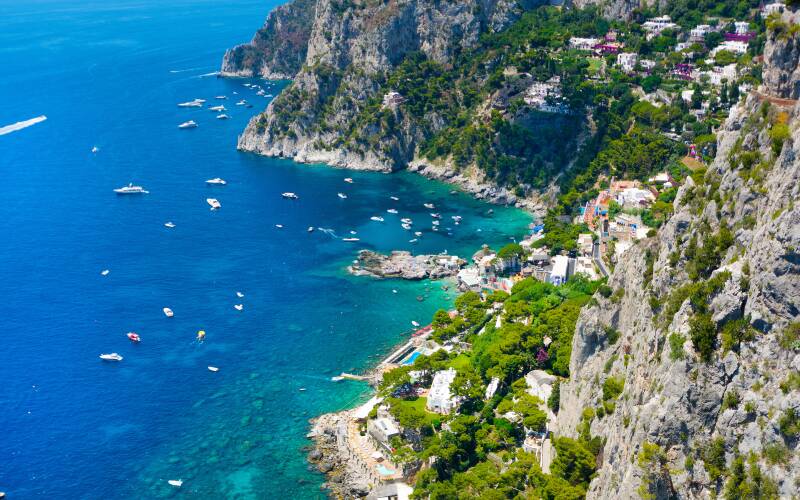 Capri Island
VILLAS YOU MAY LIKE
---
casa limone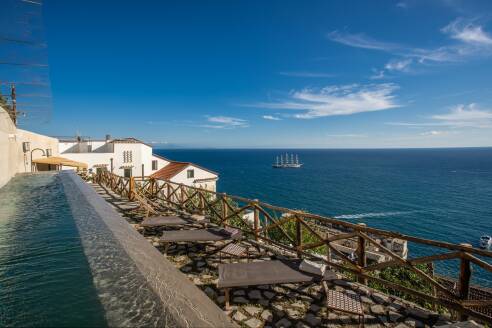 8
4
5
Amalfi coast, amalfi
from
12,000
to
19,200
€ / week
---
villa astor wedding villa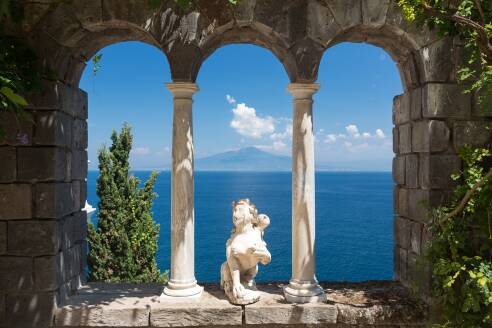 12
6
7
Amalfi coast, sorrento
Price
On demand

---
villa barocca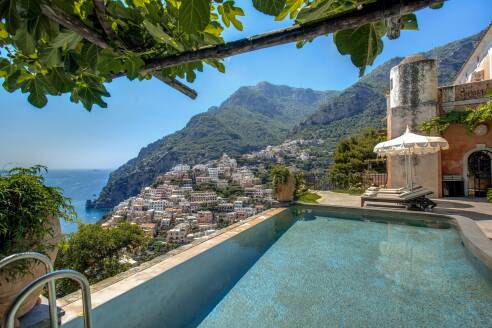 16 • 20 • 24
12
22
Amalfi coast, positano
from
33,100
to
78,950
€ / week
---
miranda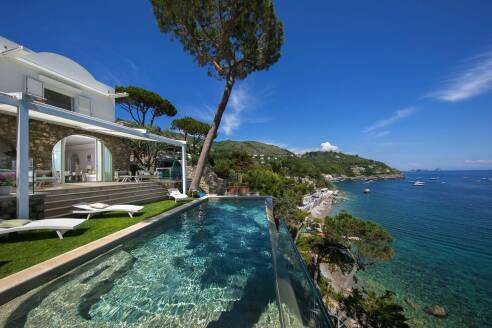 12
6
7
Amalfi coast, nerano
from
8,300
to
28,500
€ / week
---
gardenia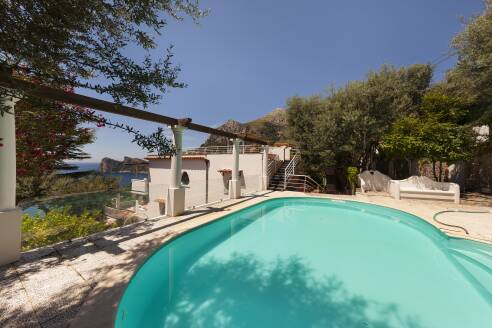 14
7
9
Amalfi coast, marina del cantone
from
13,600
to
24,000
€ / week
---
stella marina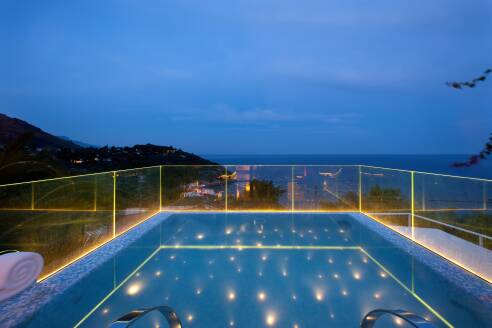 10
5
7
Amalfi coast, nerano
from
13,350
to
22,700
€ / week
---
fortino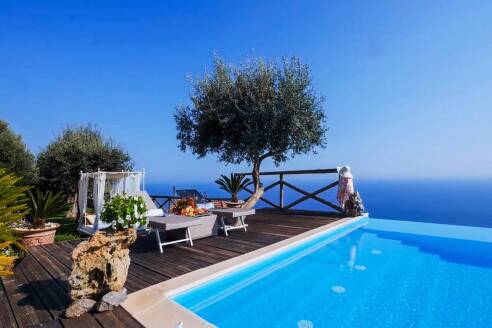 6/10 • 12
4
7
Amalfi coast, furore
from
15,120
to
37,400
€ / week
---
nettuno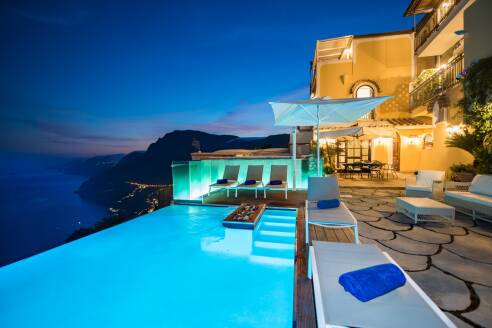 10
5
7
Amalfi coast, positano
from
11,500
to
16,000
€ / week
---