Oct 12

2023
Fall... into luxury with the best villas for rent in Umbria this year
Embrace the beauty of autumn in one of Italy's most charming regions and rent an exclusive vacation villa in Umbria this year. Nestled in the heart of the Italian countryside, the Green Heart of Italy offers an array of experiences that will leave you enchanted. Discover all the reasons why to escape to this idyllic destination this season.
---
Epicurean delights and wine tasting
Umbria is known for its rich culinary heritage. This is the time to indulge in the region's exceptional truffles, olive oil, wines, and hearty dishes. You can visit local markets, take cooking classes, or simply savor authentic Italian meals at charming local restaurants. In the bucolic countryside, vineyards are bustling during the fall harvest season. Renting a villa in this region will allow you to explore the many wineries in the area. You can partake in wine tastings, learn about the winemaking process, and maybe even stomp grapes for that true Italian experience.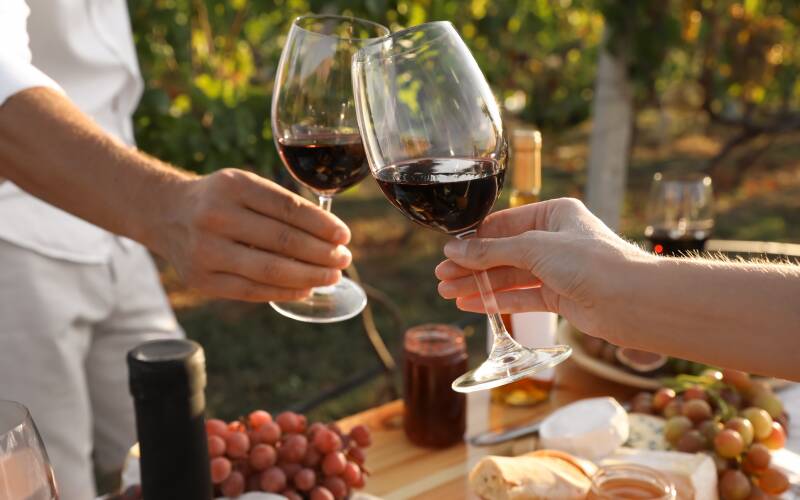 Wine tastings in the countryside
Truffle Hunting
Fall is truffle season in Umbria. Engage in a truffle hunting experience with a local guide and their trusty truffle-hunting dog. It's a unique opportunity to unearth these gourmet treasures right from the forest floor. To find out more about high-quality delicacies, visit Fine Italian Food and Wine. Their refined culinary products and luxurious products will accompany every special meal during your villa stay.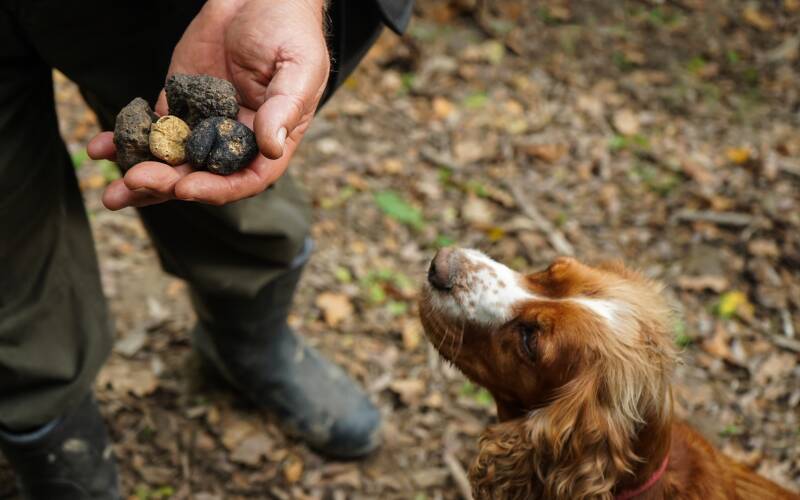 Truffle hunting experience
Outdoor adventures
The pleasant fall weather in Umbria is perfect for outdoor activities. You can go hiking or biking in the beautiful countryside, explore the Apennine Mountains, or even enjoy a leisurely picnic surrounded by the striking autumn landscape.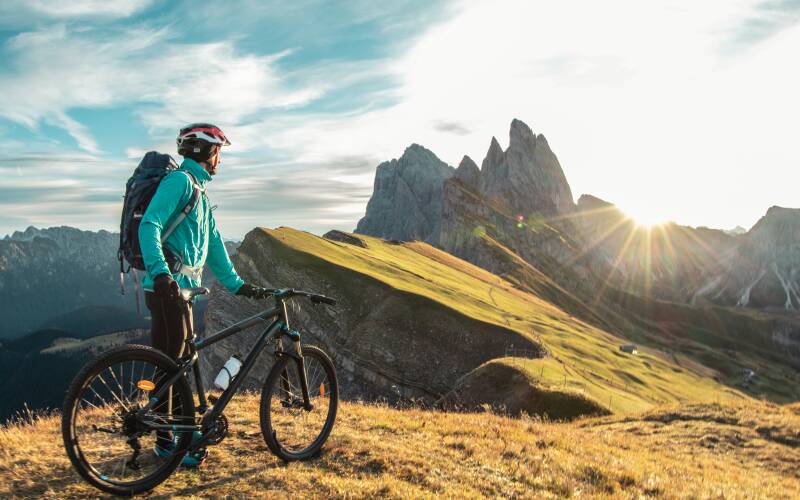 Outdoor activities
Historic and cultural Immersion
Umbria is steeped in history and culture. The fall season brings more comfortable weather for exploring charming medieval towns like Perugia, Assisi, and Gubbio. Visit historical sites, museums, and cathedrals to dive into the region's rich heritage. Explore the local artisan markets to find unique handmade crafts, ceramics, and souvenirs. These markets are ideal for picking up authentic Umbrian products to remember your trip by.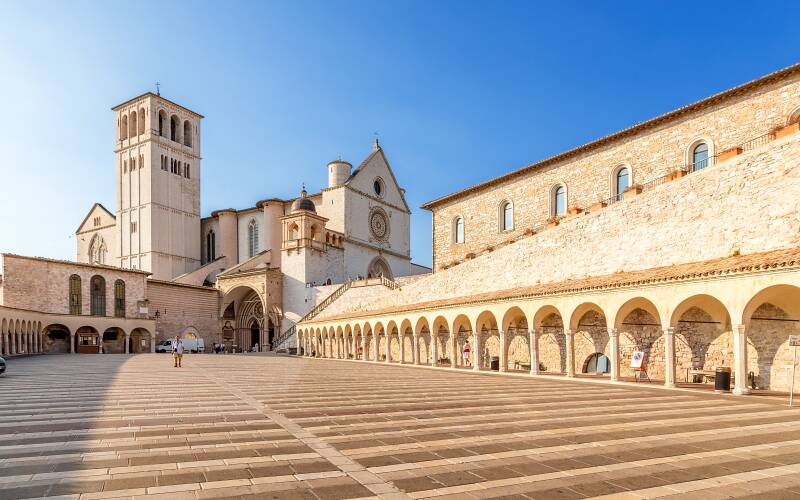 Basilica of Saint Francis, Assisi
The best luxury villas in Umbria
Luxury villas in Umbria often come equipped with private pools, spas, and wellness amenities. You can pamper yourself with massages, yoga sessions, or simply relax by the poolside while taking in the serene beauty of the region. Unlike the bustling summer months, fall in Umbria offers a sense of peace and tranquility. The region is less crowded, making it the perfect time for a romantic getaway, a family vacation, or a solo escape.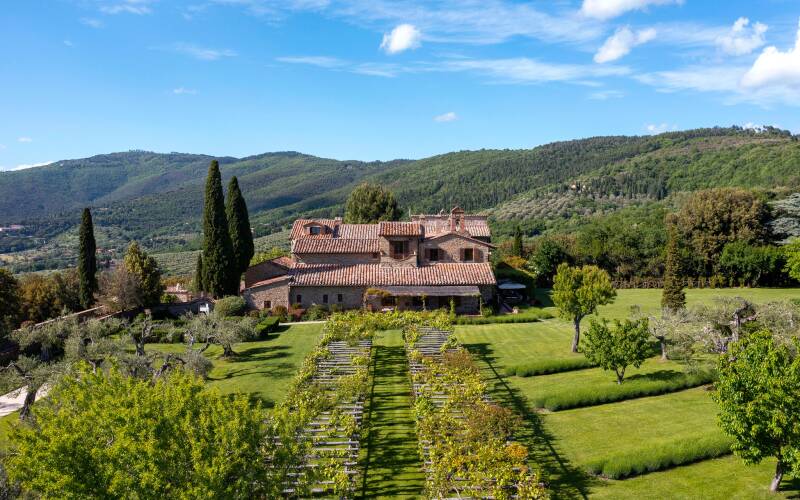 Luxury villa Viandante del Cielo
VILLAS YOU MAY LIKE
---
polvere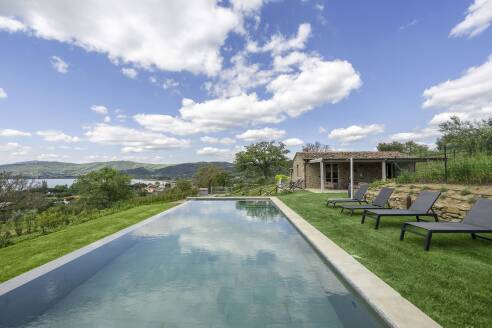 6/7
3
4
Umbria, Lake Trasimeno
from
5,100
to
7,250
€ / week
---
sofi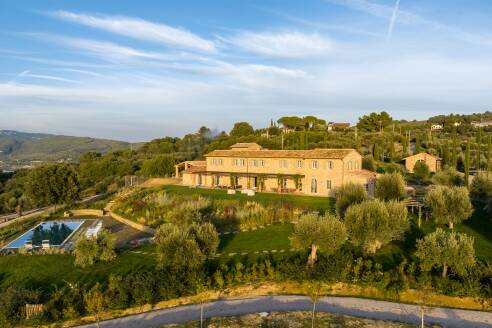 16
8
11
Umbria, Lake Trasimeno
from
28,750
to
35,000
€ / week
---
verdementa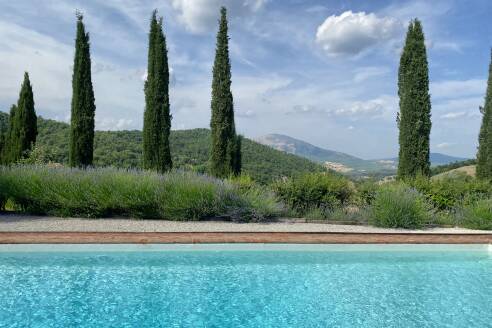 8/9
4
5
Umbria, San Giovanni Del Pantano
from
5,750
to
7,900
€ / week
---
villa mastino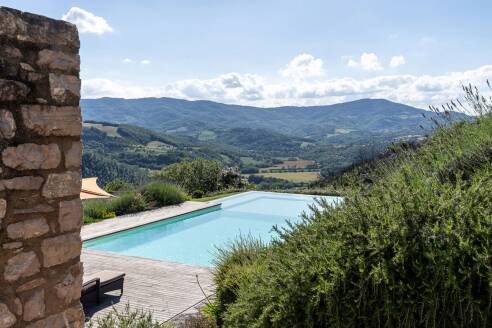 14
6
7
Umbria, Pierantonio
from
17,500
to
19,200
€ / week
---
fiordaliso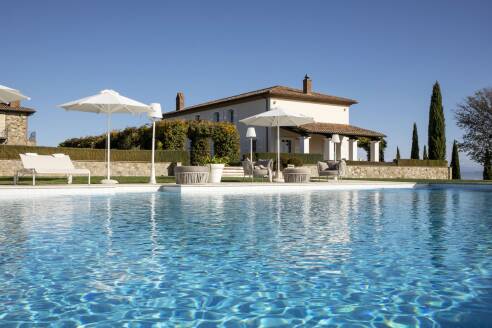 12
6
7
Umbria, San Venanzo
from
8,900
to
23,900
€ / week
---
nido zen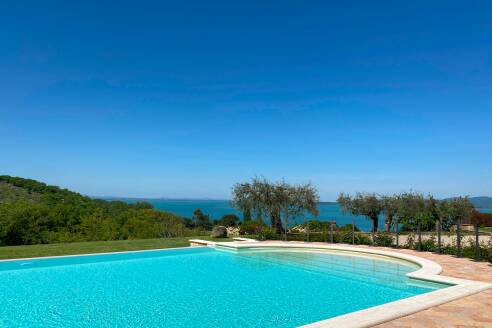 10
5
6
Umbria, Lake Trasimeno
from
10,450
to
15,550
€ / week
---
la bianca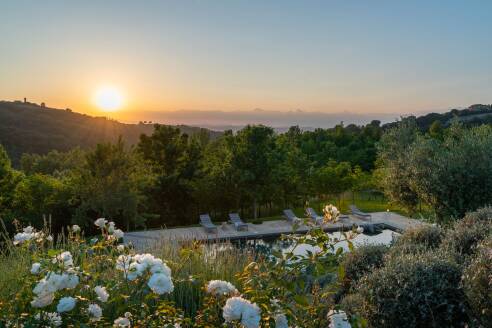 8/10
4
6
Umbria, Collazzone
from
6,700
to
8,200
€ / week
---
la sapienza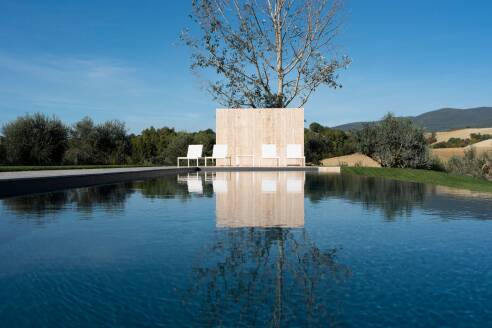 8
4
7
Umbria, Baschi
from
7,000
to
10,400
€ / week
---